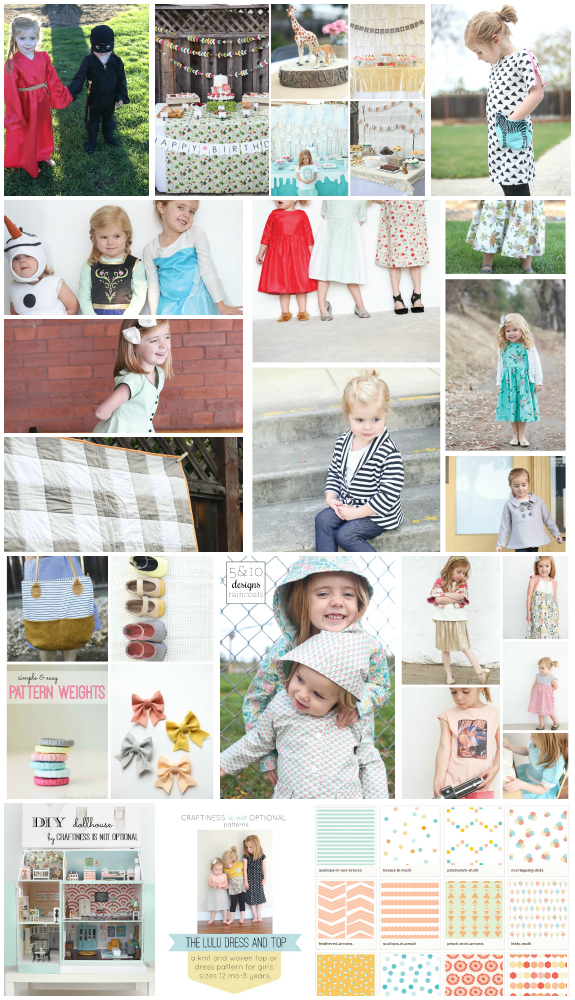 I always have a great time looking back over a year of blogging-it's nice having proof that I did something.  ha!
See previous round ups here:     2011     2012     2013
Here are some of my favorites posts and things I made/did this year!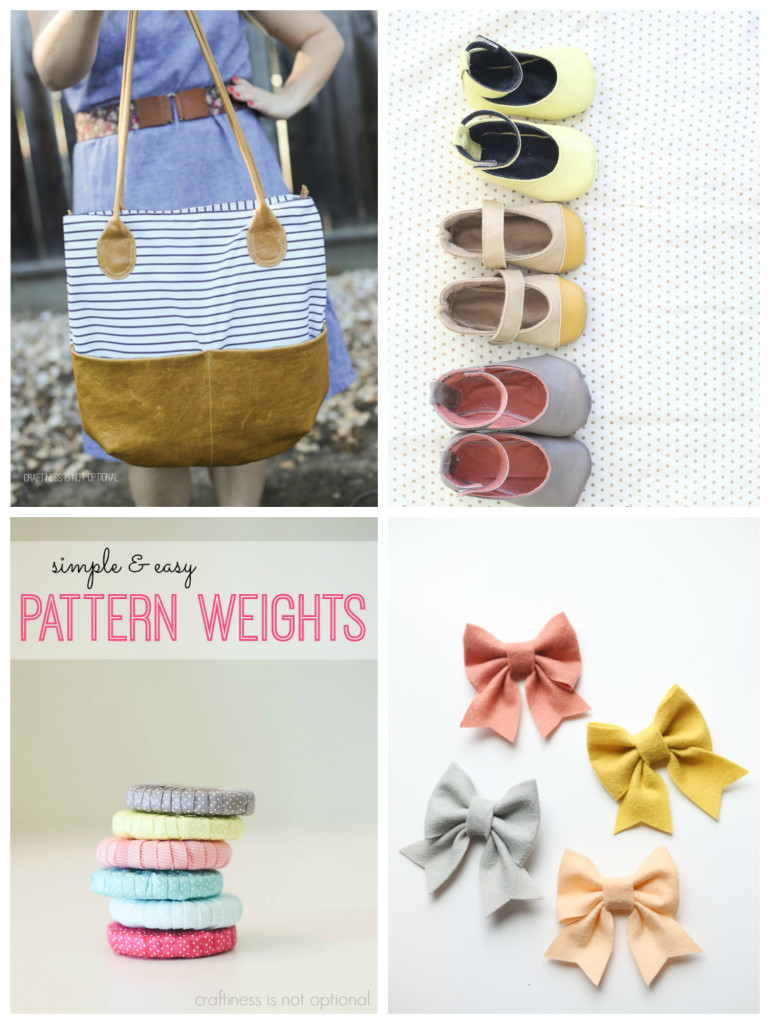 leather bag-I use this CONSTANTLY and my sister asked me the other day where I got it. After I socked her for not reading my blog, I told her I made it.
leather shoes! I am so sad Ava has grown out of this pattern, I had a blast making Natty Janes for her.
pattern weights-use these all the time. Irreplaceable.
felt bows (with free pattern)– a late surprise hit on the blog!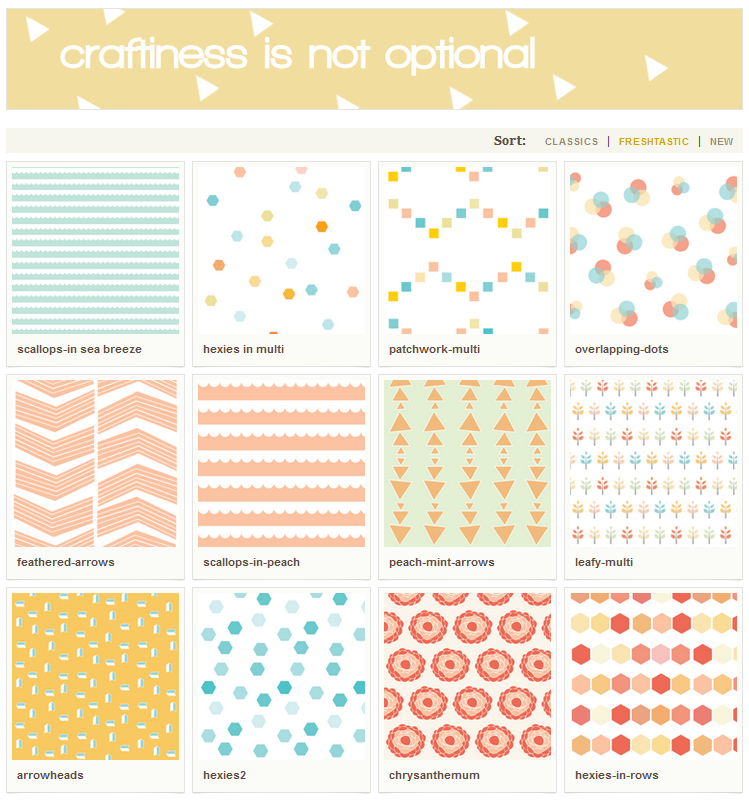 designed some Spoonflower fabric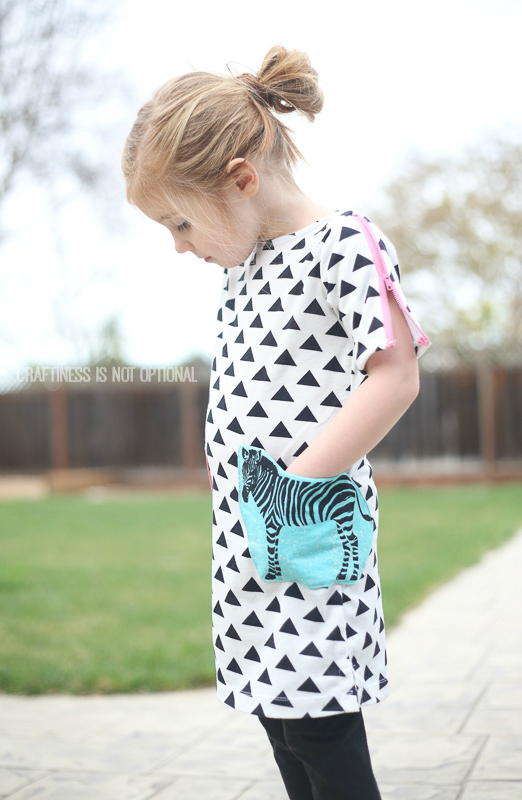 Had SO much fun with Katy's A to Z challenge….I tackled Z!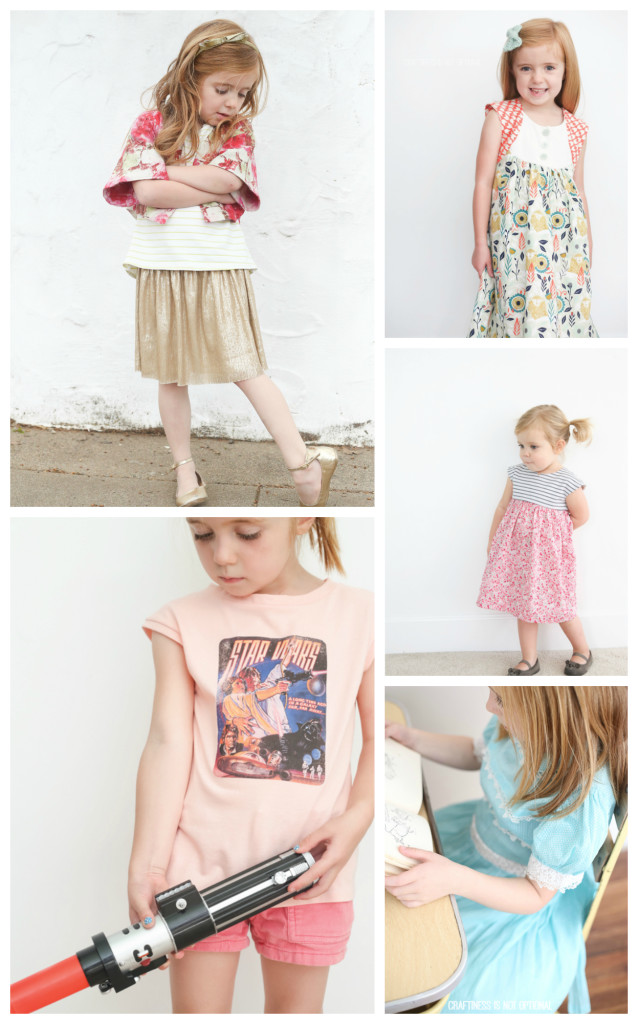 STYLO 2-I adore a theme or planned shoot!
fawn lily dress cut into my precious Cotton + Steel fabric!
STAR WARS shirt and TAP paper how to
thrifted handsewn dress-Sadie won't wear this to church, I think I scared her off since it's my PRECIOUS.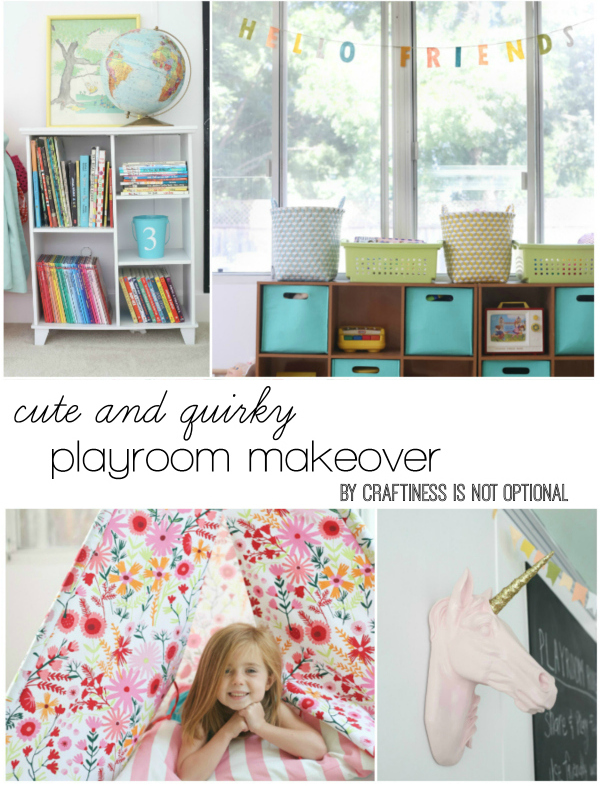 I made over our playroom this summer! It doesn't quite look like this right now though….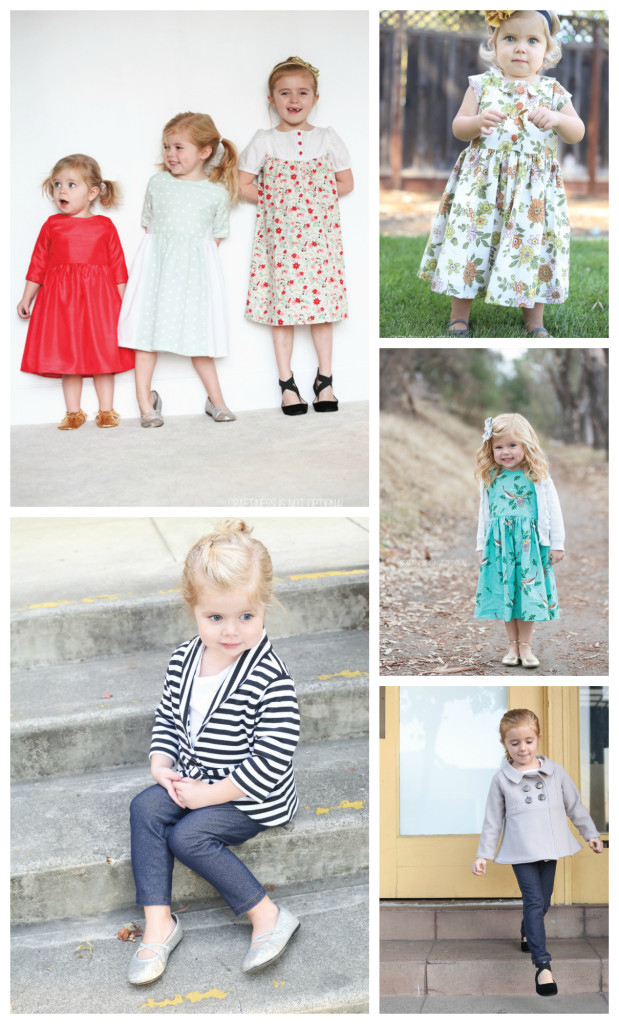 Lots of 5 and 10 Designs sewing going on this year!
A few dresses from VOL 1 and VOL 2  (outerwear edition) was released!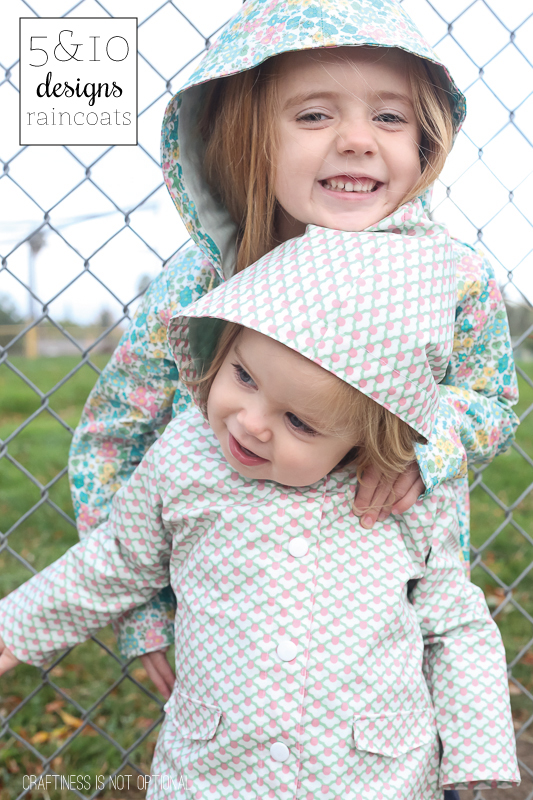 Also some 5and10 raincoats!! these are getting a TON of use this year. We Californians are so grateful for all the rain!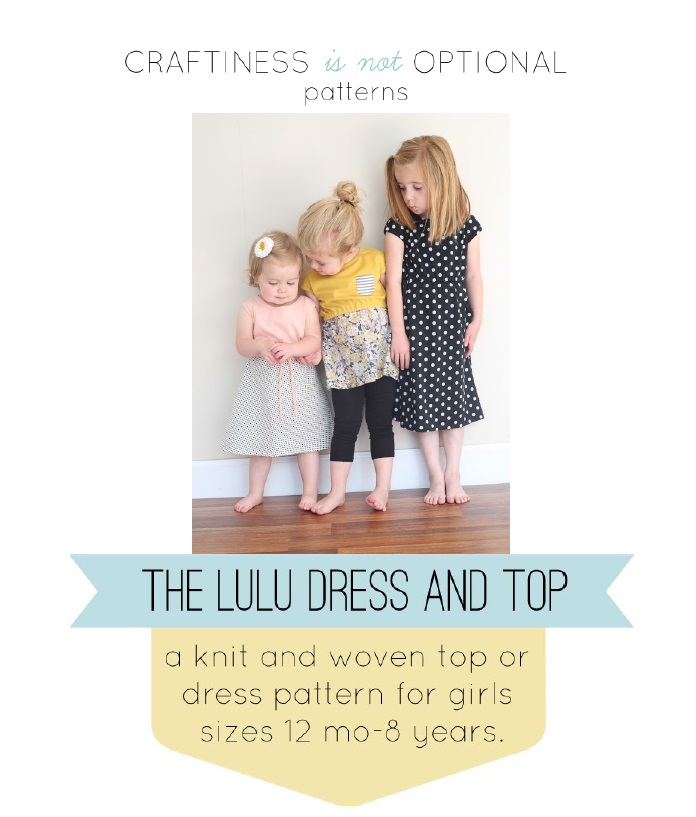 Only 1 pattern out this year-the Lulu top and dress!
I am hoping to have more coming out this year!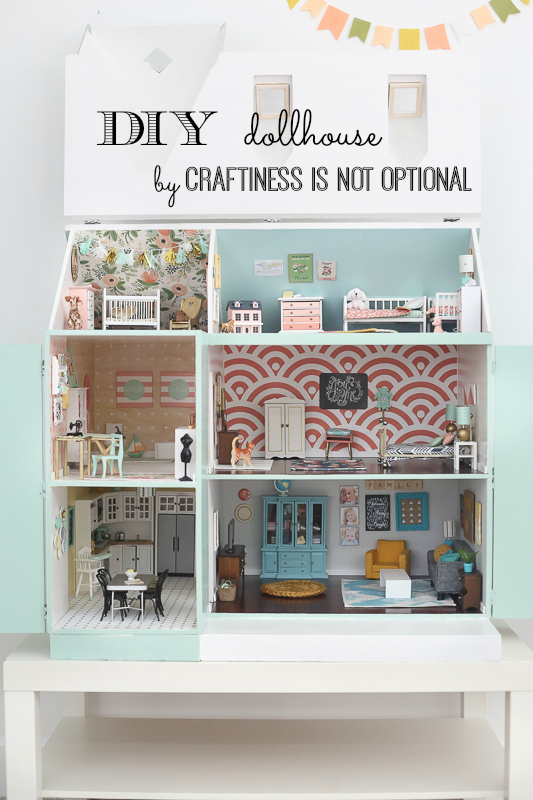 This dollhouse was a labor of love and insanity.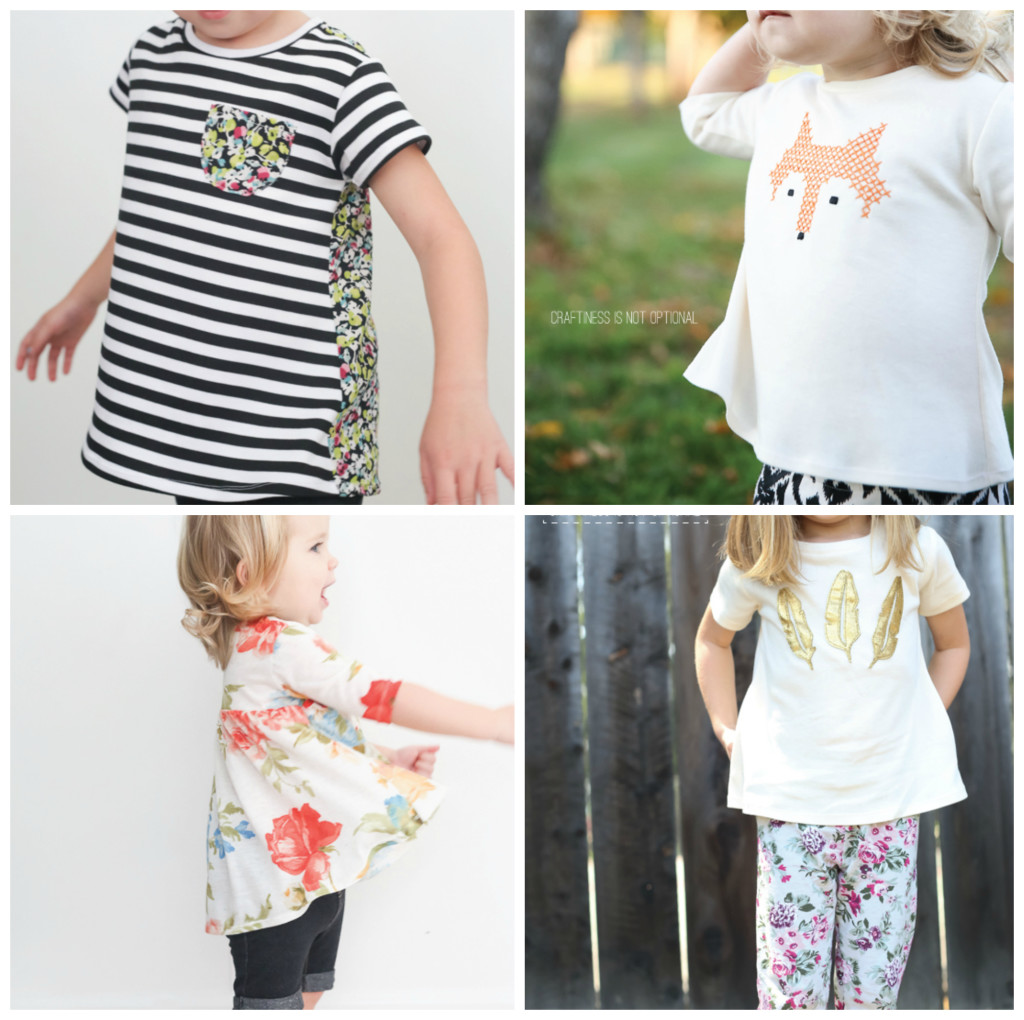 I got creative with my Nessies this year!
There's a free pattern for this cross stitch fox!
Gold feather applique Nessie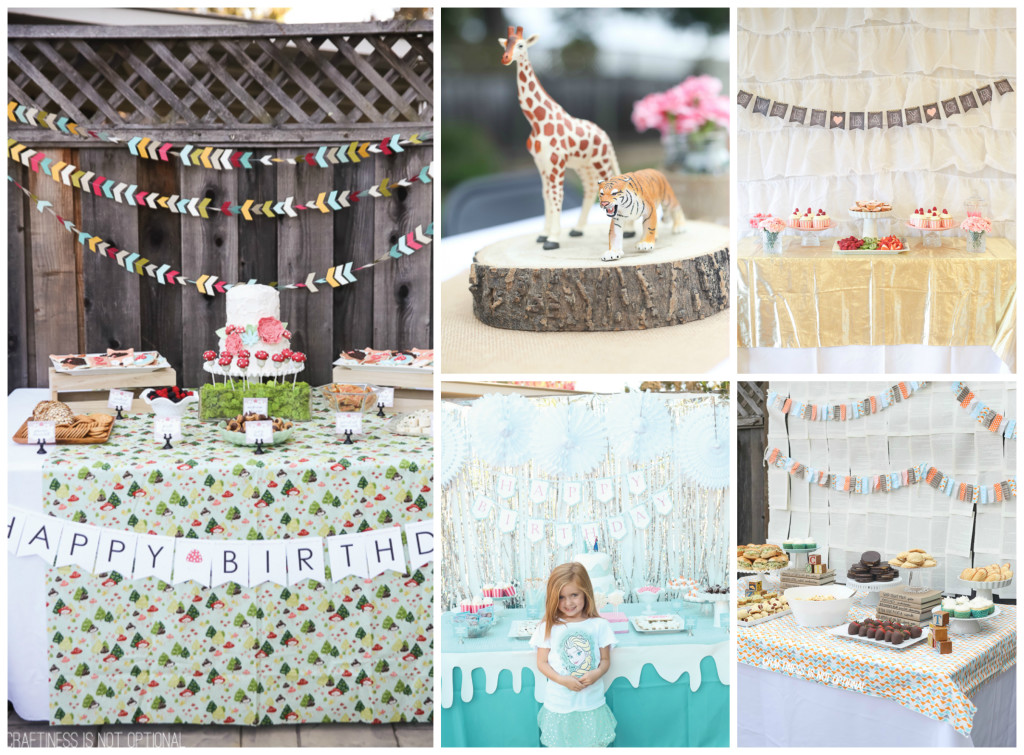 I threw 5 parties this year and they were all so fun!
Sweet woodland party for Ava's second birthday!
Jungle bash for Charlotte's fourth birthday!
Surprise baby shower for my sweet SIL
Frozen party for Sadie's sixth birthday!
and a book themed baby shower for my sister's first!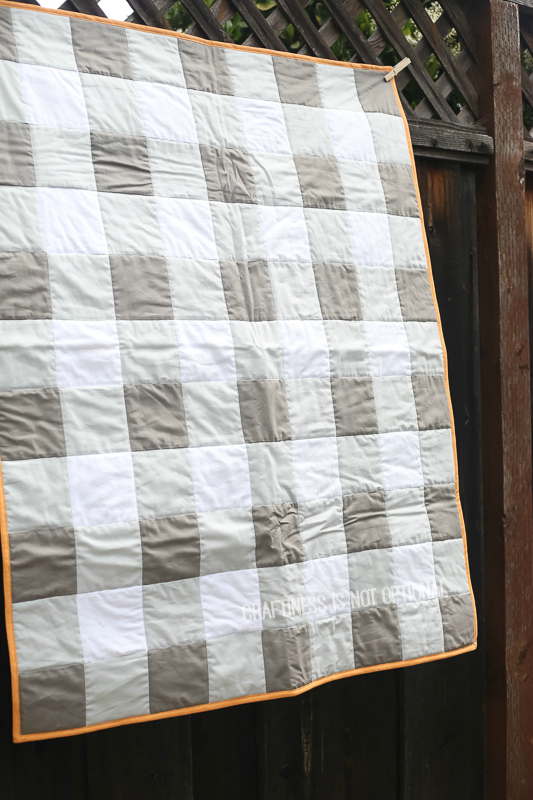 I didn't quilt much this year but I did make this gingham inspired quilt for my nephew.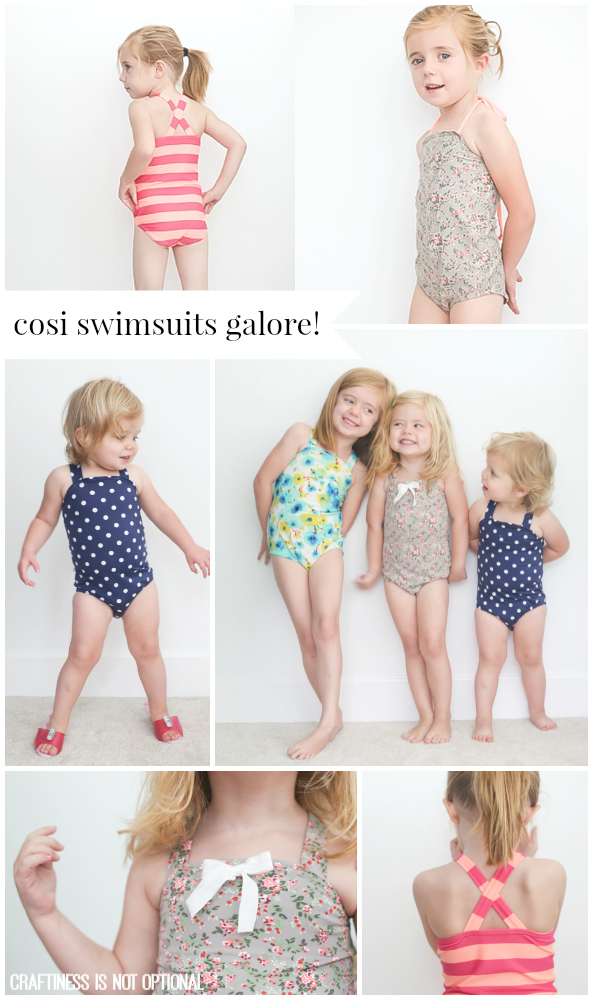 I made my first swimsuit this year! and then didn't really stop til summer was over. haha! I got a little addicted to making them!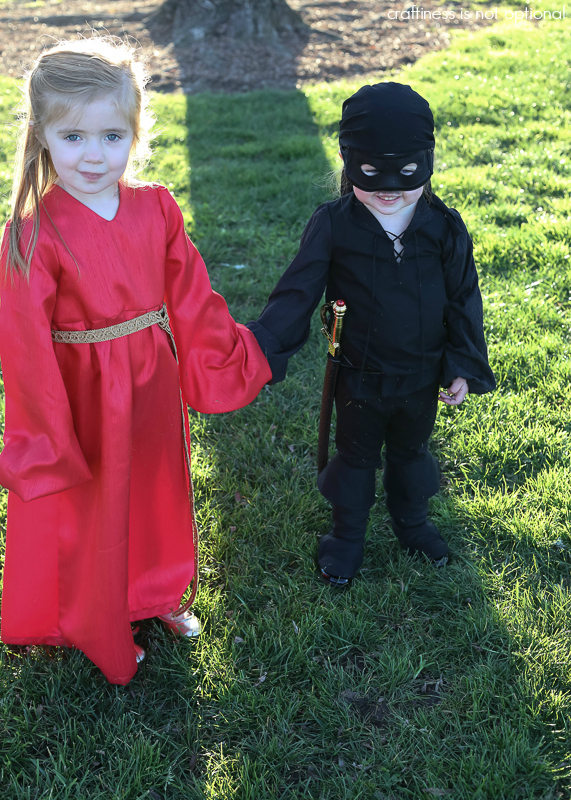 I got to take part in Film Petit this year, using The Princess Bride as our muse, and it was a BLAST.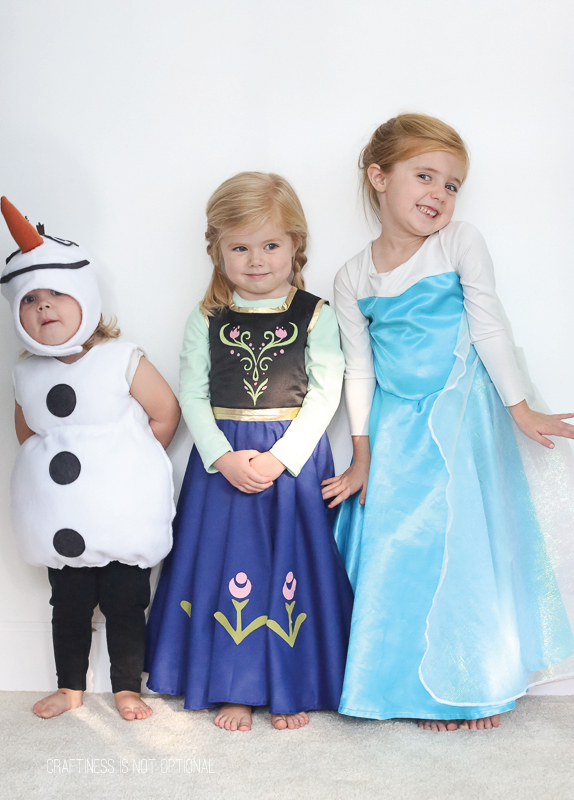 Like many MANY moms, I made Frozen inspired costumes for the kiddos Halloween!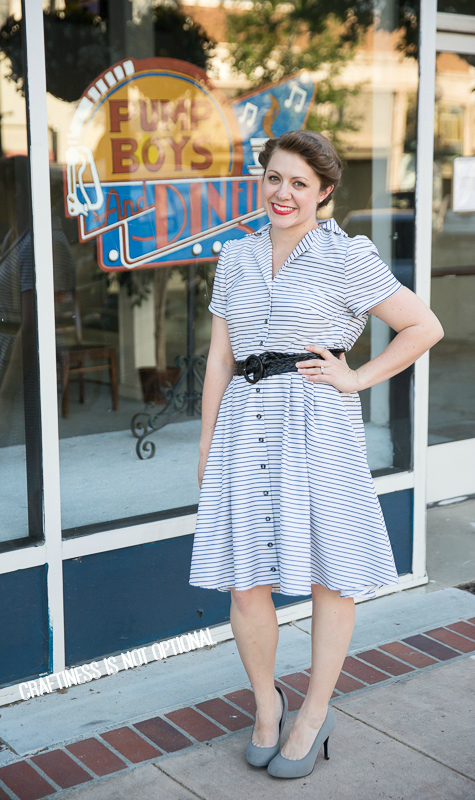 Kristin and I sewed up a storm for Vintage May this year!
We even got to do a photo shoot together when Sadie and I visited her in May!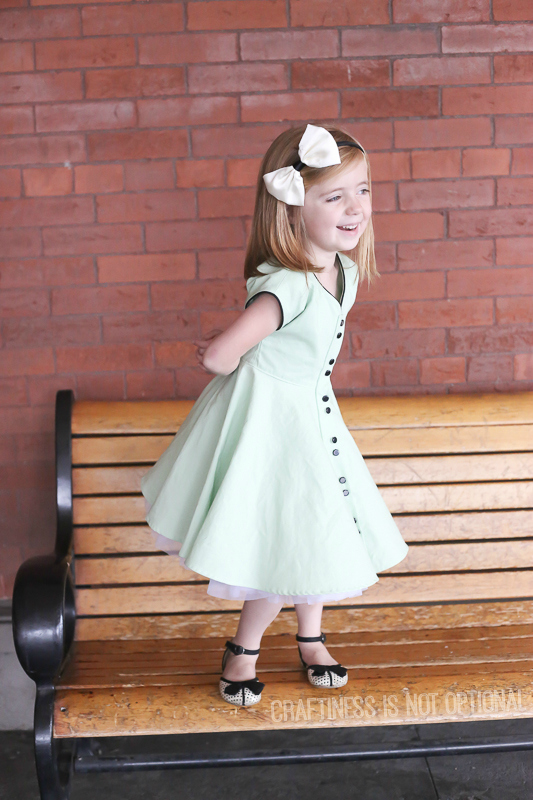 Ok I'll stop now. That was fun though!
THanks SO MUCH for sticking around with me, I so enjoy making and showing you what I make.
You guys give way better responses than Rory does. 😉
HAPPY NEW YEAR!