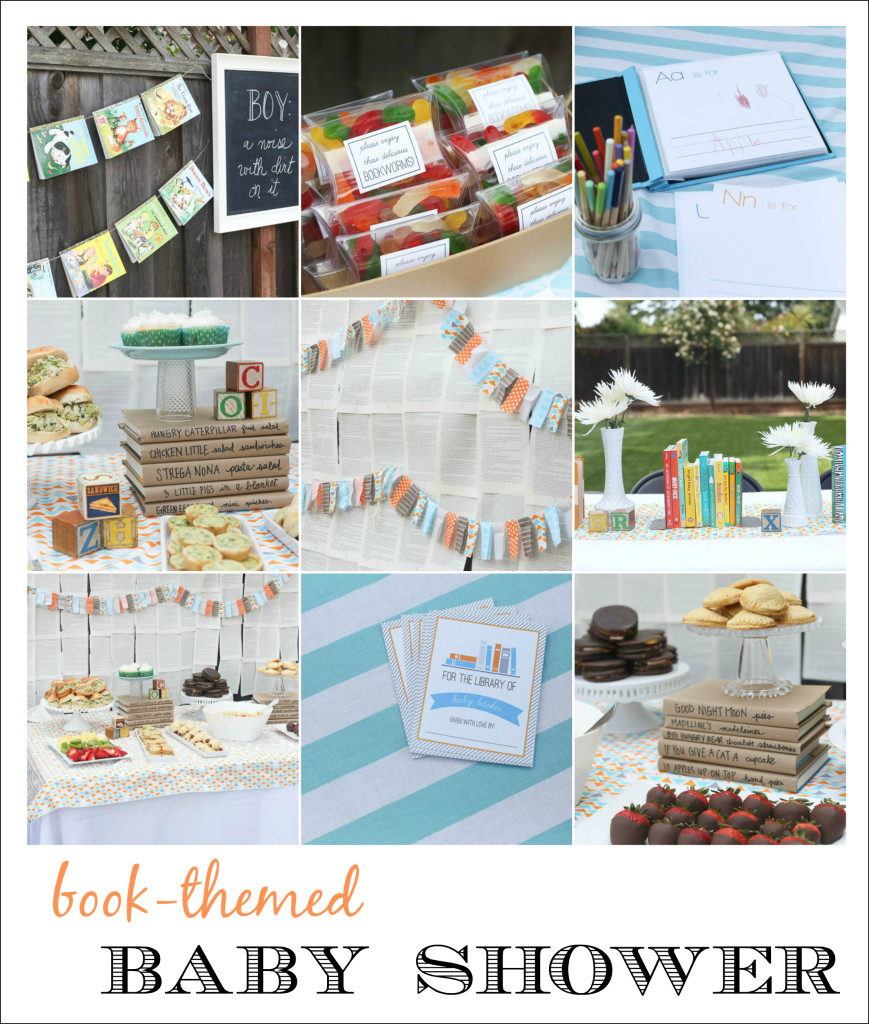 If you couldn't tell by now, I kinda love throwing parties. I've hit a good balance lately between minimalism and what I call "I've lost my marbles" party planning.
I dangled a baby shower tantalizingly in front of my sister (mostly to get her to come VISIT! haha!) and that took place a few weeks ago.
She's worked as an editor for a few years, and we have long shared a love of books, so I knew what my theme would be!
BOOKS!
Let's dive in, shall we?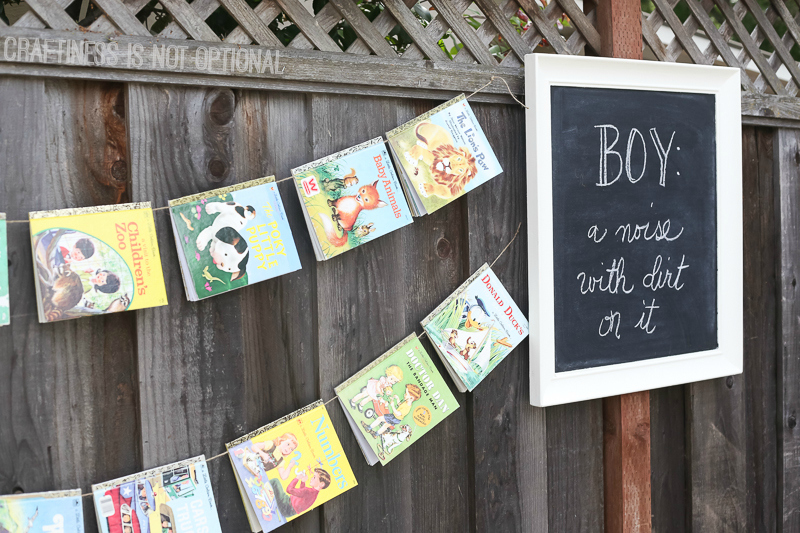 I hosted it in my backyard, and hung up a (teensy) fraction of my Little Golden Book collection on some twine. Also a little boy chalkboard art next to it!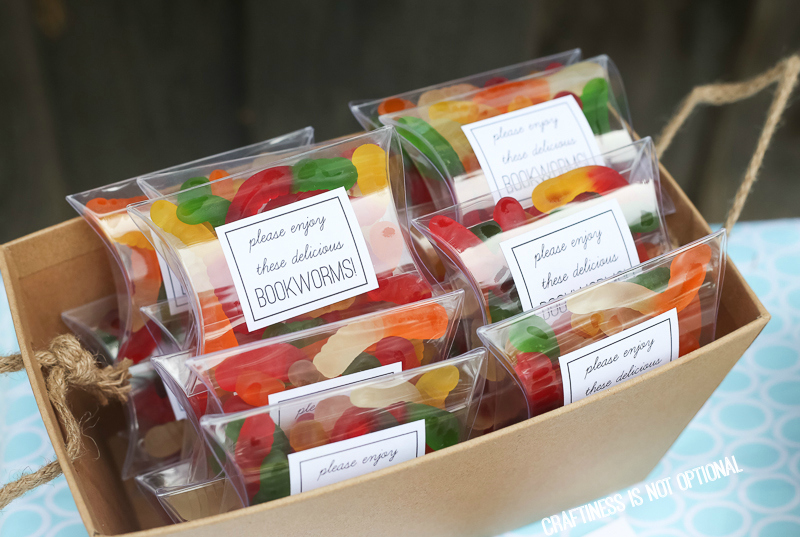 The favors were some gummi (book)worms…har har…I know you appreciate that punny joke. don't act like you didn't.
I made some quick labels and stuck them on some clear containers. I love these little guys!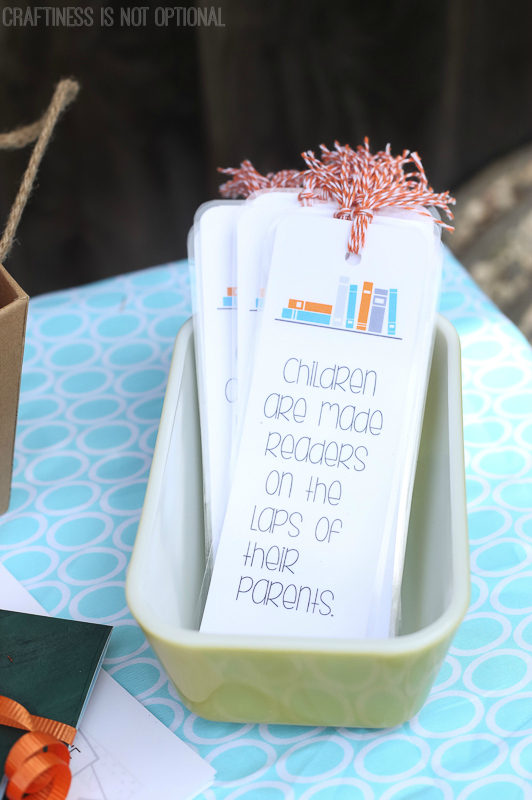 To go with the favors, some bookmarks with a sweet quote and bakers twine on top. (FREE printable DOWNLOAD ALERT)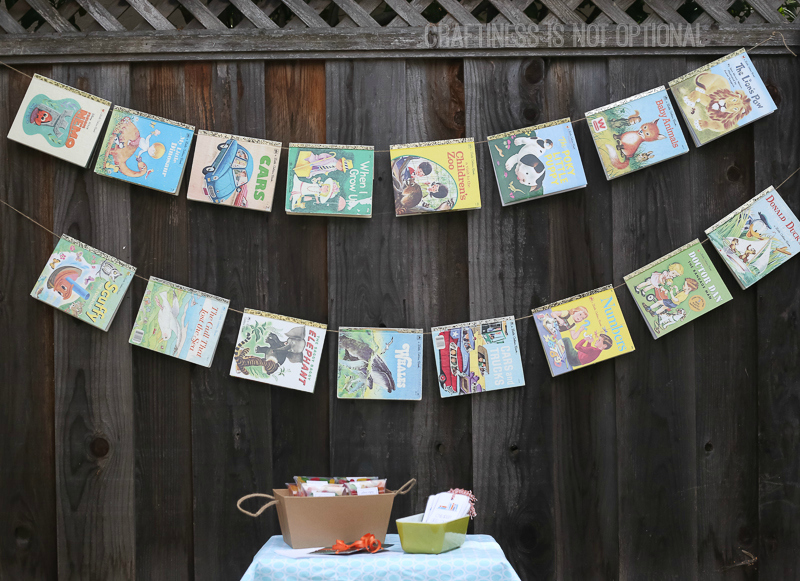 The full view of the LGB banner!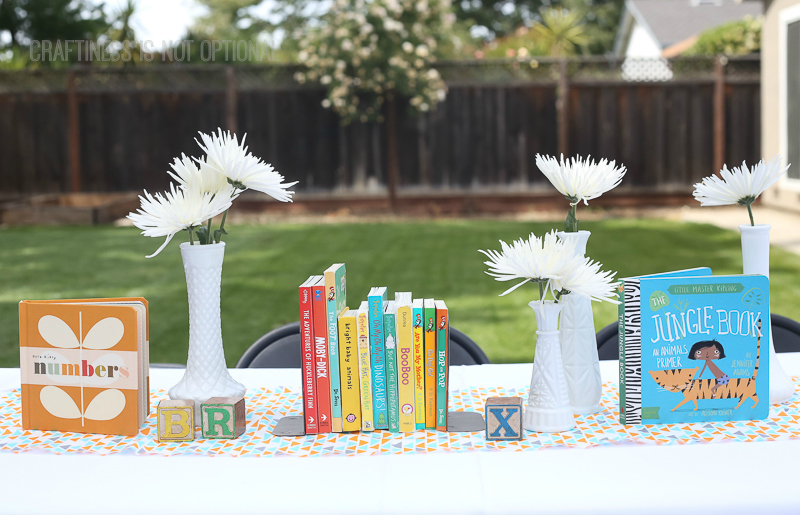 I raided my house for cute children's books and used them for decoration on the tables.
Also grabbed some white flowers from costco and stuck them in my milk glass vase collection. I love having fresh flowers at parties, even if they are few in number.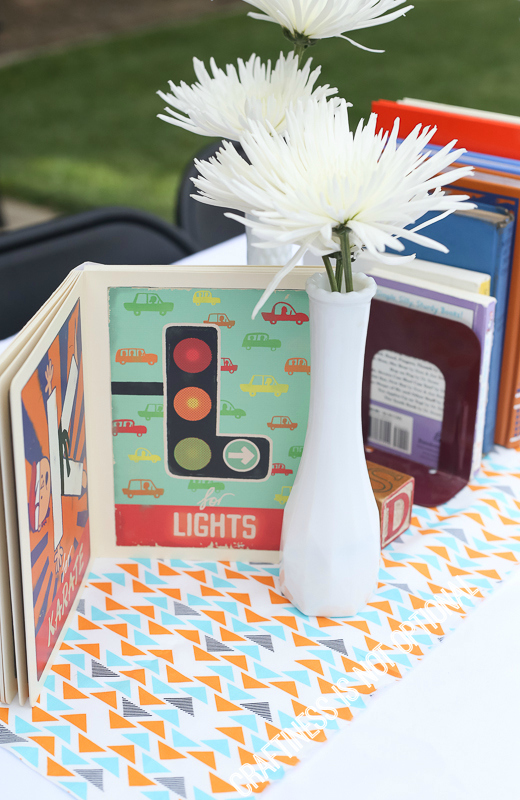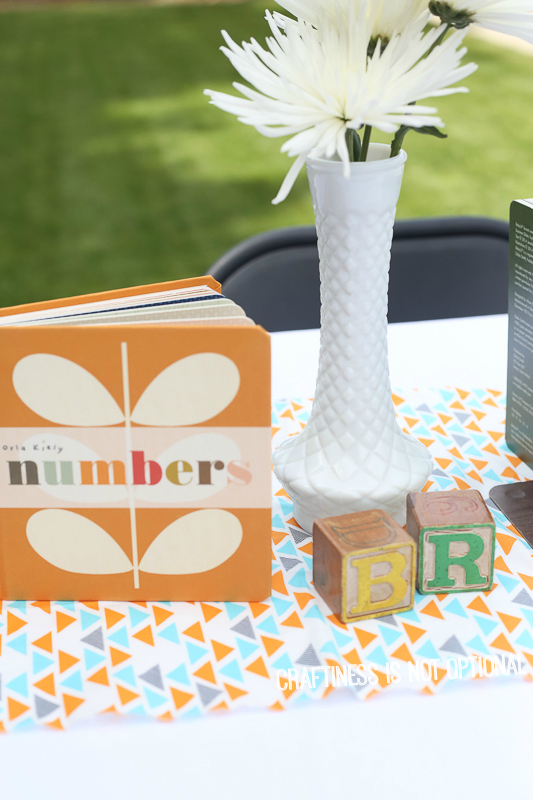 I grabbed this cool Orla Kiely numbers book (affiliate link) at Powell's when I was visiting Kristin.
It is as awesome inside as the cover suggests. you should probably buy it. just sayin'…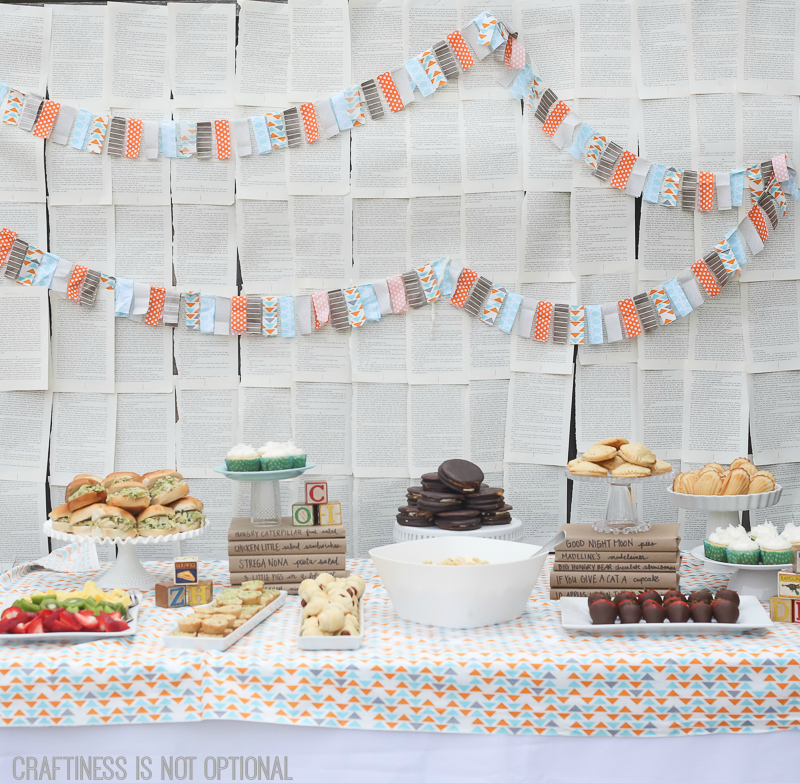 Alrighty! food table time!
Guys, yes. A book died for the sake of this party.
In my defense, it was an awful book, from what I could read while I was ripping pages.
I had to edit out some swear words…lol.
Anyways.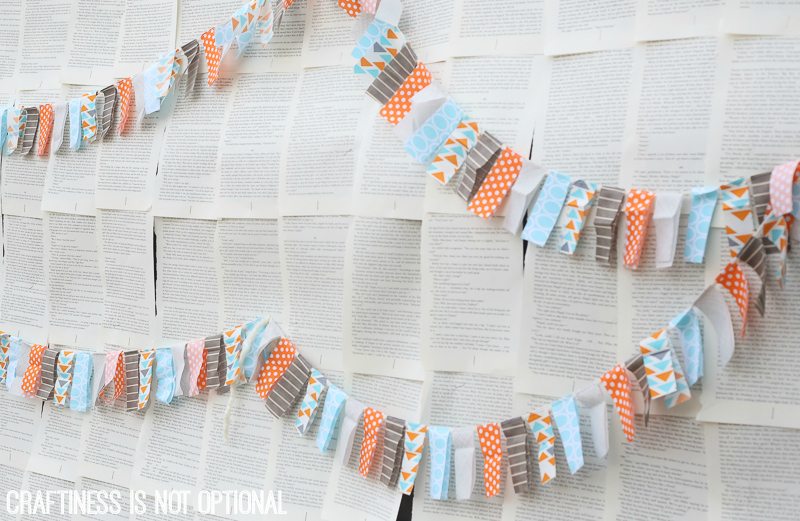 I ripped out lotsa pages and stapled them together in columns, then to the fence.
Rag garland! SOO easy and cute. Below is a quick little tutorial for it, and all fabric was from my sponsor, The Fat Quarter Shop!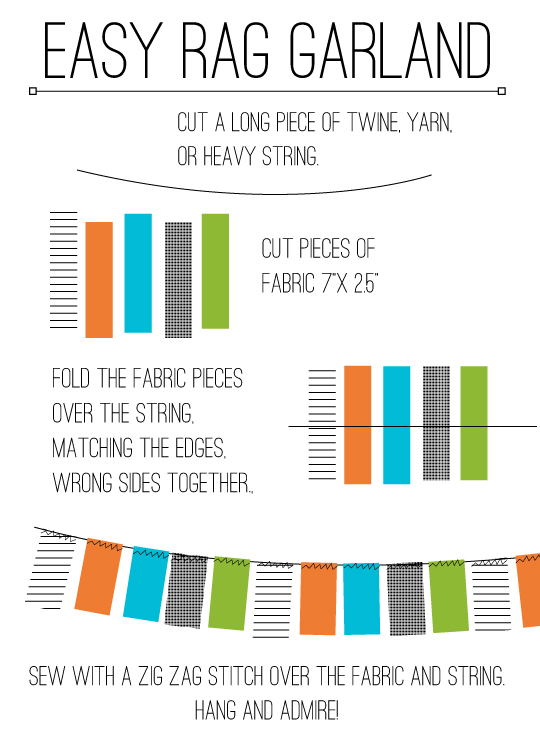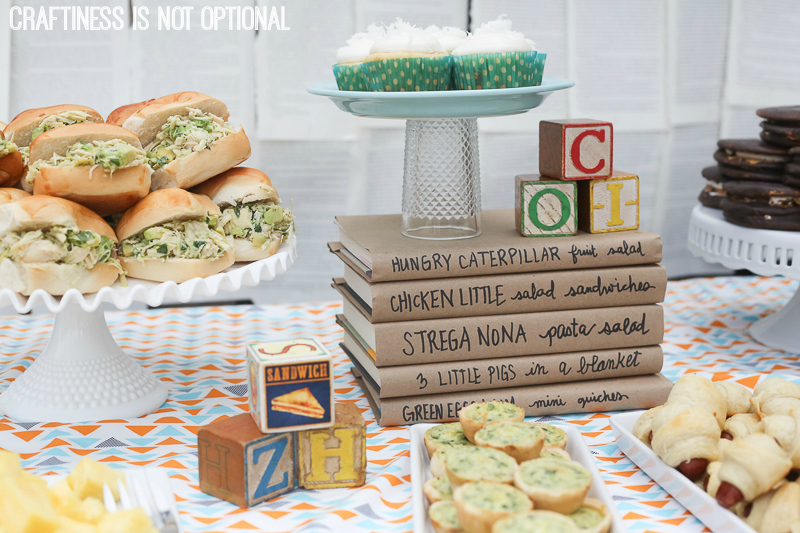 K. I saw this idea for writing the menu on the spine of (wrapped) books and had always LOVED it.
for the savories (I'll link to the recipes here), we had:
hungry caterpillar fruit salad
chicken little salad sandwiches
3 little pigs in a blanket
green eggs & ham mini quiches (bacon and spinach…frozen)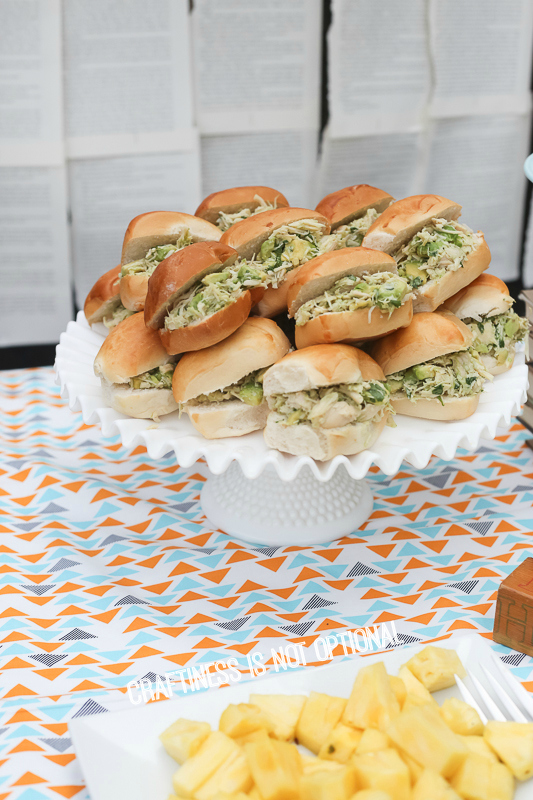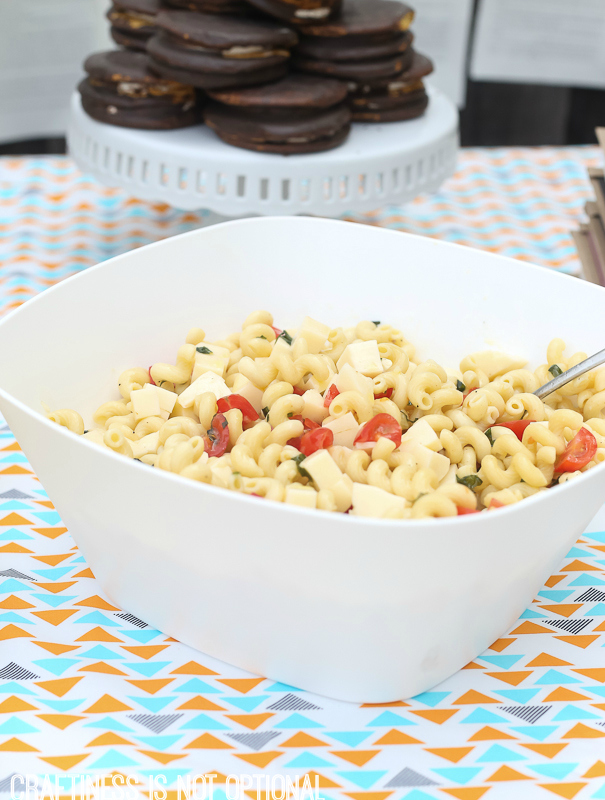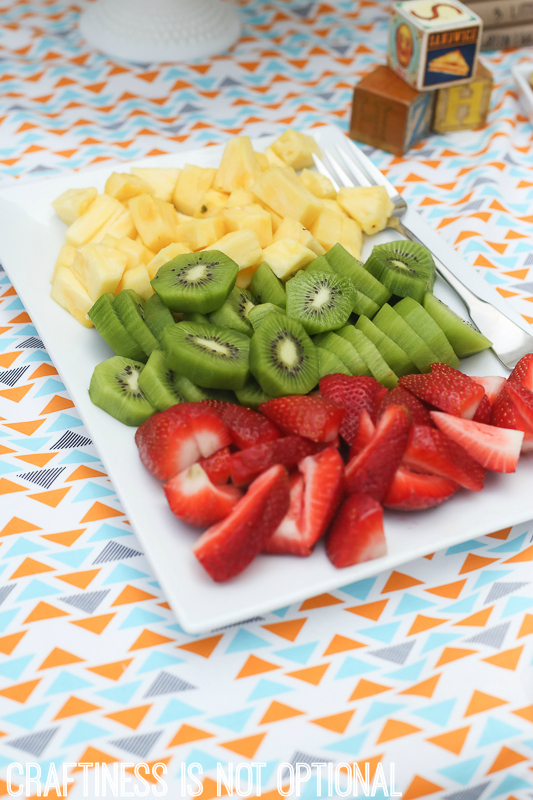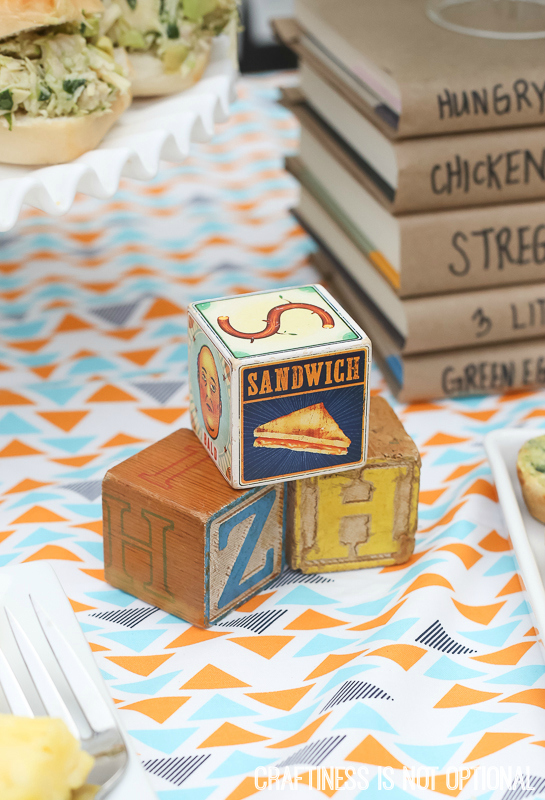 I was lucky enough to thrift these amazing blocks also in Portland. The one on top had other funny sides, like a bald man, sunburn, yard sale, etc…haha!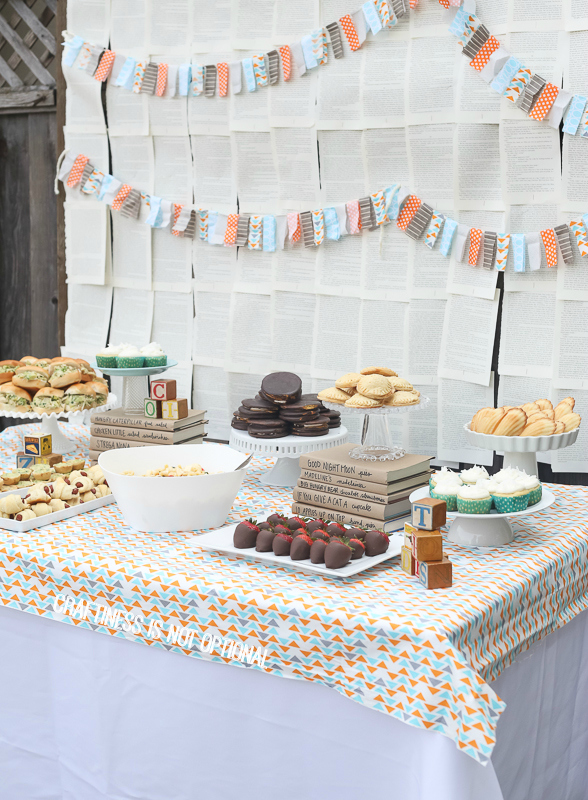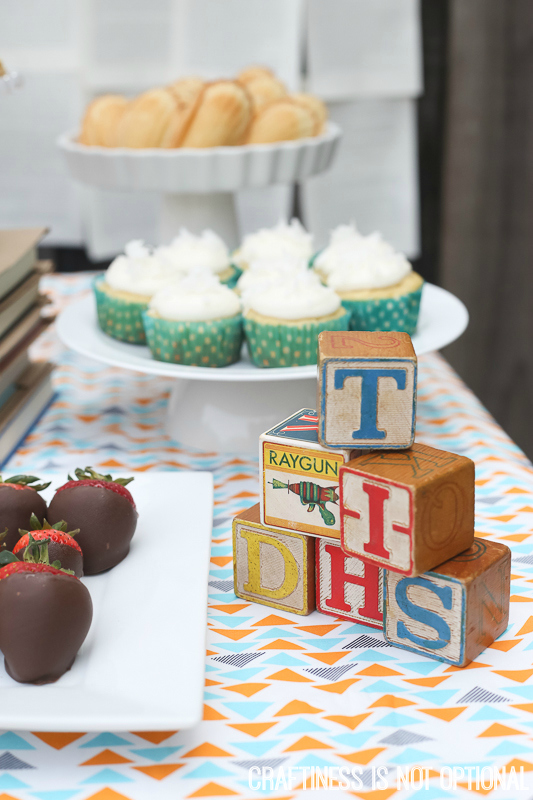 oh and raygun. !!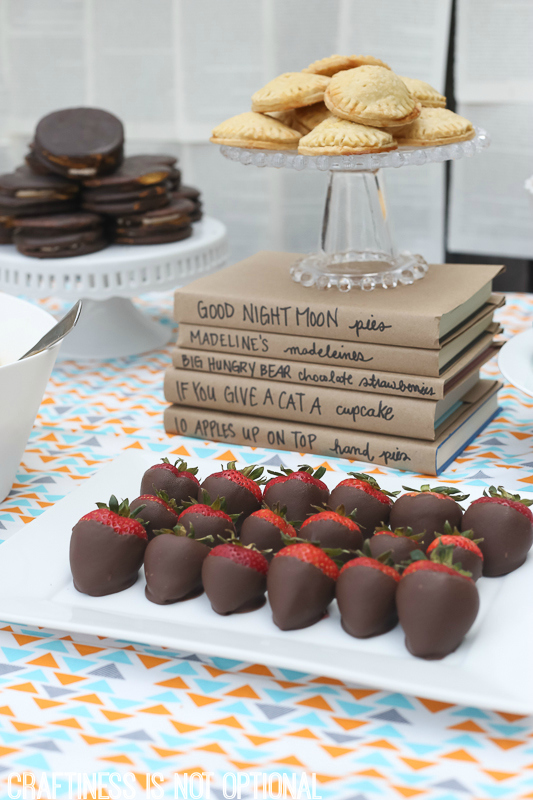 for sweets, we had:
madeline's madeleines (costco)
big hungry bear chocolate covered strawberries
if you give a cat a cupcake
the cupcake recipe (mango and coconut) was from this book,(affl link) which was one that my sister worked on. FUN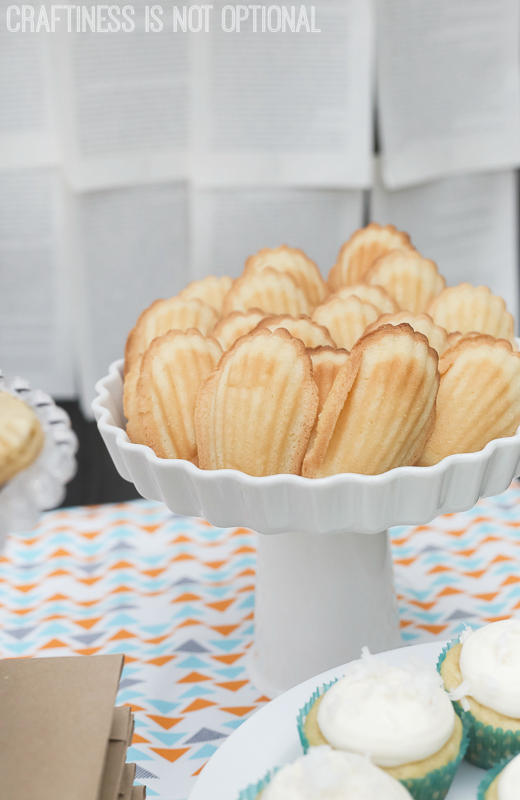 We dipped some of these madeleines in the almond bark after we dipped the strawberries, and…..let's just say they didn't make it to the tray. YUM!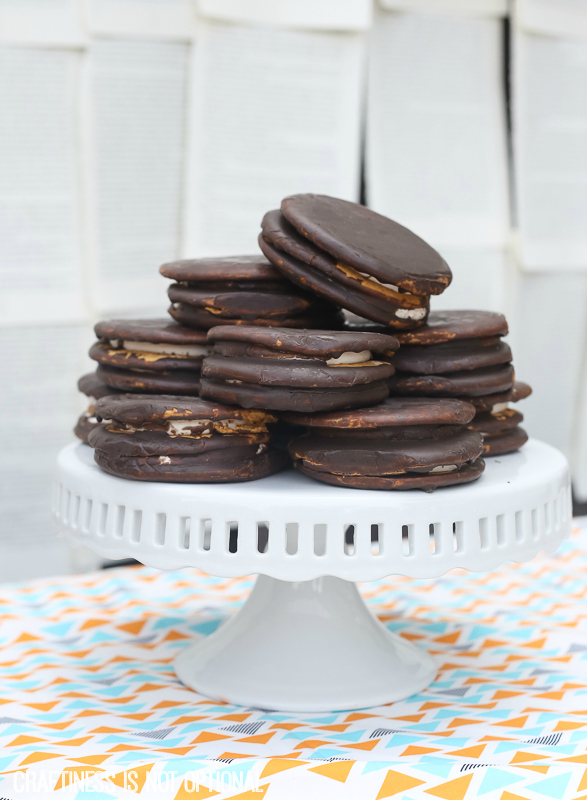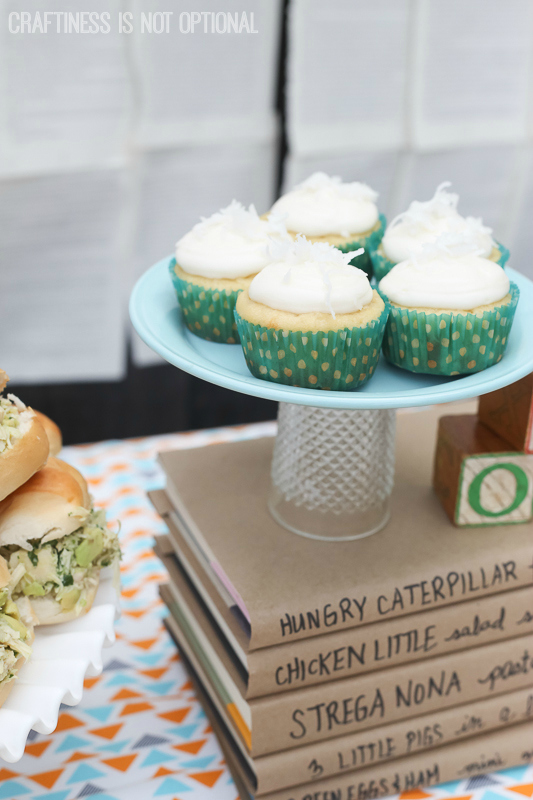 I made some cute book plates for the guests to place in the books they brought ( in lieu of a card).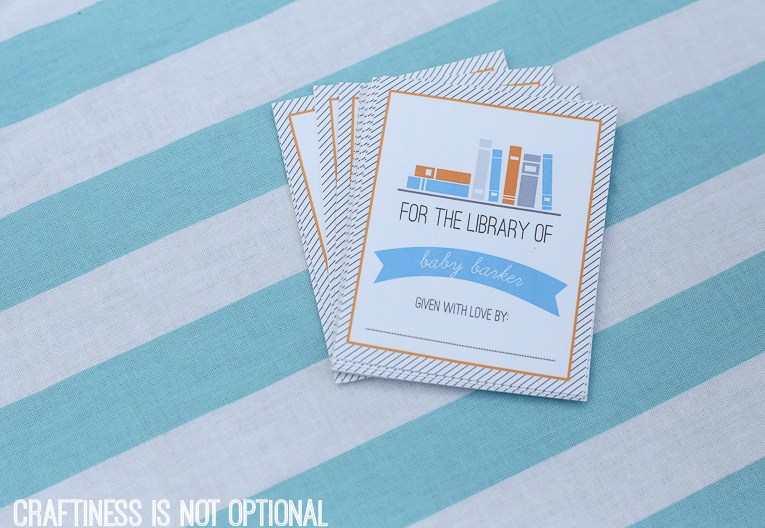 For a fun little activity I printed out some alphabet pages that I put together in illustrator
(FREE DOWNLOAD ALERT) AM I ANNOYING YOU YET?
They are made for 8″x8″ photo albums, (affl link) and the guests had a lot of fun with them!….after some gentle prodding from me.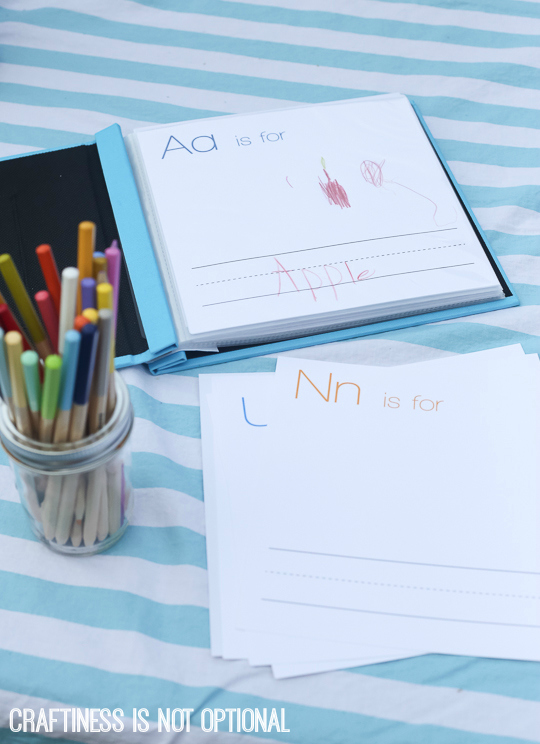 Sadie did at least 6 of them, and she LOVED it. We have plans to make one for Ava together. She can't wait!
Charlotte did a few too (that's her apples up there)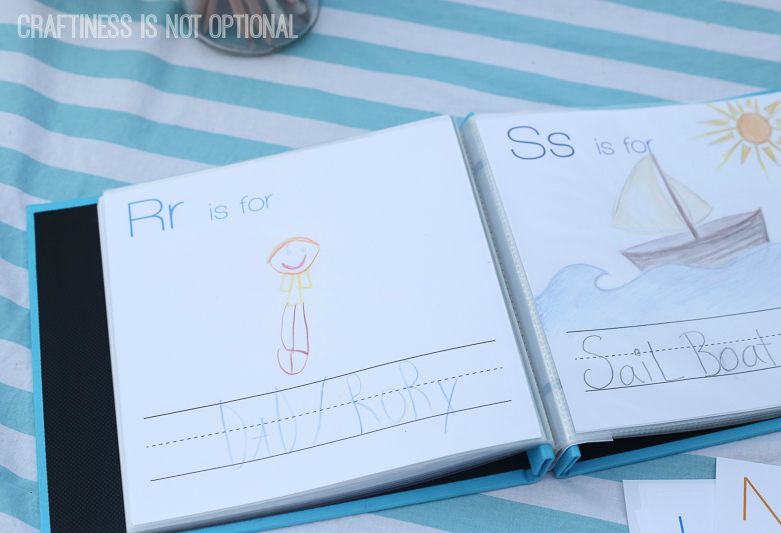 It was a great shower-perfect weather, great company, and lots of fun was had. I'll post about her presents another day!