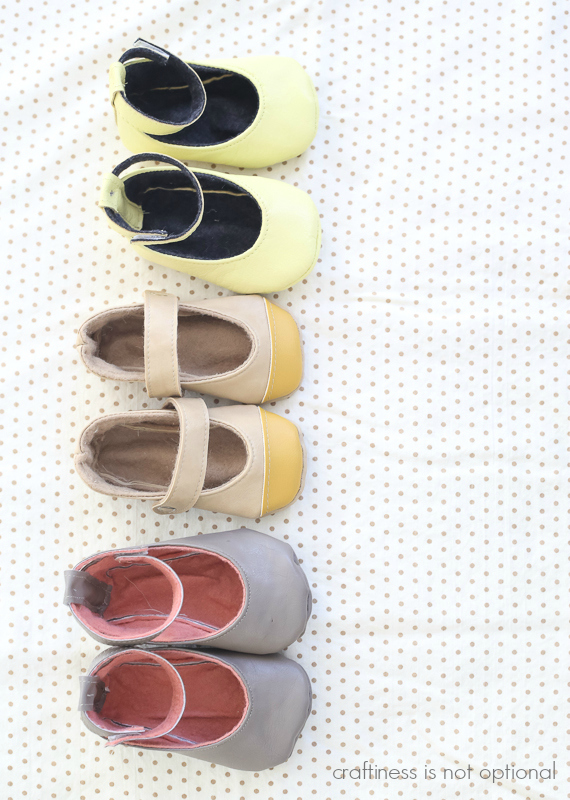 My sweet blog friend Delia just came out with her first pattern-the Natty Jane baby shoe pattern!
It's fantastic.
the end.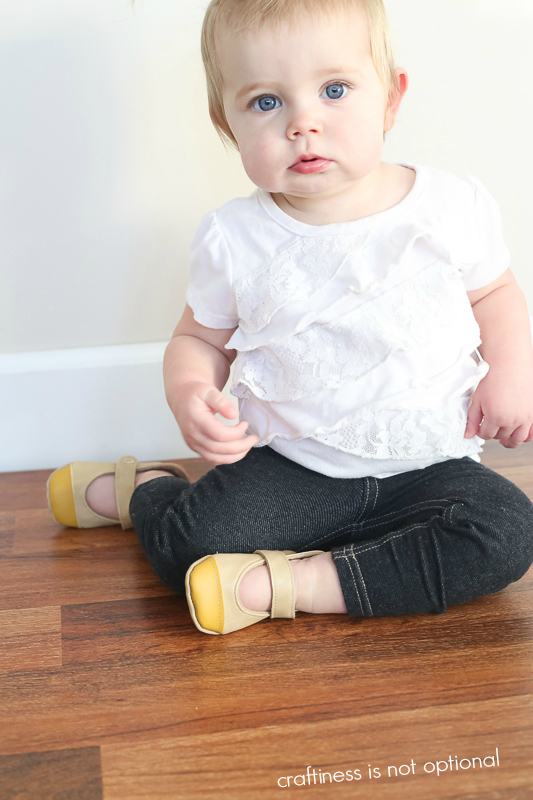 haha just kidding! well, it IS fantastic, but you know me, I like to ramble along for quite awhile before I finally cut myself off, for all of your sakes.
You're welcome for that, by the way.
She did an amazing job with this pattern…it's meant to be used with leather and leather-like materials, and produces quite a professional looking shoe!  I sewed up a size 3, which fits Ava great, with a little wiggle room.
I just ordered some faux leather online in some bright colors and I can't wait to get them and sew up more. I tell ya, when I get bit by an awesome pattern, I can't stop.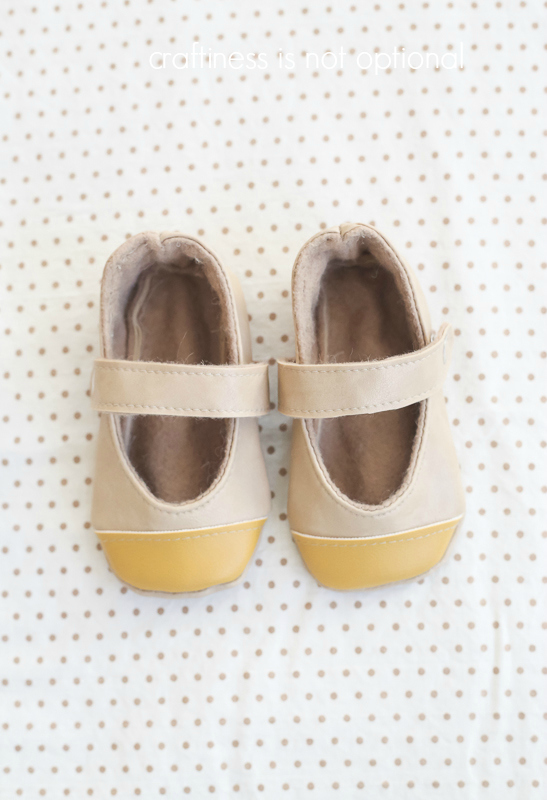 I sacrificed an old fake leather bag for this pair of shoes, and added the toe thingy option and regular strap with snaps. These might just be my favorite, if I was ever able to pick one. (shh don't tell the others!)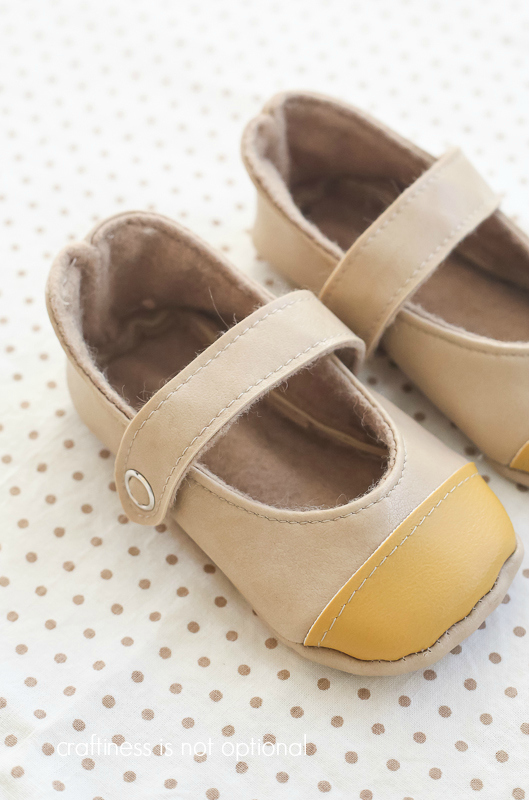 Her instructions and tips were flawless and I thoroughly enjoyed sewing these up! they are cute from any angle, right?
The spots where my sewing looks wonky is from forgetting to lengthen my stitch. That really helped. Listen to Delia when you sew these up. She is wise in all things leather sewing-related. (and much more of course)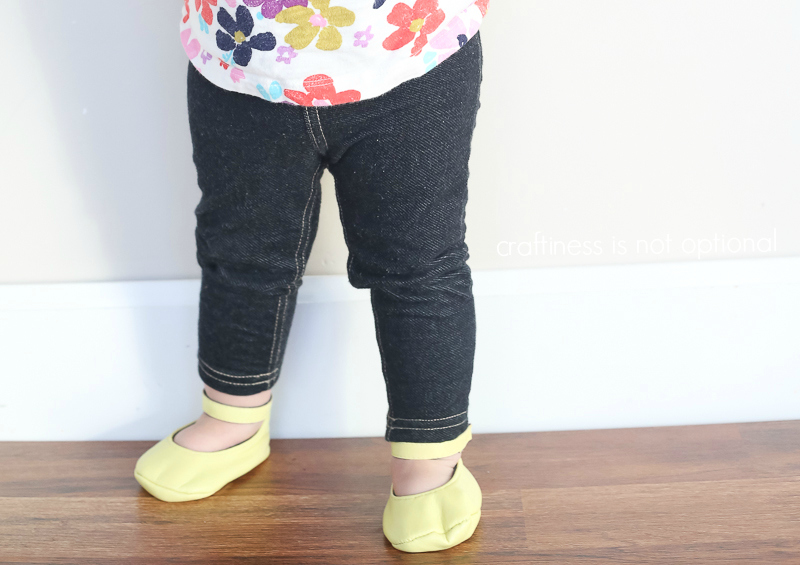 I made these charcoal and yellow leather NJ's (with ankle strap-LOVE this option too *crooked back piece yikes!) with the rest of the leather I got awhile back with Stef-I made these moccs from that piece also!
These pics are better at showing the true color-kind of buttercream but with slight neon undertones. It looks different in different lights too! They fit fine BTW, just Ava had twisted her foot funny and I didn't notice until editing the pics. gulp.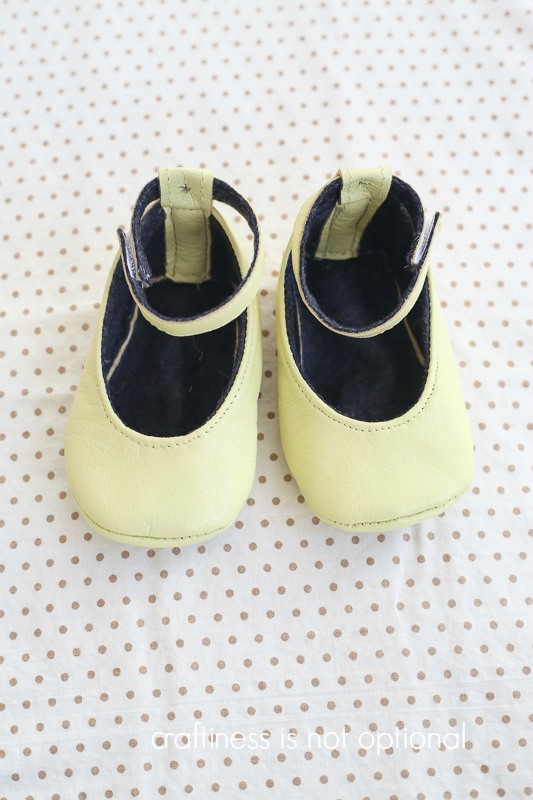 I found that it was easier sewing with the fake leather than the real stuff (the yellow)…but with a walking foot it worked out fine-it helped that this leather didn't stick much to my foot. I tried another pair with some thinner leather and it twisted up and stretched so much while sewing that I scrapped that pair. Just my observations 🙂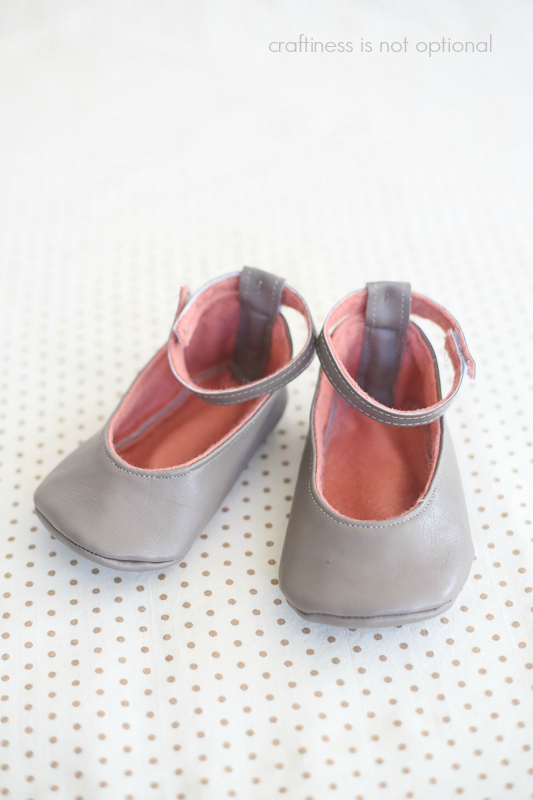 I used her tip to purchase leather bags from the thrift store for materials, so I picked up a grey bag to also sacrifice to the greater good of shoe making, and lined it in pink wool felt.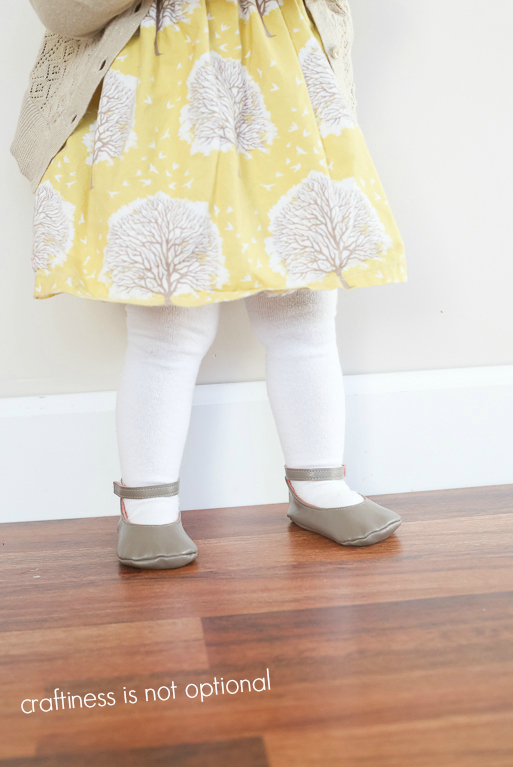 They coordinated perfectly with Ava's old Geranium dress.
(which she has almost grown out of-I'm just having a hard time packing this one up cause I love it so.)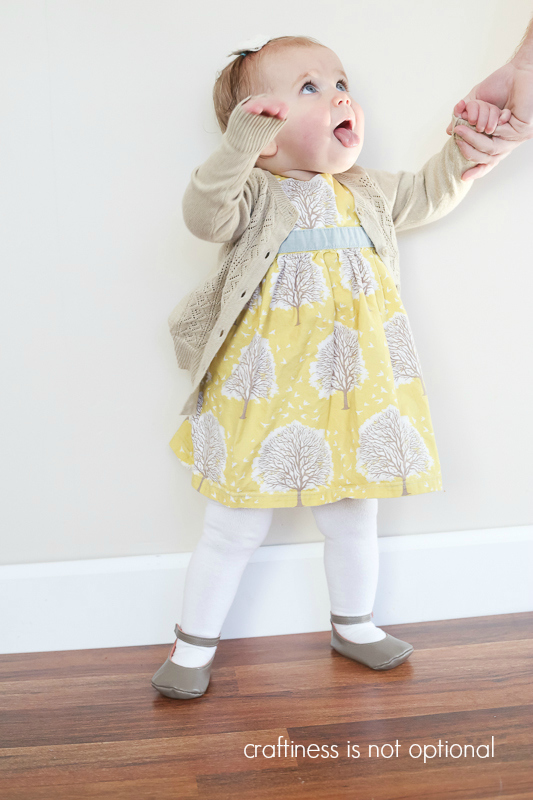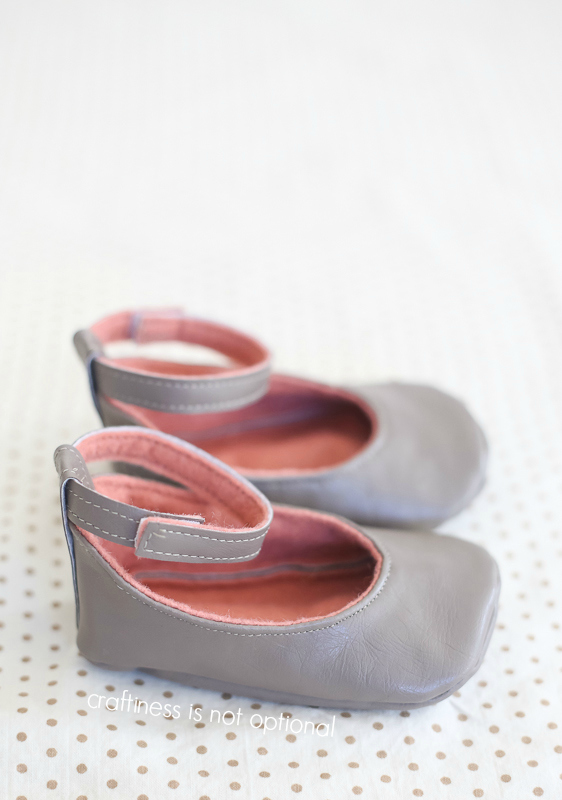 Disclosure: I received a free pattern for this review, but all thoughts and opinions are my own. I think Delia is the  bomb.com no matter what.