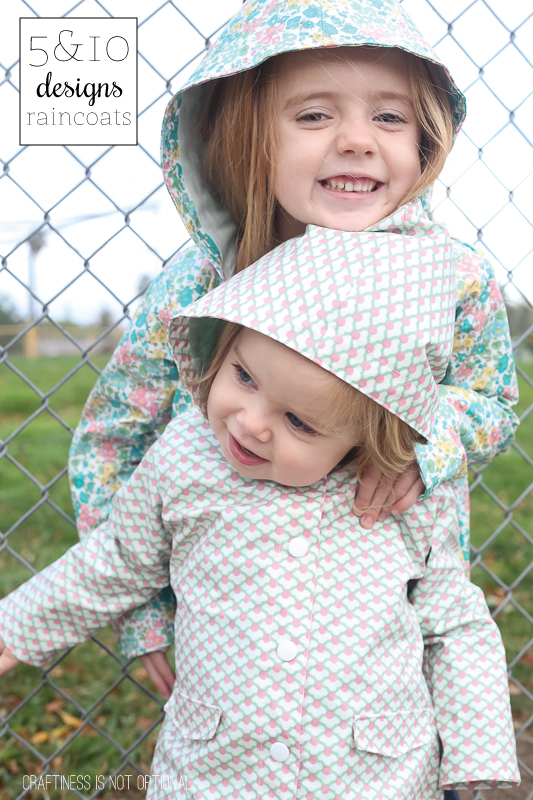 I'm hoping that making these raincoats won't jinx California's chance at some good rain showers this winter!
We really need it. It was sprinkling while we took these pics, so I'll take that as a good sign.
Cross my fingers!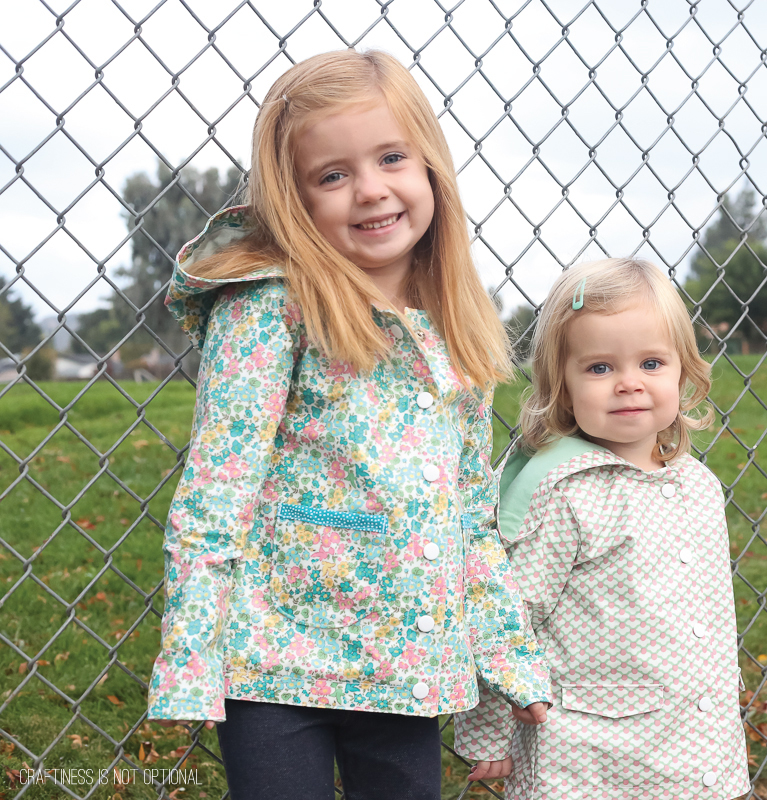 Cute little gals!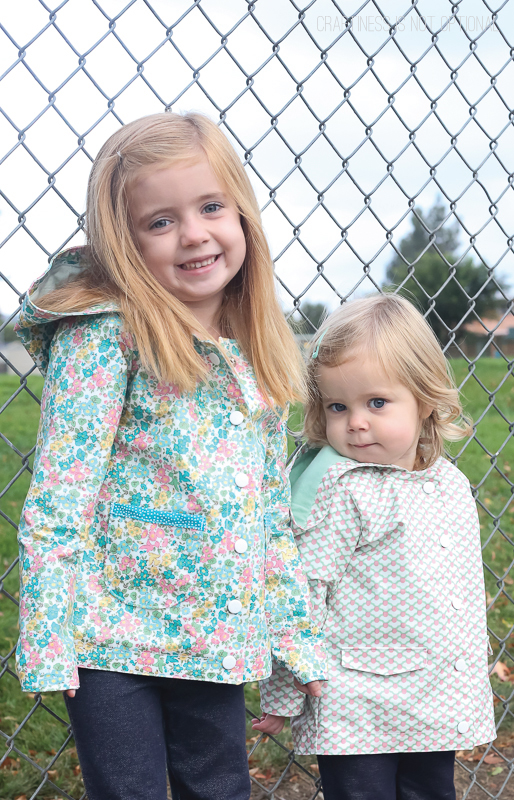 Charlotte has a raincoat that my best friend thrifted for us (pictured below), but the other two didn't have one.
Since the 5&10 Designs basic coat is PERFECT for a raincoat, I knew I had to remedy that!
First I picked out some laminated cotton fabric (from this etsy shop)
Sadie's coat (more like an oilcloth than other laminated cottons I've worked with)
Ava's coat (thinner, more like traditional laminated cotton)
both worked well, but Sadie's is much stiffer.
Both are lined in flannel for some coziness!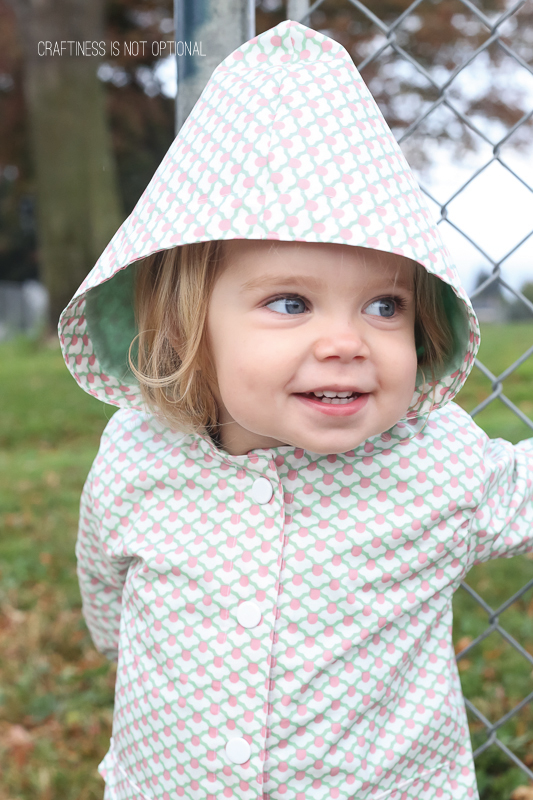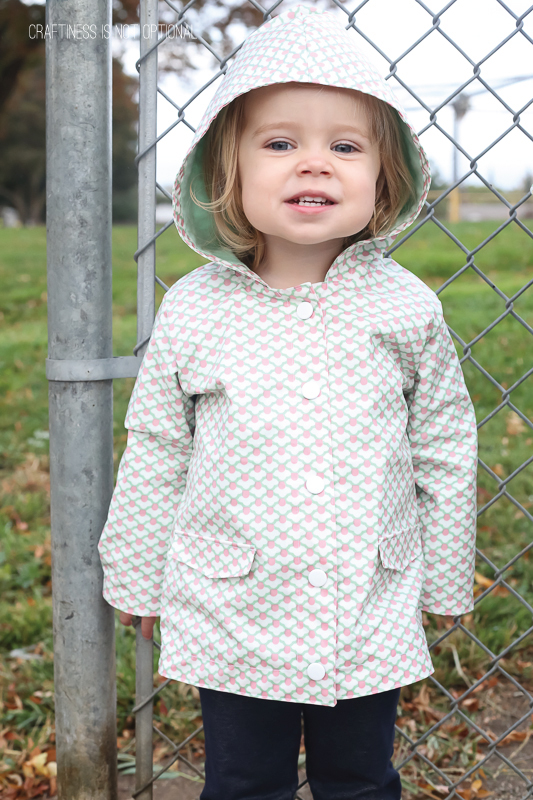 I could eat her up! Those cheeks! Anyways, for Ava's I made a size 2, which fits great! (I did end up shortening the sleeves to fit her arm length, still a little long for her to grow into)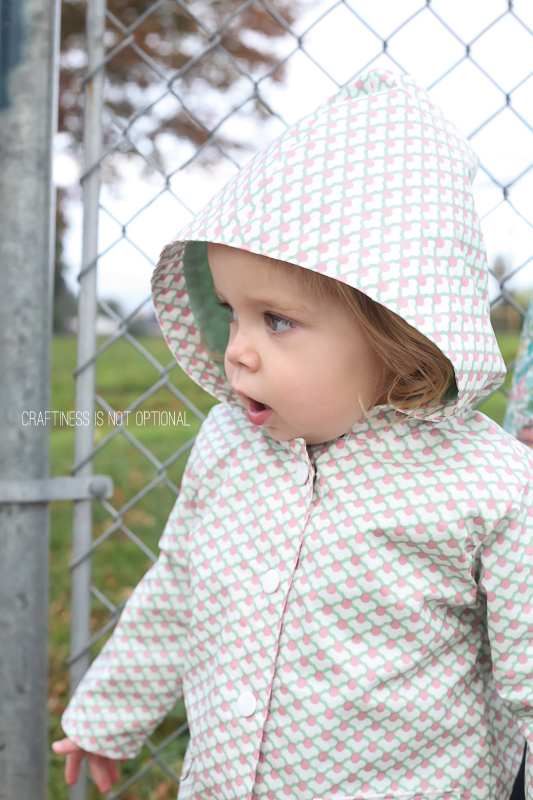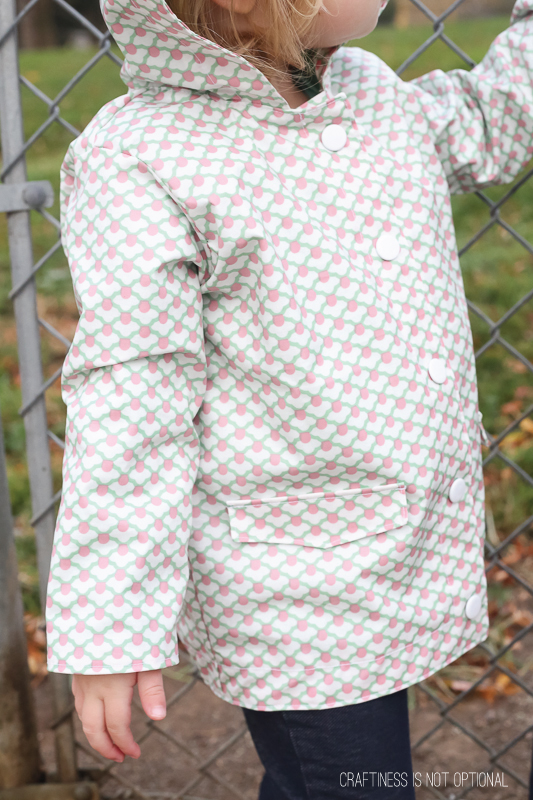 I bought a yard of this fabric and BARELY had any left, lol.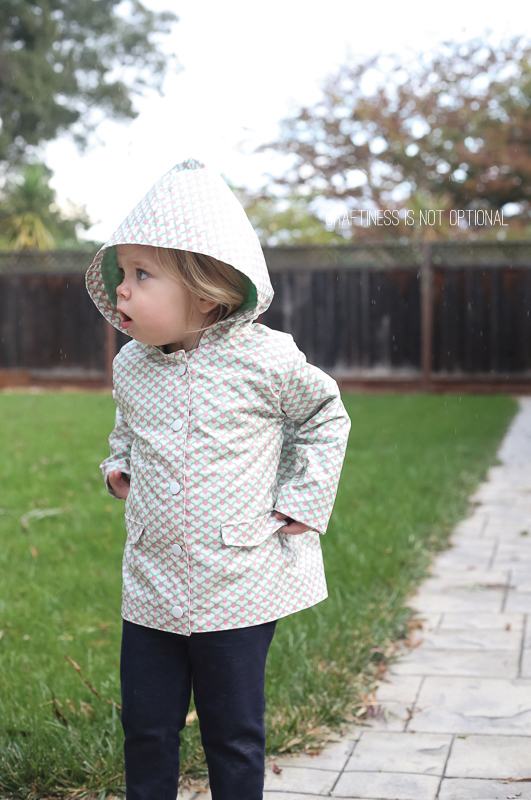 The "pockets" are fakeroo-I used my last scraps to make the flaps!
Ava was a little sad when she couldn't put her hands in her pockets like Sadie.
(not a dirty lens. it really was raining!)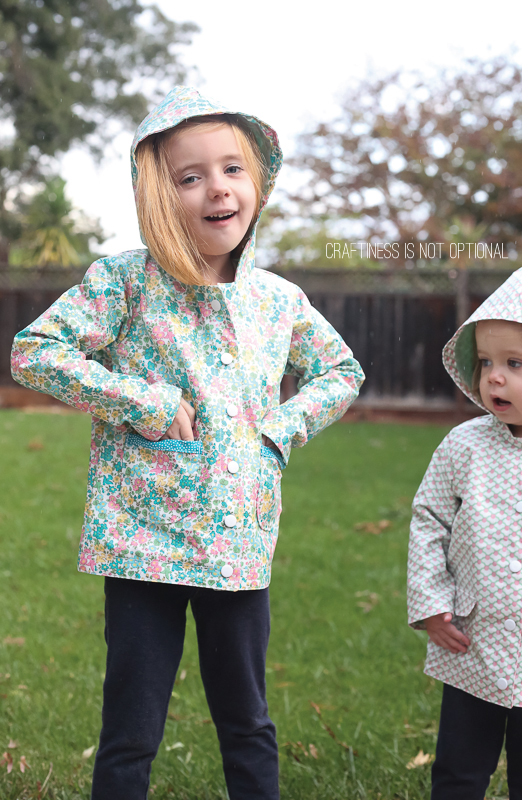 For Sadie's I had bought 2 yards (with plenty leftover), and so I added some pockets with cute bias tape on the top!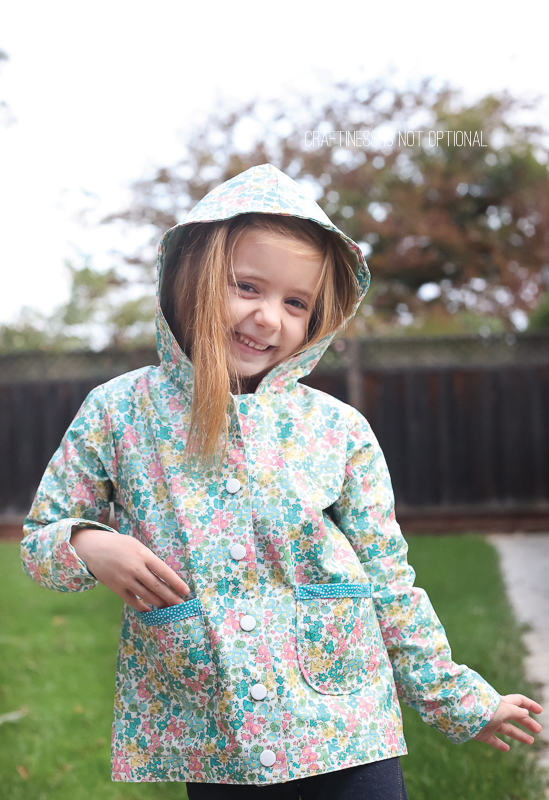 I love LOVE the fit! (a little pat on mine and Heidi's back since we did the pattern  and digitizing, lol)
and seriously, Delia did such a great job with this look-everything is spot on!
I made Sadie's first so it took longer, but Ava's only took probably 2 hours because I had already sewn it up once.
I really enjoy a good sewing challenge like this one sometimes!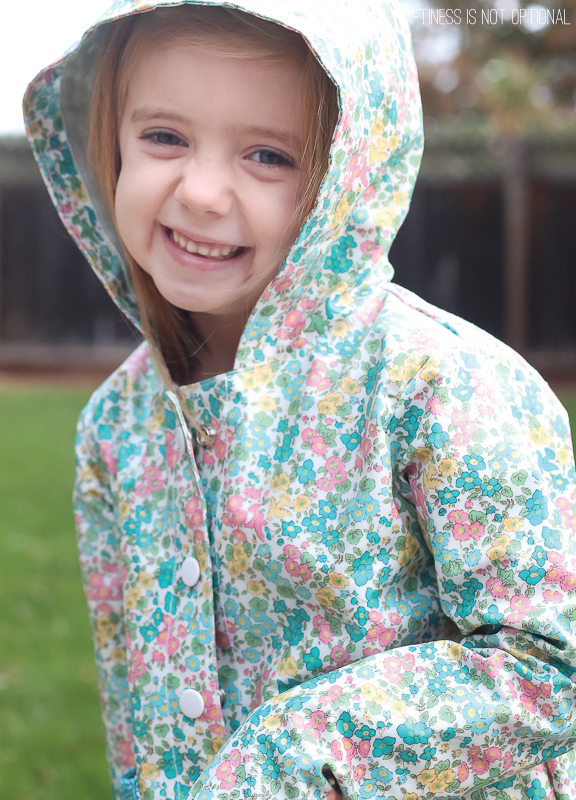 So Liberty-esque, right? I LOVE it.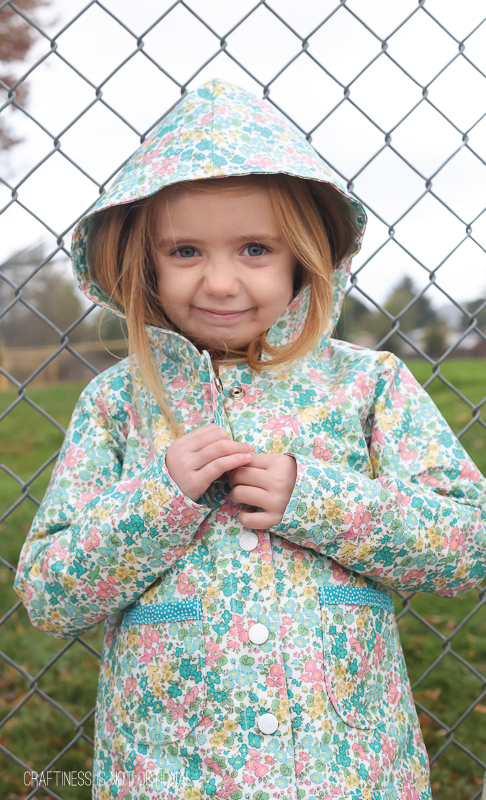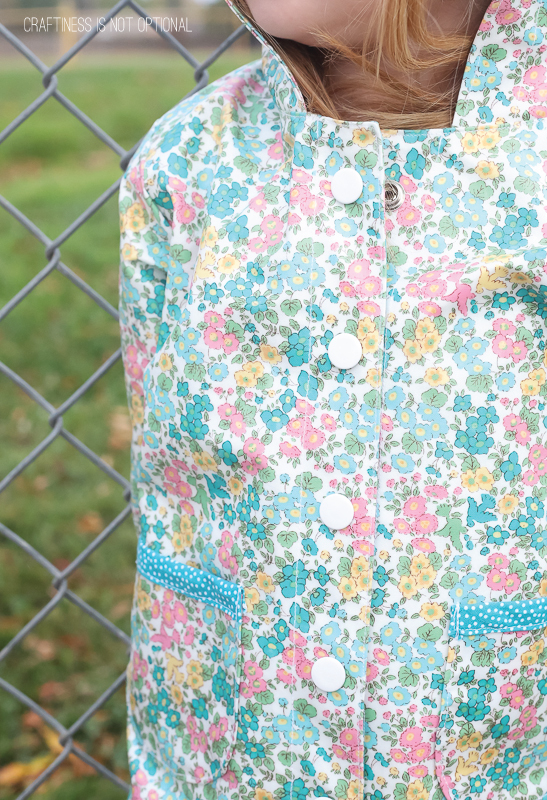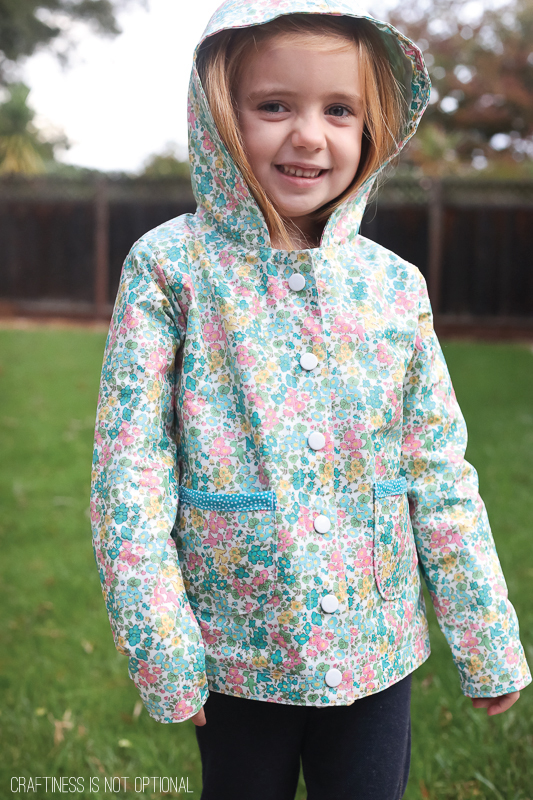 I bought the white Dritz snaps from this shop.
They shipped really fast!
I bought the snap tool here. (affiliate link)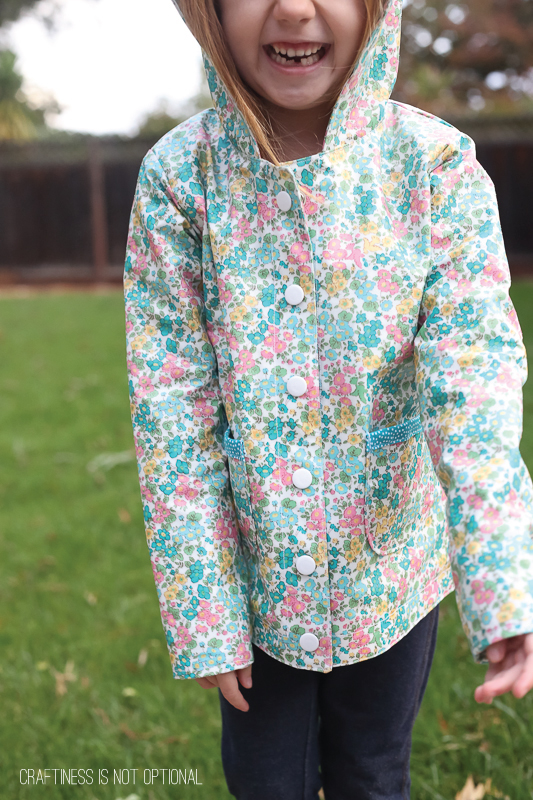 love her jack o lantern grin! her two front teeth are SO loose so I'm pretty sure her pics will be even more toothless soon!
(update: both are gone!!)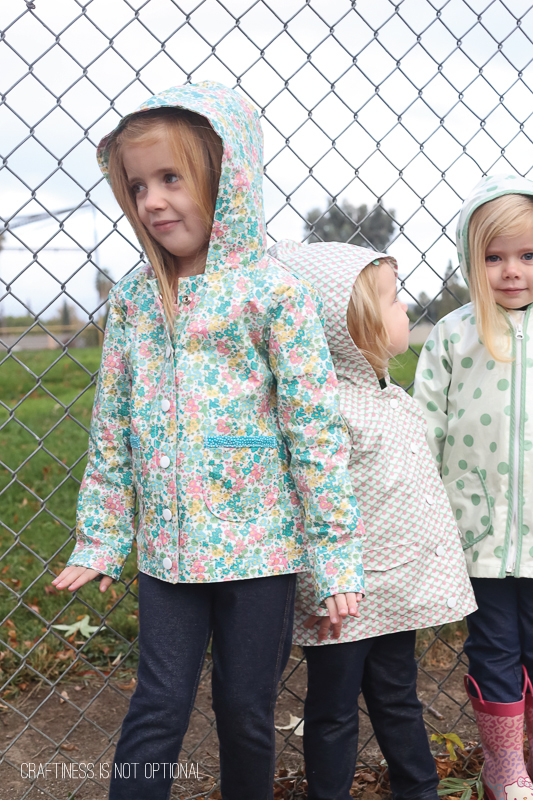 Charlotte was happy to get in on some of the pics!
She loves wearing her polka dotted raincoat!
Can you tell I picked the fabrics out so that they would all coordinate? ha. I'm a little crazy like that.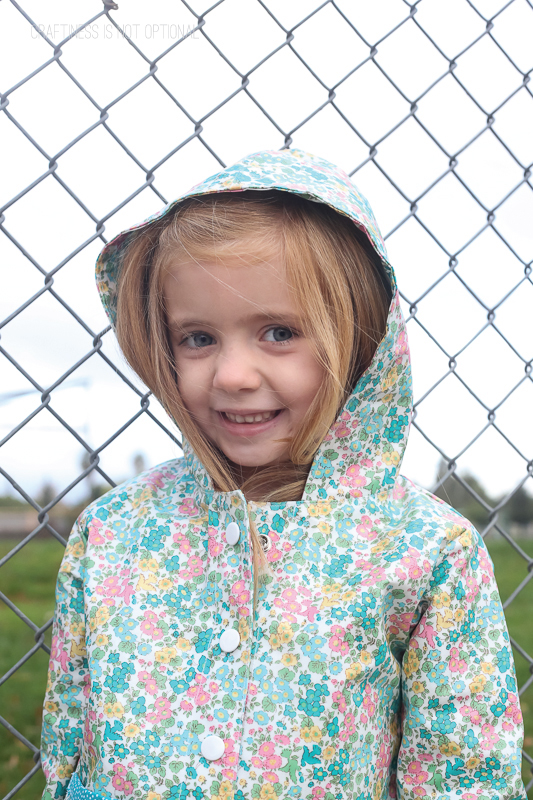 Are you feeling the raincoat mood? Want to take a swing at one of the other designs from our e-book?
Enter below to win a copy of the 5&10 Designs e-book Volume 2!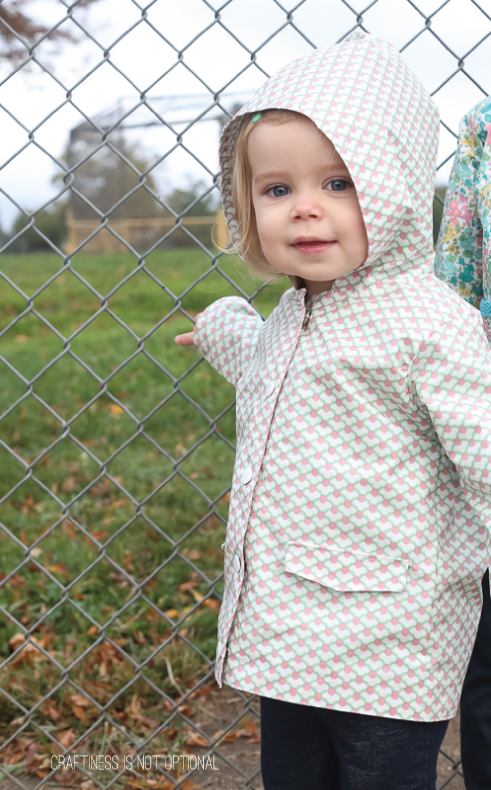 Also make sure to hop over to Delia's & Stef's blog to see their adorable raincoats!