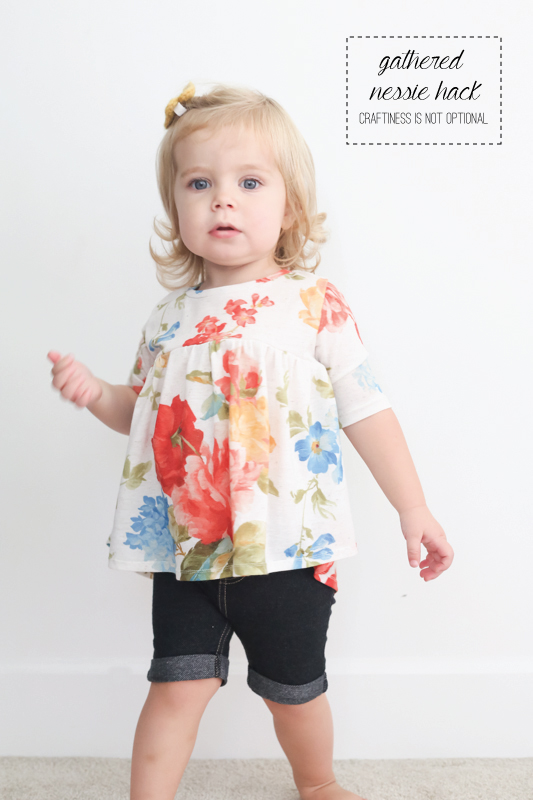 I love this pattern hack I did the other week-using the Nessie top pattern, I made this swingy gathered top for little Miss Ava!
It was SO easy to do, and I'll show you how below.
But first, feast your eyes on way too many pics of Ava.
Hey, my blog, my amount of pics.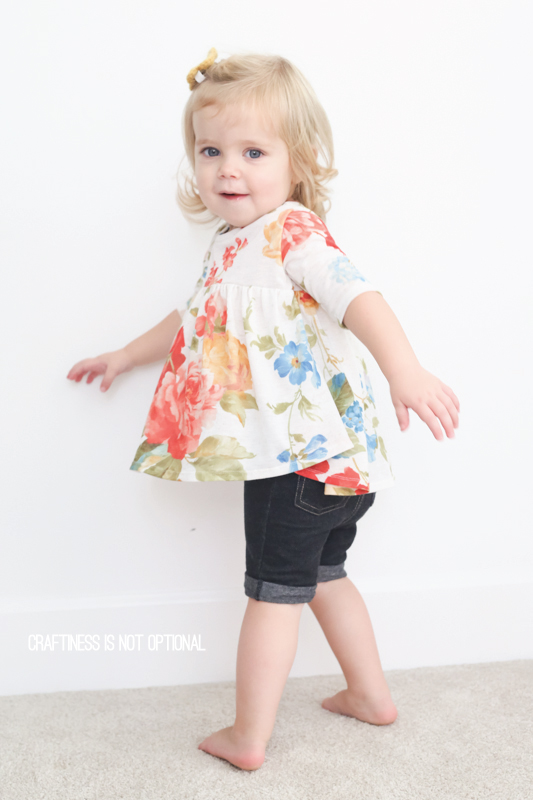 Plus, this fabric. swoon.
I don't know where it's from, but it's been in my stash for awhile.
It's lightweight, flowy-perfect for this kind of top!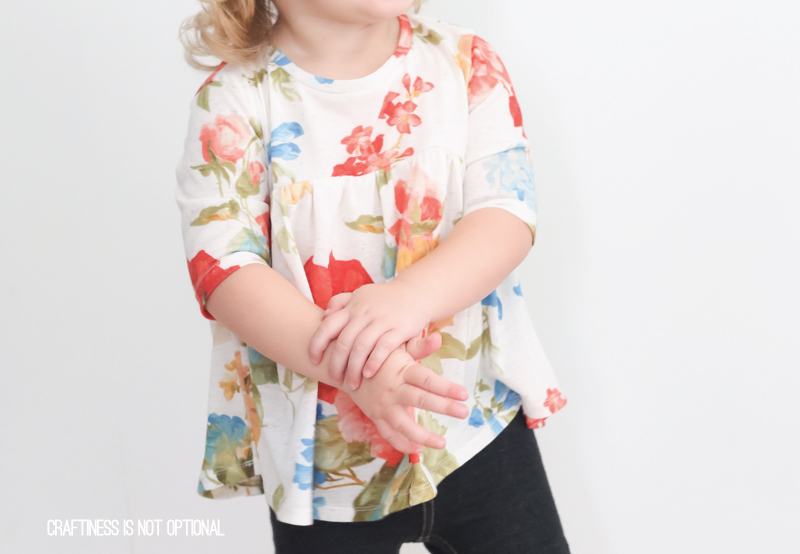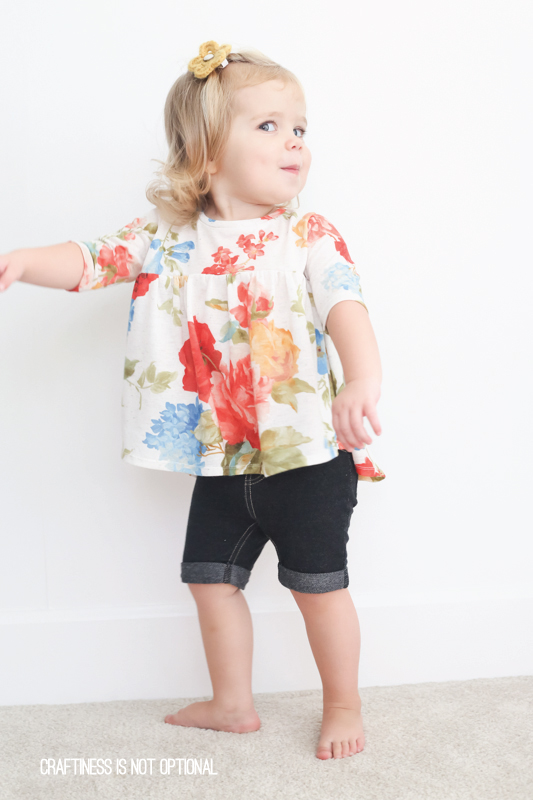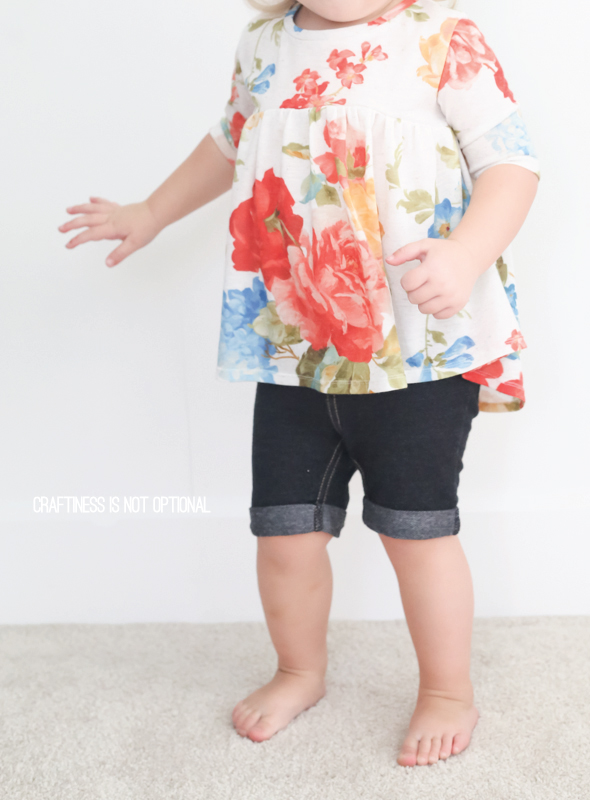 I especially LOVE the hi lo hem with this hack-so fun and girly!
You could easily lengthen it to be a dress!