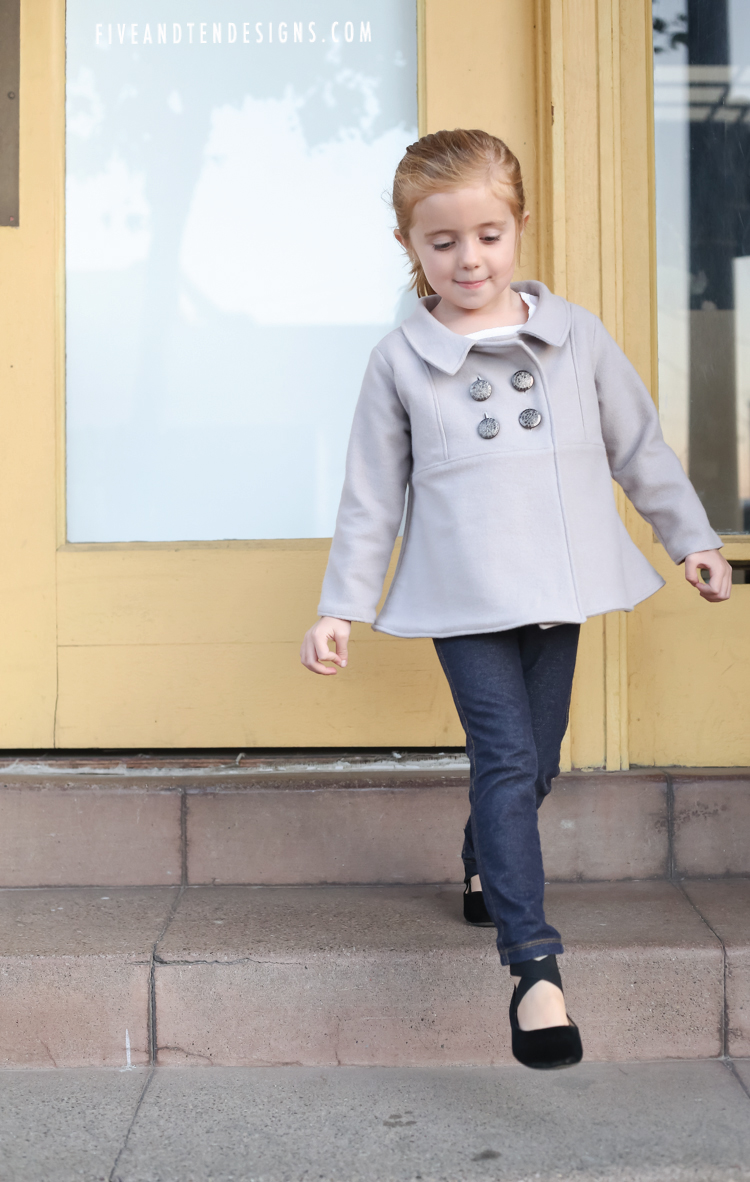 My second look for 5&10 Designs is this fun swing coat-with a peacoat style that looks cute with the flaps lowered, or buttoned up!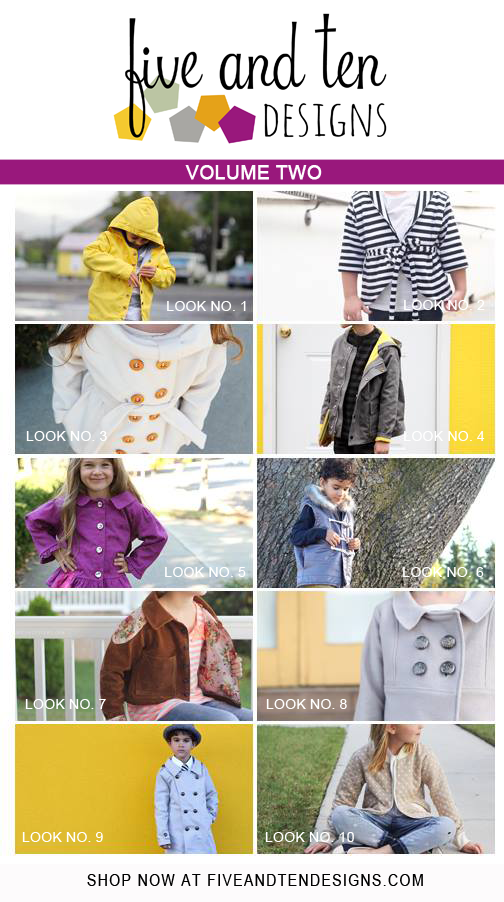 I love the little flair of the side pieces, and the top stitching of course…it's all in those details!
speaking of which, thanks to a patient Rory who spent part of date night at Joanns with me pouring over buttons for 1/2 hour. lol!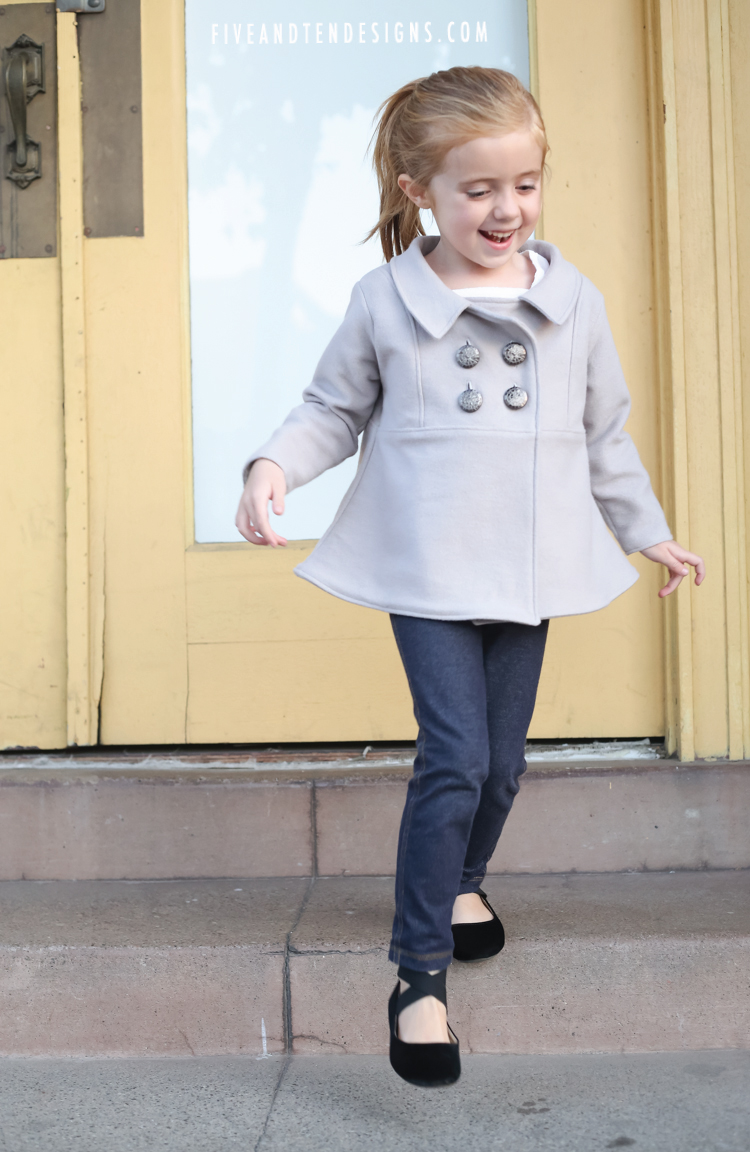 I sewed this up in some lovely grey organic fleece from Birch Fabrics-not only is it the nicest fleece I've ever sewn with, sewing up the lining with the same fleece made it extra cozy!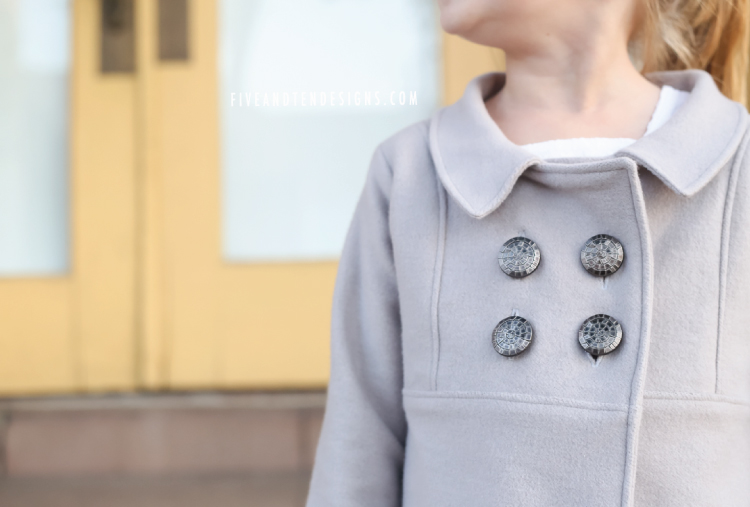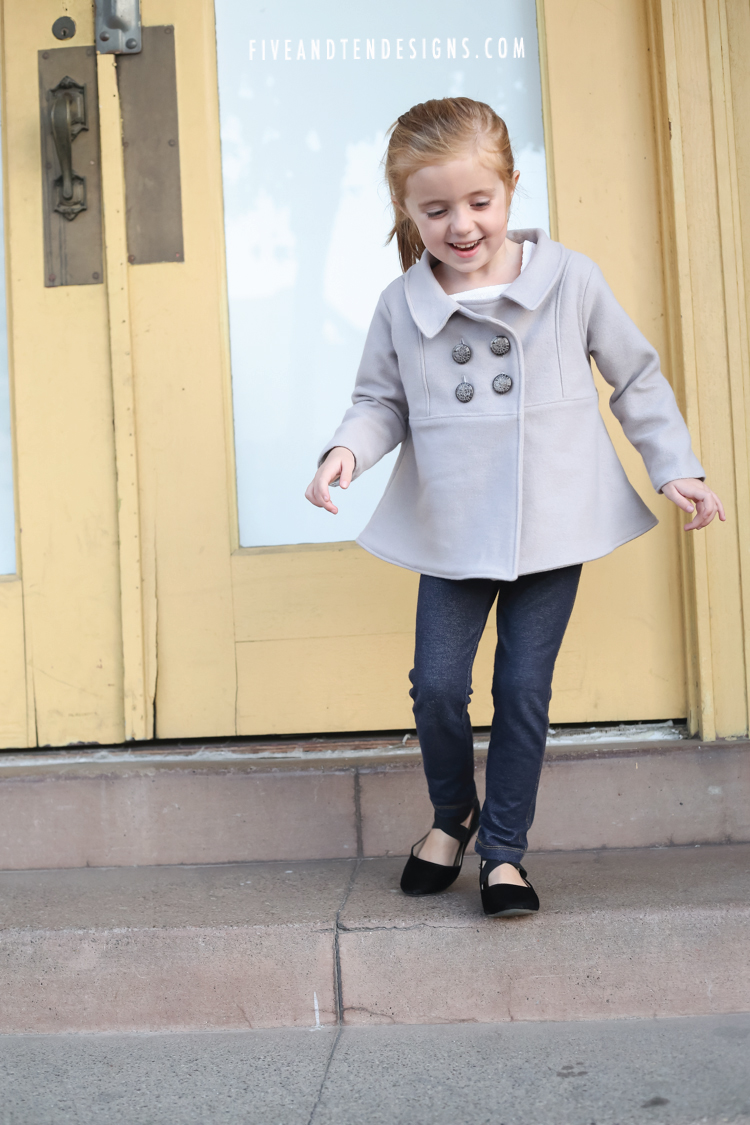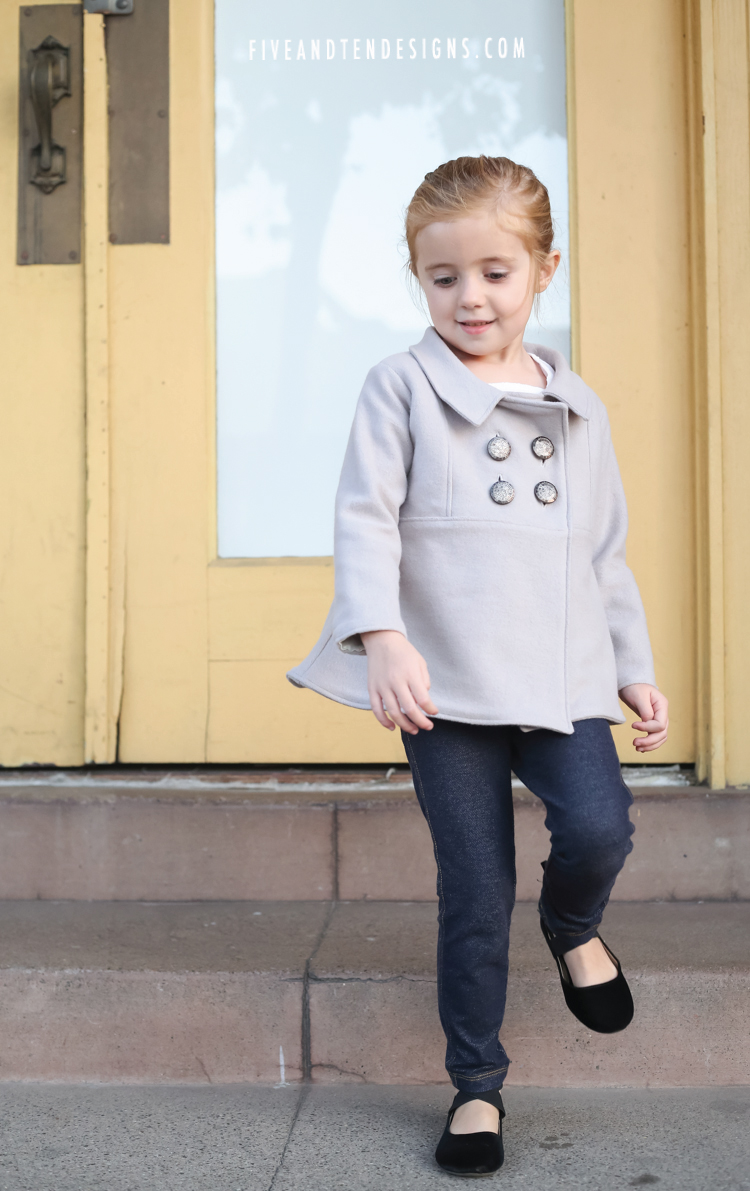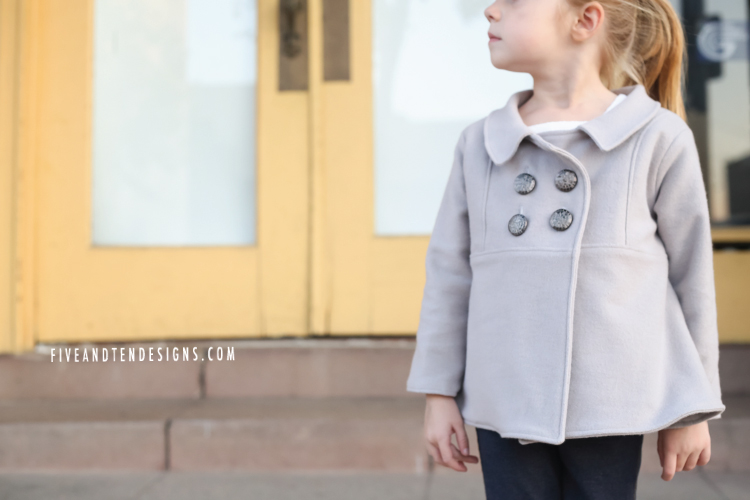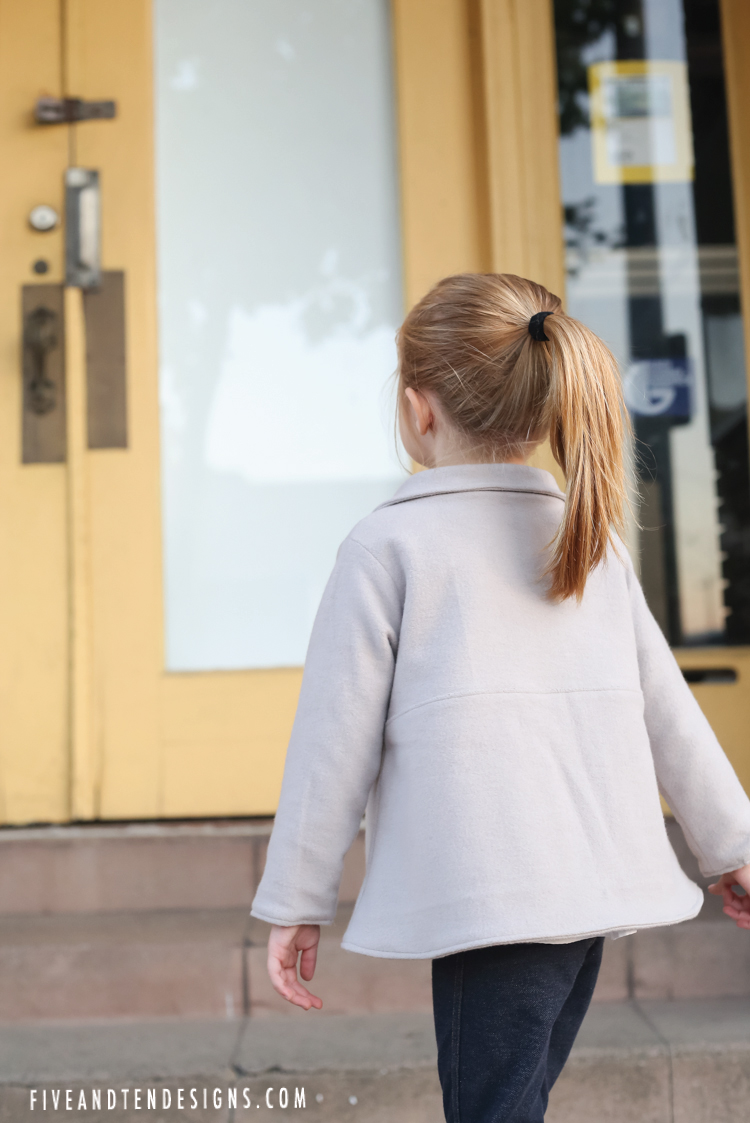 Make sure to check out all the other AMAZING looks!