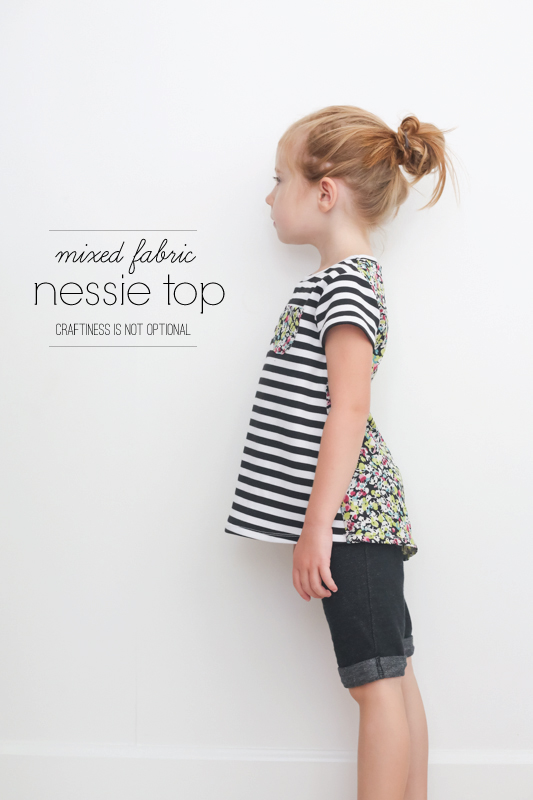 I've been wanting to make a top like this for ages-I'm not quite sure what held me up…and I'm kinda perturbed with myself for not making one sooner-it's such a fun look!
My Nessie top is perfect for this- the hi-lo hem really gets shown off!
I also used a woven for the back part! It's from Joanns-a long time ago, some kind of rayon I think.
I had made myself a top out of it and had a bit left so I found this cute striped knit in my stash, and paired the two up!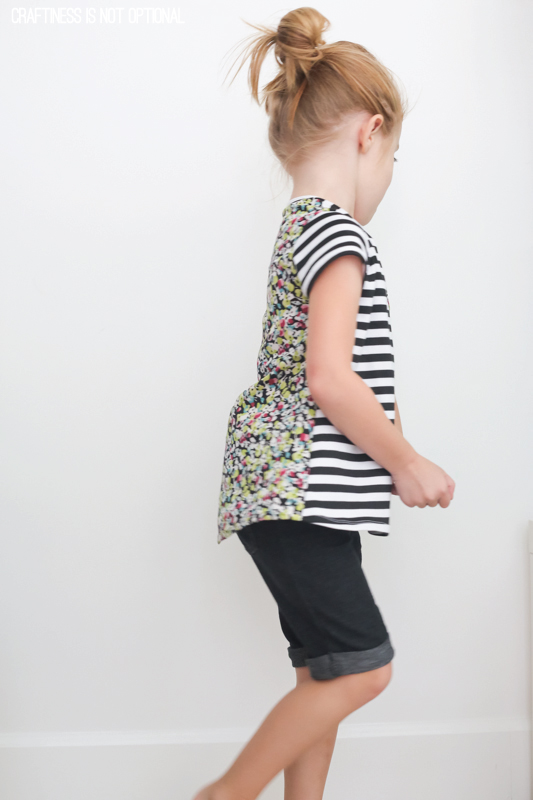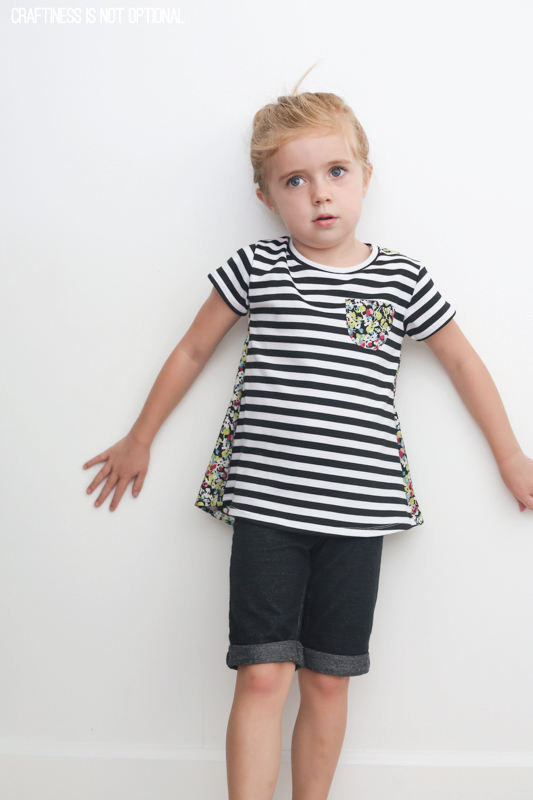 I added a simple pocket on the front to carry the floral around to the front.
it works fine with a woven on the back-the front of the top stretched just fine over Sadie's head.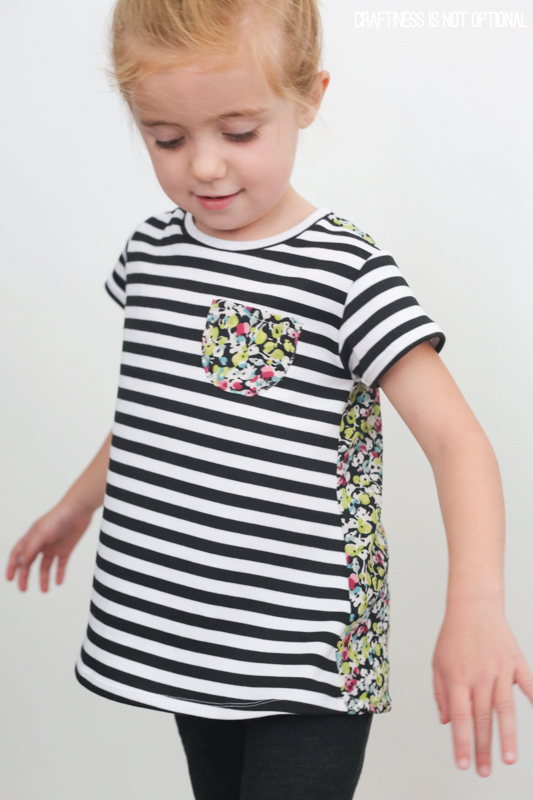 I love seeing the floral peeking out!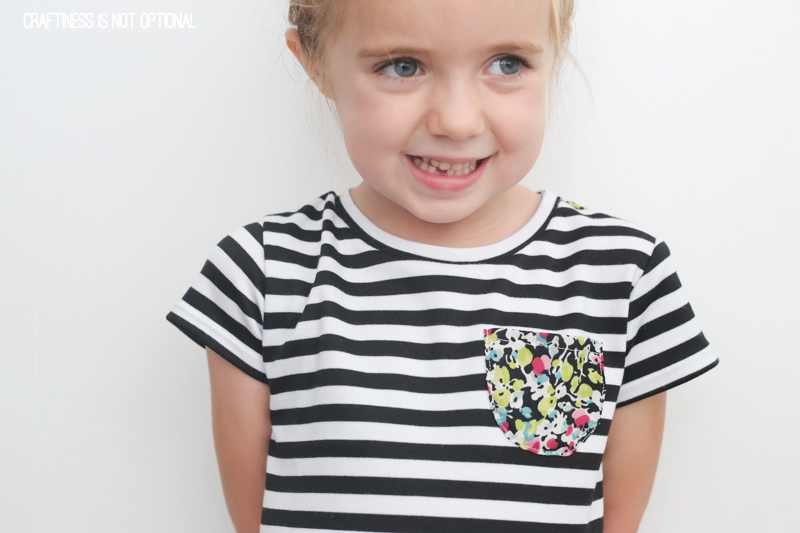 I'll add another top to the back to school pile!