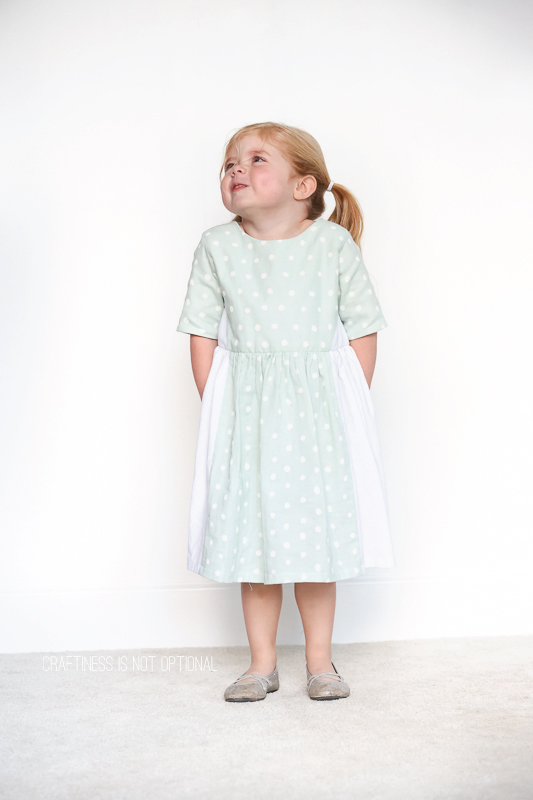 And now for the last of the bunch! Charlotte's Christmas dress!
I used some soft as a baby's bum Nani Iro for the main fabric, then white cotton for the colorblock accents.
This is, of course, the amazing colorblock dress from our 5&10 Designs e-book!
My dear friend Delia designed it and I have made it before in a size 4T for Sadie (that dress promptly got splotchy red marks all over it from something in the laundry. sad sad day), but I still had the pattern already altered and ready to go for this dress! hooray for hoarding patterns!
The nani iro makes this look a bit more slouchy and relaxed-you can see the difference between this one I just made in some stiffer quilting cotton.
Fabric affects fit! but I'm ok with this one being a little more relaxed since it'll be SO comfy for her and fit for awhile.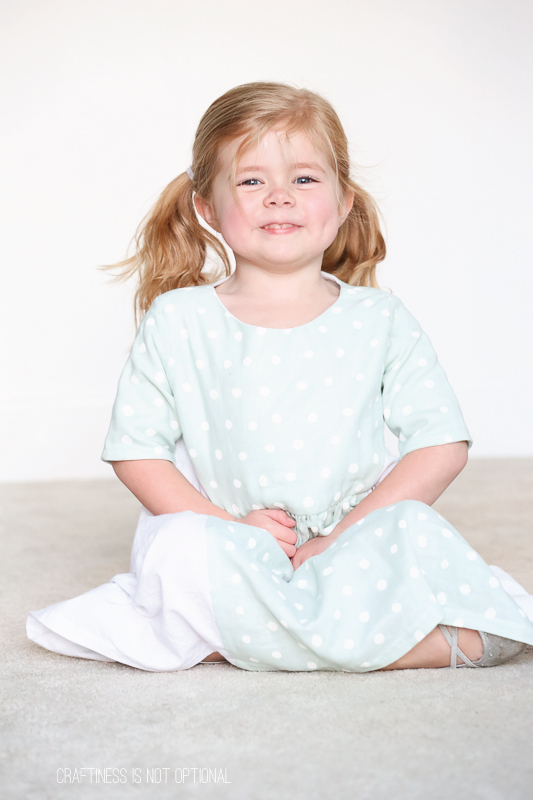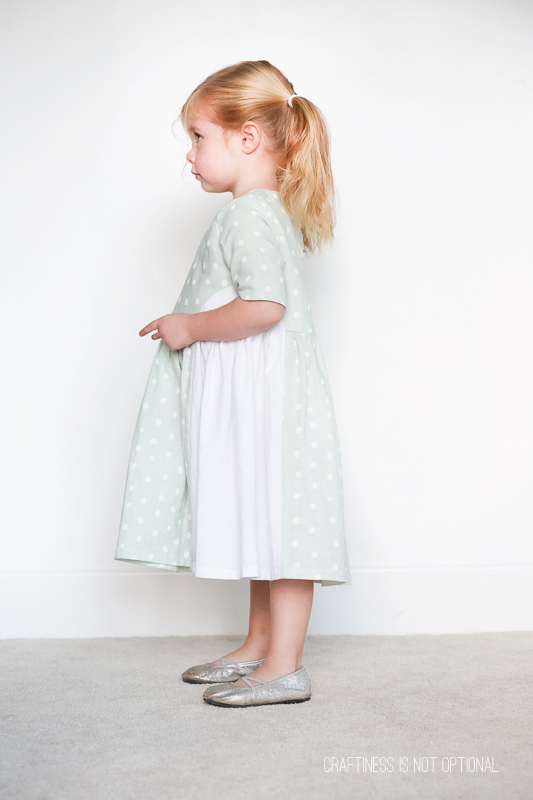 I LOVE the adorable colorblocking of this dress-the way it carries into the bodice is genius.
I left out the pockets but otherwise followed Delia's instructions in the book to a T!
And again, used the included sleeve pattern! love how nicely it finishes on the inside!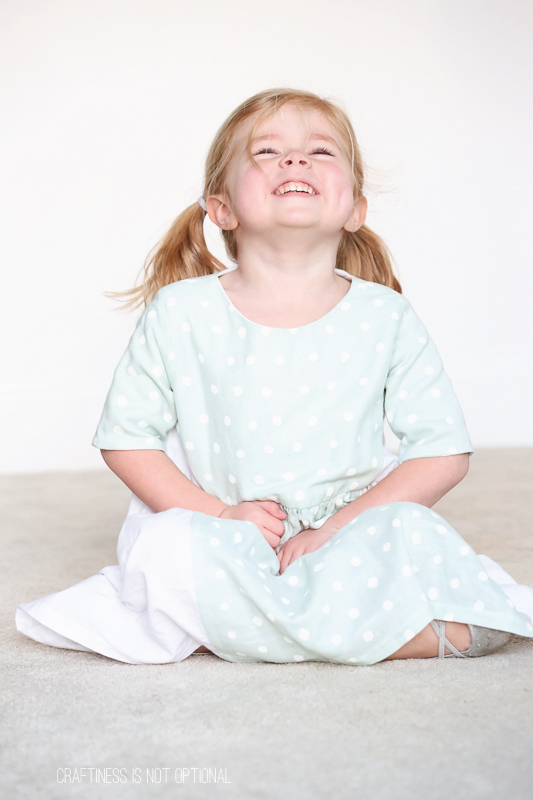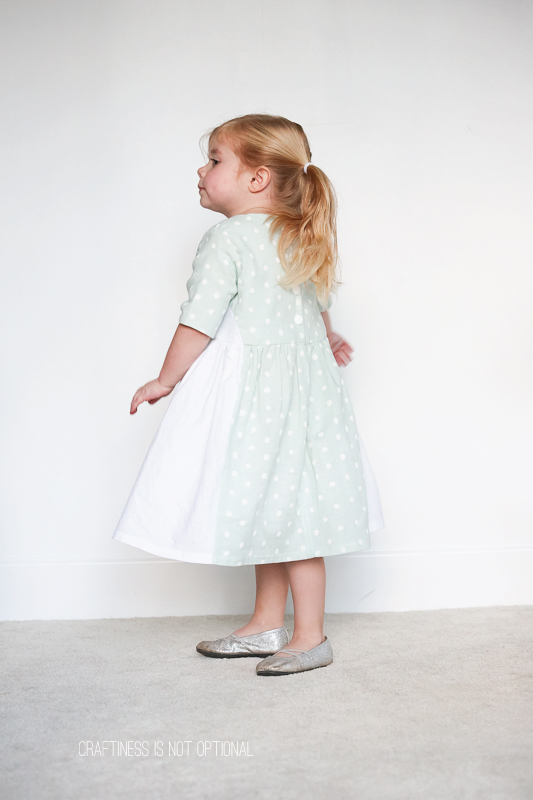 Now for some group photos! I couldn't have done it without Rory off to the side cracking jokes and handing out chocolate chips. Thanks hun!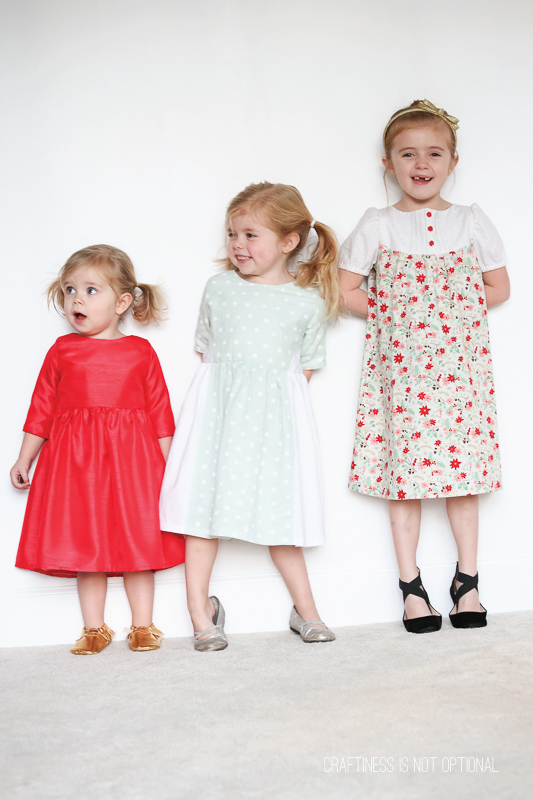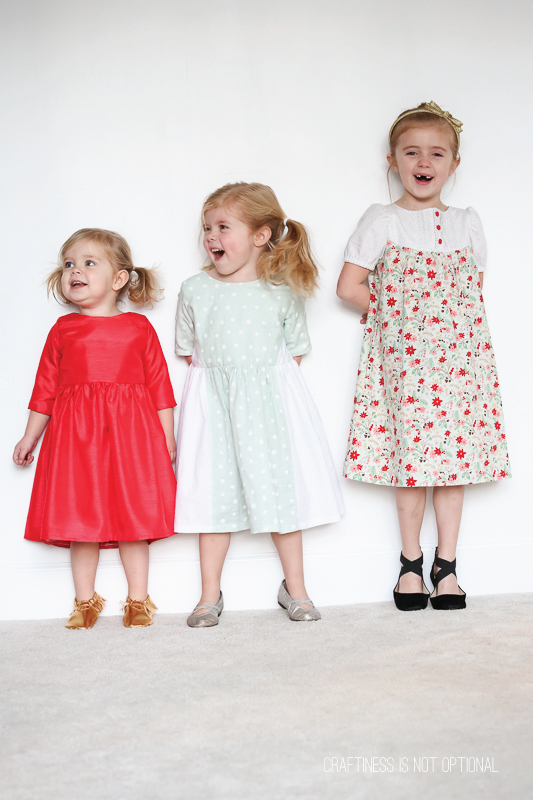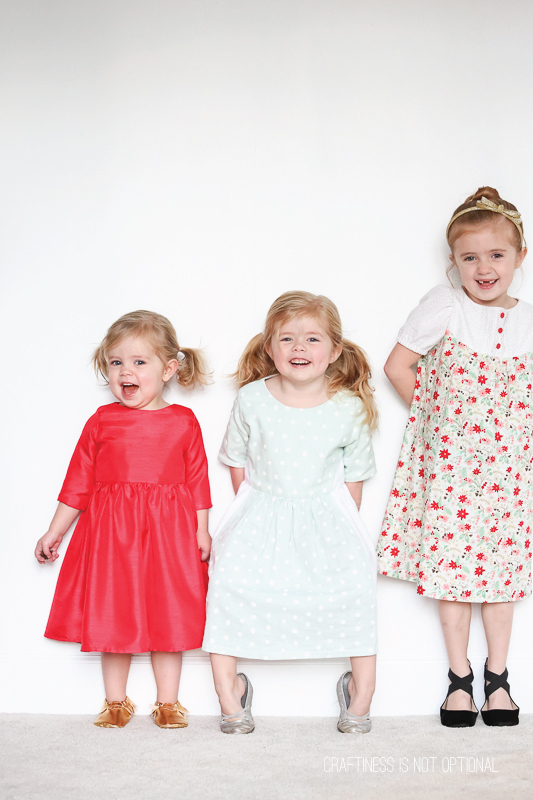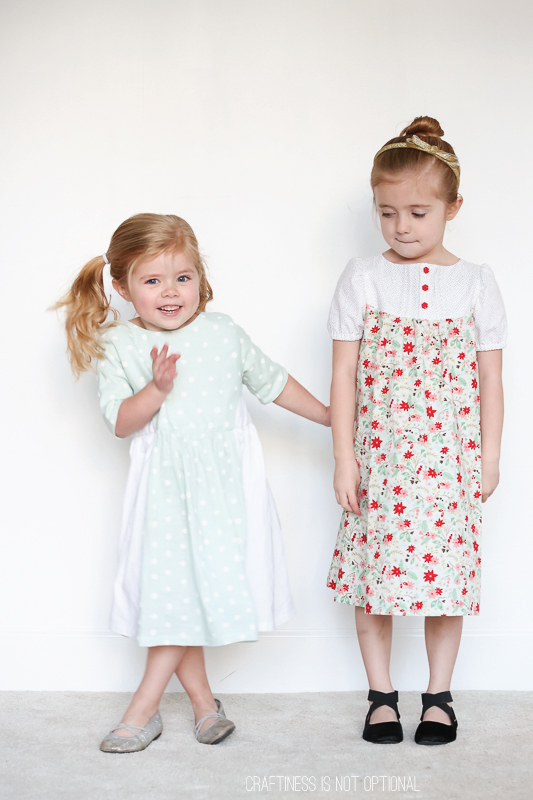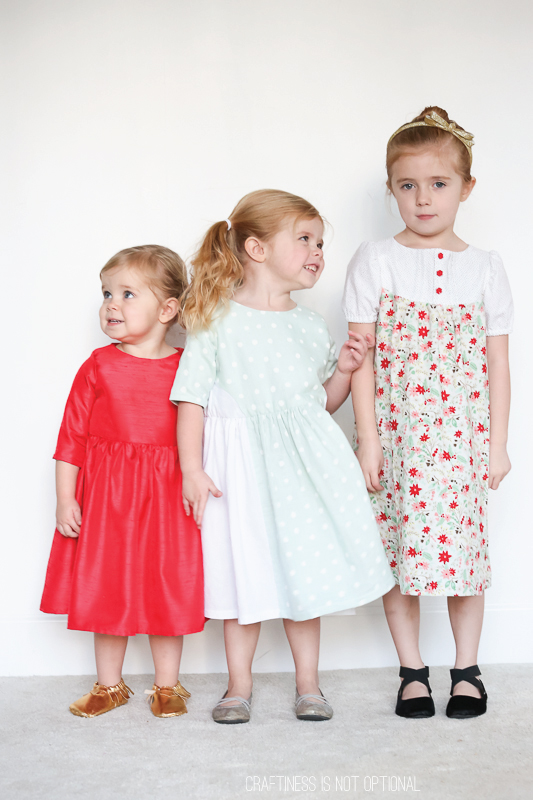 Charlotte cracks me up here, it's like she's trying to get Sadie to smile. Sadie's having nonathat.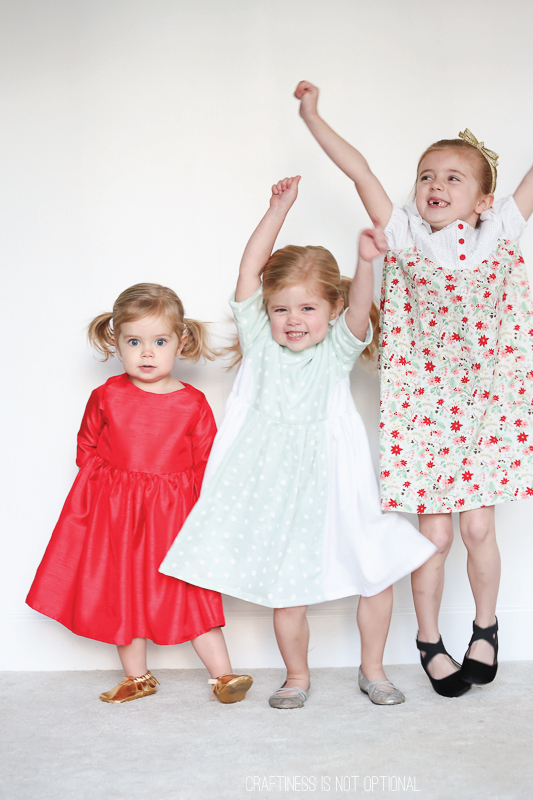 Ok maybe a little…
and with that I am out! Taking a little break til the end of the year maybe…we'll see how long I can stay away! 😀