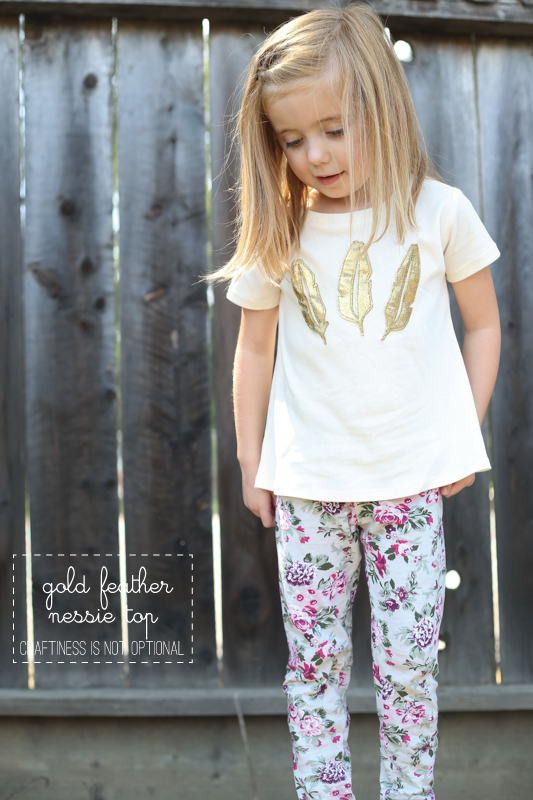 I have a new baby guys! Ok, a totally electronic baby, but it's so awesome and makes goo goo ga ga sounds.
just kiddin.
The lovely folks over at Silhouette send me a Cameo to play with, and having had the SD for years, I knew I'd be a fan.
aaaand…I am. I'll admit I was a little intimidated and it didn't come out of the box for a little while, but once I forced myself to open it, it wasn't so scary!
The software is the same as I was used to, and it has a much larger area to cut, which was super nice.
Plus! It can cut fabric!
Revolutionary.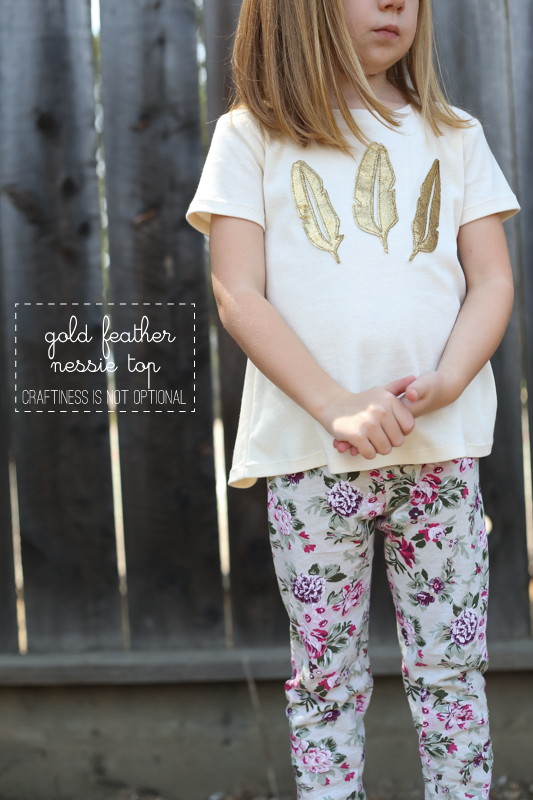 I shoved this thick gold stuff onto the fabric mat and it cut it out, like a boss!
I did double cut it (there's a setting for that), just to be sure.
Then I sewed around the edges of the feathers with some purty gold thread, onto a new Nessie for Sadie!
She still  loves feathers, so this was another fun addition to her first grade wardrobe!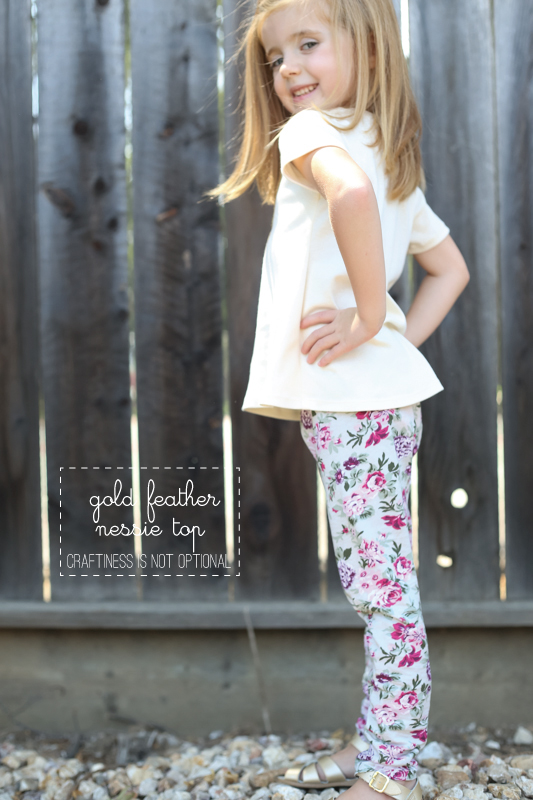 I also whipped up a pair (actually 4 pair) of go to leggings.(affiliate link)….I adore this pattern, can't say that enough.
They even have a tag on my blog, I've made so many of them!
floral fabric from girl charlee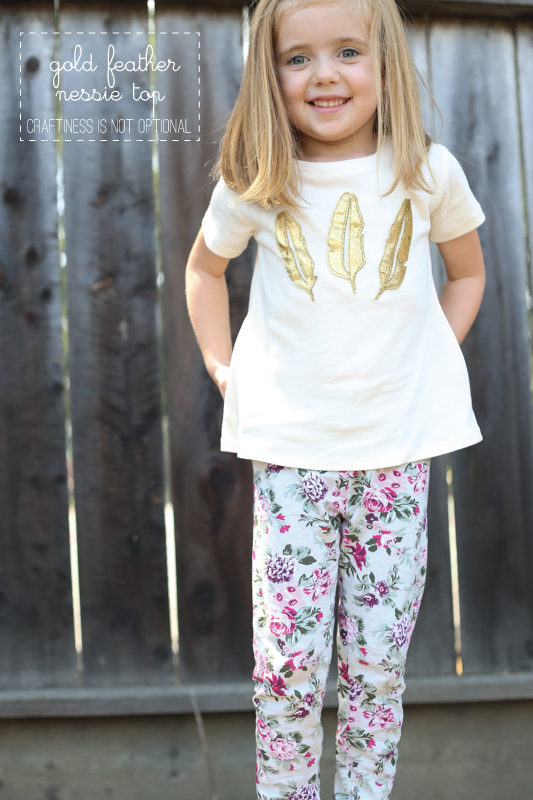 This girl is all about the glitter and shine lately so she loves it!
I can't wait to make more stuff with my Cameo!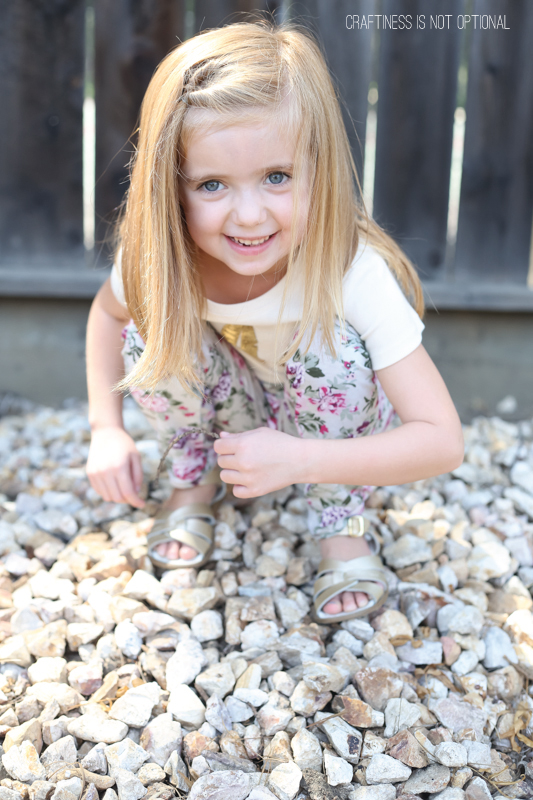 but she's not so girly that she won't play in a rock pile…