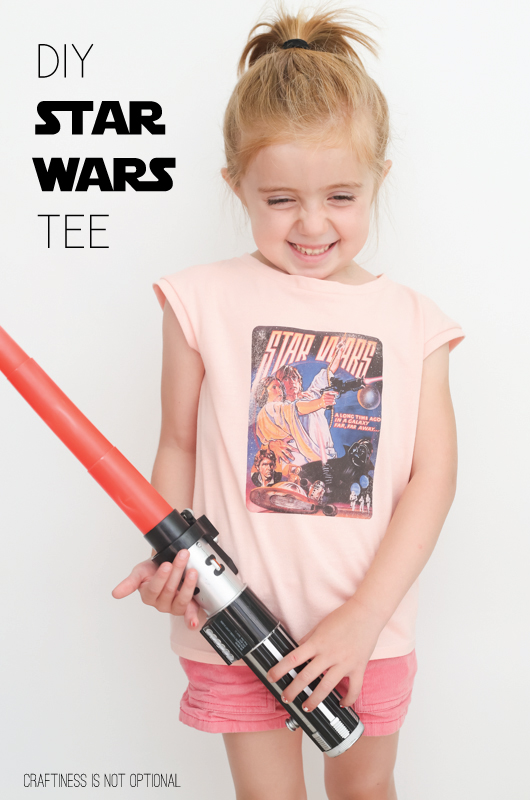 We are Disney-bound soon. (we love us some Disneyland!)
anywho-since Ava and Rory had star wars tees, and then Charlotte got one for her birthday from a friend who knew how much I loved them….Sadie and I just had to join the fray and get some star wars shirts!
The bummer thing is, there aren't a lot of cute girl star wars tees.
especially for little girls. (we lucked out with C's and Ava's is a boy shirt)
Most of them are either super tight fitting and meant to be sexy (sexy C3-PO? I don't get it)…so of course…I made some!
Well, one so far.
I used my Lulu pattern for this top-simply extended the bodice pieces about 5-6″ and curved in the sides a little.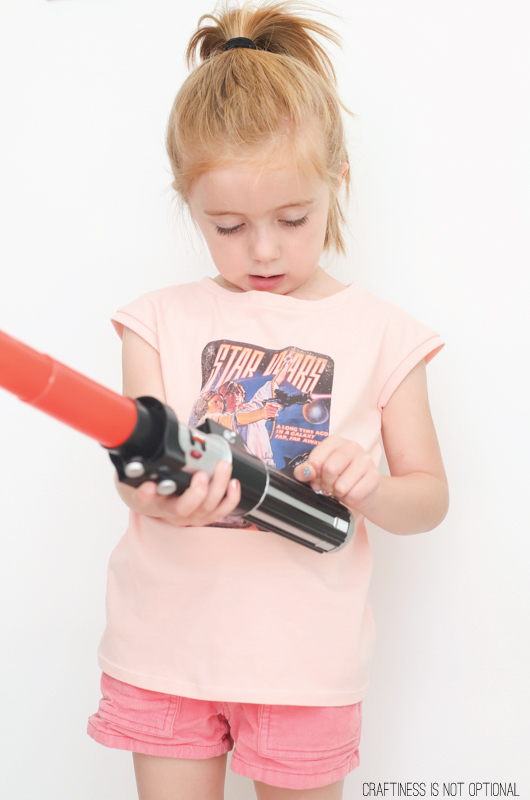 I was realllllly picky with what I wanted on the tee.
I despise those word tees, you know, CUTIE or DANCING QUEEN, or LOVE ME. that's fine if you like them!..I just don't.
the only worded tee the girls have is this one.
so obvs I make an exception for star wars.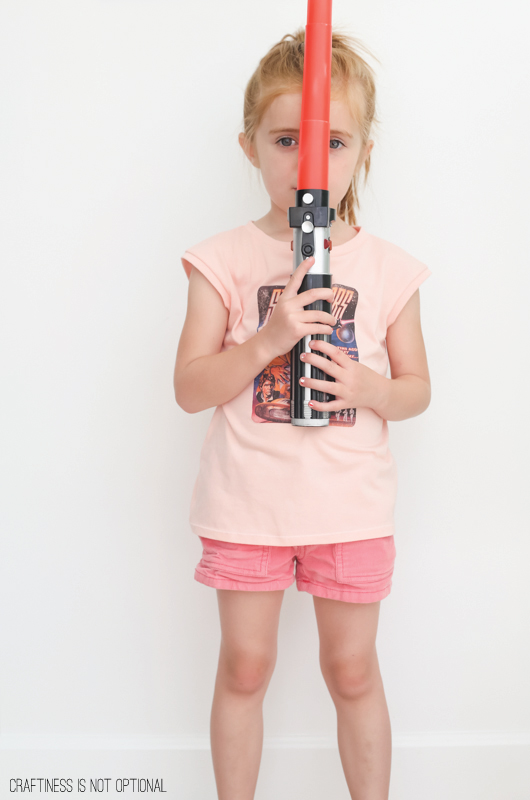 I found one of the movies vintage-looking posters online and cropped it til I liked it…then printed it out on TAP paper. (Transfer Artist Paper) (affiliate link)
This stuff is awesome! (what I made the Leia shirt with, too)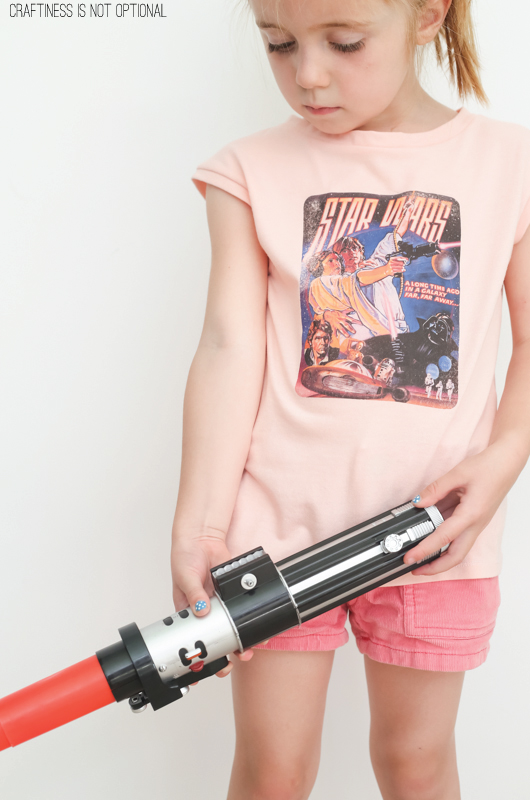 All you do is print (with an inkjet printer!) on the white side of a sheet of the TAP paper.
MAKE SURE that your image is printed as a mirror image!!!
otherwise the text will be backwards and Leia would have been shooting the wrong way! yikesabee
if I'm doing small iron ons I try to print them all at once so I don't waste the paper-for this one I just used one sheet.
then trim around the image as closely as possible.
the paper is transparent, so the color of the surface (fabric in my case) impacts the color of the image. My image was solid so no problems there.
Use a dry iron (no steam) high setting, and with your image positioned how you'd like, press firmly-I use a pressing cloth just in case.
the amount of time you have to press depends on the size and material you are adhering it to.
I usually peel a corner up (if it comes up easily it's done or close to it) and if it's still sticking, lay it back down and continue pressing.
it should come off cleanly when it's done.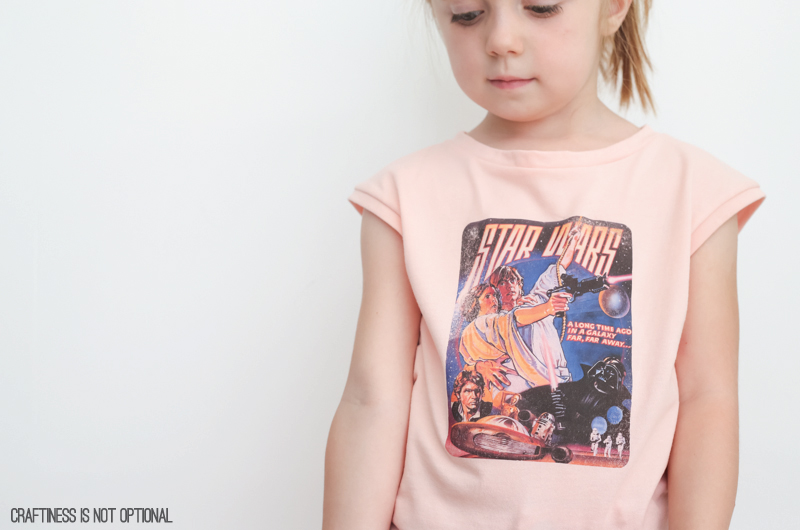 the reason I love this stuff is how professional it looks!
It doesn't crack or fade much and the possibilities are basically endless with what you can slap on a tee.
(or wood, plastic, paper, glass, metal….)