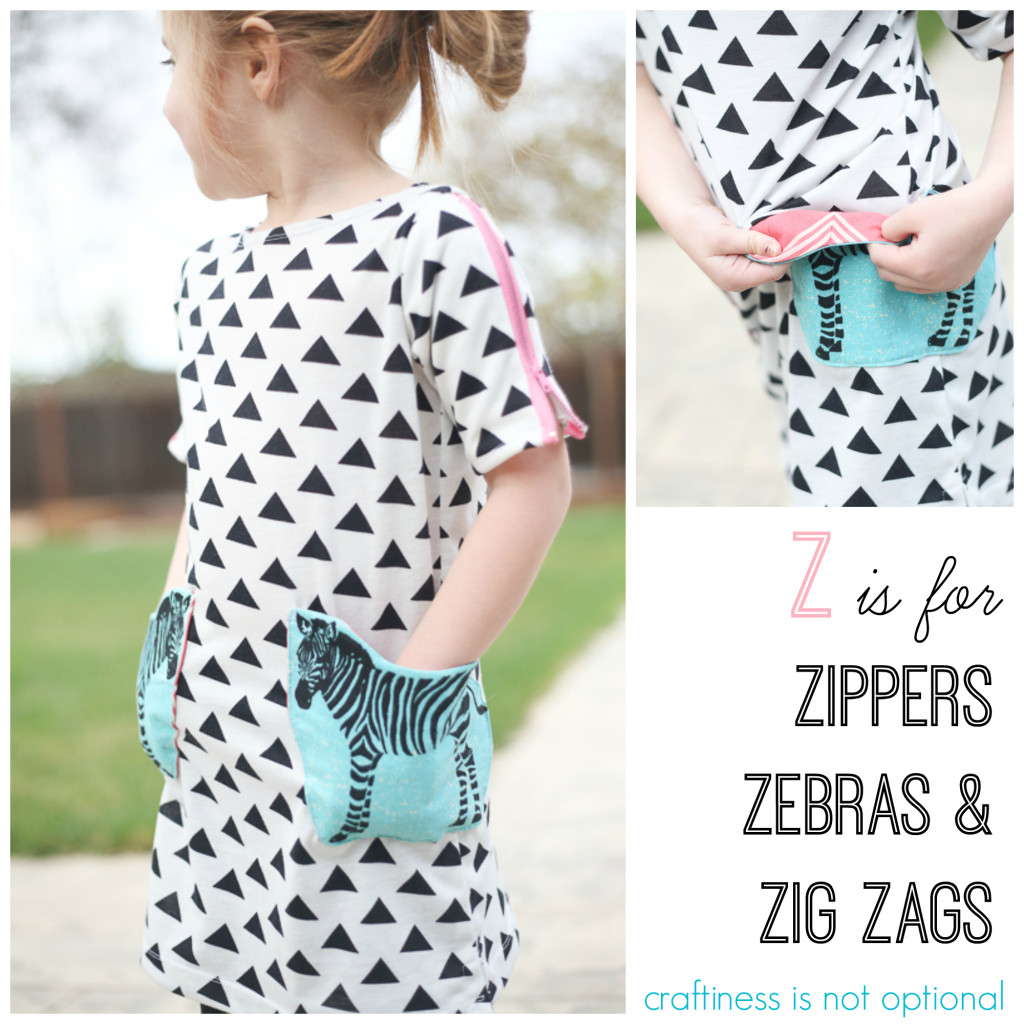 First off, I am SO psyched to be a part of Katy's Sew All 26 series! I love all her ideas for series, and I adore having a theme to work with. (read: Project Run and Play)
I immediately signed up for the letter Z when she first emailed me.
For two reasons-it was at the end, and I have been a bit of a procrastinator always lately.
Secondly-I had some amazing zebra fabric that was screaming to be sewn with. (I mean, it wasn't making zebra noises at me or anything….and I totally didn't make the sounds in my head….promise….)
Also, zippers start with a Z! Perfect. Add in some zig zags and we've got a Z trifecta. Let's dive in, shall we?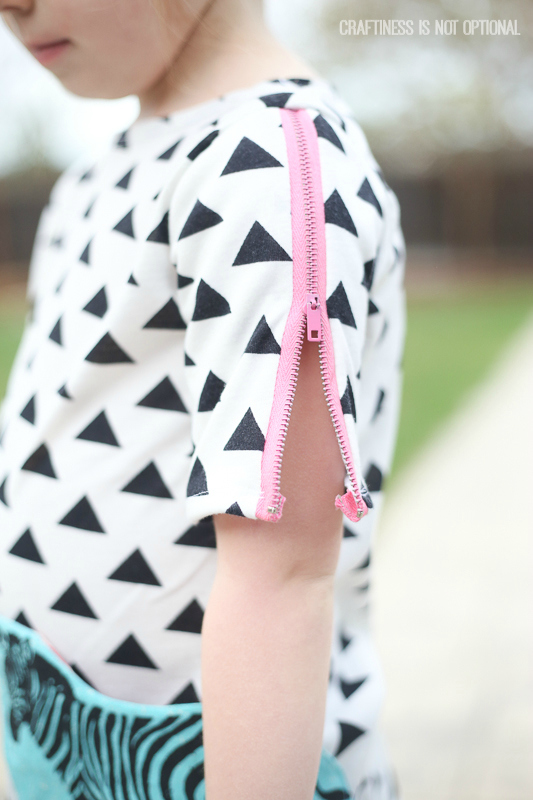 The zipper sleeves! I really love how these turned out! Just like they did in my mind, which doesn't always happen, so that was a plus. (tutorial on these coming soon!)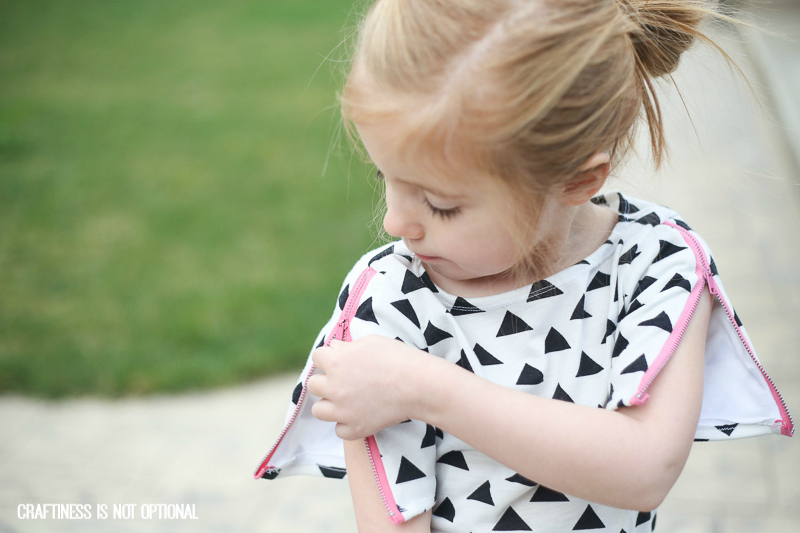 Sadie really liked playing with these! and wow I need to trim that lining.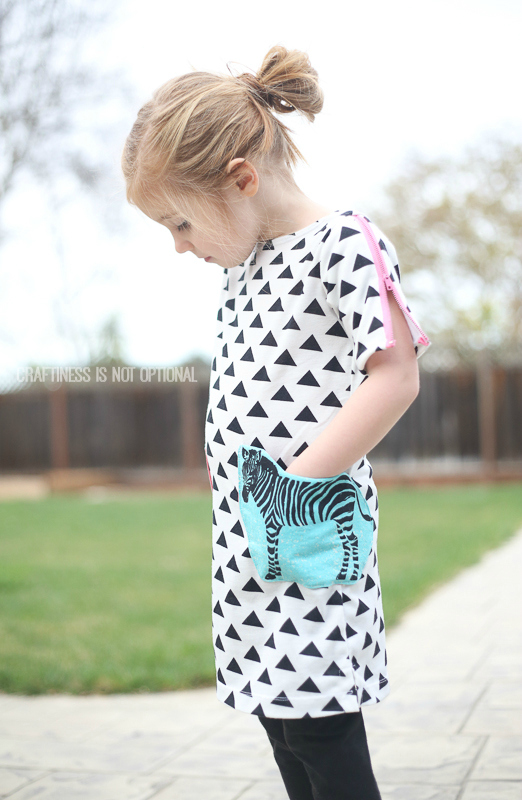 I think they look cute zipped halfway up.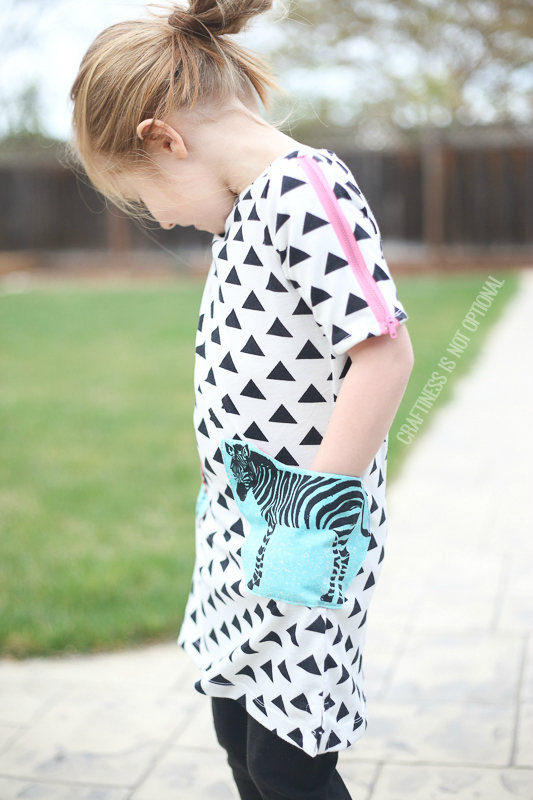 or all the way down!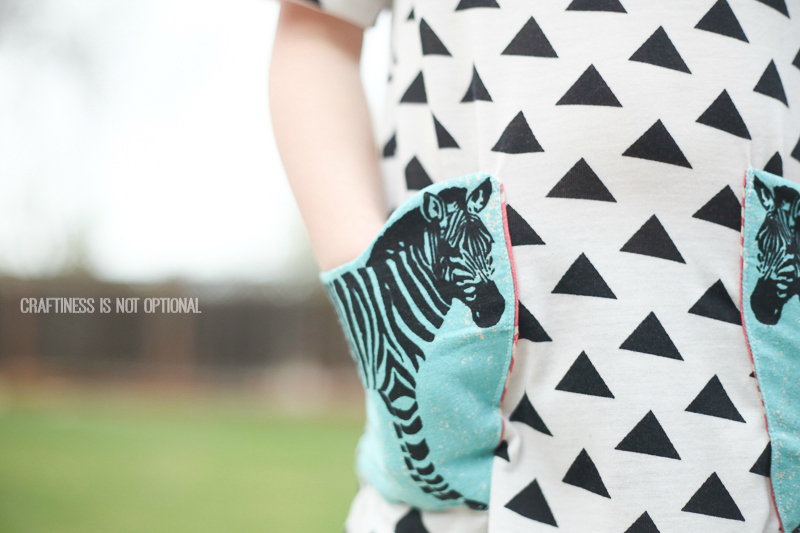 The zebra pockets! jeesh these slay me, they are the coolest thing I've ever made.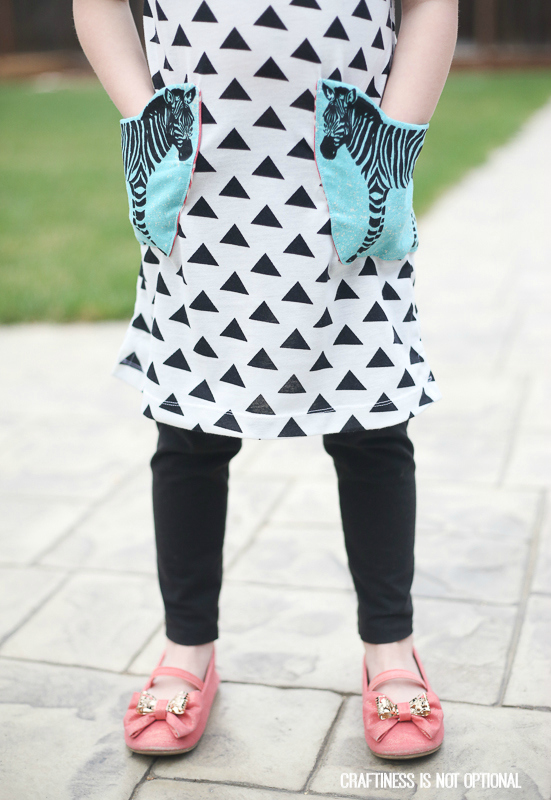 Seriously.
See I'm not very cool. My style is "cute" maybe, but not hip. These zebras are hip.
I'm a bit concerned how I'll ever sew again…nothing will ever be as cool as these pockets.
I should retire now.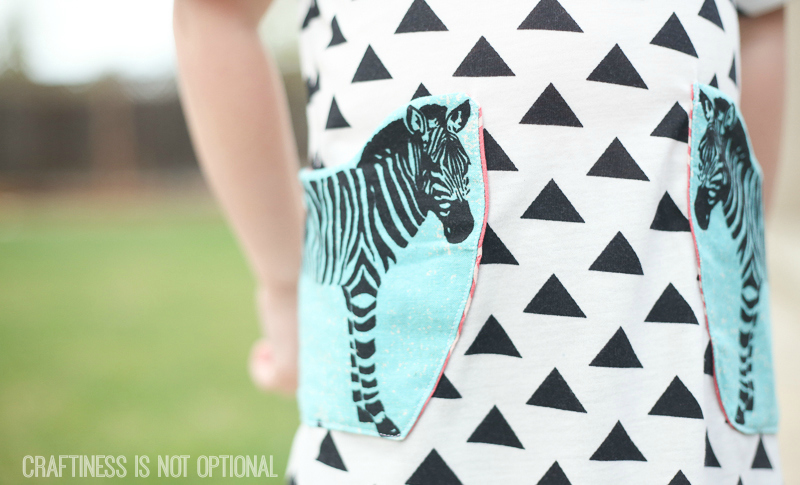 wondering where those zig zags were? Well…I got tricky! They're in the pocket lining! Also, I had to piece the fabric together with some striped fabric (from my local shop The Nimble Thimble! shout out!) because all my chevron fabric was gone. I guess I got sick of the trend and gave it all away/sold it. OOPS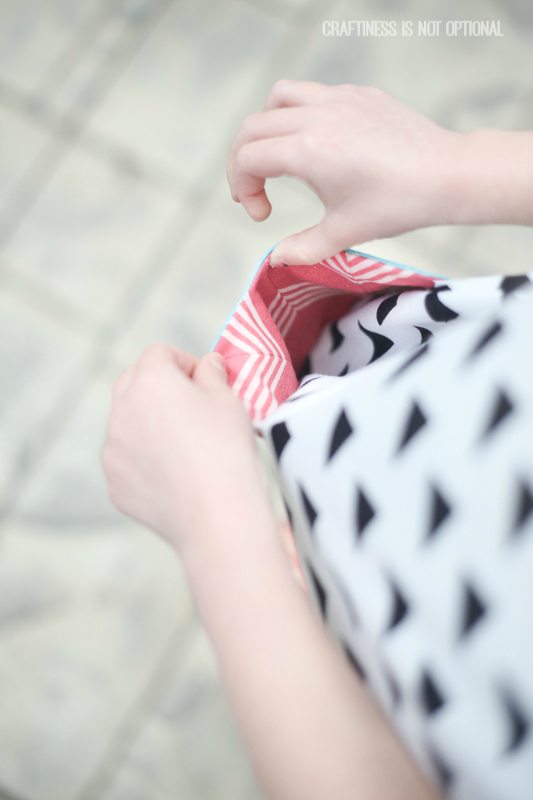 Let's talk about the dress pattern! (it's really more of a tunic length on Sadie)
(oh and fabric…knit is from Girl Charlee, the zebras are Echino <– similar fabric)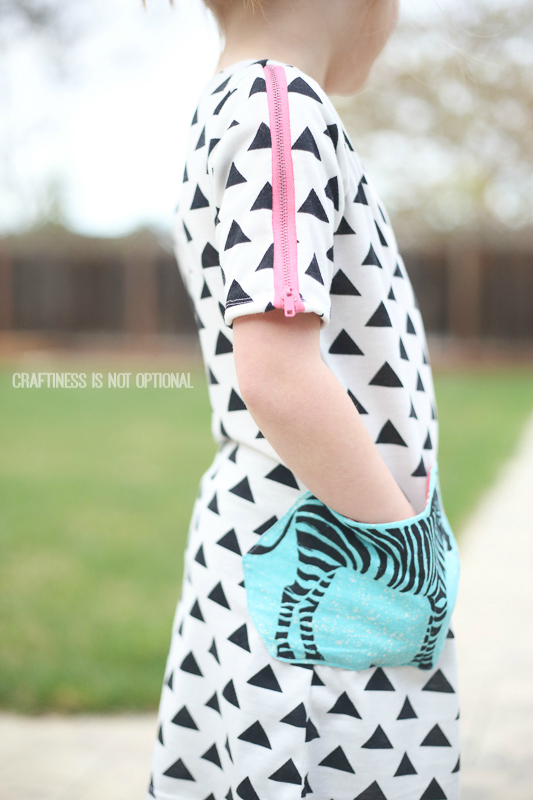 I used Anneliese's Bateau top pattern, with the A-line dress add on. I ADORE this pattern. (I've made it before)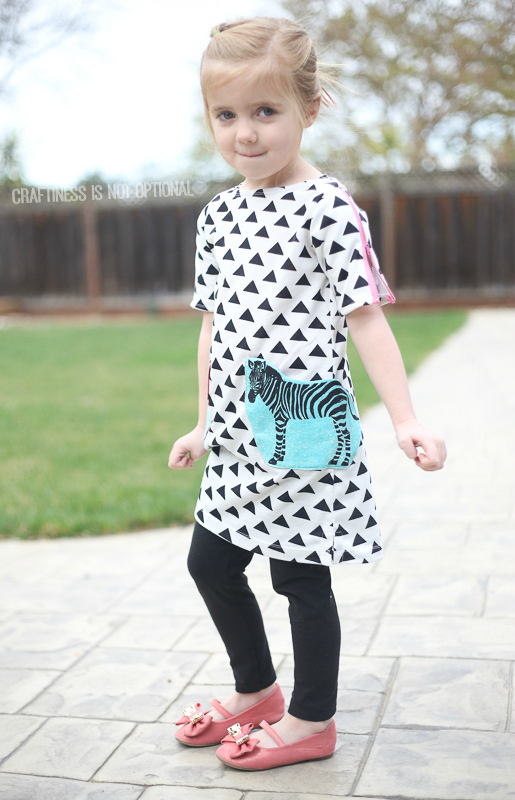 It's a perfect fit-next time I sew I'll move up a size…I did a 3T with 4T length which fits still, just not as a dress. My little string bean is having another growth spurt….up.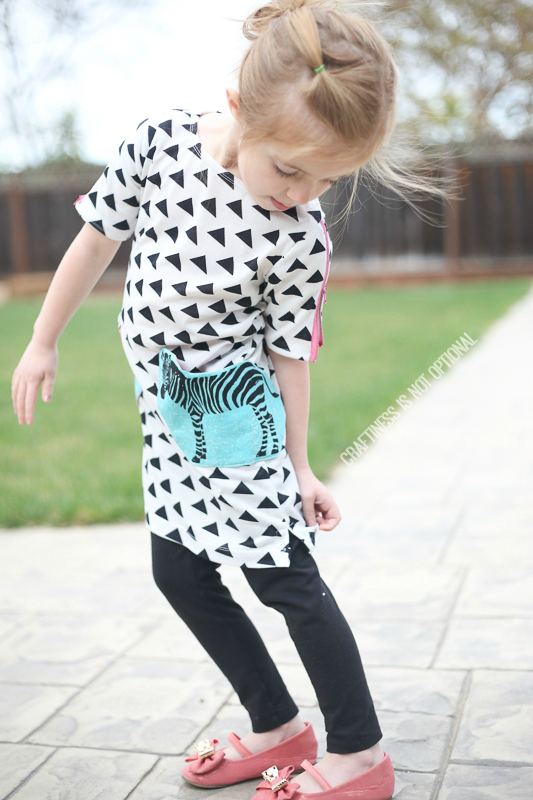 I especially love the little kick pleats she added in the side-perfect for active kiddos!
So…zid you enzoy my Z dress? Thanks for having me Katy!