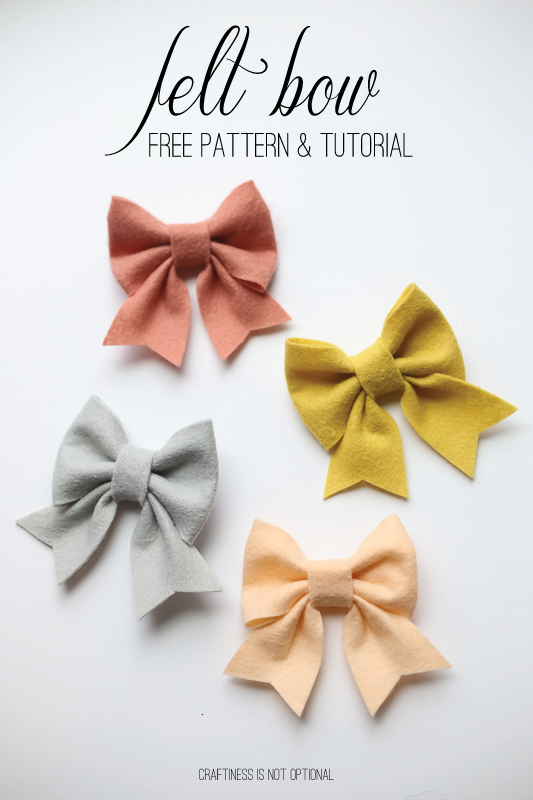 Well, you saw that little bow I made for Charlotte…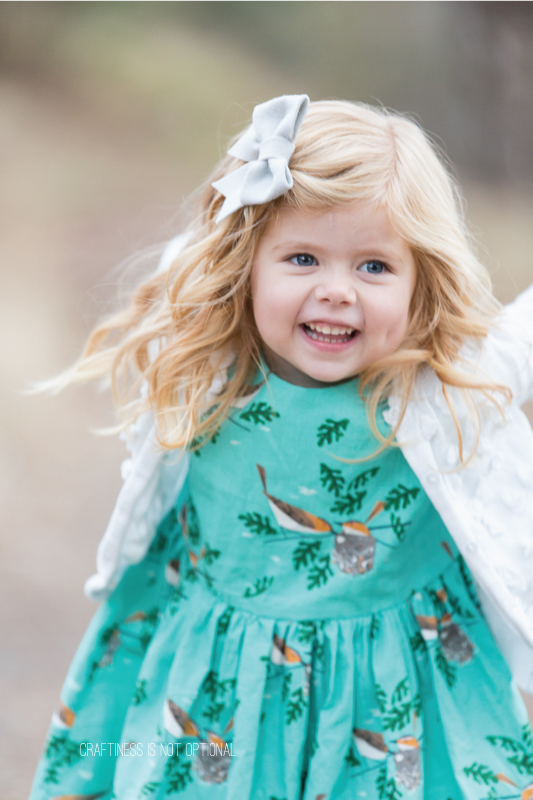 I whipped up a pattern for ya so you can make a bunch of your own!
They would be PERFECT stocking stuffers, just sayin'….
I did them assembly line style which worked great!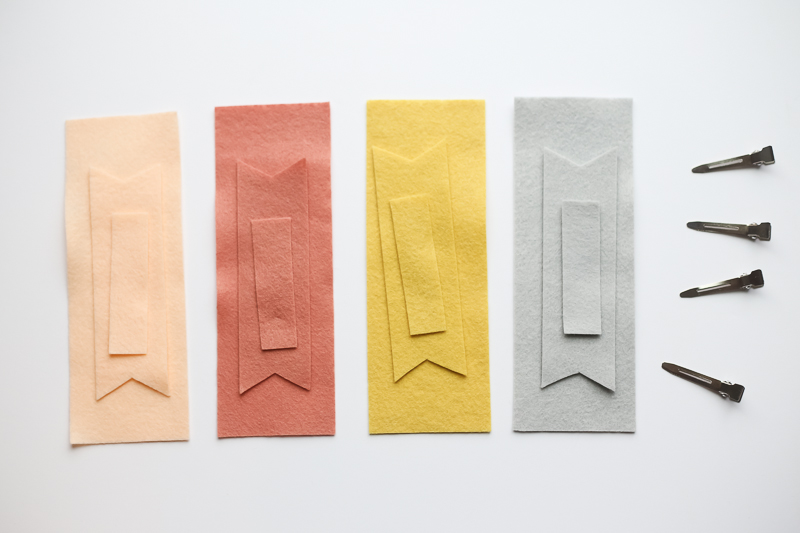 You'll need:
wool felt
alligator clips (affiliate link)
glue (I used hot glue)
First, cut out the three pieces from your felt.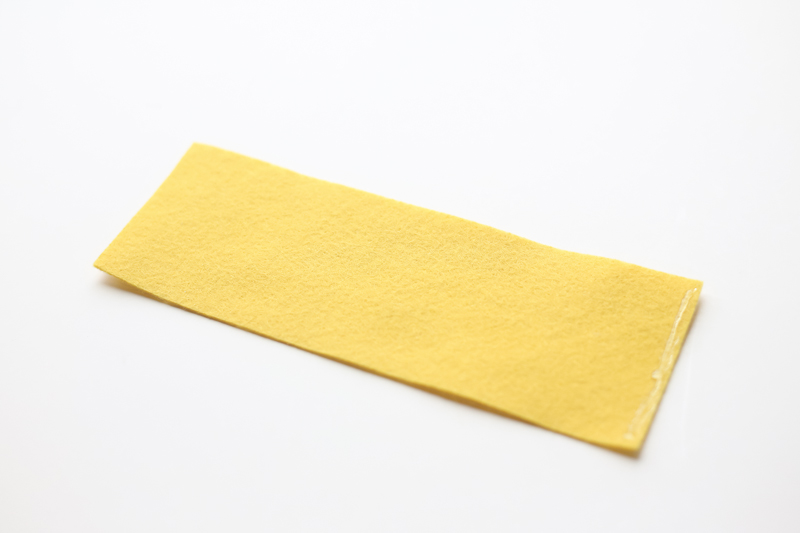 Squeeze a line of glue on one short end of the large bow piece.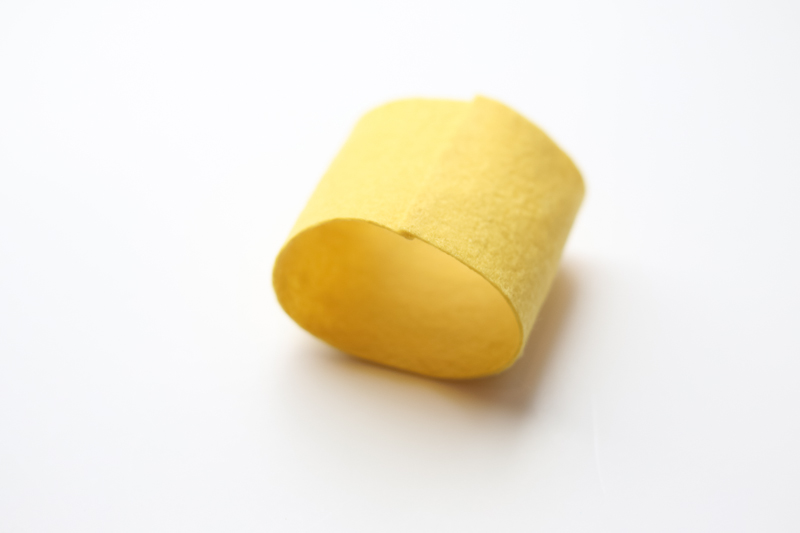 Then fold it over the other end like so, overlapping a little bit.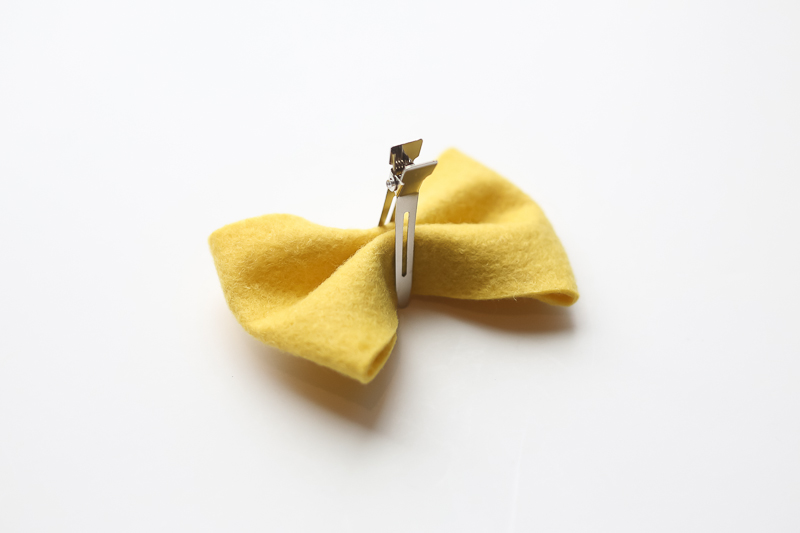 Then accordion fold the bow like so and pinch in the middle (I used the clip to hold it in place while I did the other part)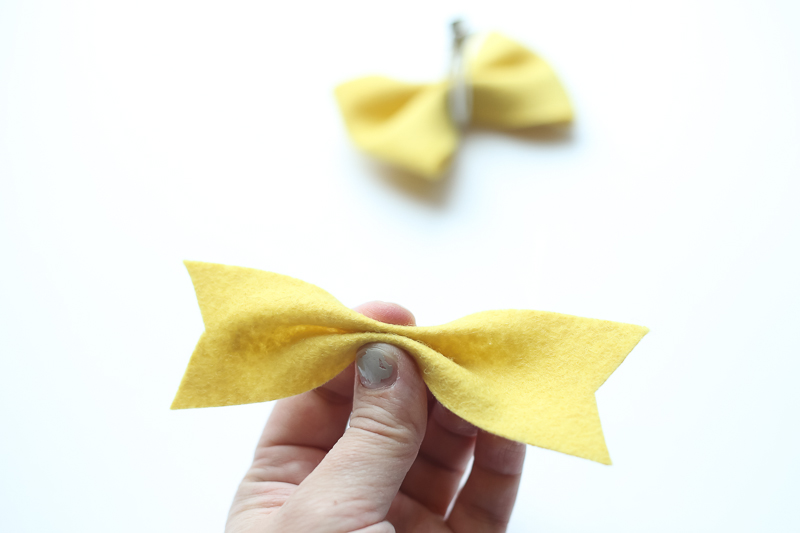 Then take the bow tail piece and accordion fold it as well, in the middle. Pinch also!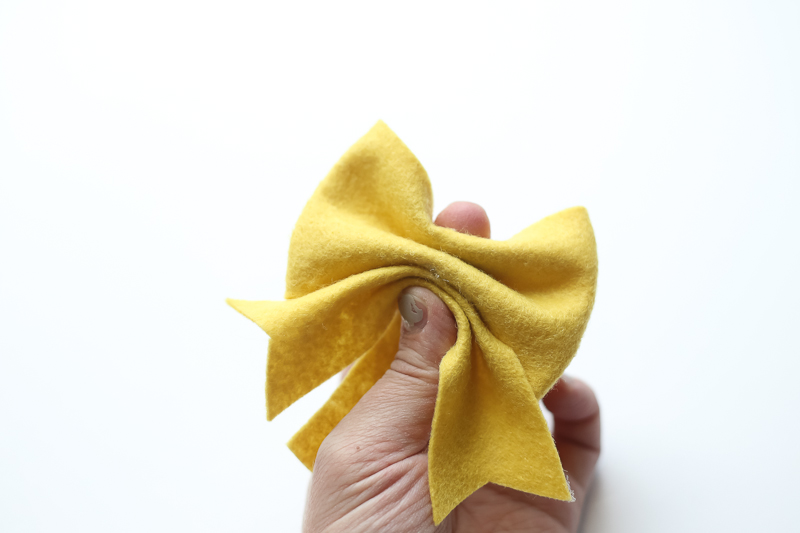 Layer the two pieces together, making sure they are even and matched up in the center.
Add a dab of glue in between these two pieces.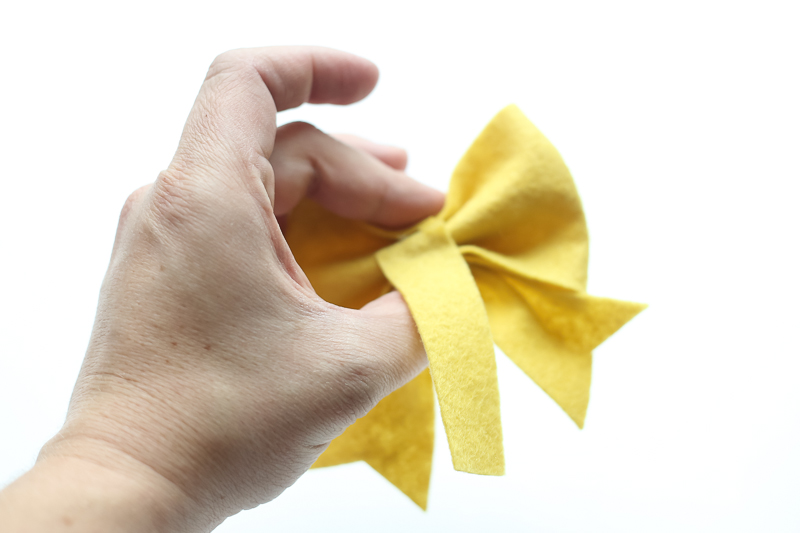 Take the bow center piece and glue to the back of the bow, then pull it down around the front, then around to the back again, then glue in place and add a clip underneath
(glue the ends of that into place as best you can)
tada!
repeat as desired.
I included a smaller size in the pattern as well that you can play around with! Have fun!