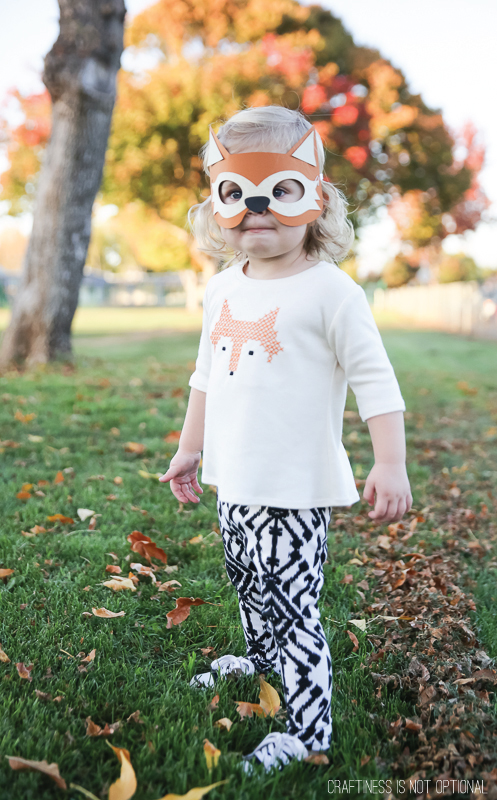 Well you saw her woodland party, now for the party outfit!
I had a flash of inspiration a few days before her party and created this cute fox cross stitch top!
I can't wait to make more-I think enlarging the stitches gives it a fresh and modern take!
PLUS, larger stitches=less stitches….
I only wish I'd made her a size 2T.
She's a growing girl and this one won't fit for very long…my bad!
Read on for the FREE pattern and tutorial!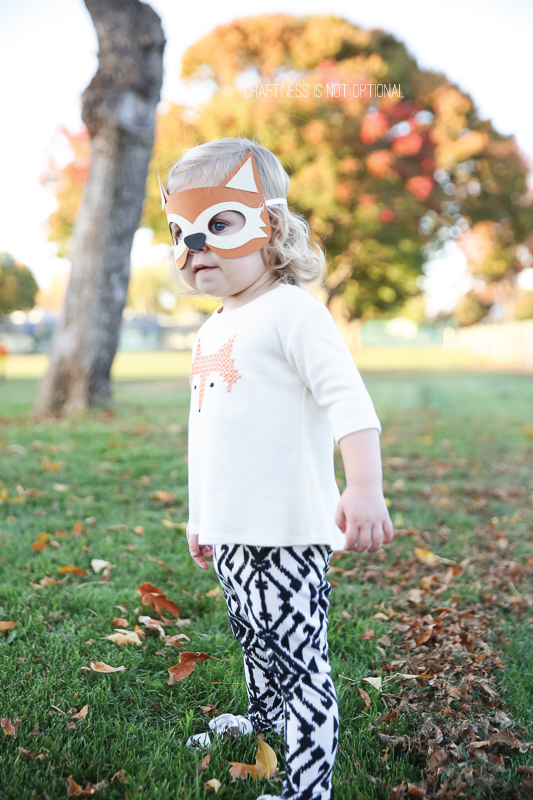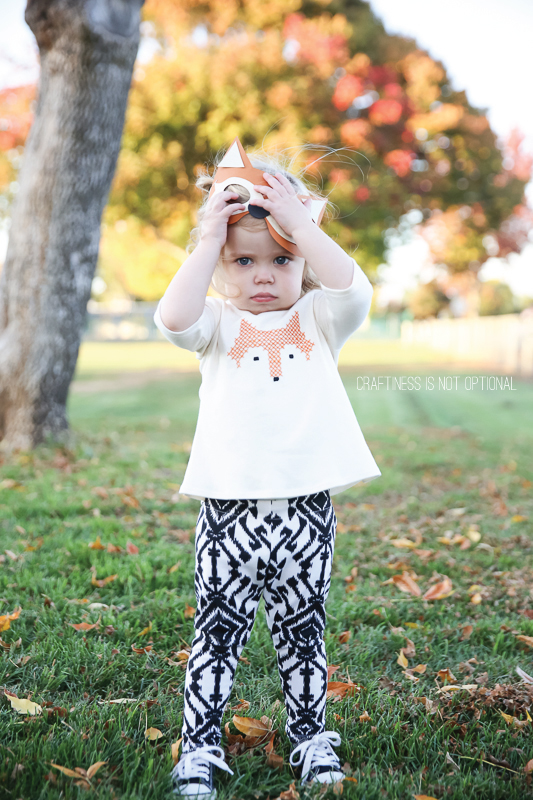 this picture just slays me. Her face!!!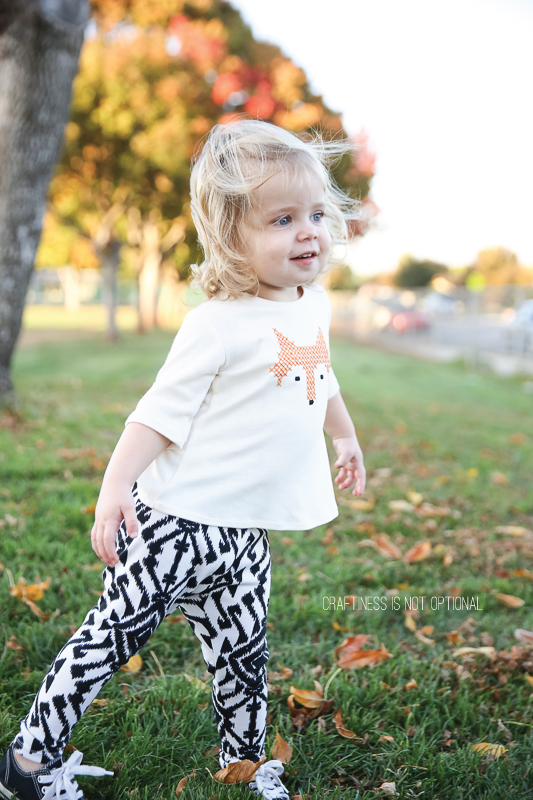 So I chose the Nessie top as my canvas-it's seriously my favorite pattern of mine, not to toot my own horn, just stating a fact! 😉
I sewed it from some cream jersey, and the leggings are my fave legging pattern-Go To Leggings!
both fabrics from Girl Charlee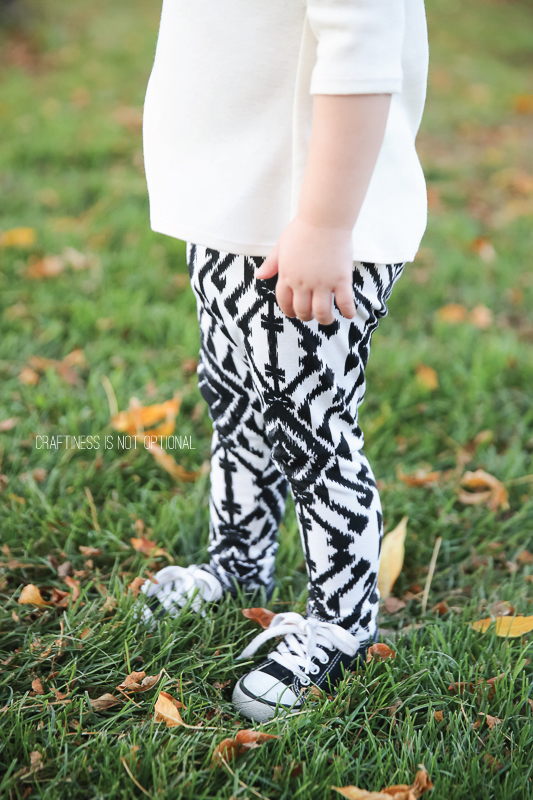 thrifted Chucks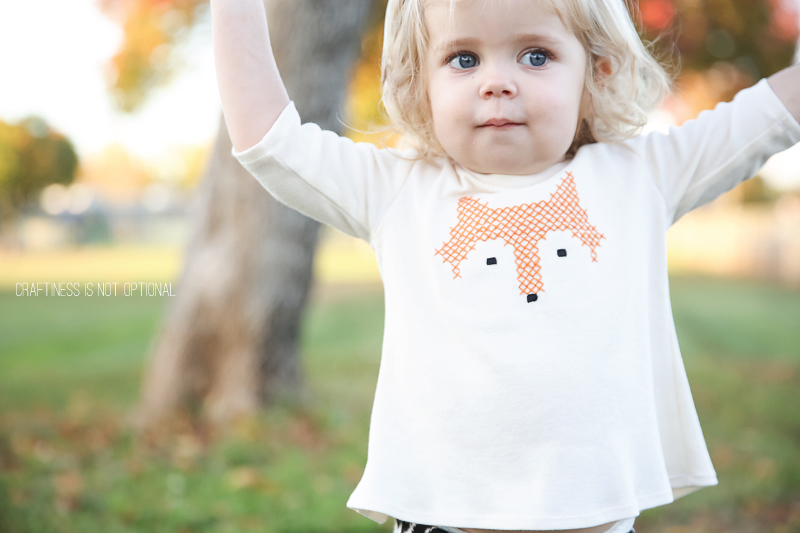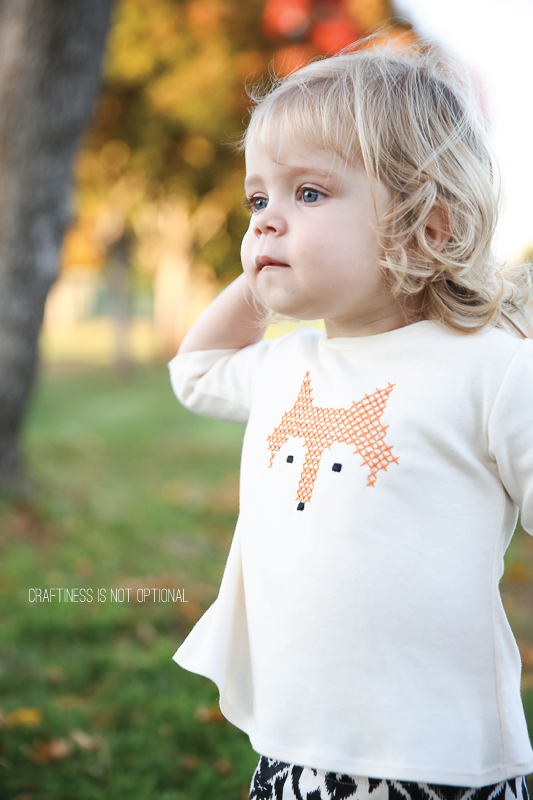 Ok finally! you got through all the pics.
Sorry, I think my kids are cute so I take too many pics of them.
Be grateful I edited some out! ha!
Alright! So, download the FREE pattern here!
Then print at 100% for a roughly 5.5″x4.5″ fox…you can enlarge or shrink as needed of course!
Then follow the instructions below!