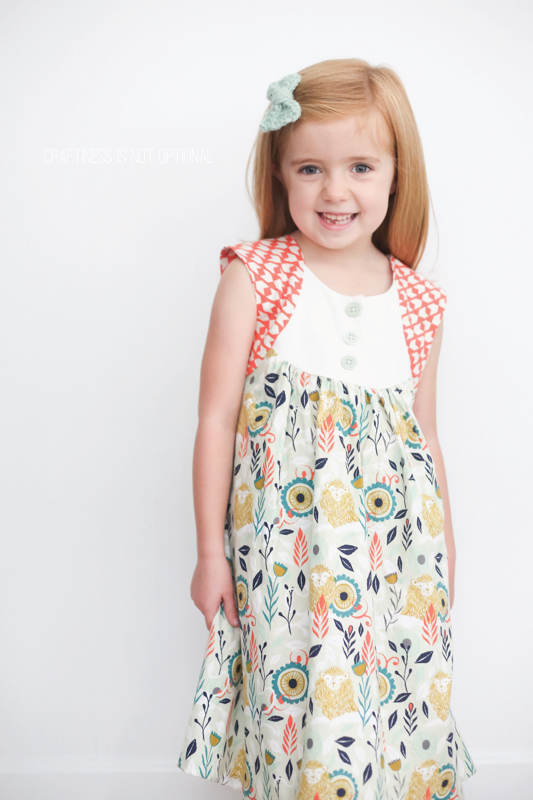 I (like most of blogland) am in love with the new Cotton and Steel fabric.
I had to get my hands on some-and then of course it was burning a hole in my shelf…I don't even think it made it on my shelf, actually….
I also had a copy of the Fawn Lily dress pattern calling to me…
fate.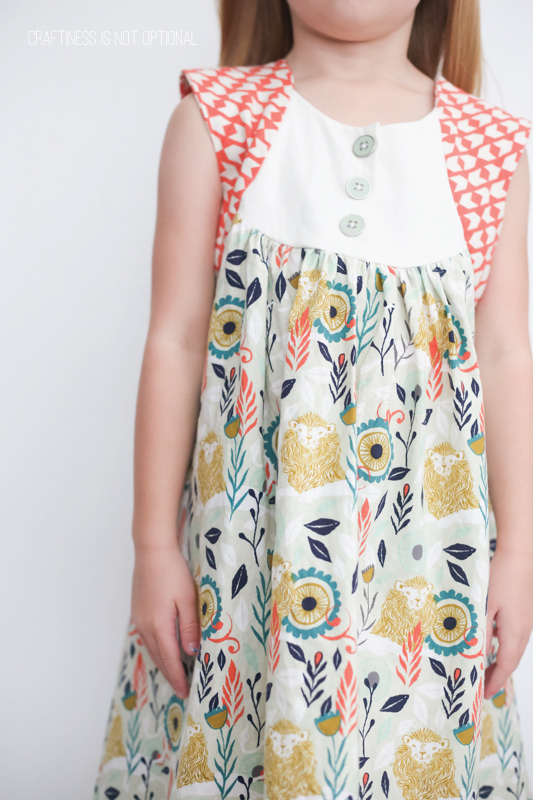 I think fate worked out just dandy!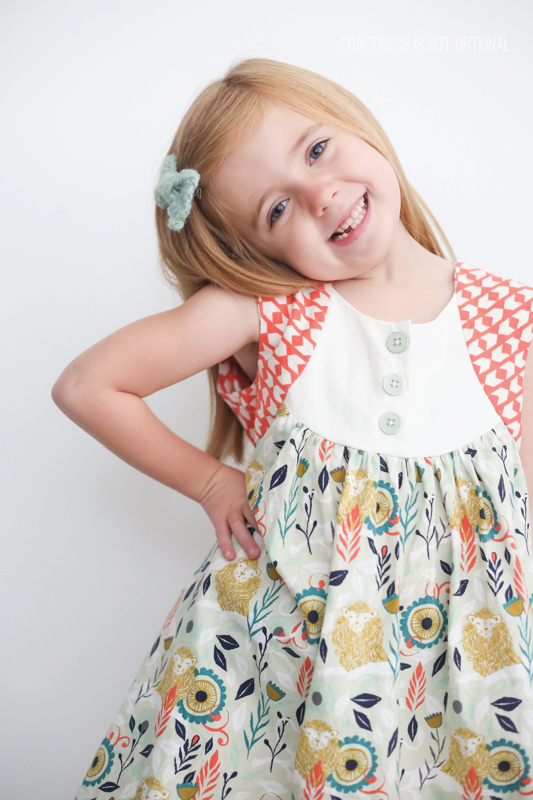 this little miss LOVES her new dress-I made a size 5, which fits loosely in the bodice, but she is tiny…it'll last her awhile.
Love that the skirt length was longer, I prefer that for my girls dresses.
I gotta say though, I had a rough time with the cap sleeves.
I was pulling the dress through the sleeve- and since the fabric is cut on the bias, it ripped! GORSH.
cut another one, sewed it together, yes. smooth.
the next sleeve I had issues with the spacing on the bodice matching up, but after A LOOT of seam ripping, it finally came together.
It was mostly me being an idiot, the pattern is great!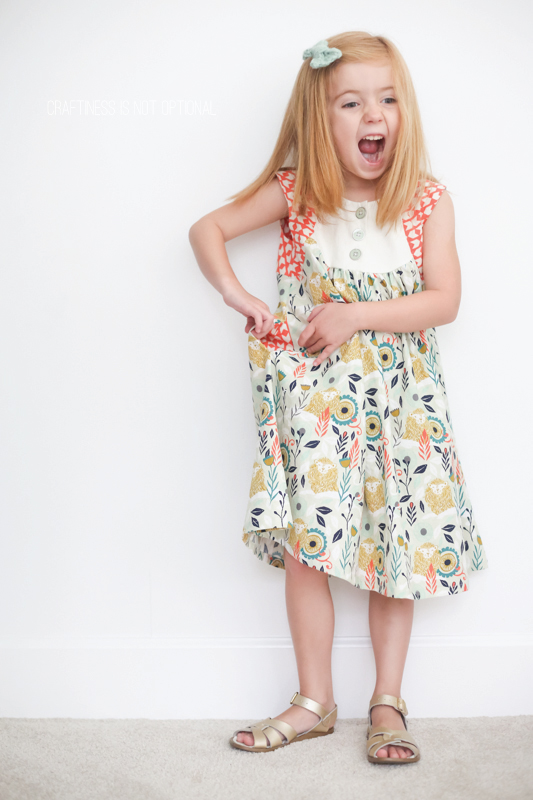 can you tell she loved her in seam pockets!? haha! so glad I caught this face!
Gold (!) Saltwaters found here (affiliate link)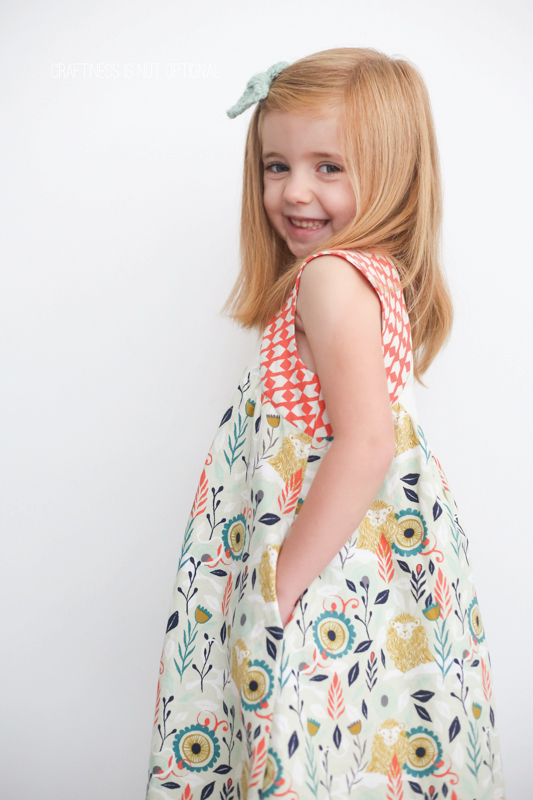 She was allll smiles after finding them.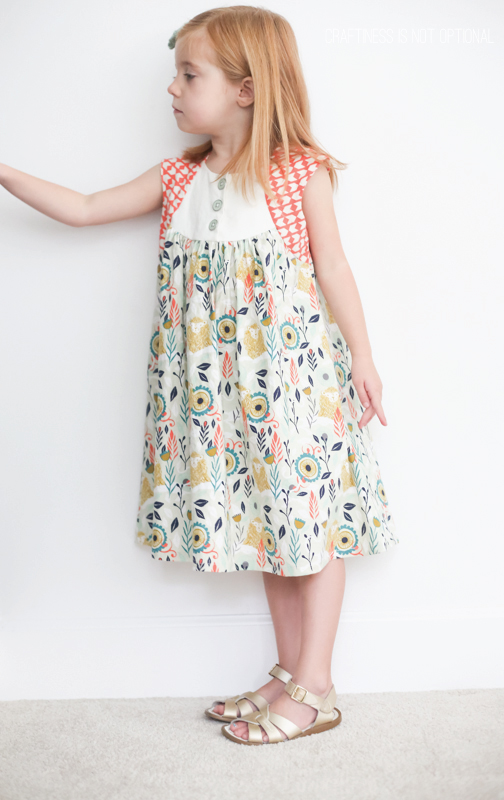 main fabric || sleeve fabric || buttons from Target scrapbooking section || crocheted bow made with my tutorial