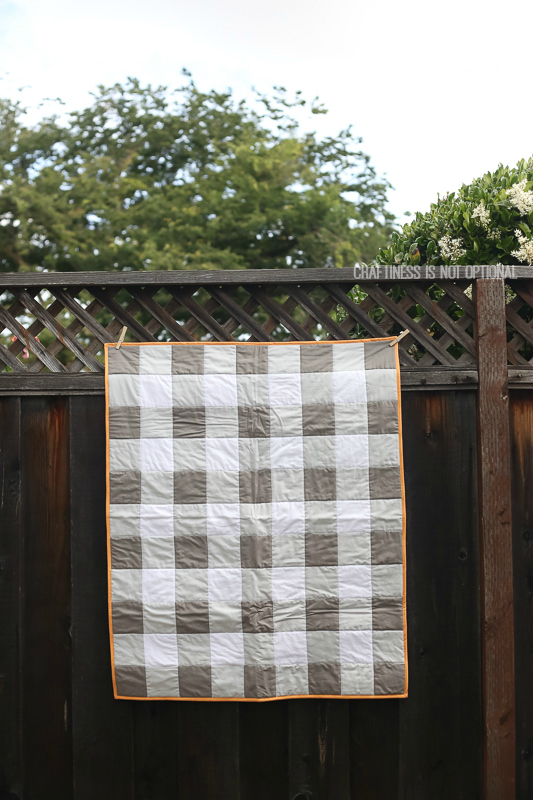 It's been awhile since I threw my sister her shower, but I lost these pics and just recently located them hidden in some random folder.
Ha! So here you go-here's the stuff I made for my seester's baby! (well, really her.)
(and squeee I am visiting her and baby Benson right now!)
The colors she chose for the nursery were orange, grey, and navy.
I had pinned this quilt awhile ago and straight up copied it, I loved it so much.
Super simple patchwork squares, in a gingham pattern.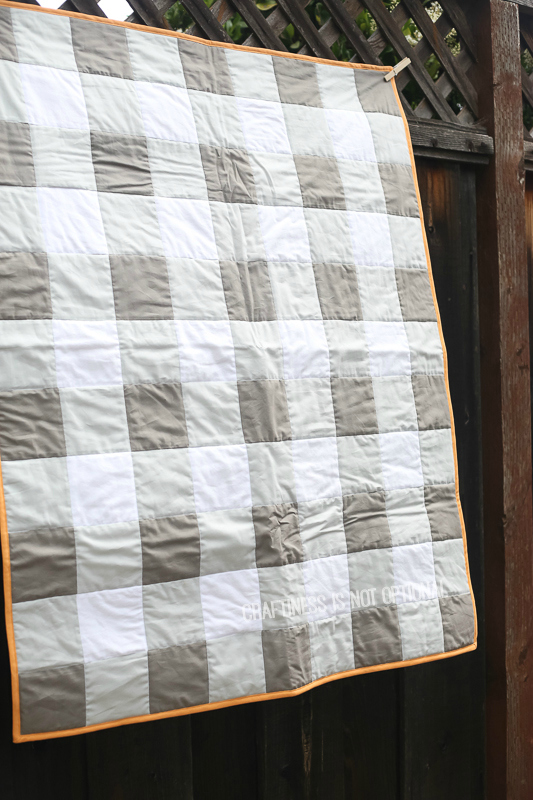 The fabrics for the front are all from The Ribbon Retreat Bella Solids-the binding is Amelia Apricot, and the squares are Porcelain, Slate, and Zen Grey.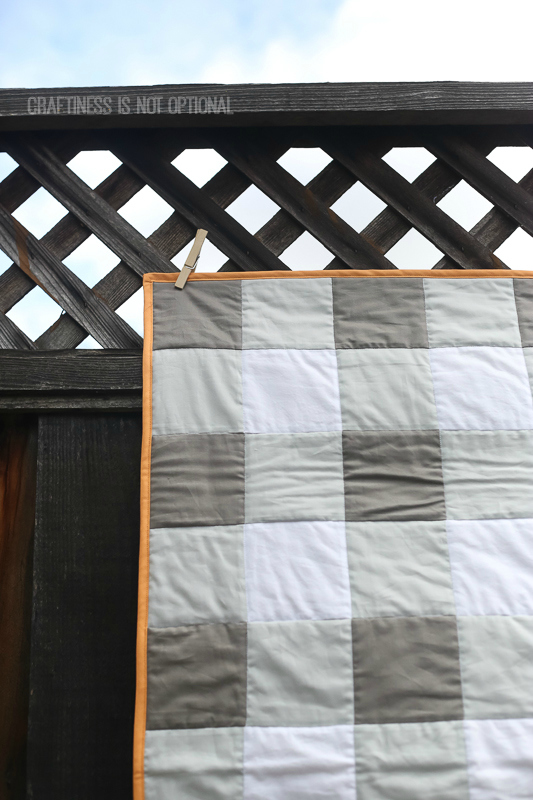 you can see the backing a little in the next pic-I took really shoddy pics of this quilt-sorry!
the backing is from my local quilt shop, The Nimble Thimble, and it's a grey crosshatch by Robert Kaufman.
I walked into the shop thinking "wow it'd really be great if they had a light grey crosshatch fabric" and no joke, a bolt of this was sitting 4 steps from the door, calling to me!
It was fabric karma!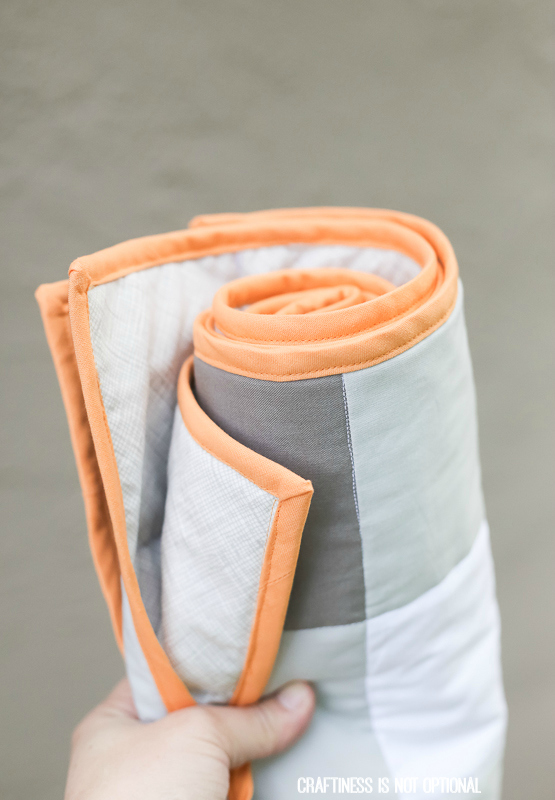 try to ignore my wonky stitching in the ditch.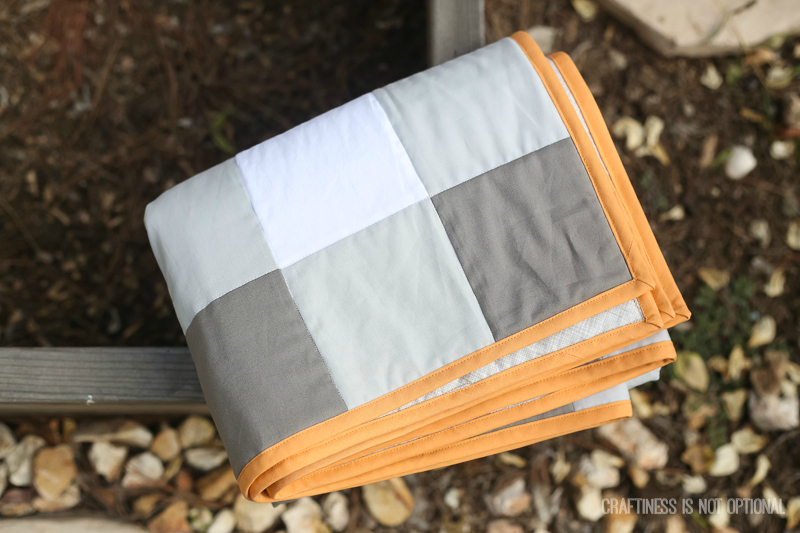 better here…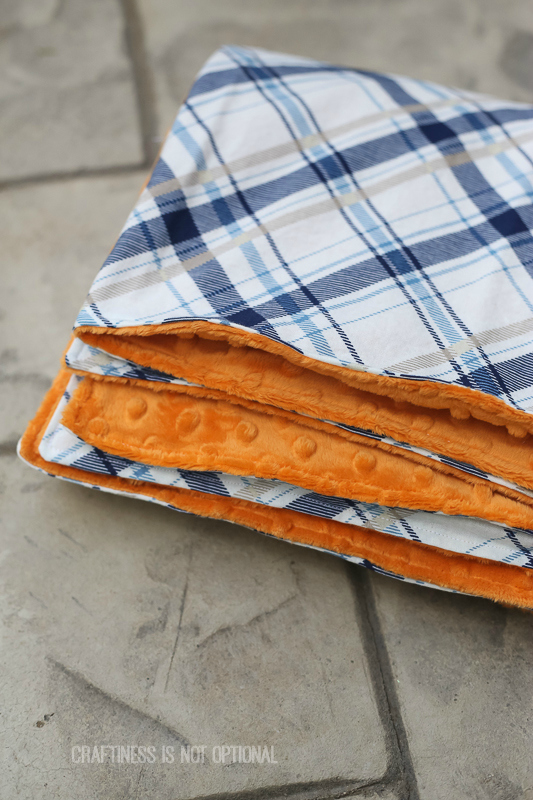 I also made a quick blanket for her using my pretty easy blanket tutorial.
I found out later that minky blankets are highly prized in her husbands family, so I'll just high five myself right now.
*awkward*
the plaid is also from the Ribbon Retreat, but not available anymore it looks like…from the Vintage Verona line.
the orange minky is from this shop-the owner was sweet enough to let me know that the orange was a nice deep orange, not a TRAFFIC CONE IN YOUR FACE orange.
She was right loL! it is a nice pumpkin orange!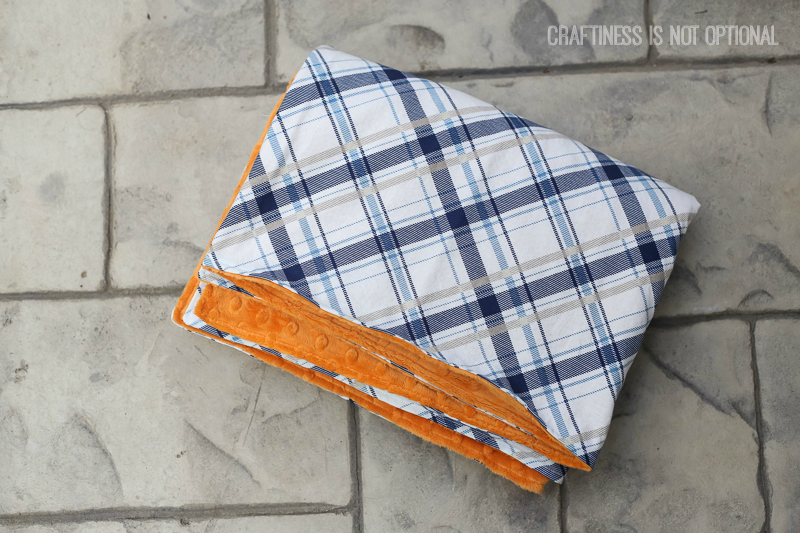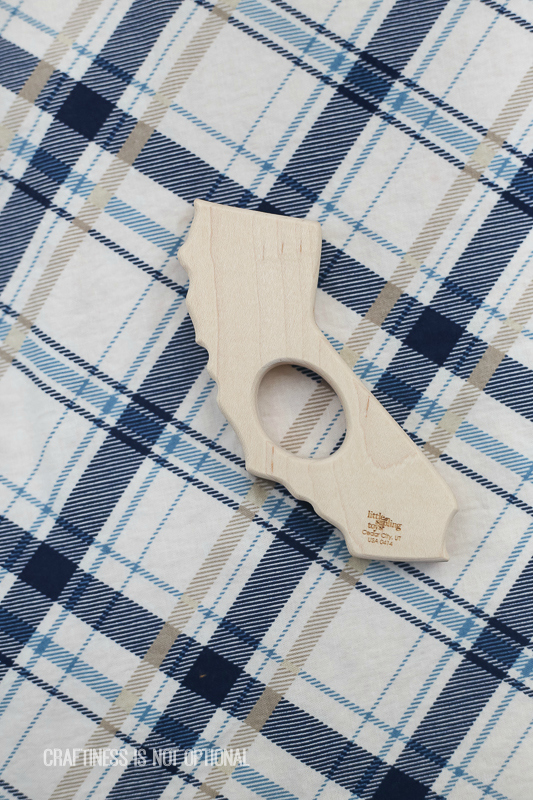 and to make sure this kid doesn't forget where his roots are, a California state teether.
REPRESENT.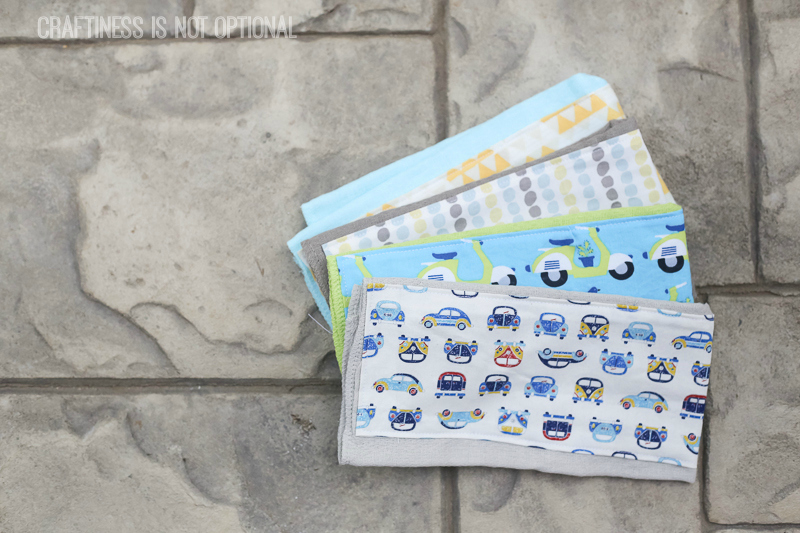 I whipped up some quick burp cloths-using fabric from fabricworm.com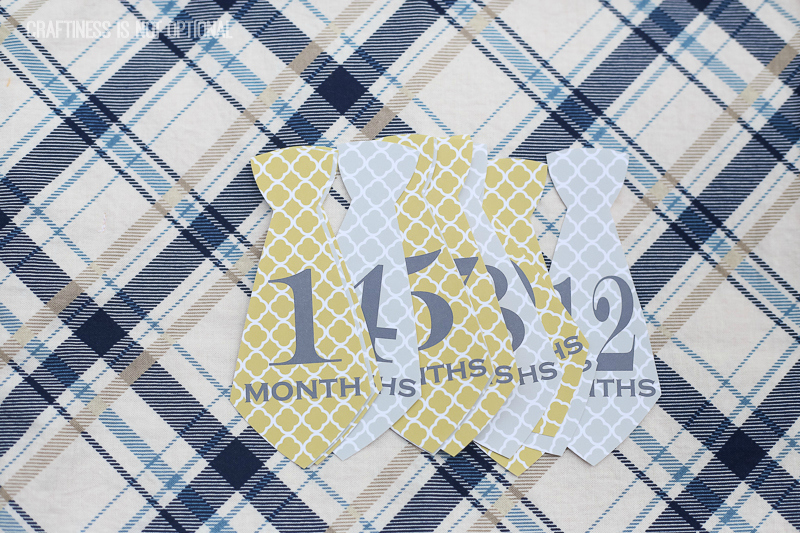 and these cute monthly picture stickers are c/o this shop!
Aren't they SO fun!?
I really want a boy now.
Leave a comment (tell me your favorite set from her shop!) on this post for a chance to enter to win a set of these cute stickers (your choice!)
There will be two winners, yay!
I'll pick a winner in a week. Good luck!