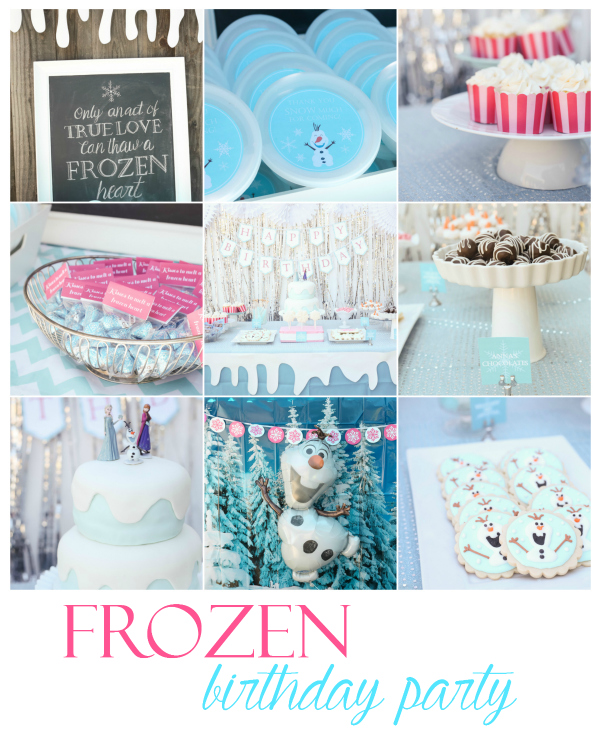 Sadie has preeetty much had her 6th birthday party theme picked out since we saw the movie Frozen last December.
You may have heard of it…lil Disney hit? popular with kids? totally sing-able songs?
ha ha ha.
It was a super fun party to plan-but I am glad to have my summer parties out of the way!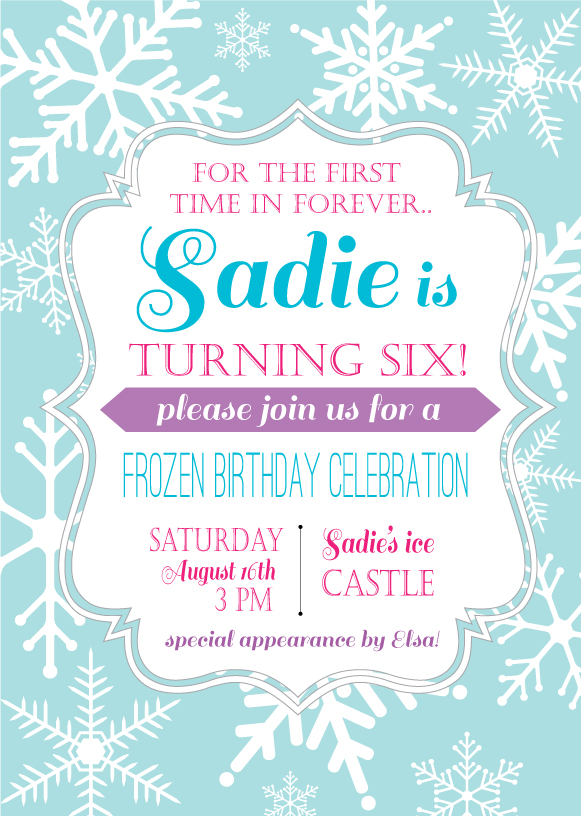 Her invite! Designed it myself-I love the wording at the beginning of the invite, and Sadie kept singing it!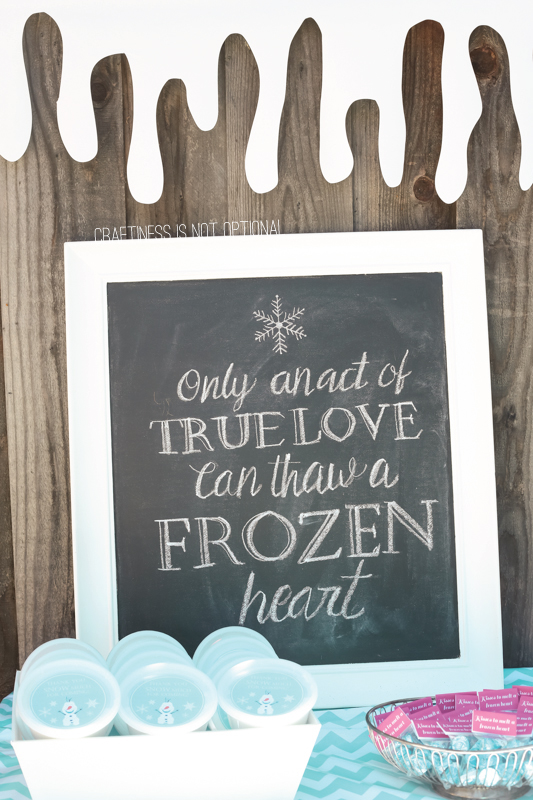 A cute Frozen quote on my chalkboard!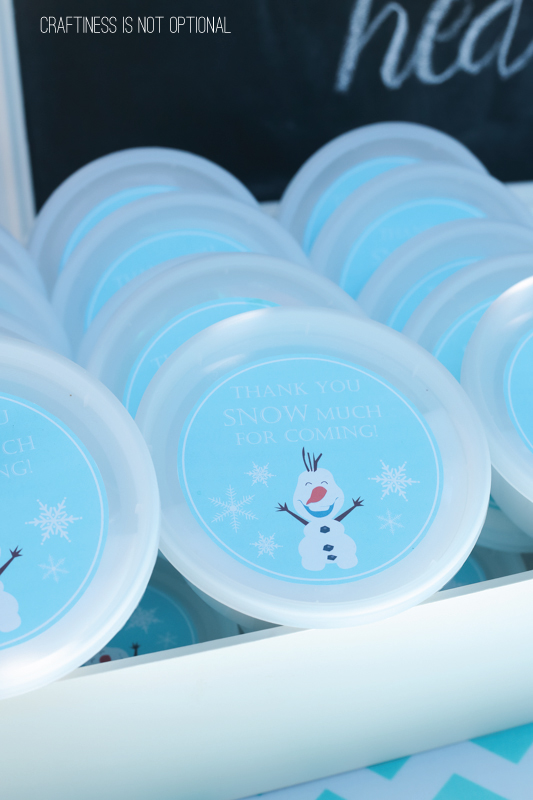 For favors I made some Snow Gak-idea and recipe via Girl Inspired!
Thank you SNOW much for coming…hahaha…ima such a nerd.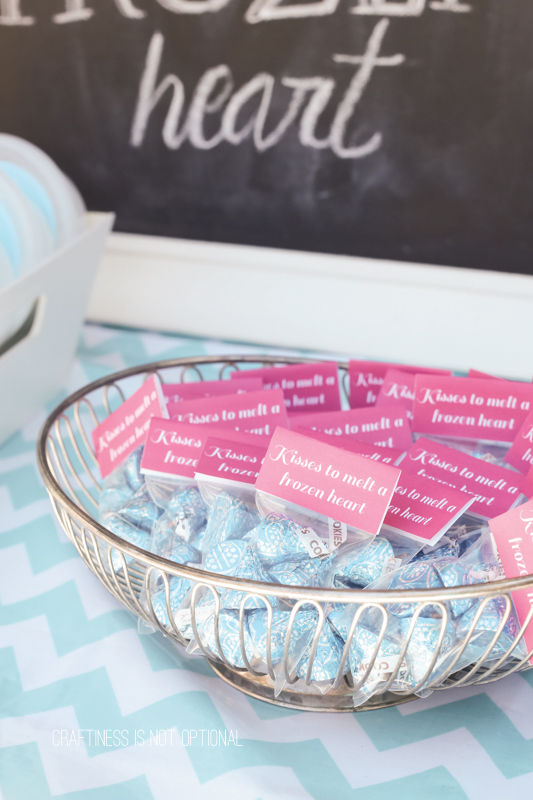 Also some cute blue chocolate kisses in bags with a little label "Kisses to melt a frozen heart".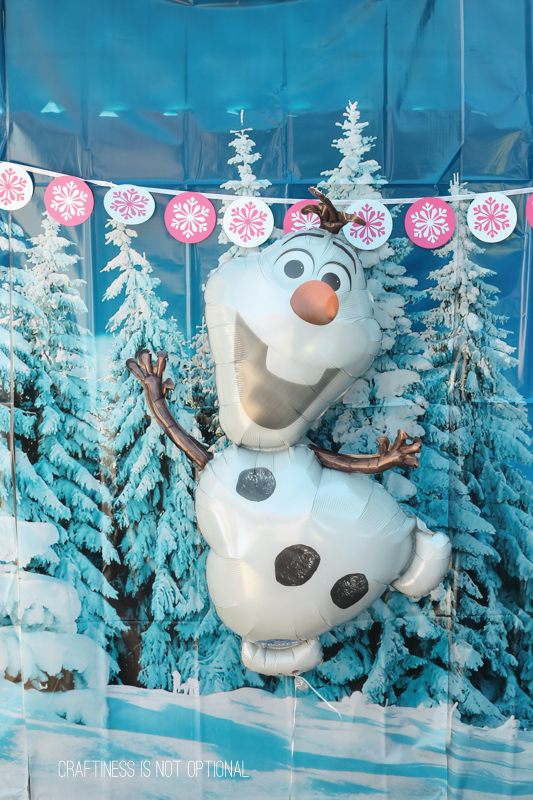 I hung up this wintery background, blew up a fun Olaf balloon-and made a snowflake banner with my new Silhouette Cameo!
Charlotte and I spent an afternoon working on it-she LOVED pressing the unload button when it was done and helping me pull the pieces off the mat!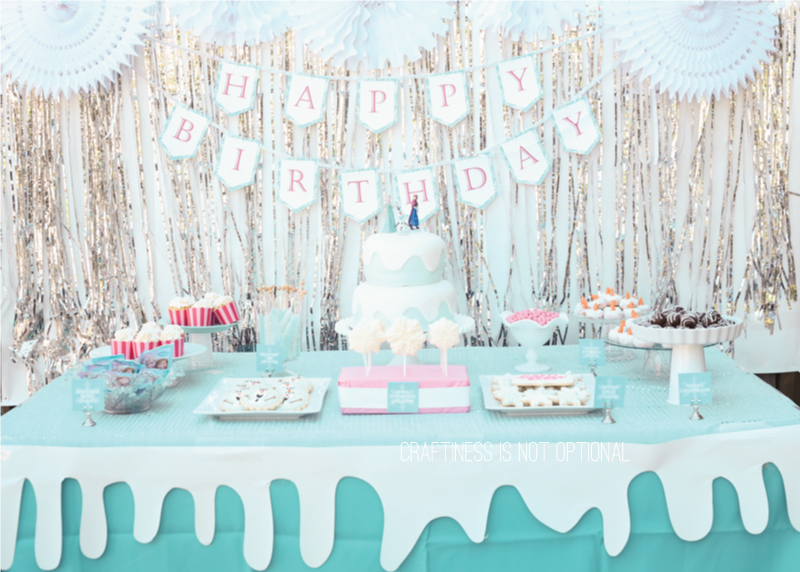 I did a dessert table, since it was mid afternoon we kept it simple…ish.
I realize I am crazy, but this is simple for me. ha!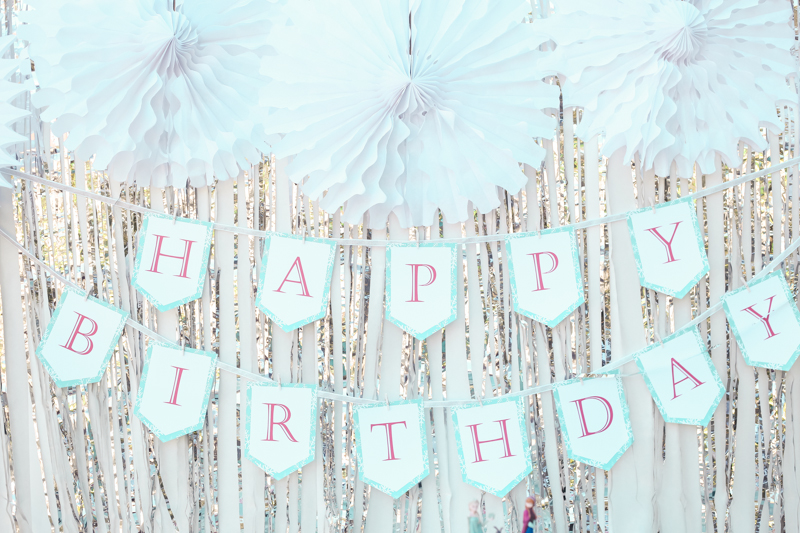 the backdrop I made by layering some tinsel over butcher paper-then a few snowflakes near the top and a little happy birthday banner I made in Illustrator.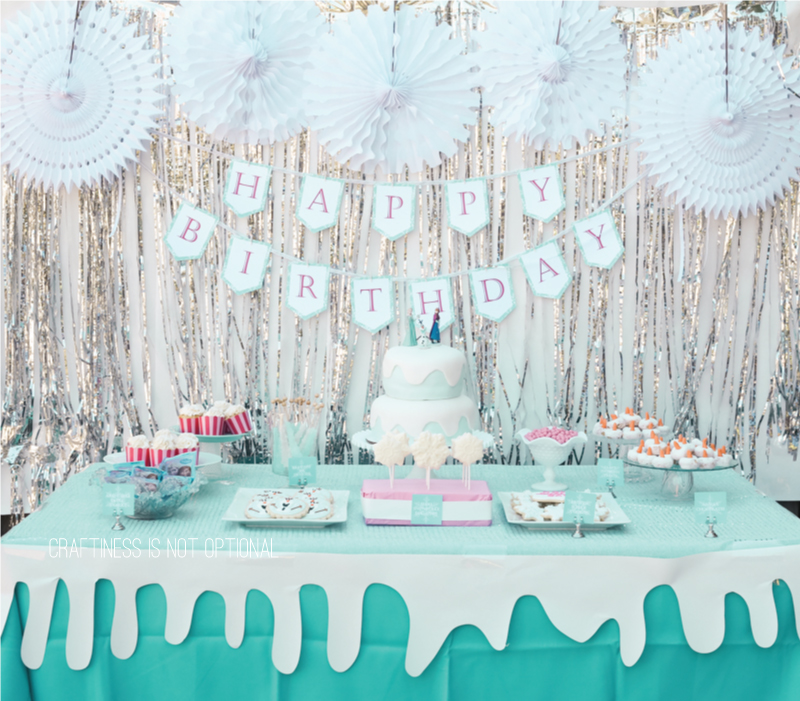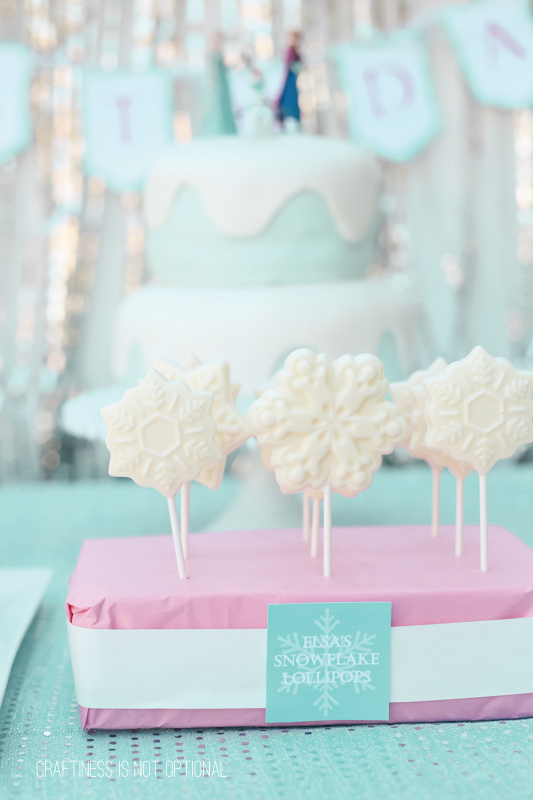 Gotta have some snowflake lollipops!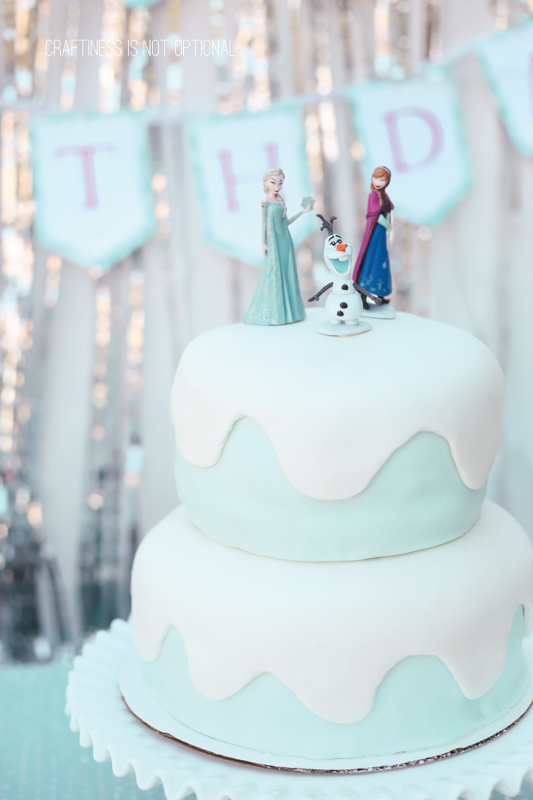 the cake was quite simple, and based on this one-love the simplicity and the cute snowcaps!
I used marshmallow fondant, which I LOVE-it's super quick to make, and rolls out really nicely.
I still need practice but it's fun to use it again-haven't done it for awhile!
See my other fondant cakes here, here (my favorite cake I've ever made!), here, here (first time using it!), and partial fondant here.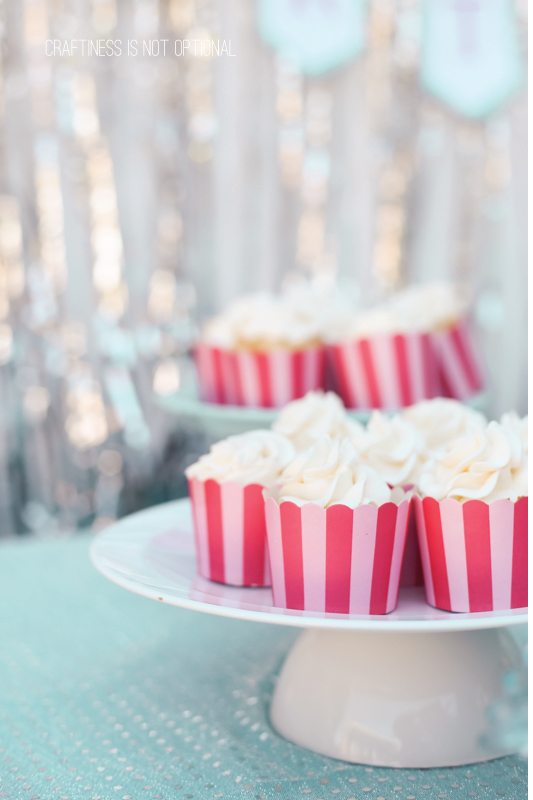 cute striped cupcake cups! (affiliate link) I thought they tied in the deeper pinks well!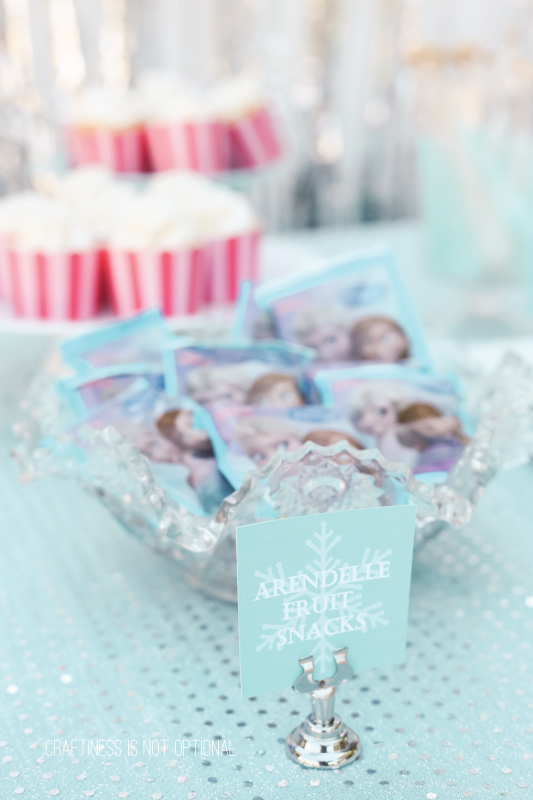 Elsa & Anna fruit snacks, but of course!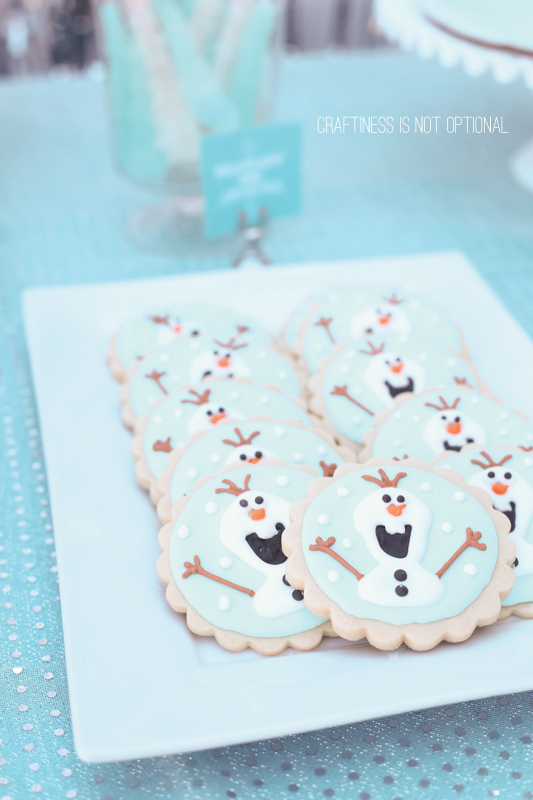 These Olaf cookies (pinspiration here) went SO fast!
Like literally I turned around and they were snatched up!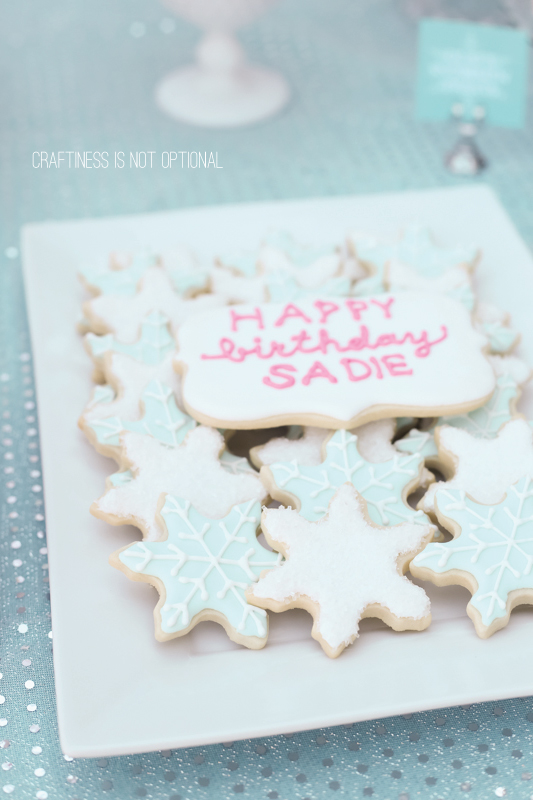 good thing there were some snowflake cookies, too!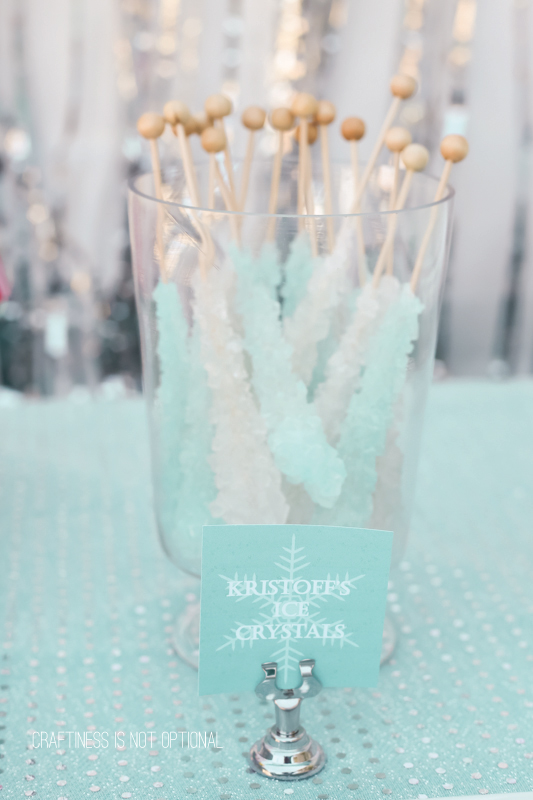 Rock candy "Ice Crystals" because…ice crystals. too perfect.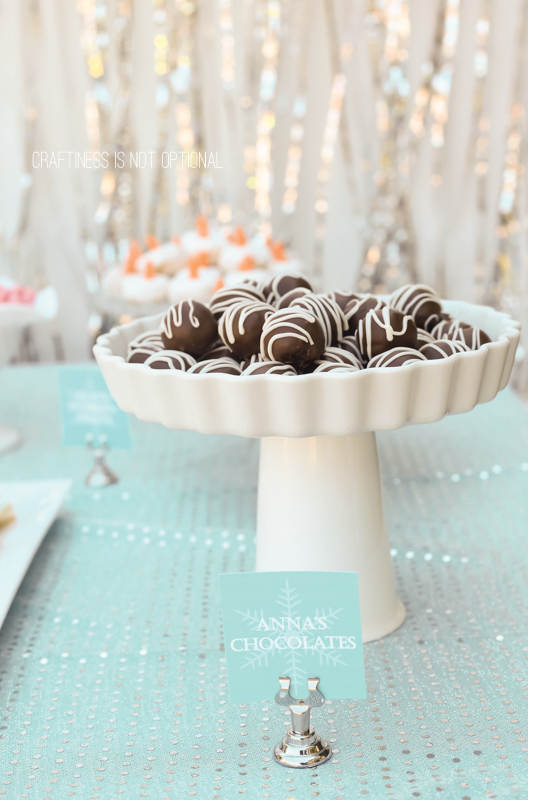 to honor Anna's love of chocolate (I feel a strong kinship with her because of this! lol), I made some easy oreo truffles.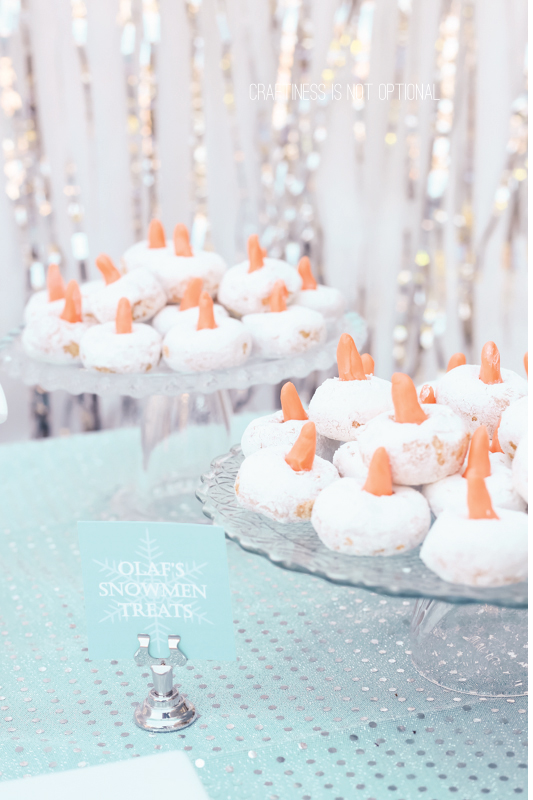 Olaf's snowmen treats-powdered donuts with starburst noses!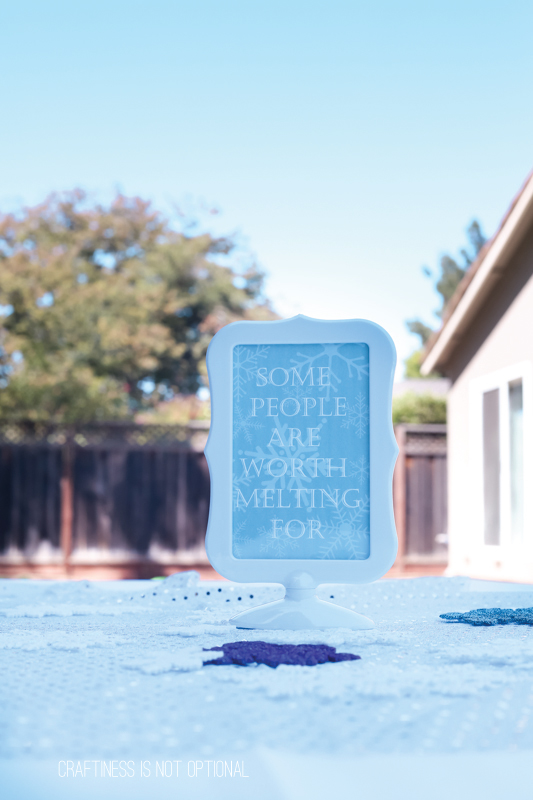 I designed and printed off some 4×6 quotes from the movies and stuck them in these cute frames from Michaels.
Scattered the tables with snowflake ornaments and some sequin fabric.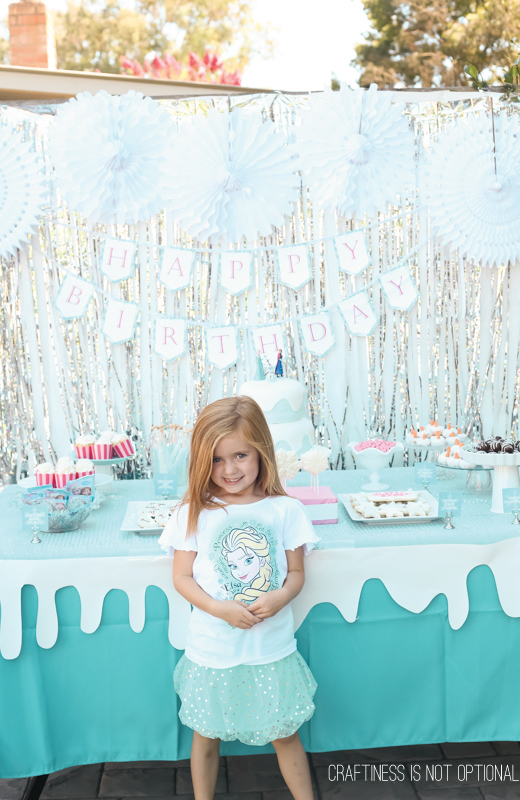 Sadie had a blast!
We had "Elsa" visit, and she enchanted the kids with songs, magic, and storytelling!
We also did snowcones but I didn't get any good pics of it! 🙁