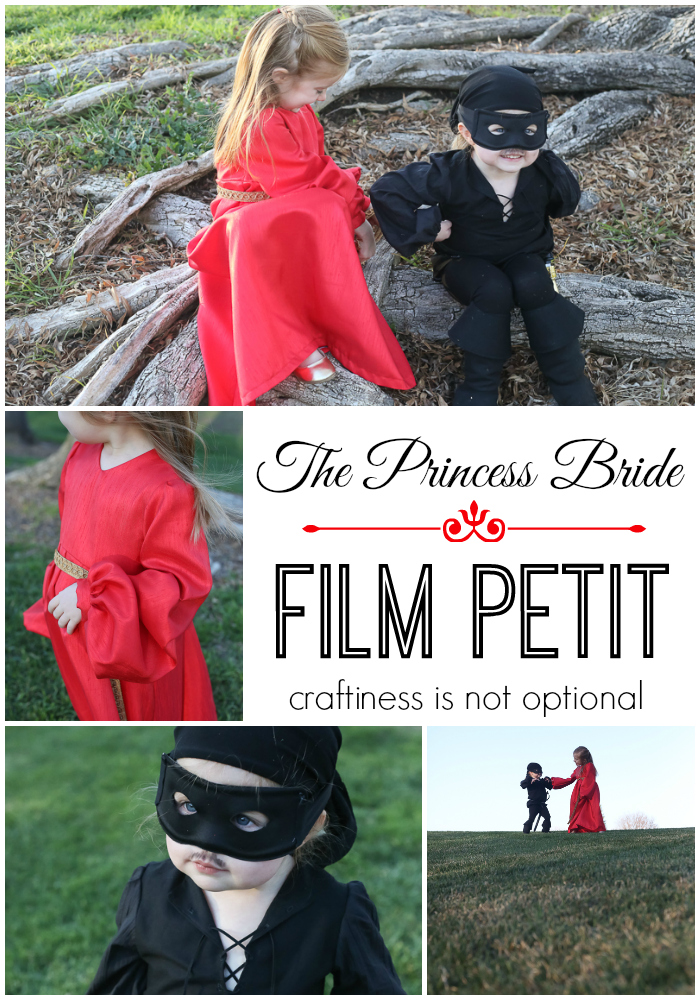 Guys I can't tell you how psyched I am to be a part of Film Petit this month! I've been begging asking the gals when my turn would be for years months.
If you're new to Film Petit, it's an ongoing sewing series hosted by Kristin from Skirt as Top and Jessica from A Little Gray where they pick a favorite movie and sew an outfit (or two) inspired by the movie!  They pick a new movie each month and ask a guest blogger to join along with them. This month I was the lucky person who forced her way in they asked.  I also kept mentioning The Princess Bride til they agreed to it. haha ok I really wasn't this crazed blogger I'm making myself out to be here. But I really just am so stoked to be a part of Film Petit that I keep saying dumb stuff. On with the show!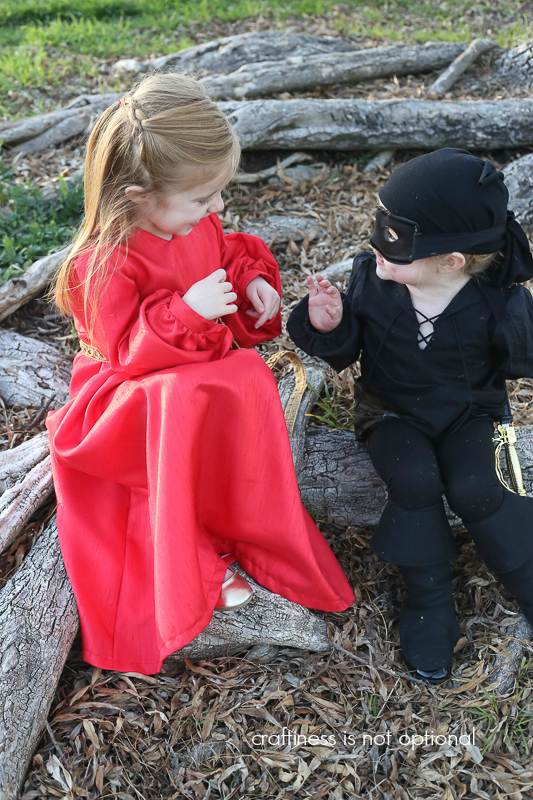 I, like most of you (probably…hopefully) love The Princess Bride. I grew up watching it and never got tired of it. It has everything-epic romance, hilarious side-kicks, a couple of bad guys, and shrieking eels. What else does one need?
The part of PB that I wanted to sew is my favorite part of the movie. Princess-(to-be) Buttercup has been kidnapped by Vizinni, Inigo, and Fezzik…they kidnapped her to start a war with another country…She is the fiance to a prince (a low-life who set the whole kidnapping thing up), whom she agreed to marry after her one true love, Westley, had perished in a pirate attack. Anyways, her jerk fiance whom no one likes is "trying" to find her, but a man in black finds them first-he climbed up some crazy-tall cliffs, beat Inigo in a sword fight, Fezzik in a manly brawl, and Vizzini in a "mental" duel. They then have a fight at the top of a steep hill-bickering over whether or not she had been in love with Westley (the man in black is the Dread Pirate Roberts-the very same pirates who "killed" Westley….and she pushes him down the hill, saying "you can die too, for all I care!"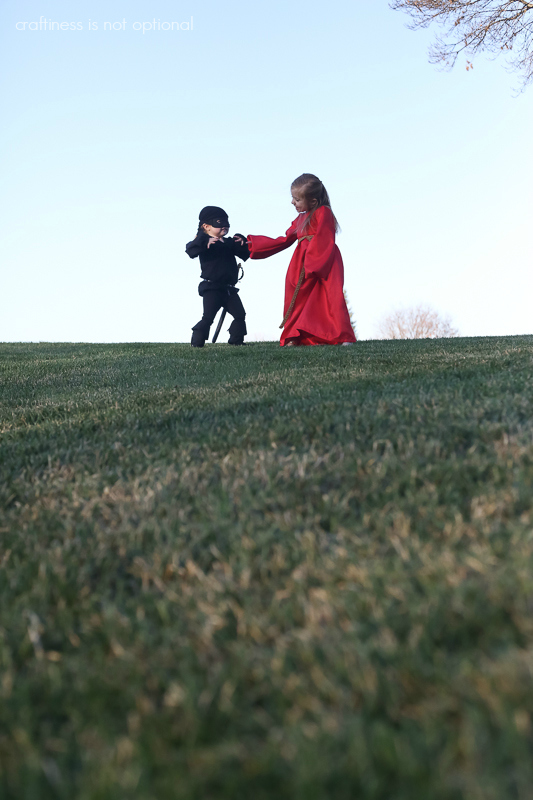 as he tumbles (rather roughly) down the ravine, he replies "AS….YOU…..WISH….." which of course, was Westley's catch phrase.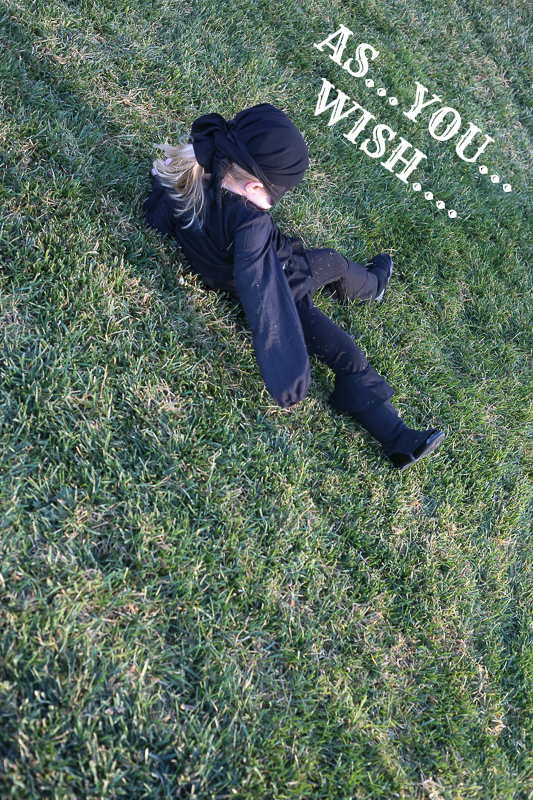 So, recognizing him as Westley,  she joins him in his tumble…
(no children were harmed in the taking of these photos.)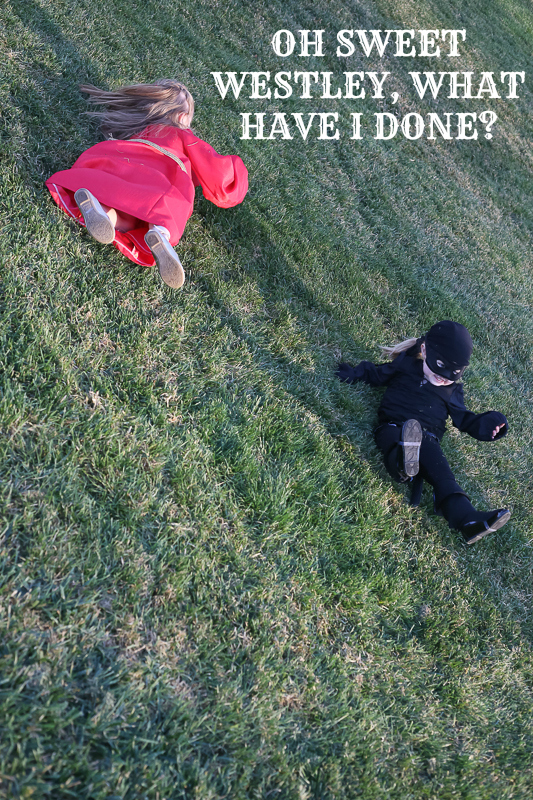 and they embrace at the bottom.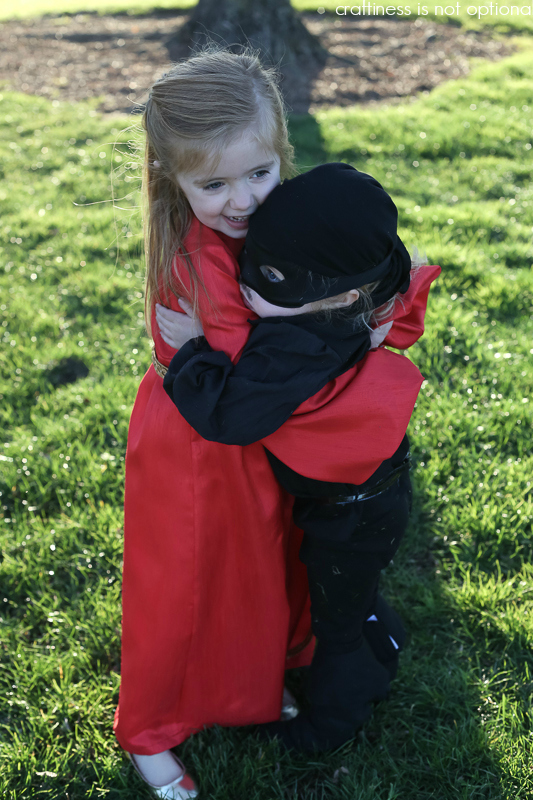 and then take off down the path towards the….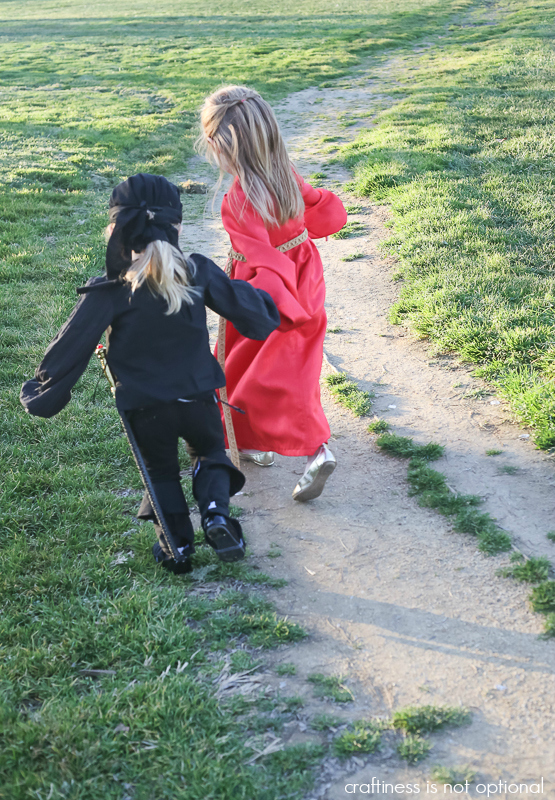 ….fire swamp. Eegads! and they also have a run in with a ROUS. (Rodent of Unusual Size)
Alas, I didn't have any large rats handy so you'll have to use your imagination.
If you haven't seen it yet I won't ruin the rest of the movie for you….but it's good.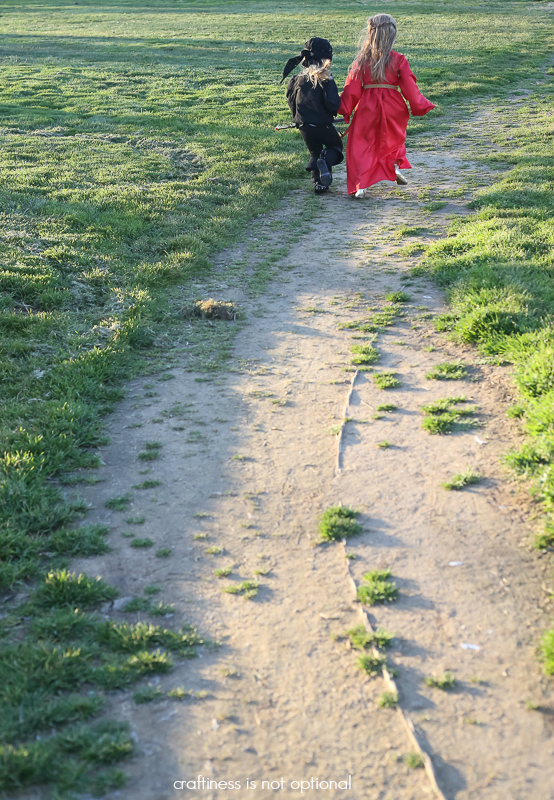 Onto the sewing! I dove into research (aka sitting back to enjoy the movie) and grabbed some screenshots-gah I love this scene so bad.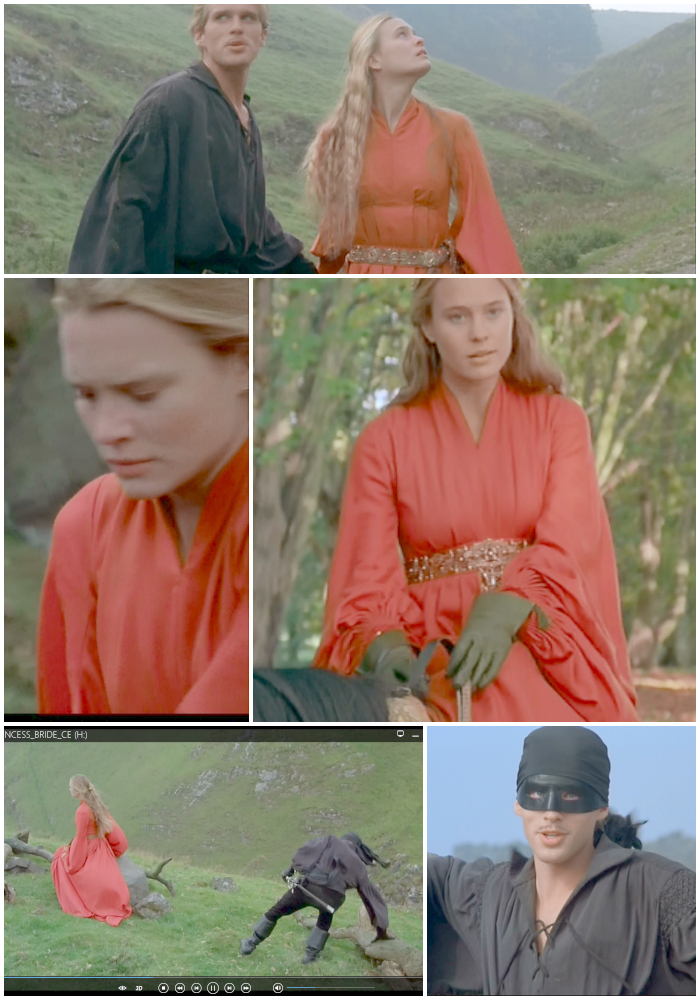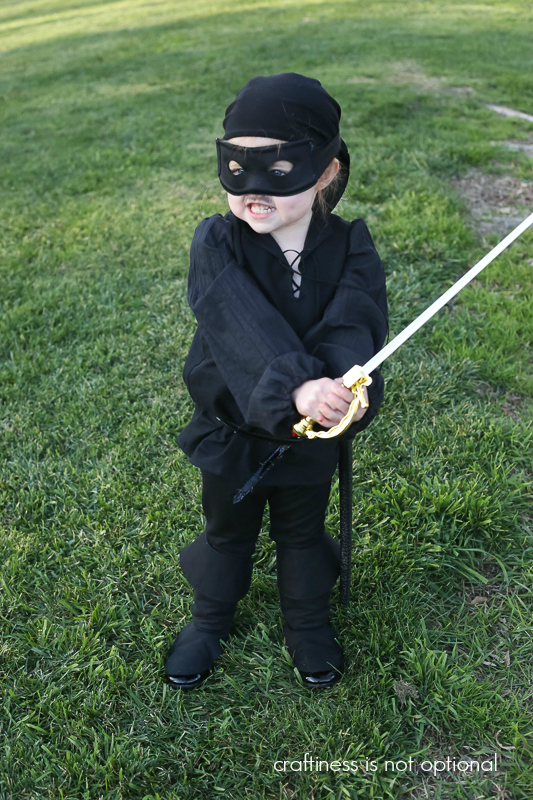 I decided Charlotte would be Westley-for one, she can totally rock the fake 'stache and has a blond ponytail.
Two-she wouldn't care as much as Sadie would about having to be the boy.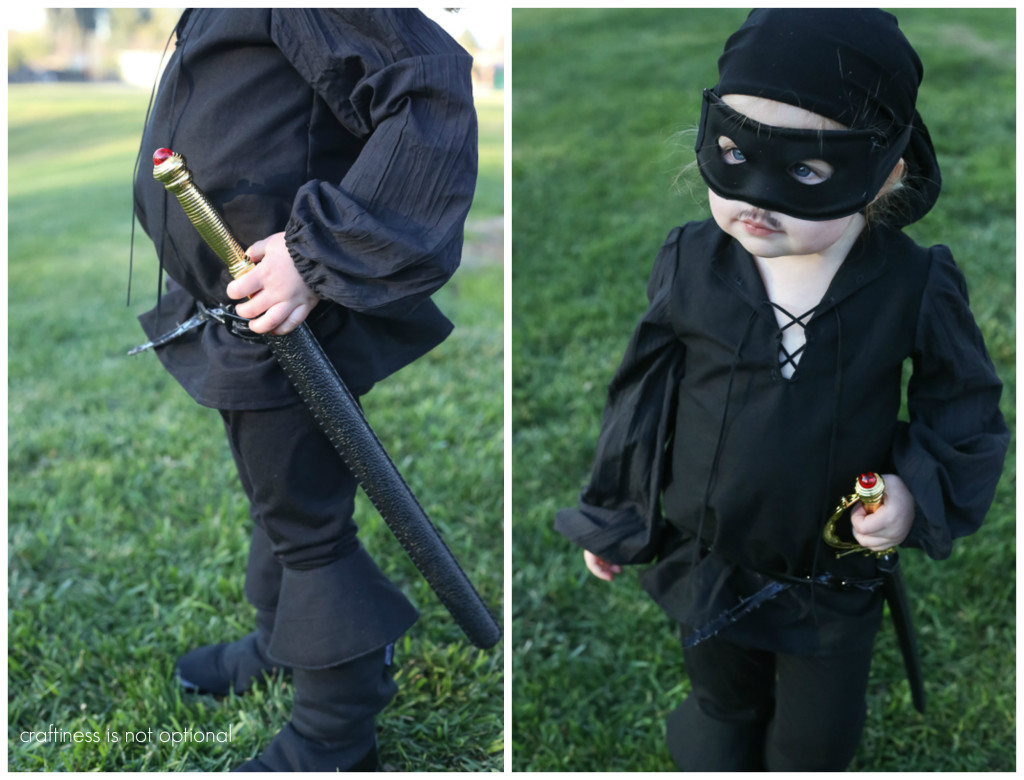 Geez Louise. I love C as Westley..hehe!
The leggings were made from GO TO Leggings pattern (affiliate link) out of black jersey…the top I drafted up myself and is kinda slapped together-but I paired some plain black cotton with some black fabric that had some texture to it-similar to the picture above. Some leather string-stuff became the ties at the neckline of the shirt. The holes they went through were just small buttonholes. Blousy was the name of the game when it came to the sleeves! I cut a triangle out of the rest of the black jersey from the leggings and tied it around her head.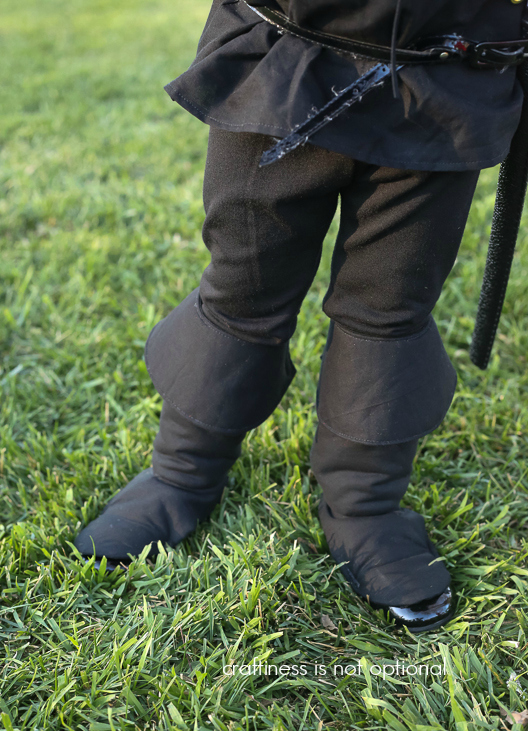 I was struggling with what to do for boots-I borrowed some to use, but my craziness took over and I made some last minute boot covers-drafted from scratch. Man these were fun to see come together and I'm so happy with how they turned out!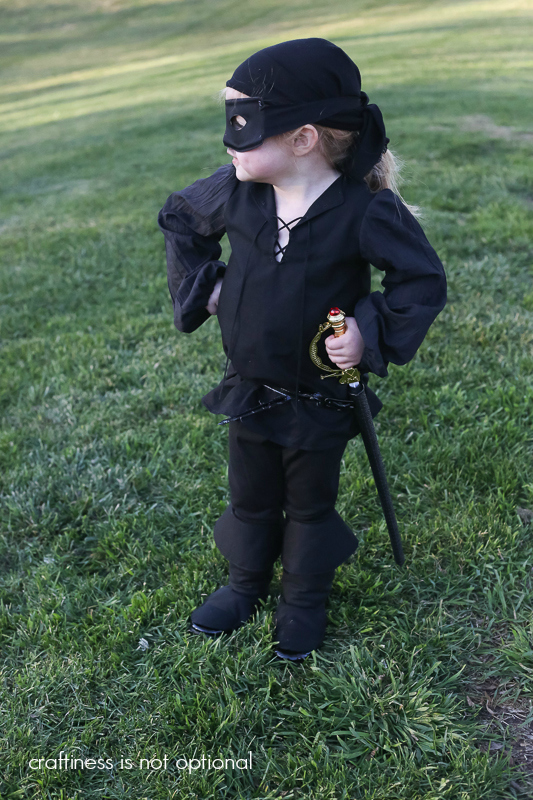 a black mask and fake sword completed the look. Oh, and of course, an eyeliner mustache was a must.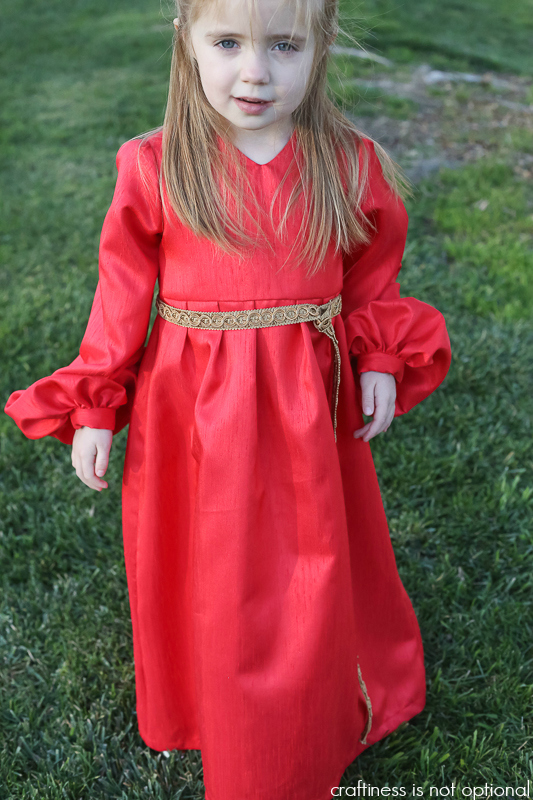 Now for Buttercup! Sadie played her part to perfection-with her long hair she even looks like Buttercup a little. I used the Geranium dress as a starting point, bringing the neckline in and up, adding a V-neck,  lengthening the 4T bodice, and adding probably 8-10ish inches to the pleated skirt. I drafted some sleeves and made them EXTRA poufy just like in the movie-gathered to fit around her wrists. Found some perfect red buttons in my stash and I was in business. I found some awesome gold trim and simply sewed one end into a loop and fed the other end through it…a safety pin held it in place for pics. I found most of my fabrics on fabric.com.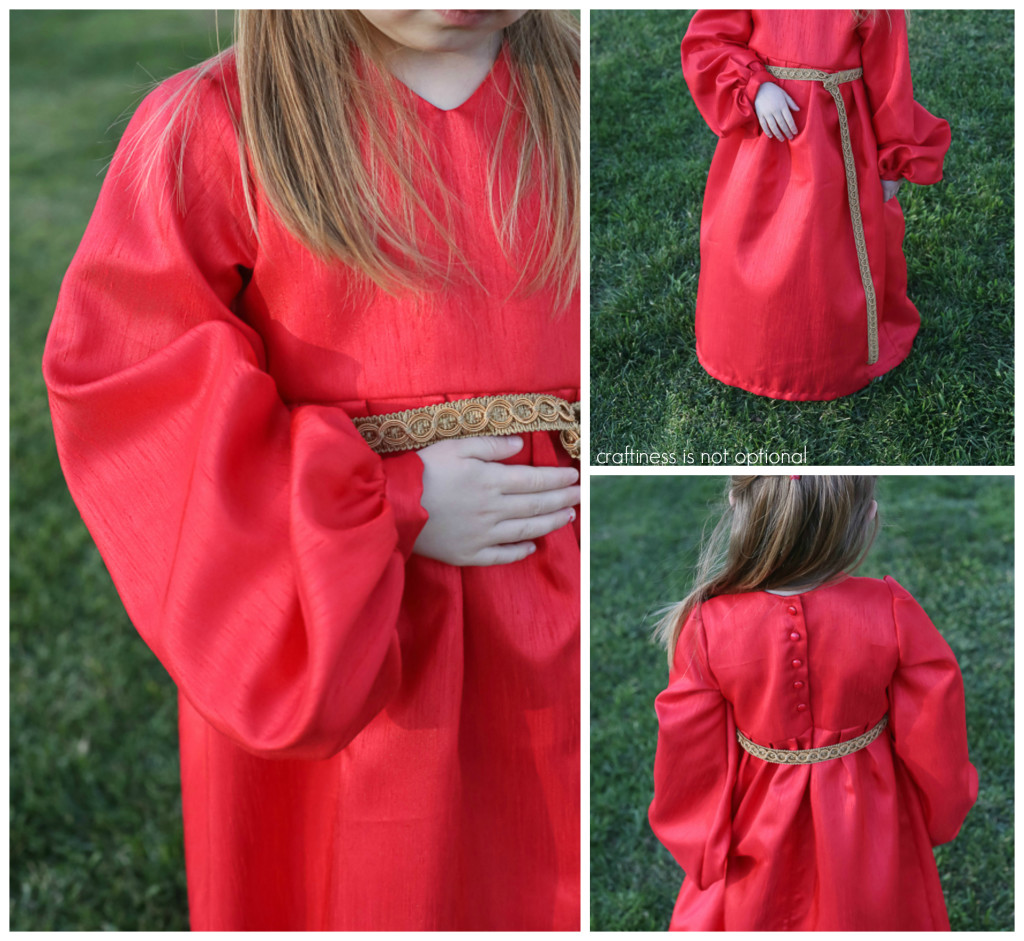 She was definitely easier to sew than Westley-and oh so fun.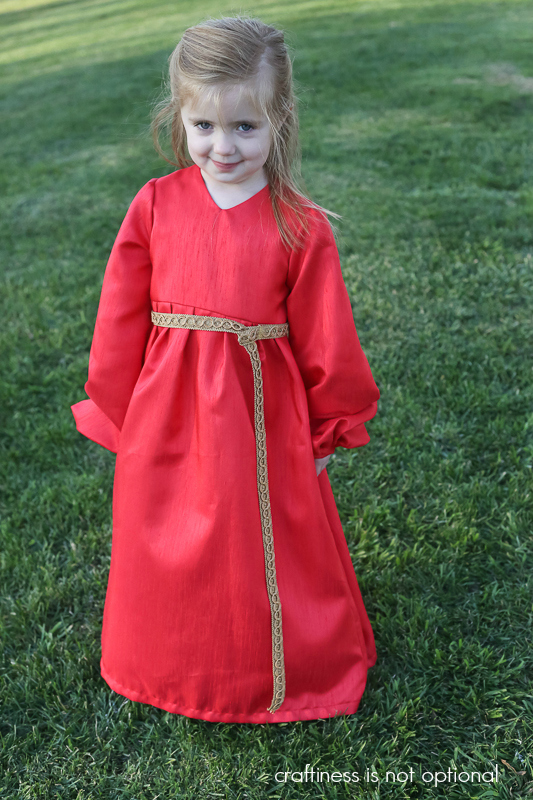 These two had so much fun with this shoot-we all headed off to the park together, Rory trailing behind us with Ava-and I directed the girls at first, then let them run wild. Even after we were done with pics, they stayed in character and called each other by their names. I'm pretty sure the others at the park could recognize their costumes and knew something was going on but probably didn't have a clue what. Probably thought I was insane. (they are right)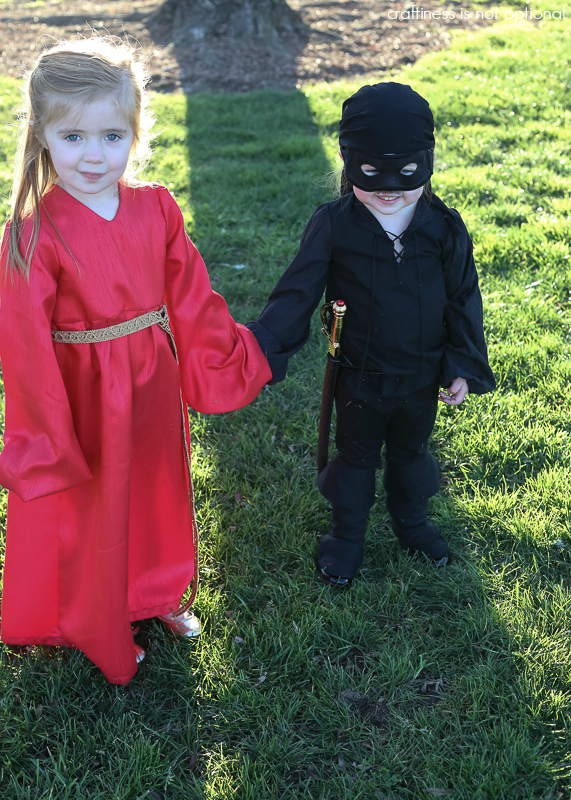 Anyways, thanks SO much Kristin and Jessica for inviting me to join in. I had entirely way too much fun.
It was ……INCONCEIVABLE.
Make sure to hop on over to Kristin and Jessica's to see their amazing looks…they had some awesome photo shoot locations! and of course, outfits. sheesh! Swashbucklers and princesses in wedding dresses. GO SEE!!