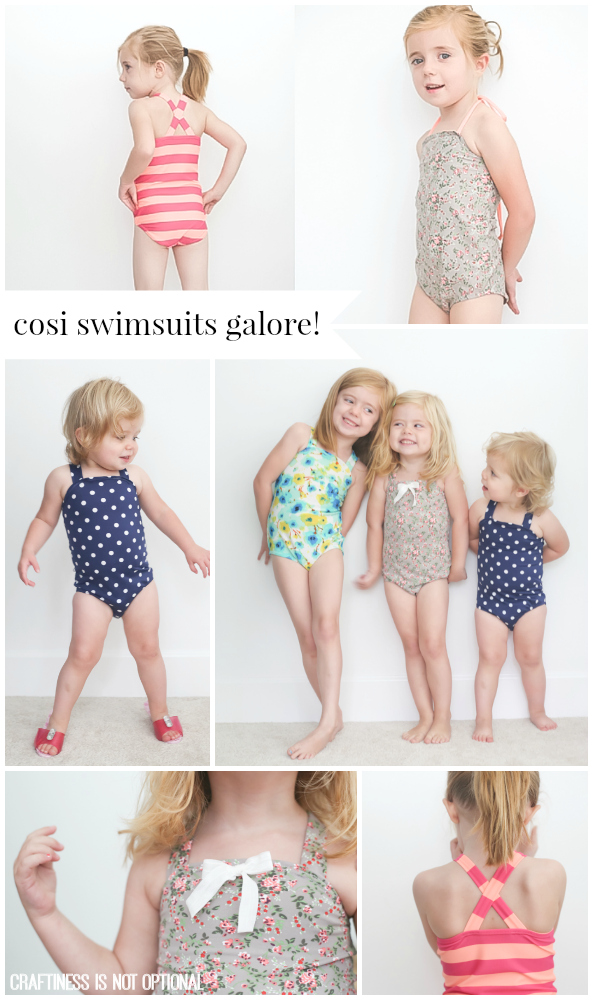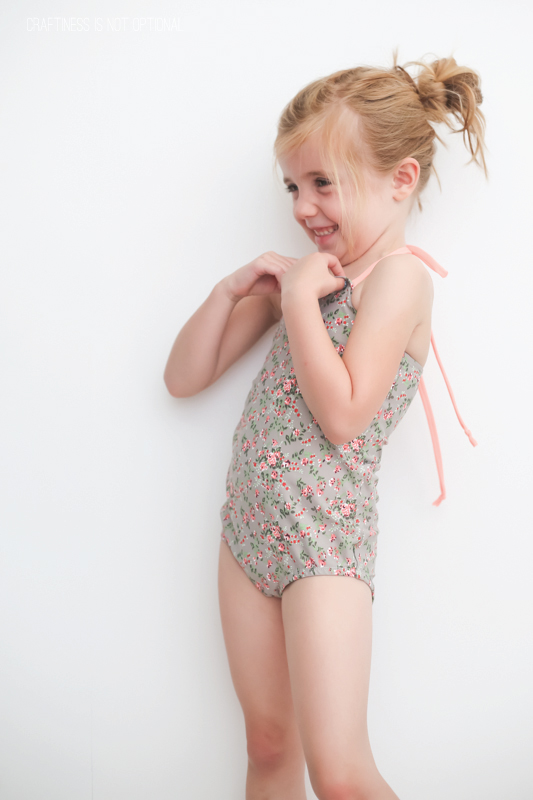 Sadie requested another Cosi  swimsuit, and who am I to deny her that? (Ok, I made a ton more)
Bonus tug at my momma heartstrings-she asked me to make her one that matches my suit!!
How long will that last?
I'll take it while it does, thankyaverymuch!
I had plenty of my bombshell suit fabric leftover (I bought 2 yards knowing hoping I'd make some for the girls someday), and it was quick work to sew up this simple version of the Cosi.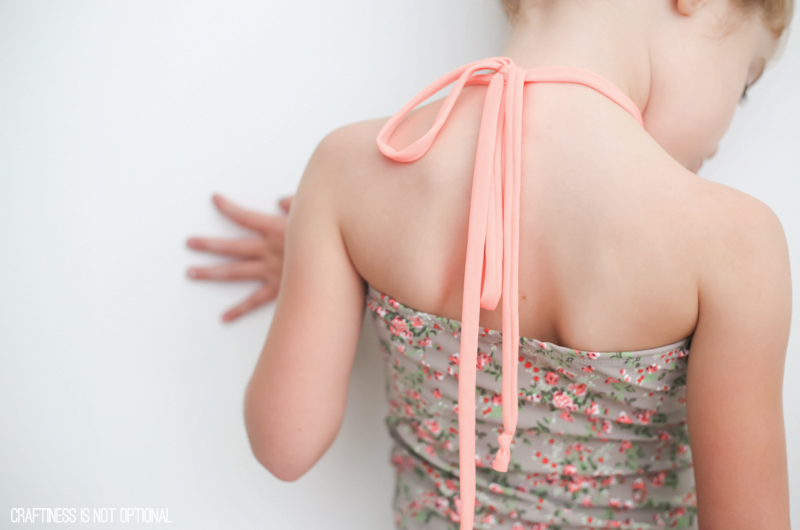 I think the simple is my favorite. I sewed up a size 5 again, but forgot to shorten the length so it bunches up a bit.
Also should have shortened the elastic around the legs-room to grow, right?
that's like, my mantra by now.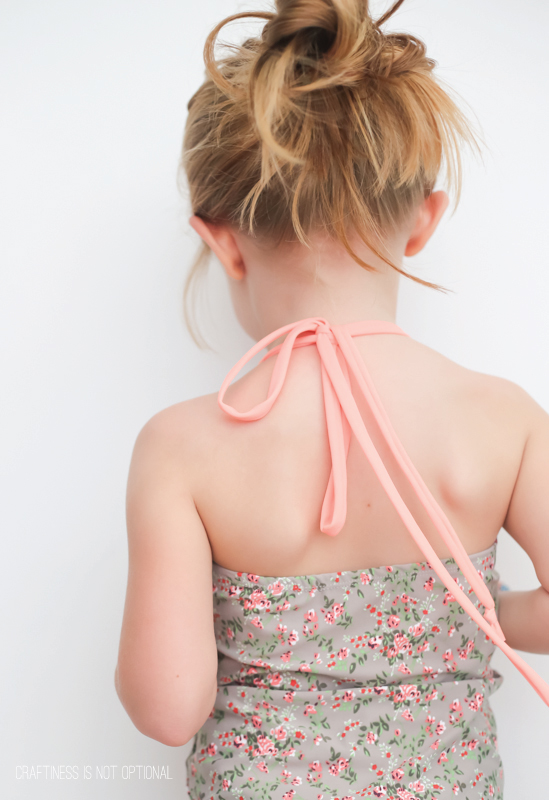 I sewed the straps extra long and love the pop of color they add! I used the coral part of this striped fabric.
fit issues aside, this one is my most well made Cosi…fifth time's the charm eh?
heh…
I'm getting the hang of the elastic and top stitching!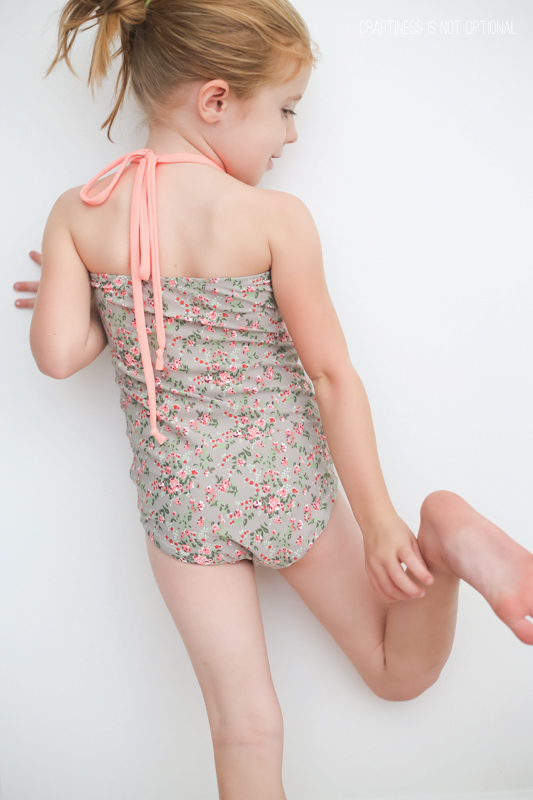 She is thrilled with it and can't wait to match me at the pool.
same here, kiddo.
that's not a tear, I've got somethin' in my eye….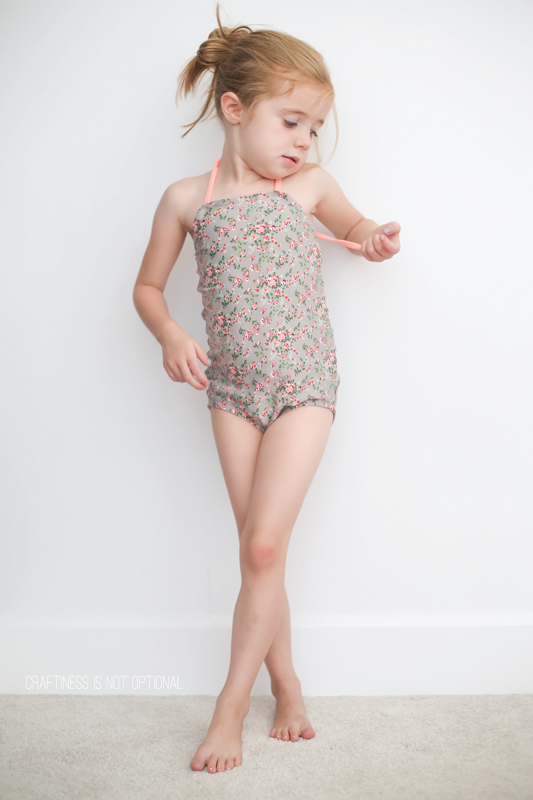 she is ALL legs.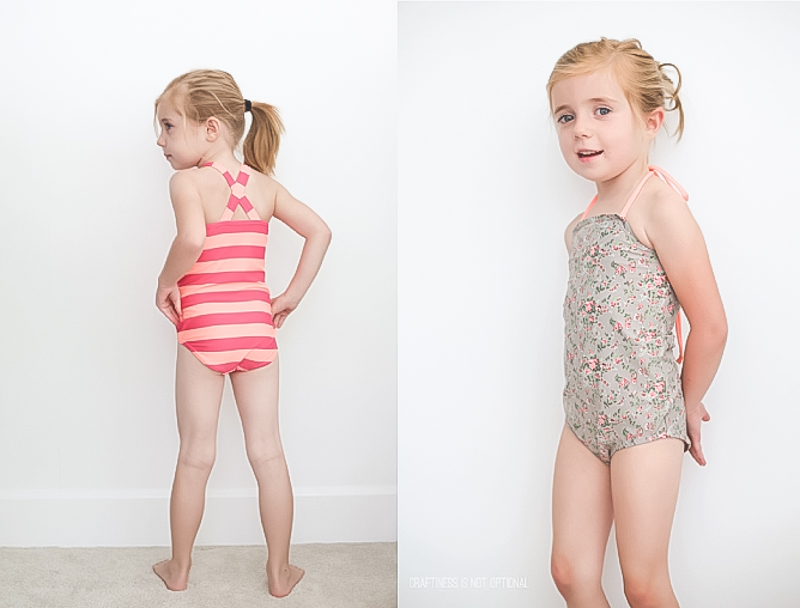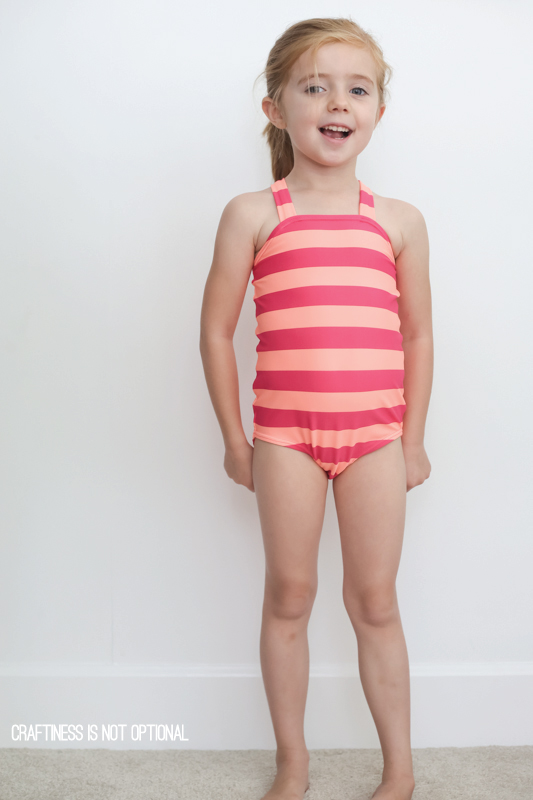 The second one, I wanted to change up the straps.
I cut a piece of my fabric 2.5″x30″, then sewed it up into a tube and cut it in half.
Placed the straps on the front like the pattern shows, but in the back, I criss crossed them and sewed them into place.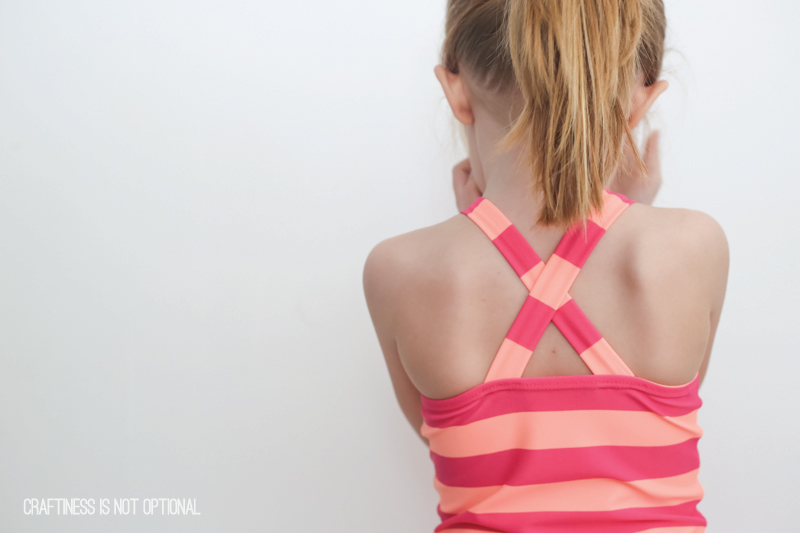 To do that, I had her try it on and adjusted as needed, then pinned.
(I totally didn't tell her I was pinning-she FREAKS out that she's going to get poked. She never has, for the record…)
it's a more sporty look-which is fun!
I made this one a 4T-originally for Charlotte, but she didn't like the stripes or the colors so I tried it on Sadie and wha-la.
Fit perfectly. Guess she's still in 4T!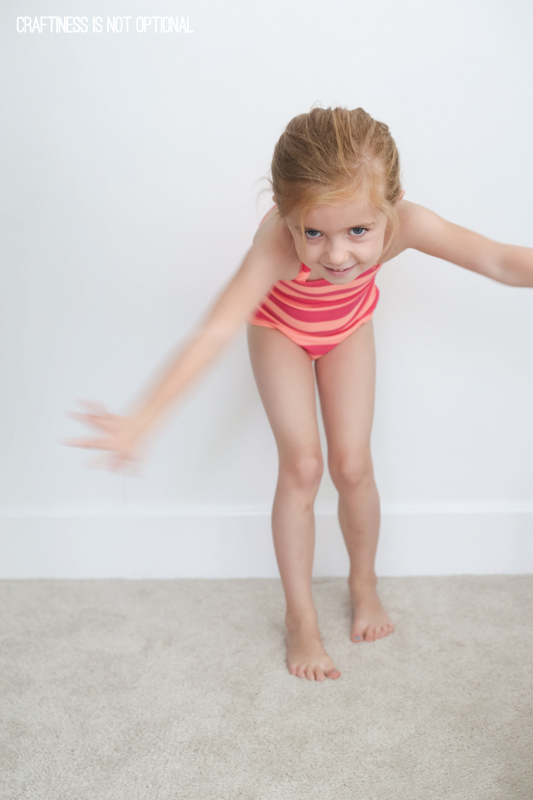 showing off her wicked good swimming stroke.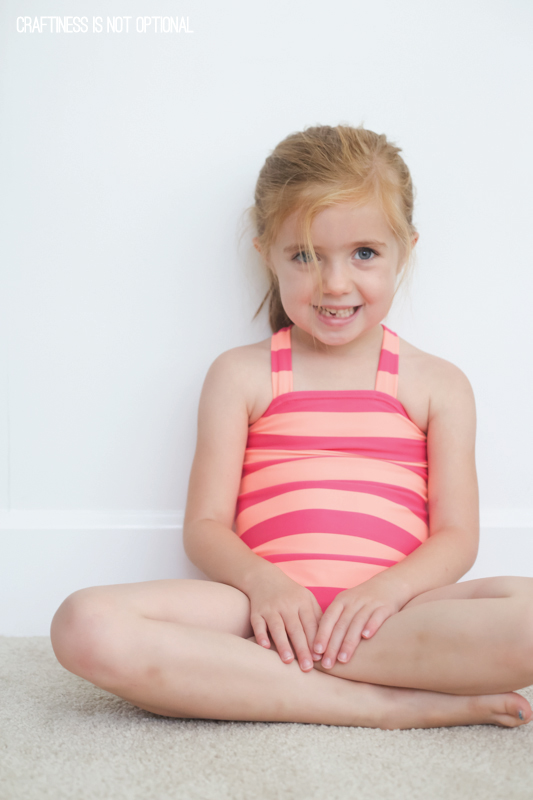 and the empty spot in her mouth!
she lost her first tooth the other day!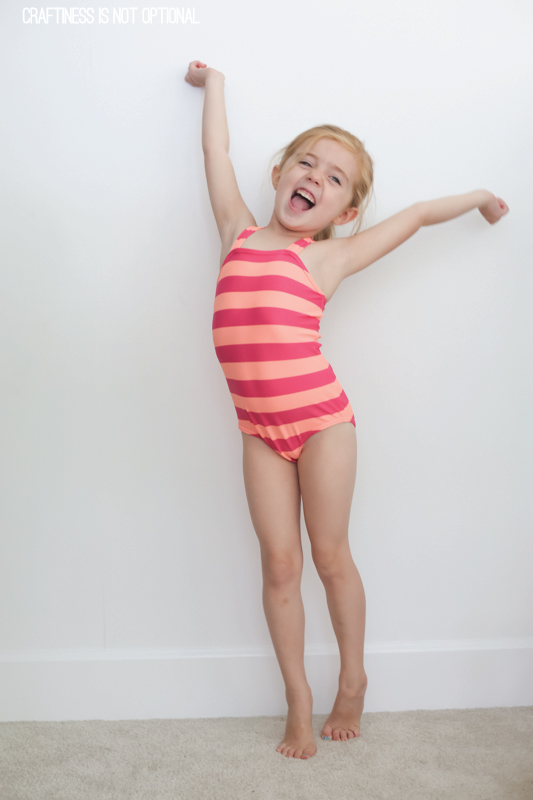 hooray!
Avie got a simple polka dotted suit-I LOVE this one. Simplicity is usually pretty great, don't you think?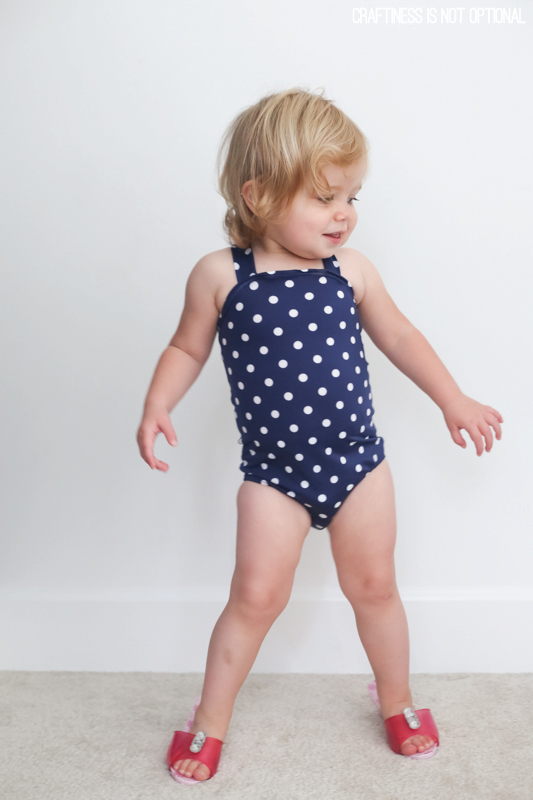 Such a girly girl already-she loves trying on shoes!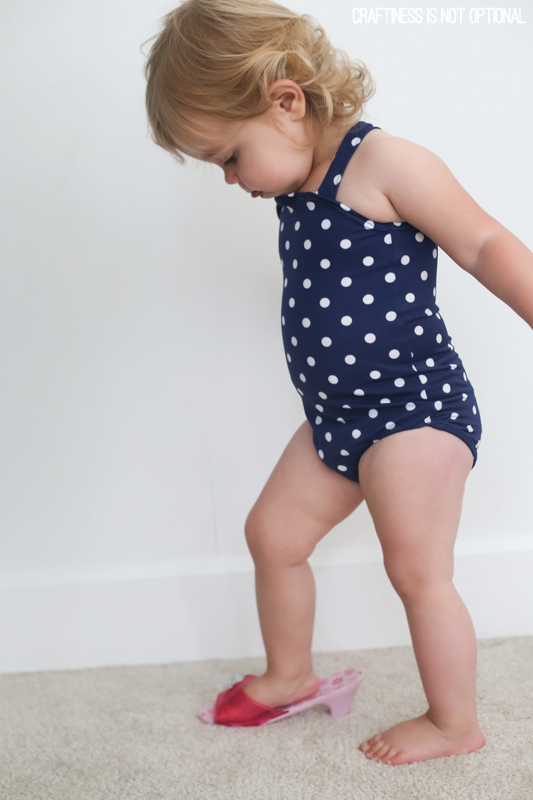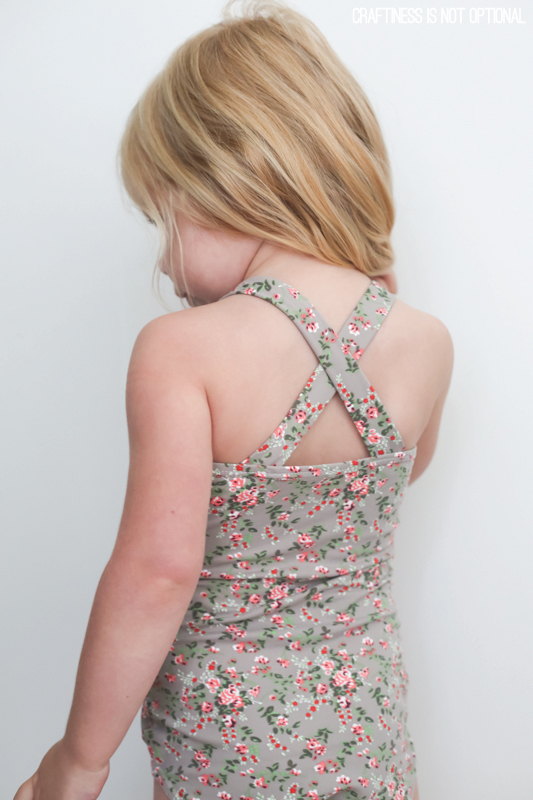 Charlotte wanted to match Sadie and I, so she got a criss cross strapped cosi, too.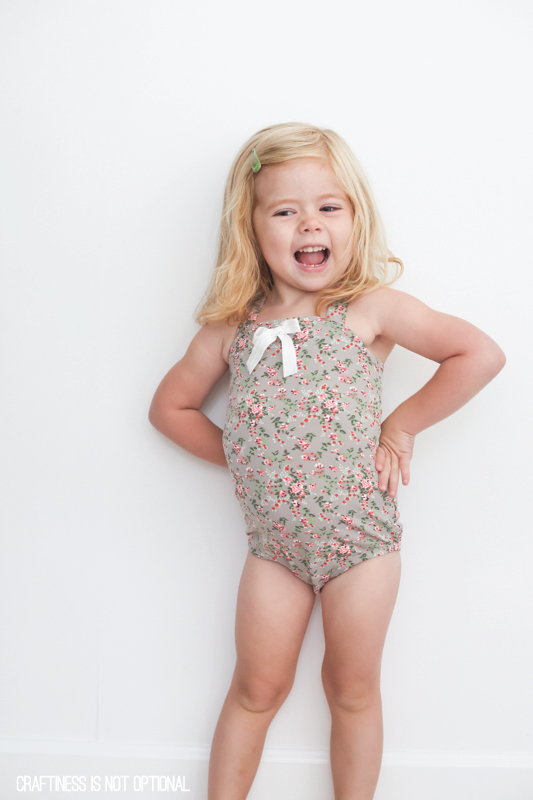 with a cute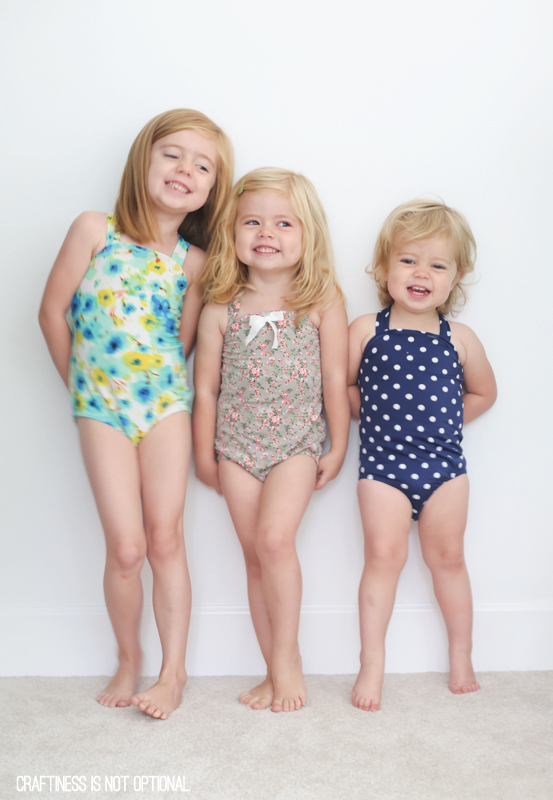 Oh and I also made this floral one for Sadie-all the other pics of it were blurry.
My profound apologies for not bombarding you with more swimsuit pictures.
I know, your day stinks now.