I am so thrilled to release another pattern into the wild today!
Introducing: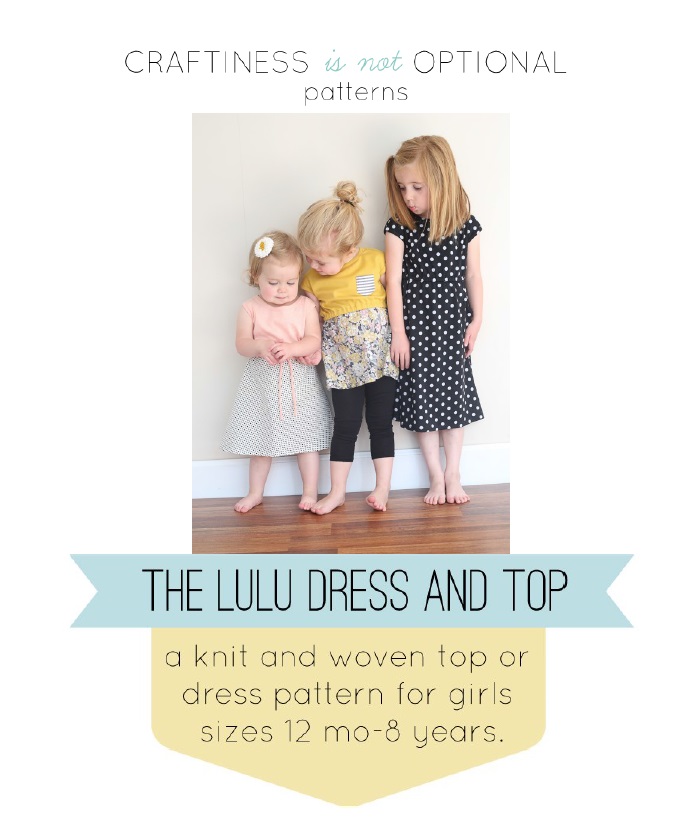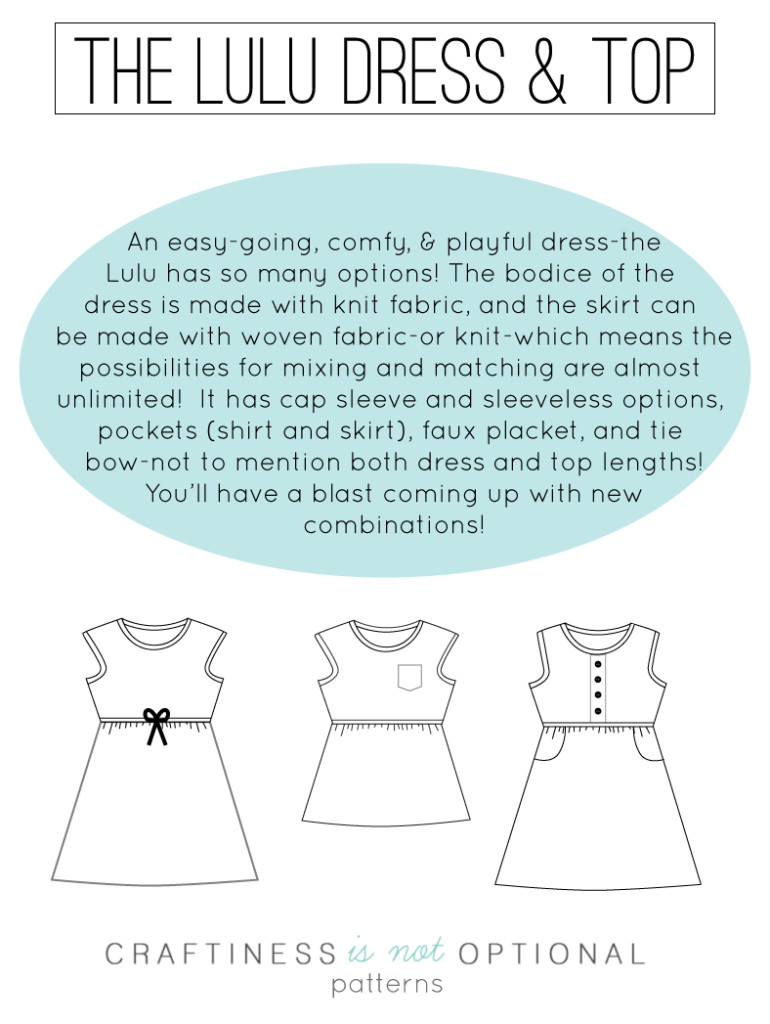 It's a very versatile pattern-and bonus-it's QUICK to sew up! I know I have had too much fun sewing up a whole slew of Lulus!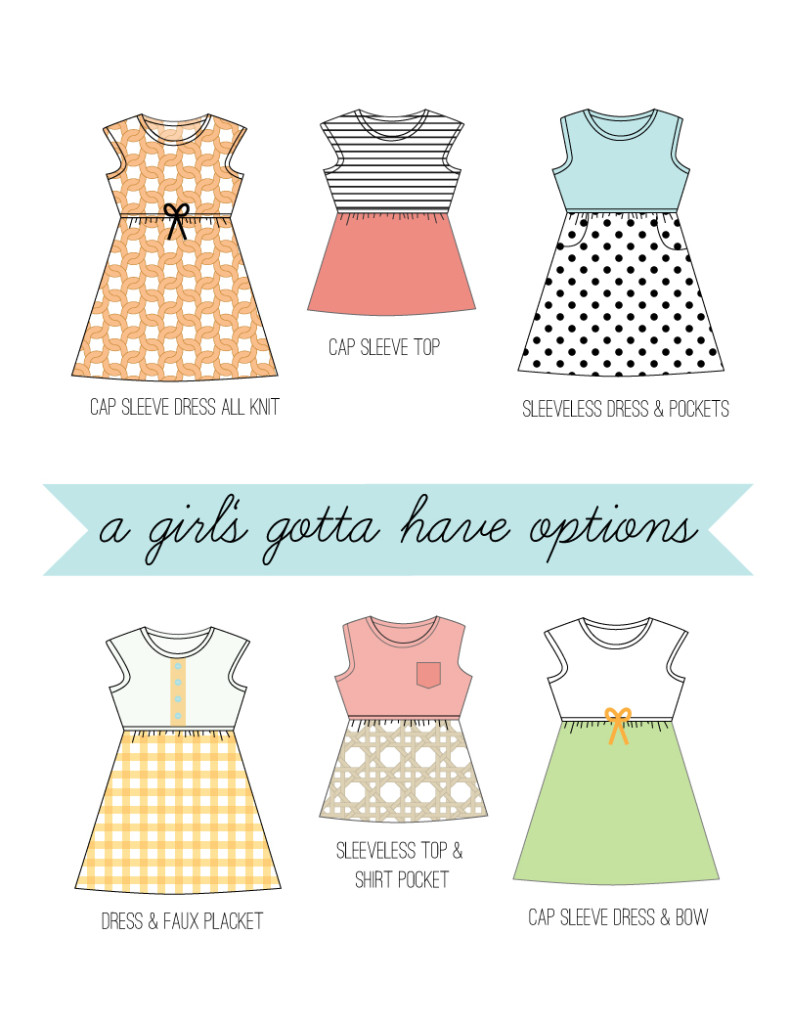 I am really excited that this is my first pattern using diagrams instead of tutorial pictures. Hopefully this helps make all the steps that much clearer!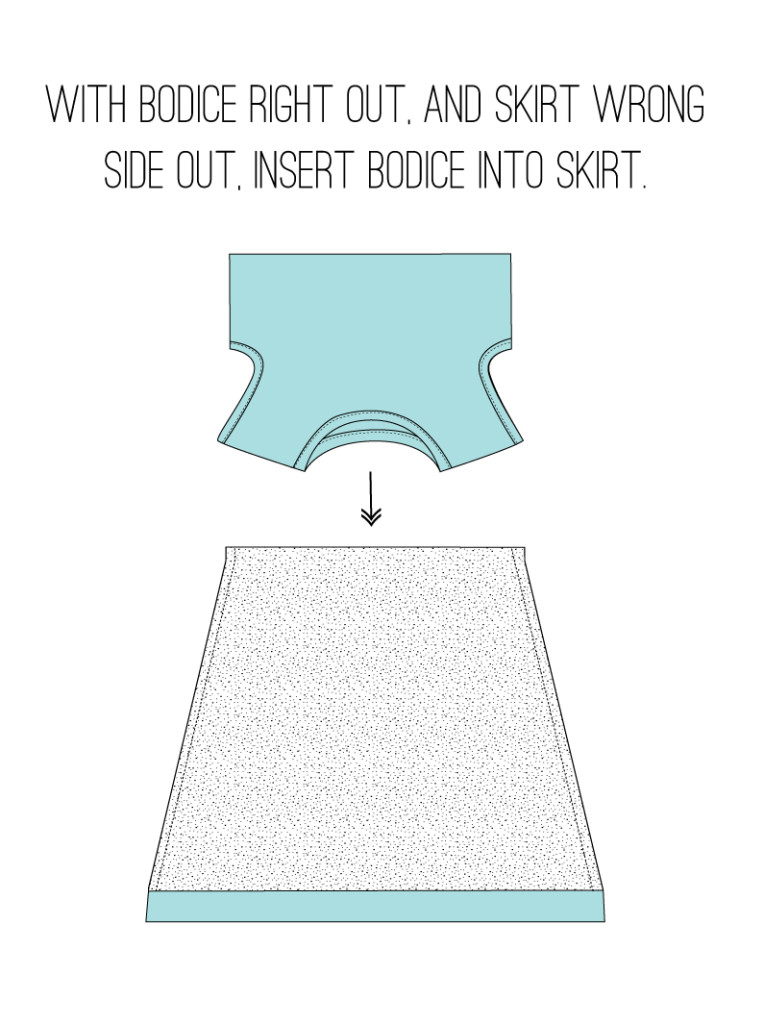 Purchase your copy right here!
$10

Why don't I just stop chattering and show you the money dresses?
(I'll be back later today to show you all the AMAZING dresses my testers sewed up!)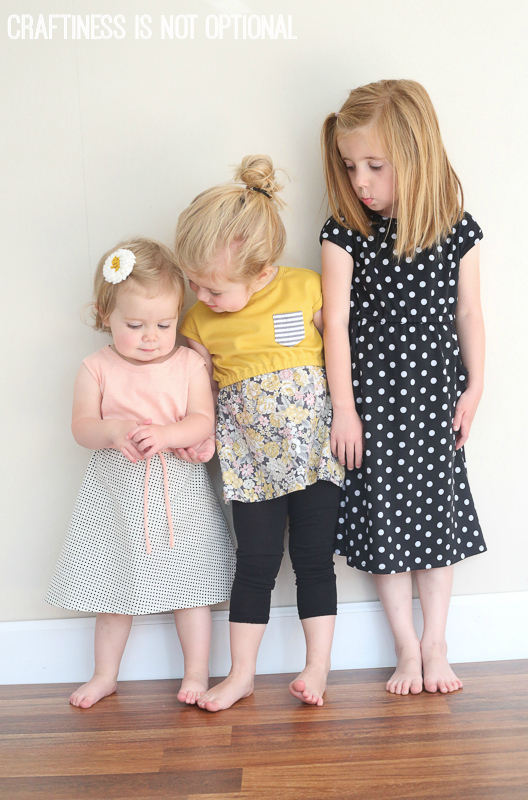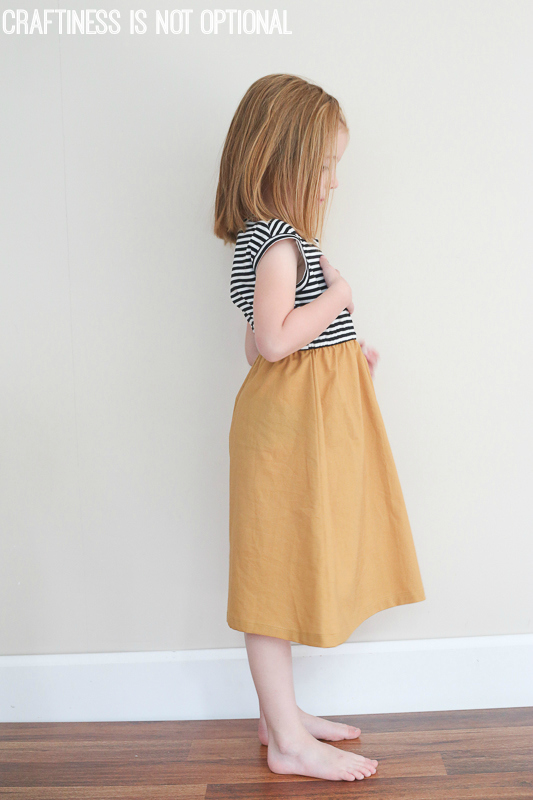 This was my first tester (well, this round…this pattern is based off a tutorial I made a long time ago)
4T size…I loved this pairing. It's fairly striking, with her coppery hair, right?
the stripe is from Girl Charlee, bottom fabric is a long-time stash inhabitant.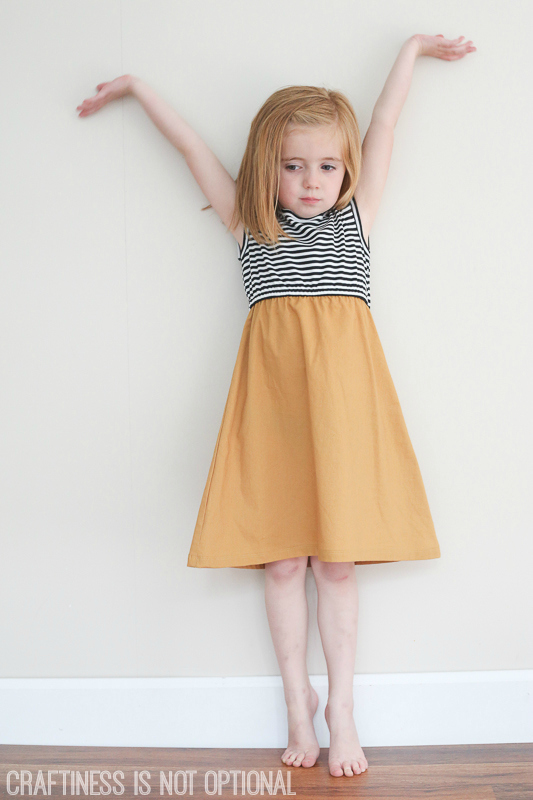 poor knobby bruised knees. Her new scooter is doing a number on her shins.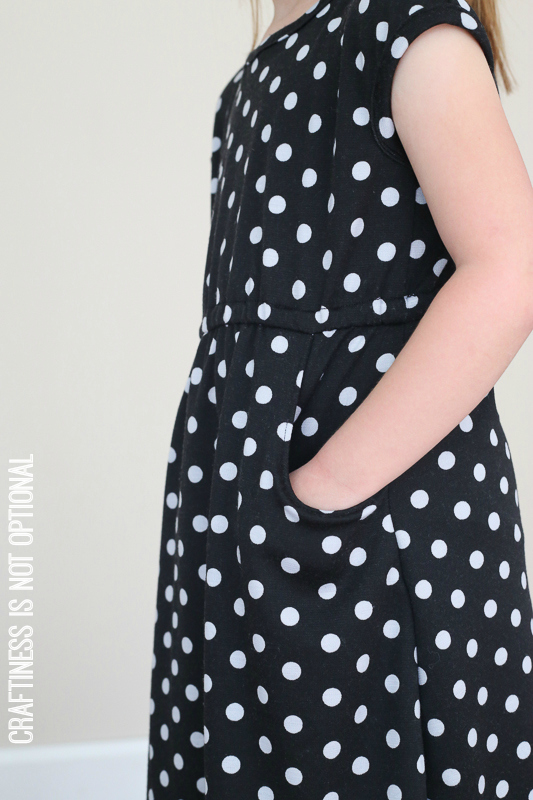 Back to this one! It's an all-knit version, which is uber comfy-Sadie refused to take this one off! I love it with the skirt pockets!
They are so easy to add, and you know kids and their pockets….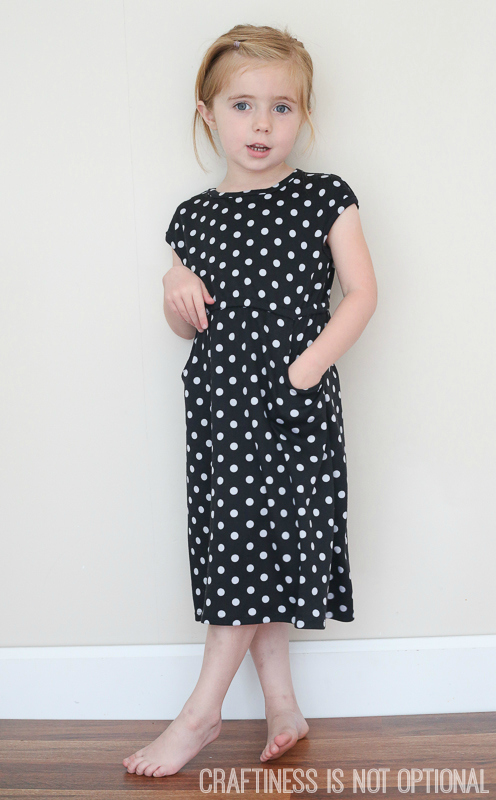 material is a ponte de roma from Girl Charlee.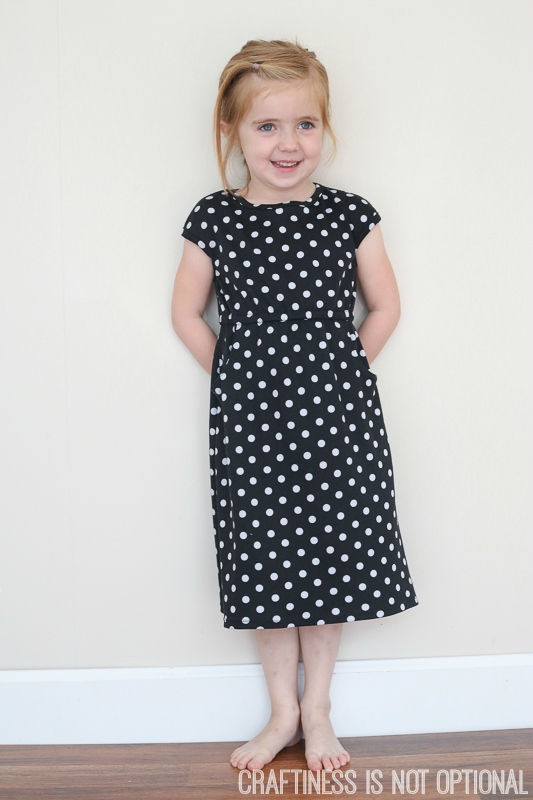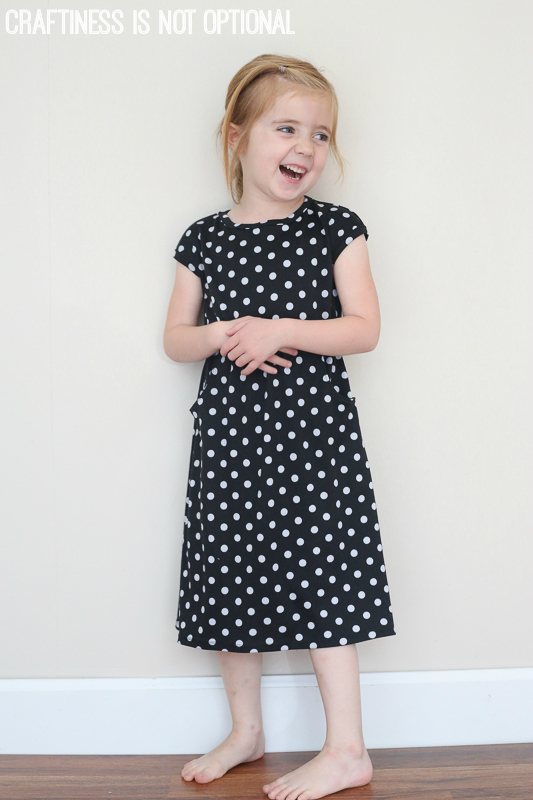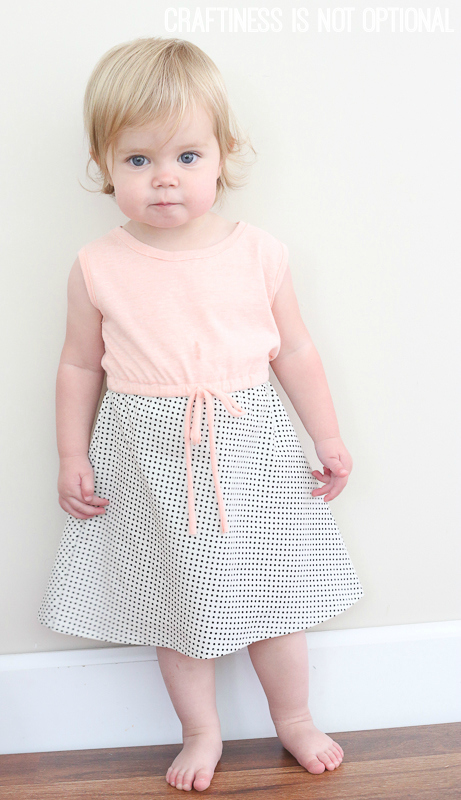 swoony swoon swoon. I could just eat her up!! Here is Ava modeling the 18-24 month sleeveless dress! Some light peach knit from (you guessed it) Girl Charlee, and polka dot quilting cotton from Joann stores.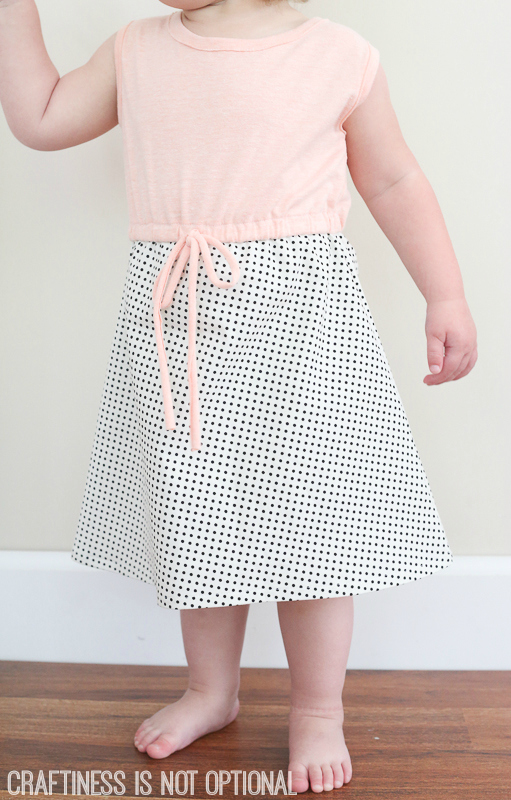 that little bow!! love it.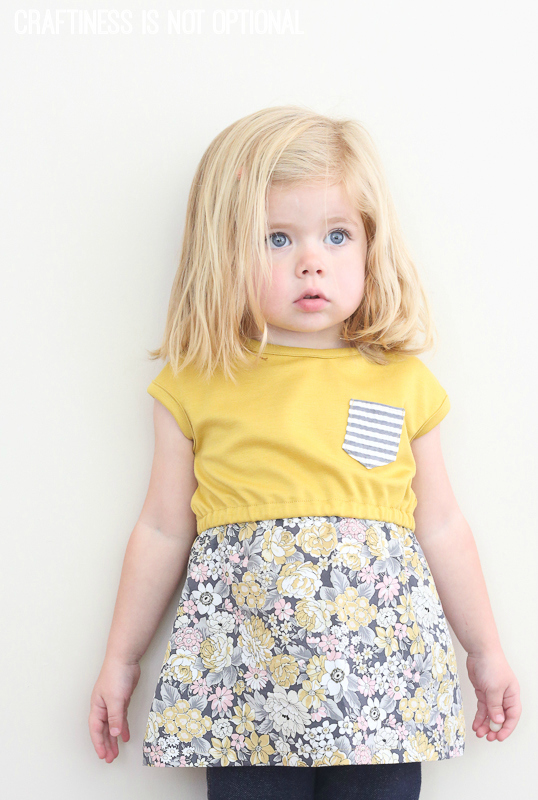 Miss C got herself a quirky little top! In a size 3T, with the shirt pocket. (some grey seersucker) the knit is mustard ponte de roma, and the bottom is some Robert Kaufman London Calling Lawn.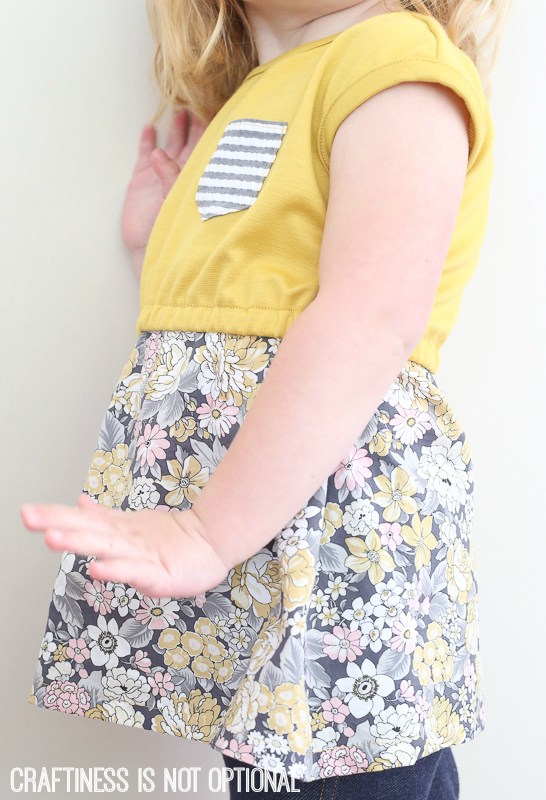 I hope you enjoy the pattern! More pics from testers to follow asap!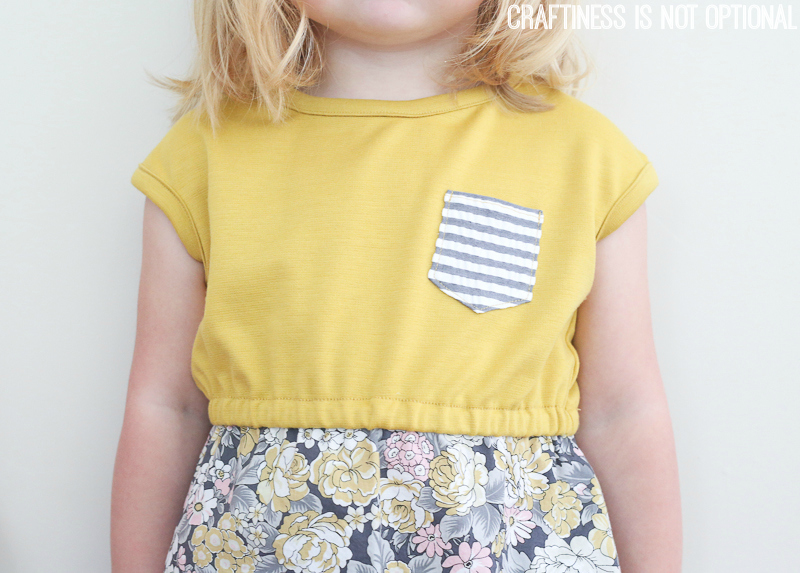 if you made it this far, feast your eyes on this gem of the girls eating their rewards.