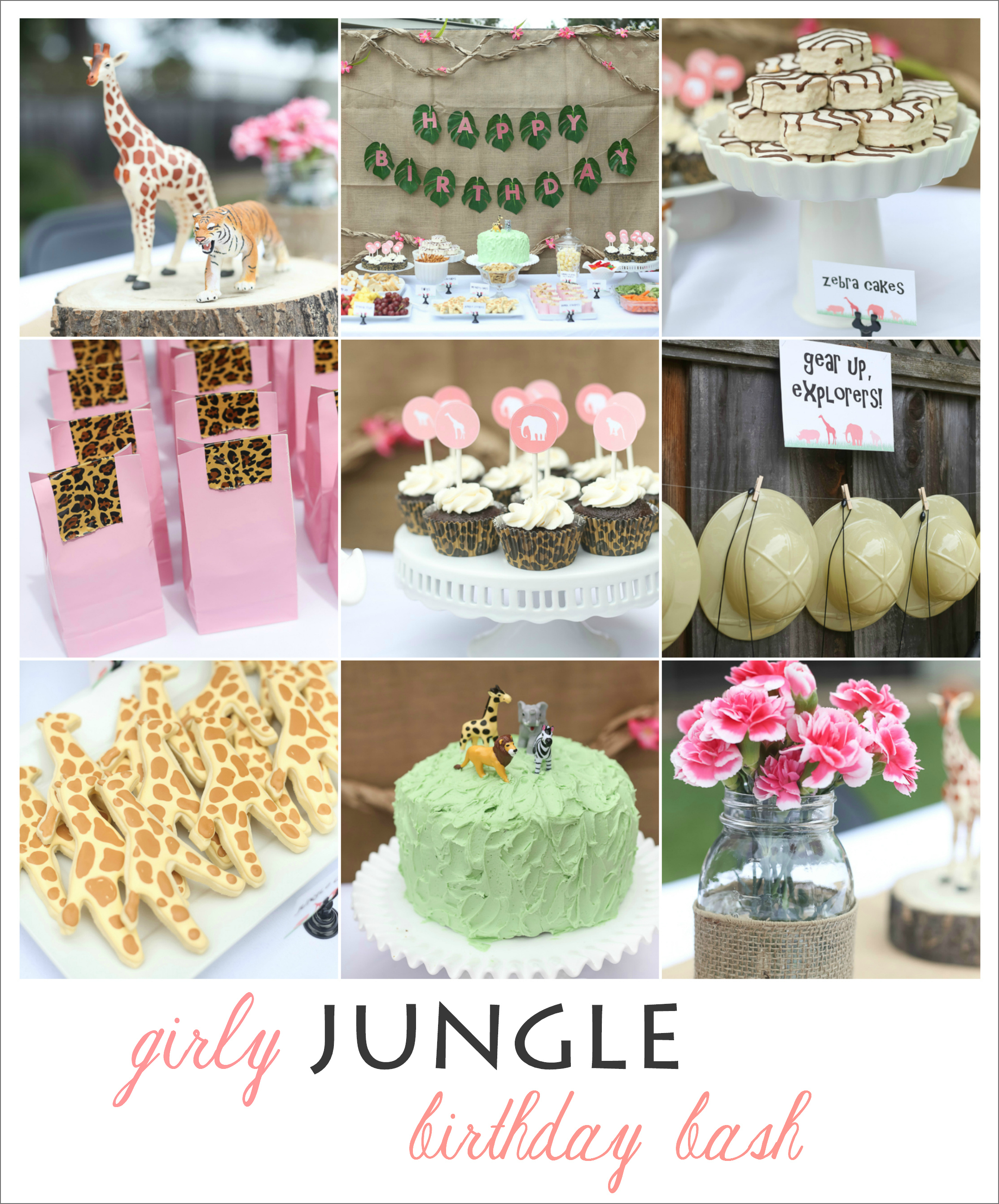 Charlotte is FOUR! She (and Sadie) is obsessed with the Katy Perry song, ROAR, so we went with a jungle/safari theme for her birthday party this year, with some added pink of course!
She had a blast, and it ended up being a really fun party for me to put together too, after some feet dragging. lol. let's dive in!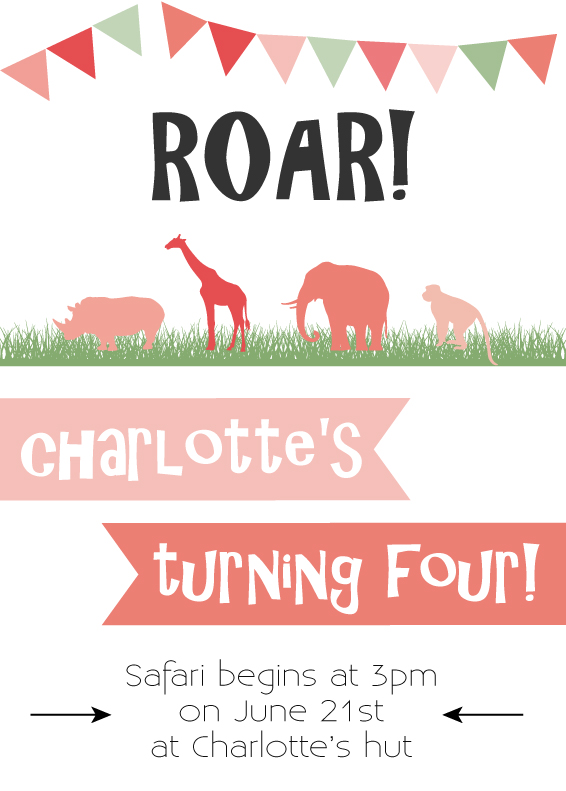 I designed this little invite in Illustrator-wow it's hard to design stuff…I mean I always knew that, but I worked on this for hours before I was semi happy with it.
Also, I'm picky, soo….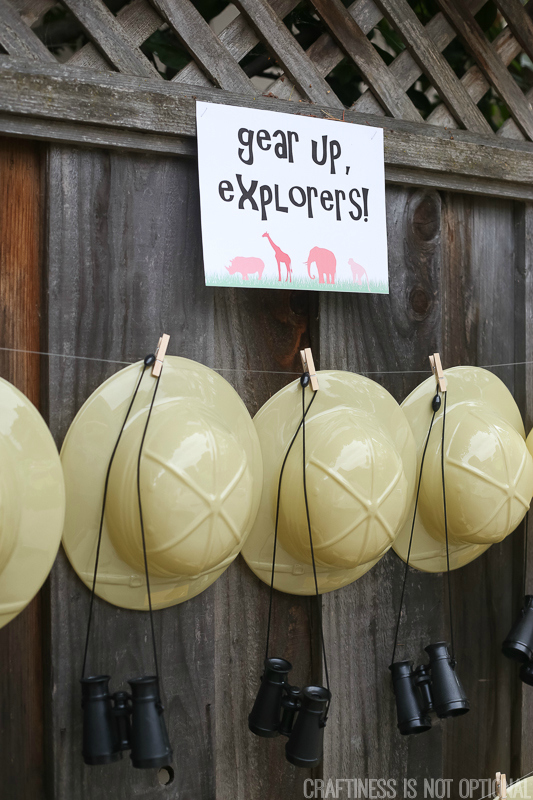 The kids got some fun explorer hats and binoculars….(affiliate links are prevalent in this post…thanks!)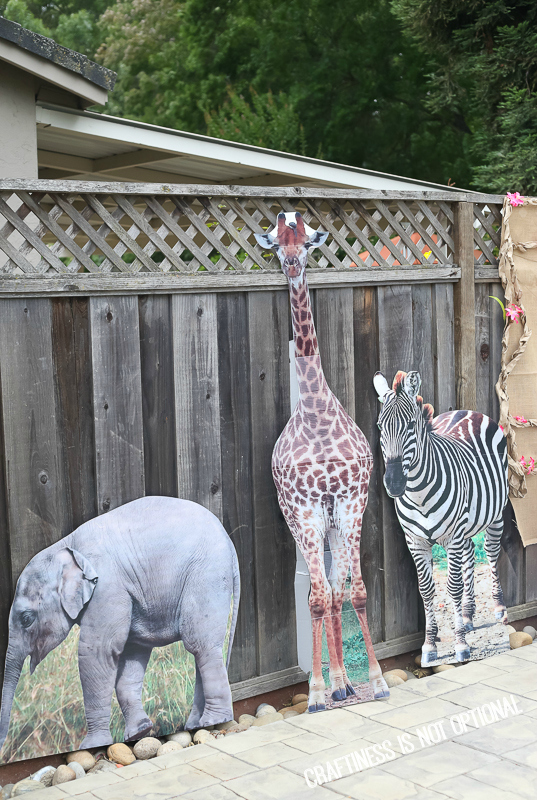 and then….a quick SAFARI yeah! lol I kinda loved these dorky cut outs animals…a lot…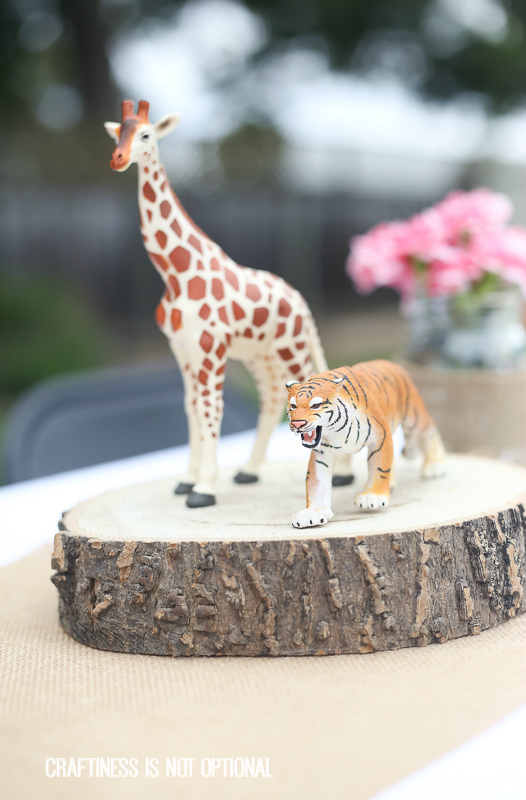 on the tables I laid down a burlap runner, just cut in wide strips. (purchased here), then added some of the log centerpieces from my sisters wedding.
(I snagged some from my parents before they got rid of them)
and stuck a CUTE giraffe and FEROCIOUS tiger on top. (from Michaels)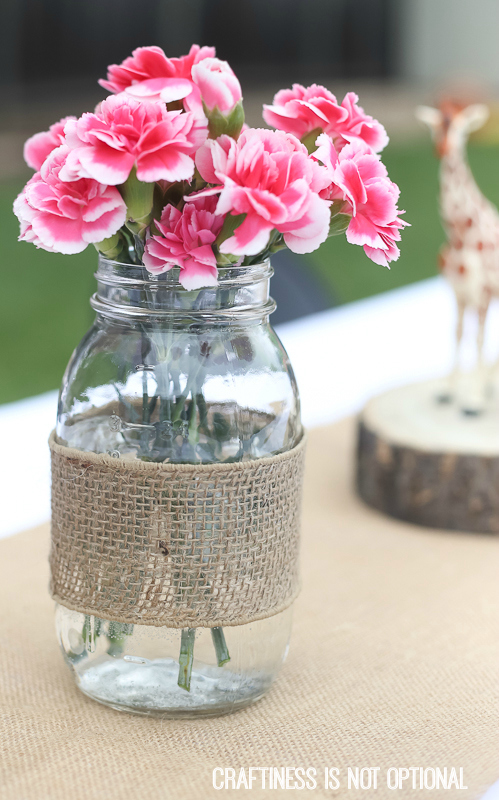 I wrapped some mason jars with burlap ribbon (just hot glued it in), and filled them with these gorgeous (carnations?) flowers from Costco.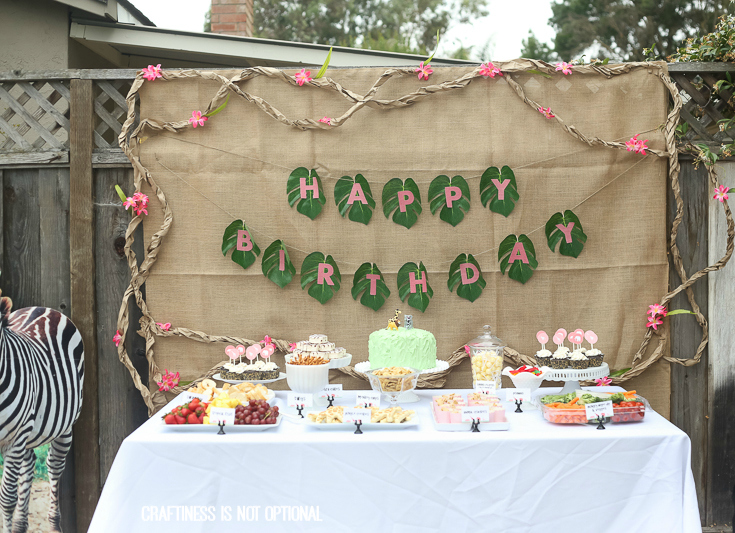 The table! I absolutely loved the backdrop-it didn't come together til that morning, honestly…didn't know what was going to happen there….haha.
I hung some more of that burlap, and then twisted some strips of kraft paper to look like vines. Hot glued on some faux flowers and tada!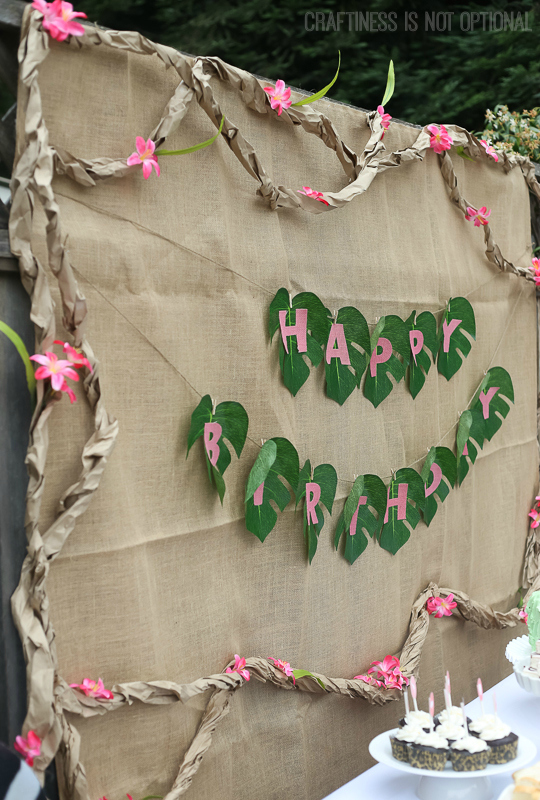 Chic Tarzan-esque decor.
the garland was made with some of these large leaves and some pink burlap stickers from Joanns, clothes-pinned onto some twine.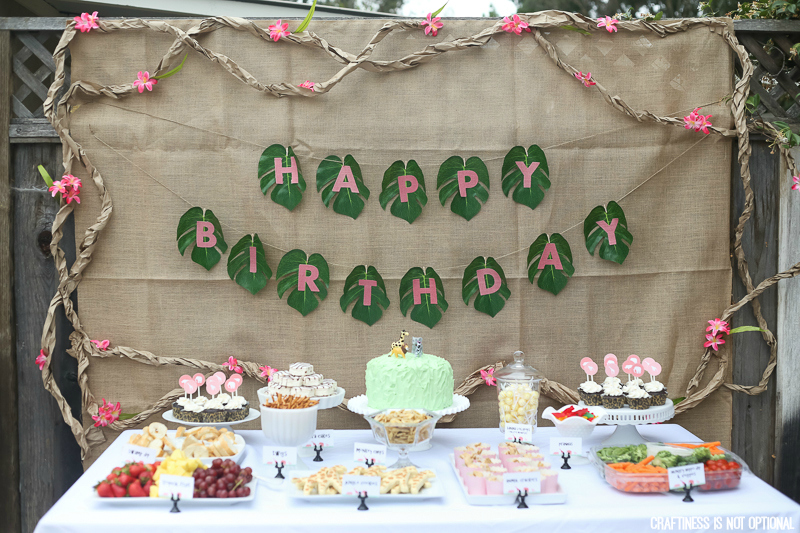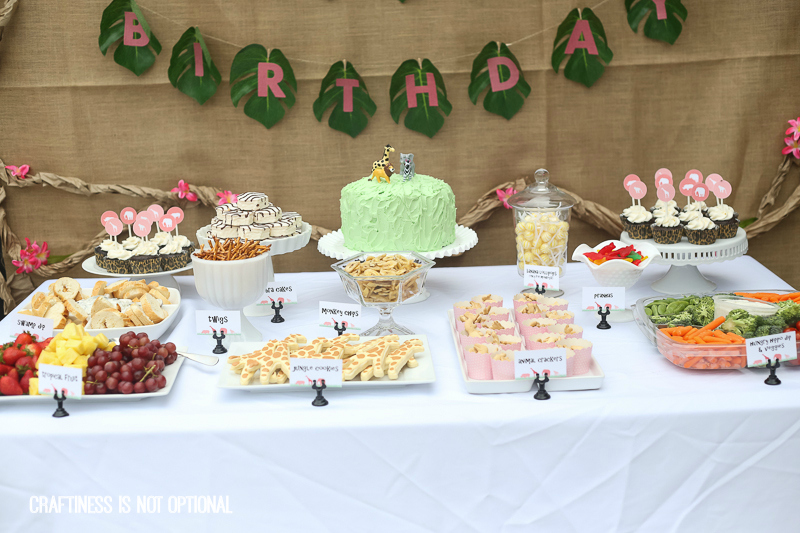 the food! since the party was in the middle of the afternoon, I went with snacks, sweets, and healthy treats.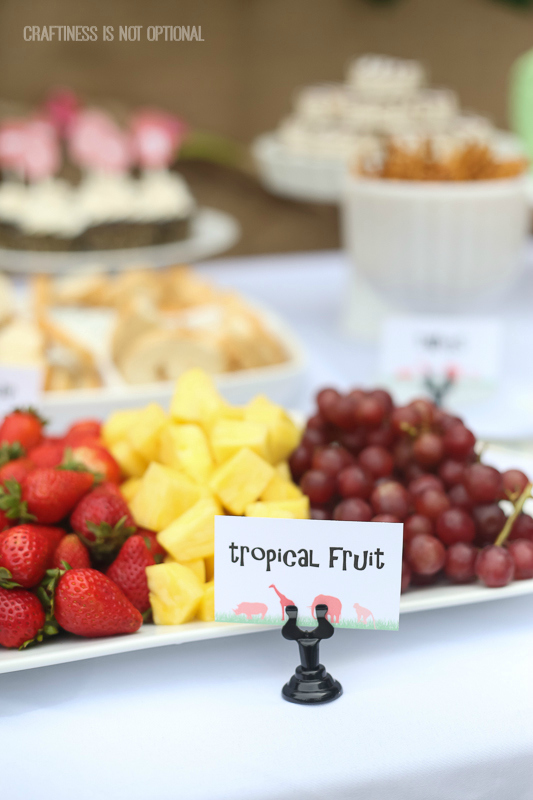 some fruit…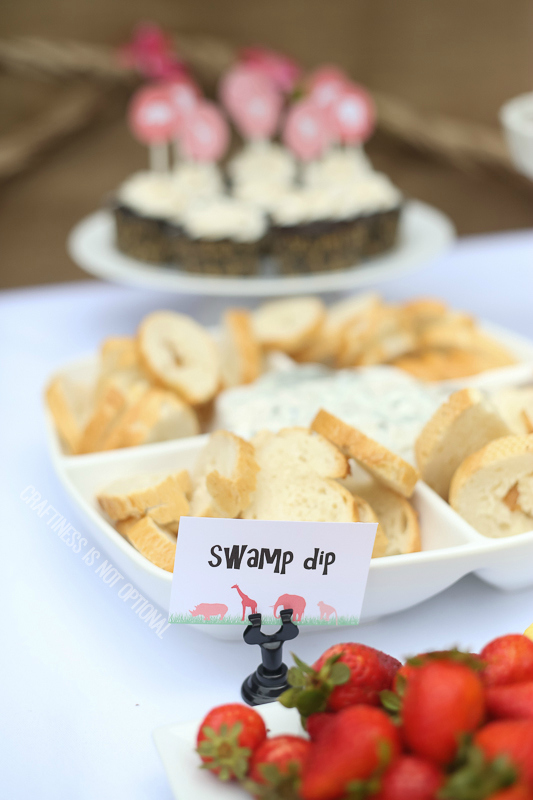 "swamp dip" aka spinach dip and baguettes.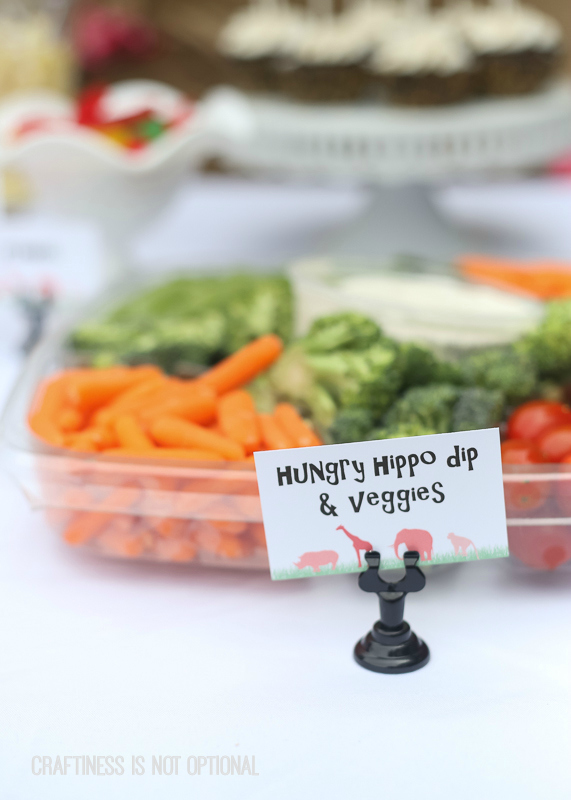 Hungry hippo veggies and dip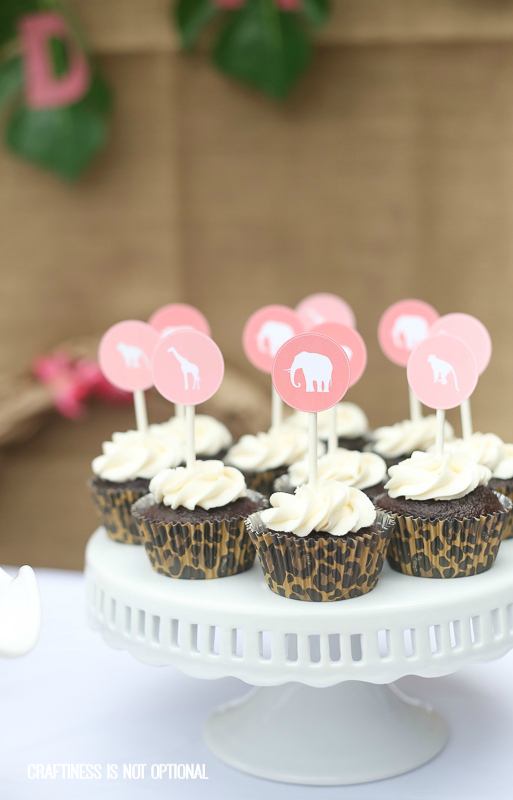 chocolate cupcakes with toppers
You can purchase these toppers in my etsy shop here!
Just print on cardstock, cut out with a 1.5″ circle punch or scissors, and glue to a lollipop stick!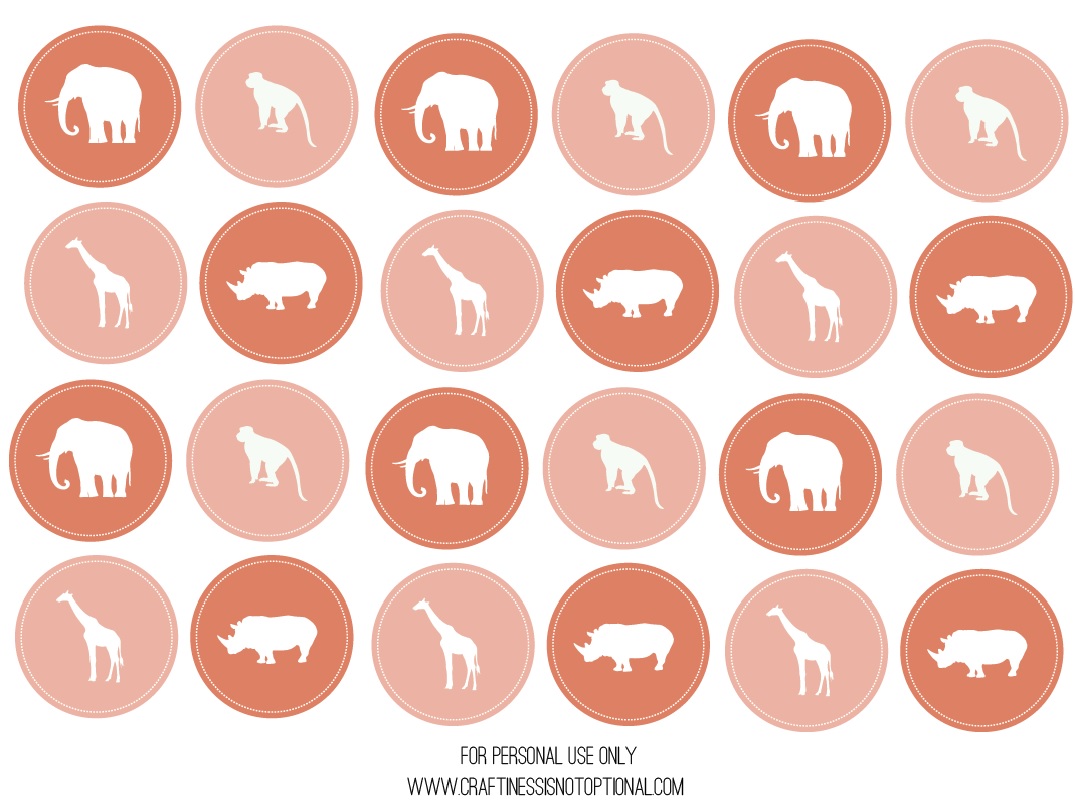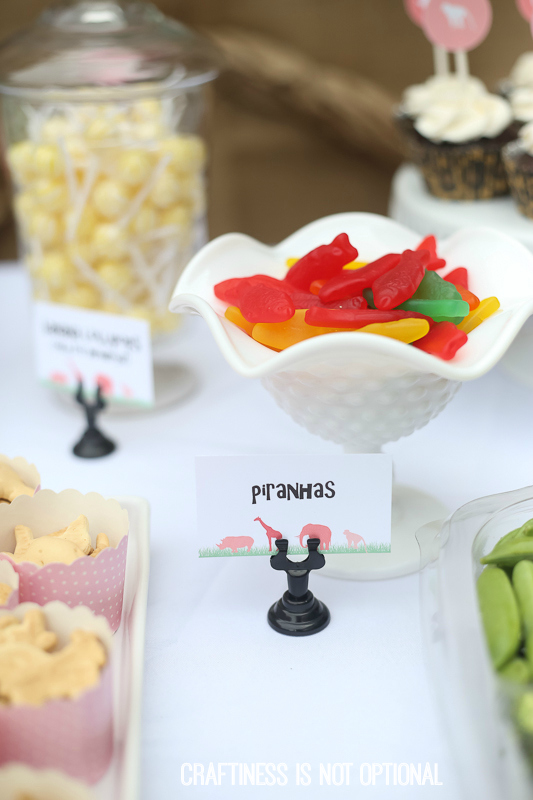 piranhas…ha! these were hands down, Charlotte's favorite.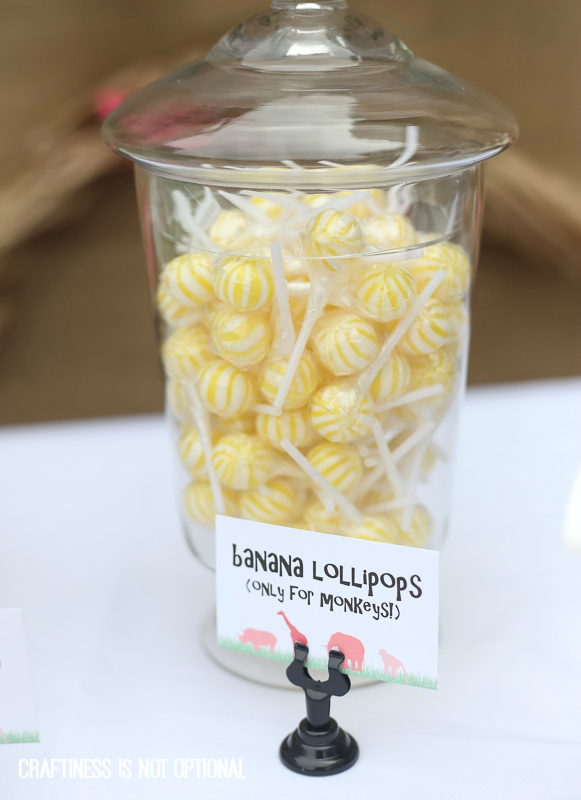 banana lollipops! (only for monkeys aka, all the kids)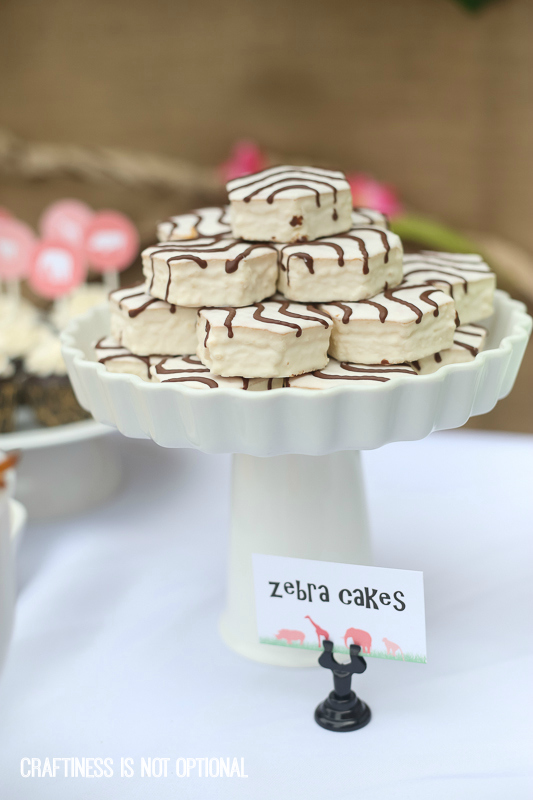 zebra cakes! yess. these were gone super fast, I should have gotten more!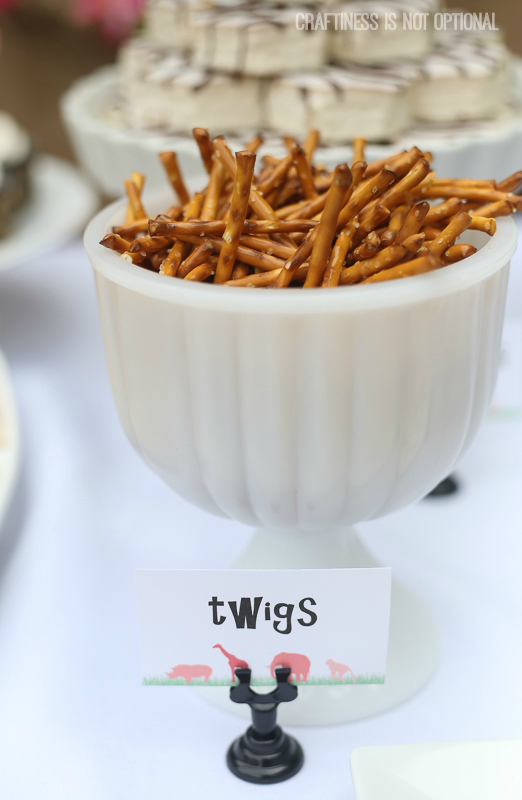 pretzel "twigs"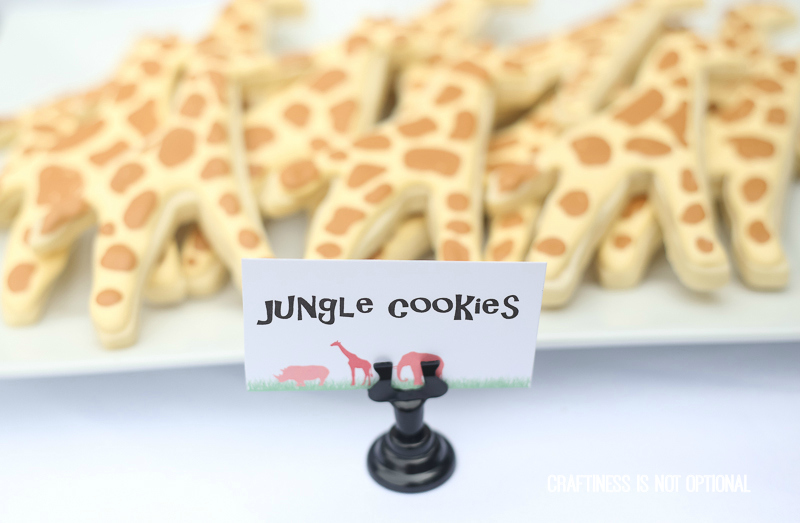 and some jungle cookies…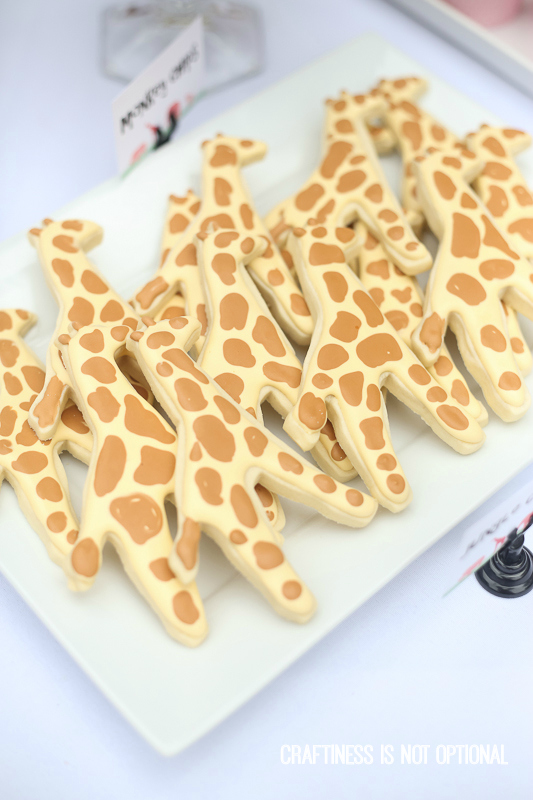 I threw in the towel a little on these and just stuck with one SIMPLE design…giraffes, obvs.
It was as simple as outlining and filling in the yellow, then blobbing the orangey brown while still wet. SO easy.
it took me about an hour to do them all….which was GREAT!
and they looked really cute.
double great.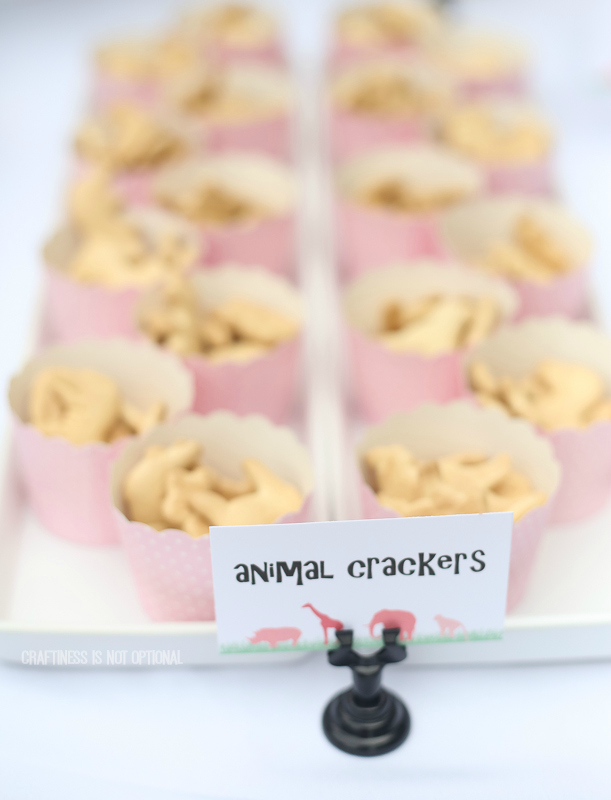 animal crackers cause duh.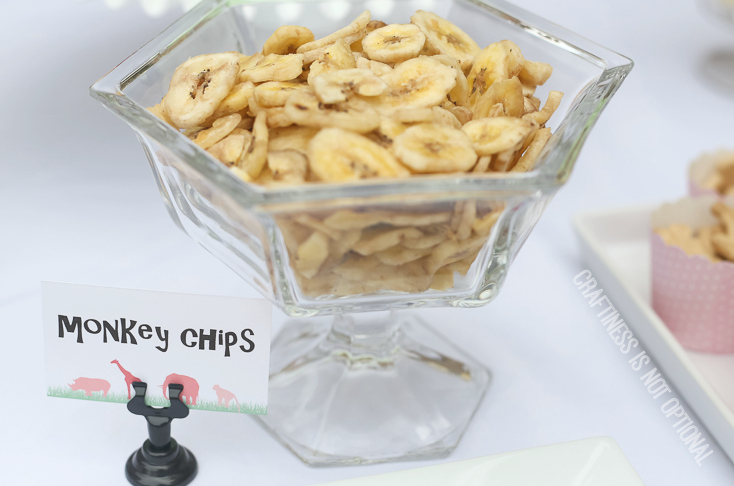 "monkey chips"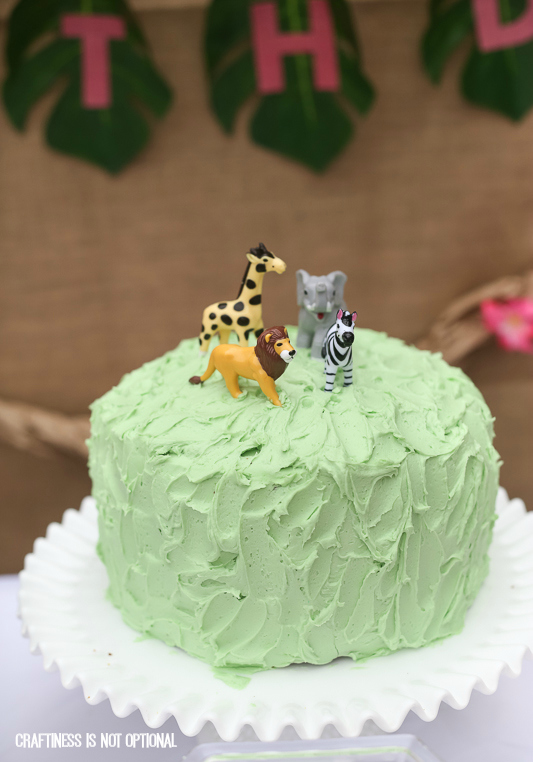 and the simplest cake…I had grand plans but honestly wasn't up to them, so I played it easy with some "grass" frosting and cake toppers.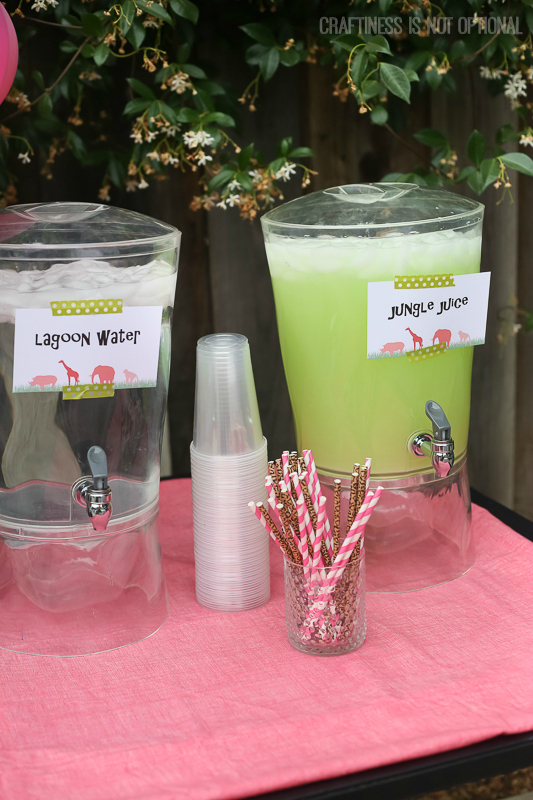 some "lagoon water" and "jungle juice" (lemonade with a teensy bit of blue coloring…and some leopard and striped print straws.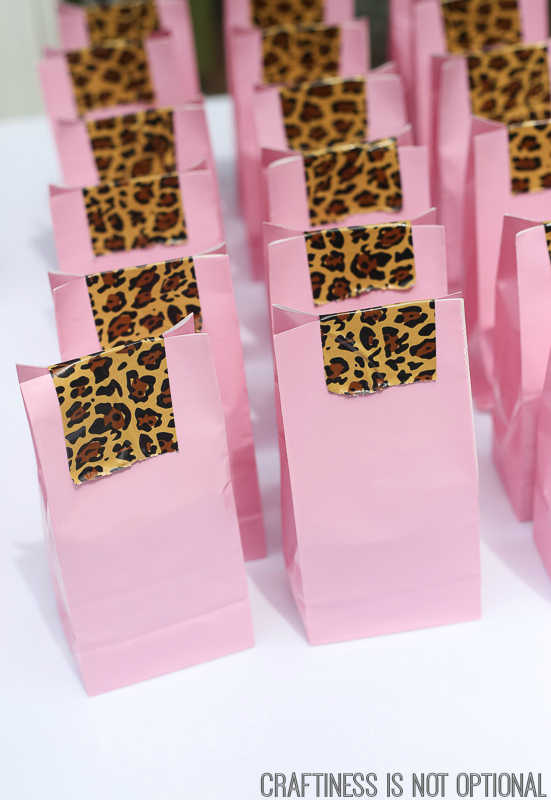 The favors were in simple pink bags, closed with some leopard print duct tape
(it's really bugging me that the one on the left is longer….grr)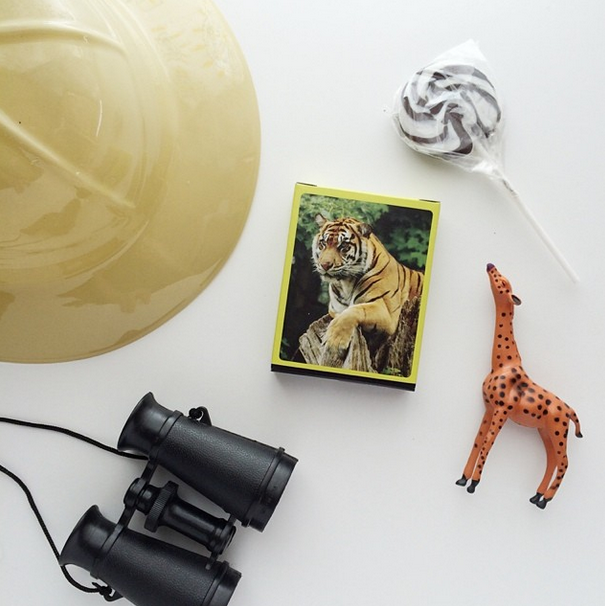 they were some zebra lollies, a jungle/safari-esque animal, and a puzzle…plus the binoculars and hats!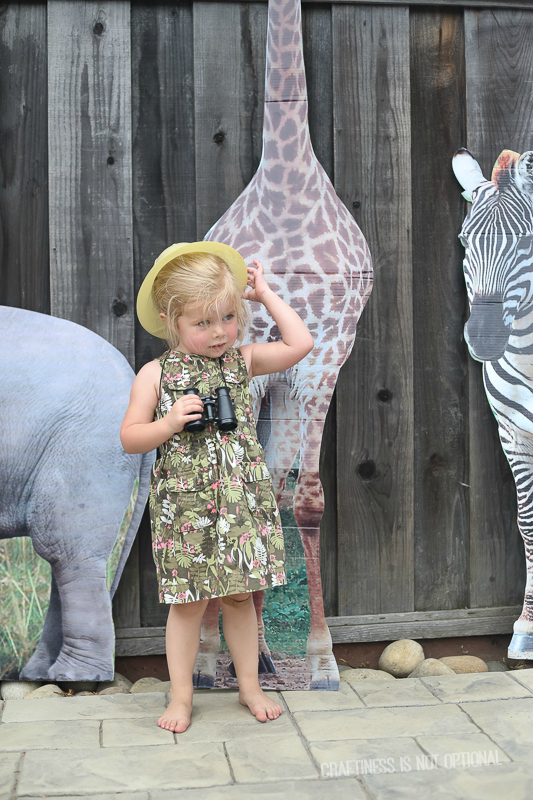 I had thrifted this fun jungle print dress awhile ago (that's actually where the theme came from), and now that she can finally wear it for her party, it's kinda small.
oh well! at least there's another girl to wear it soon!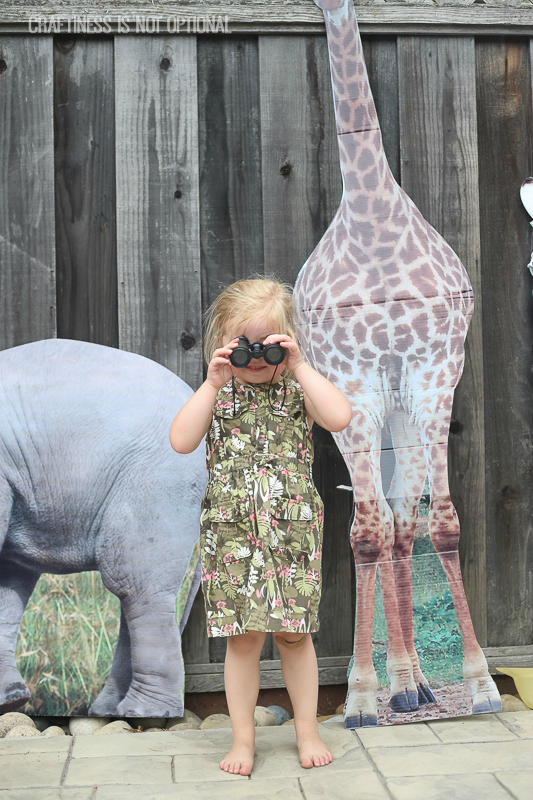 Miss C had a great time, besides the usual party drama and hysterics…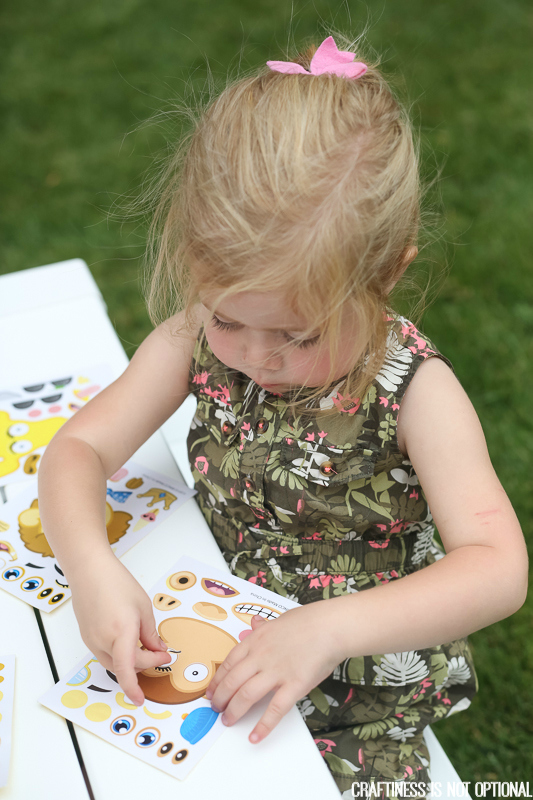 I had these little "make a face" sticker pages out for the kids too…they loved them!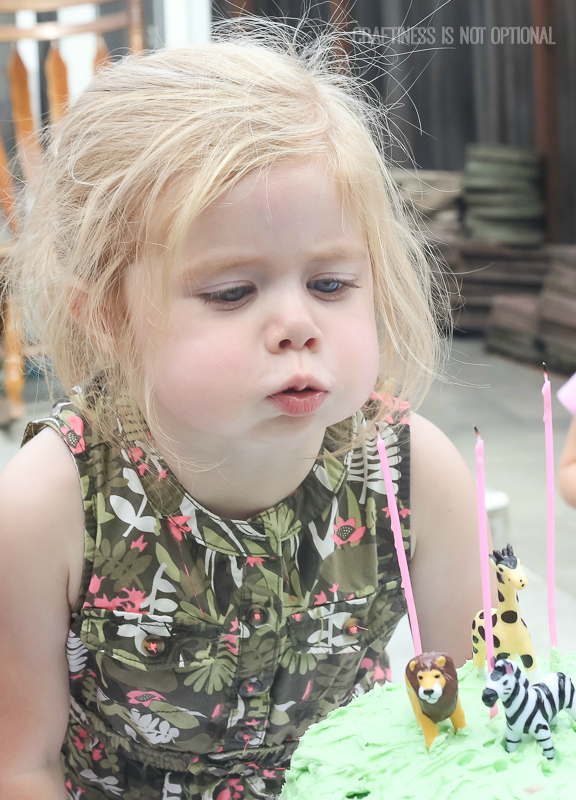 Happy Birthday to my best Charlotte-it's going to be a fun year!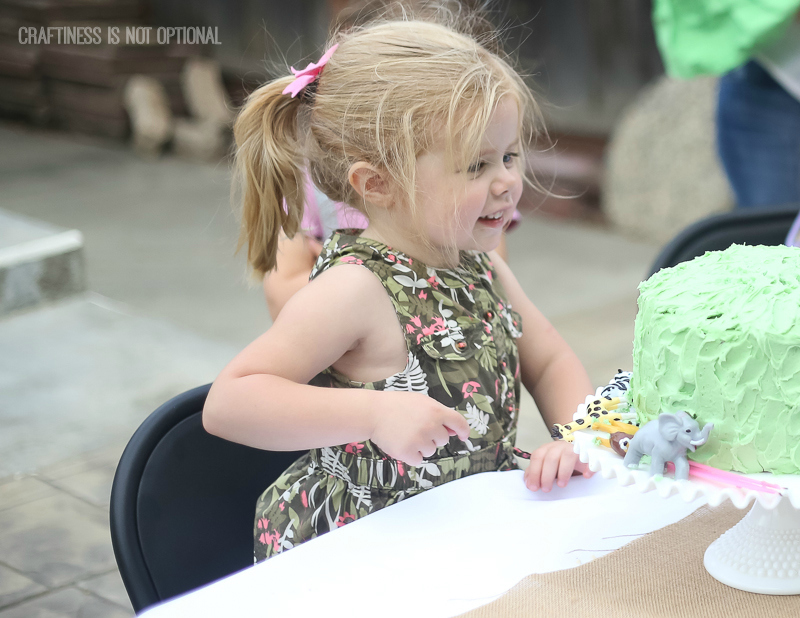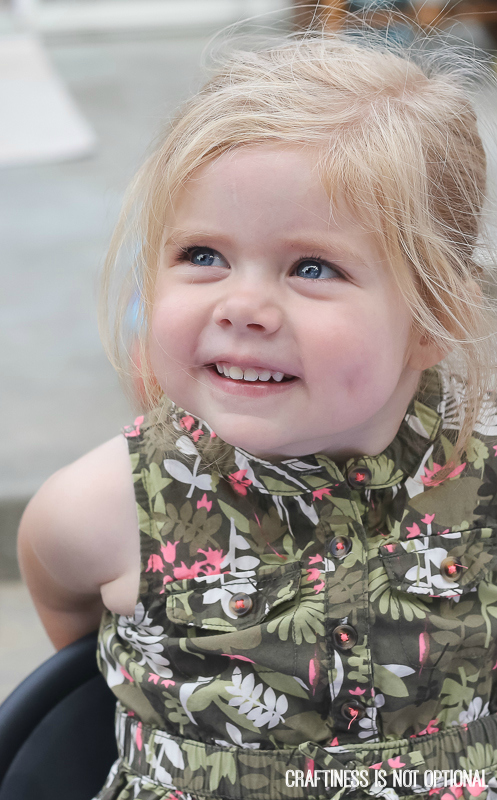 by the way, here's my song playlist for the party-it was a group effort (I asked for help on FB), and I think it turned out pretty darn great.
Roar-Katy Perry
The Lion Sleeps Tonight-The Tokens
Circle of Life-Lion King Soundtrack
I just can't Wait to be King-Lion King Soundtrack
Hakuna Matata-Lion King Soundtrack
Can You Feel the Love Tonight-Lion King Soundtrack
You'll be in my Heart-Tarzan Soundtrack
Son of Man-Tarzan Soundtrack
Trashin' the Camp (both versions)-Tarzan Soundtrack
Strangers Like Me-Tarzan Soundtrack
I like to Move it-Madagascar Soundtrack
The Bare Necessities-Jungle Book Soundtrack
I wanna be Like you-Jungle Book Soundtrack
Colonel Hathi's March-Jungle Book Soundtrack
That's what Friends are For-Jungle Book Soundtrack