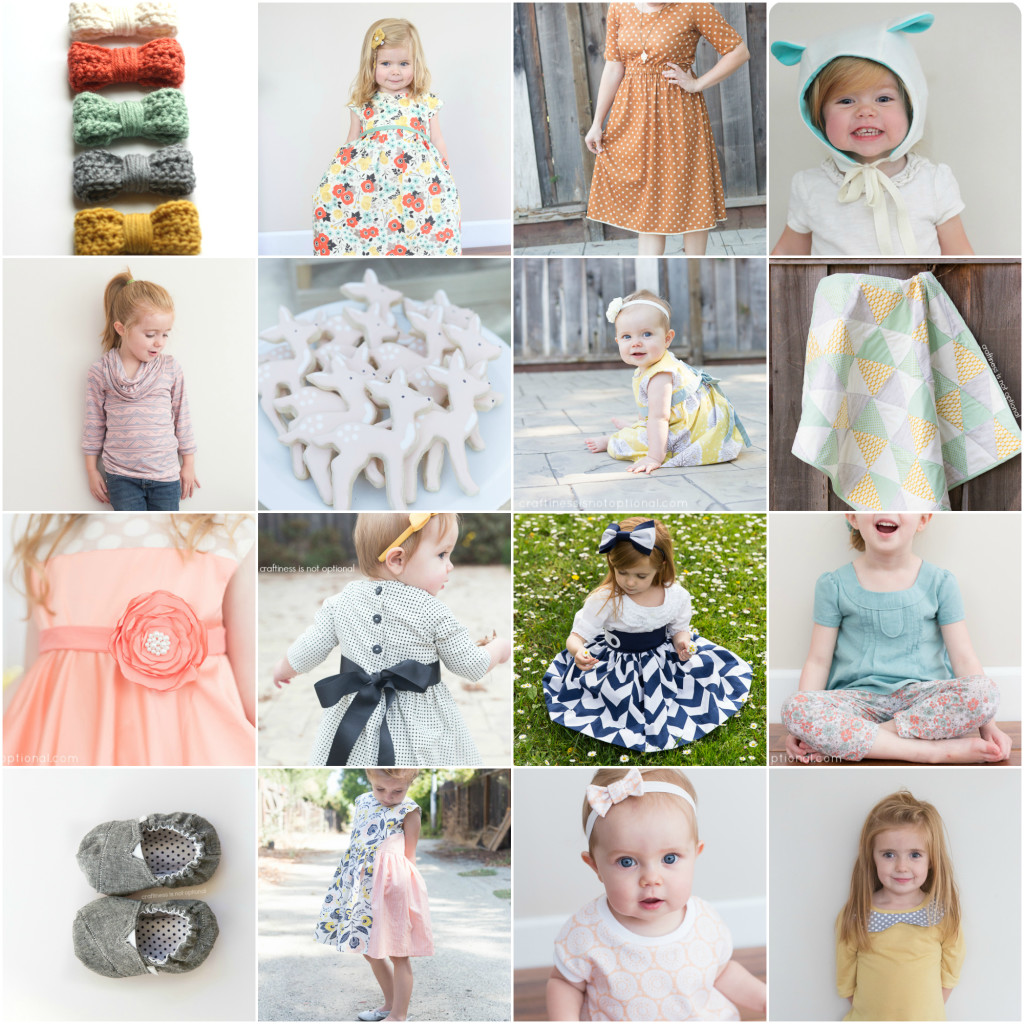 || crochet bows || geranium dress || mustard dress || bear hat ||
|| bimaa || deer party cookies || another geranium || triangle baby quilt ||
|| ballerine de corail project run and play || 5 and 10 designs dress || chevron project run and play || KCW outfit ||
|| baby toms || 5 and 10 designs || knit top || nessie top
I love looking back over the last year of blogging and picking out some favorites. It's quite empowering to look back and see all that got made, baked (and then eaten), sewn, and photographed. It also makes me think about my goals for this blog of mine. I never wanted or expected it to be anything but a fun hobby for me. It's grown into much more than that, but still,  I promised myself awhile ago (ok Rory made me promise myself), that if it gets too stressful, to take a break. (which I did this past 2 weeks-no sewing at all! I was LAZY and it was GREAT. However I am back on the wagon (off the wagon?) now of course)
I constantly feel pressure to blog a certain way or that I'm failing at blogging (that old "keeping up with the Joneses" silly notion), so I just wanted to say thank you.
Because I never feel that pressure from you guys. It's all in my crazy little head. (and partly, I blame Pinterest, lol) You guys are the best. Seriously. I love this little nook of the internet that sewing and crafting bloggers have created, because such amazing, kind, and supportive people are drawn to it.
A big virtual hug to you all and I hope you have  a Happy New Year!!