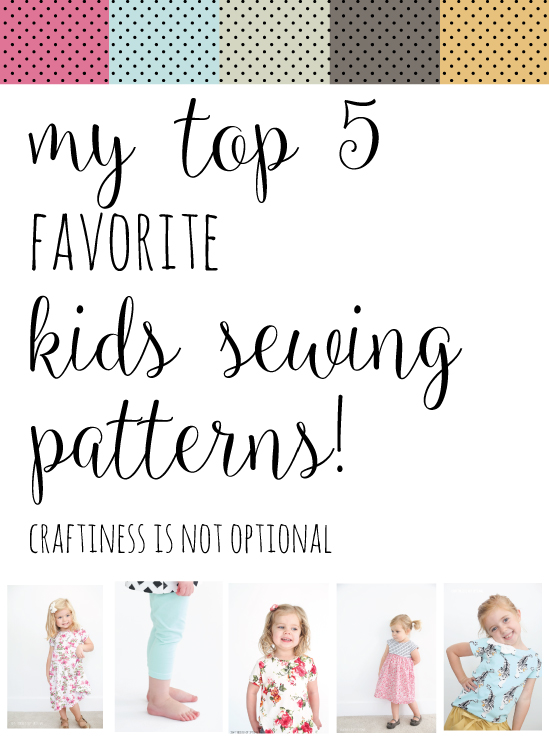 This post was really fun to write! and also a ton of work. gathering photos from a blog is no small feat. well, compared to climbing a mountain it is, but whatever. I got the idea for this post from an Instagram comment, and I ran with it! I definitely have a few fave patterns I come back to time and time again. They are all pretty basic patterns, but those are my favorite, I admit. They are fun to embellish & hack, if you will. So without further ado…and in no particular order-my top 5 favorite kids sewing patterns!
Also I'll be giving away bundles of ALL 5 patterns to 3 lucky winners! So scroll down for that!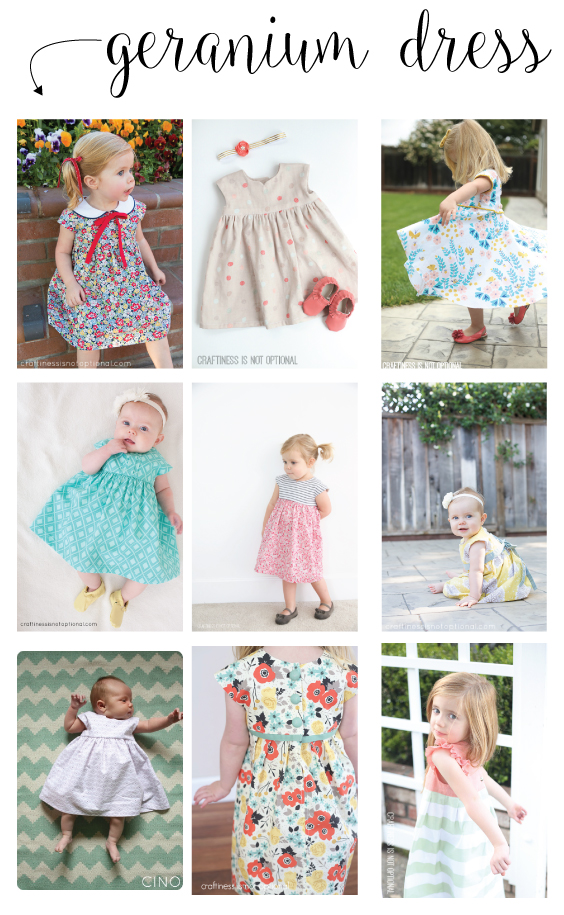 vintage may || nani iro || twirl
teal easter || stripes and floral || mustard trees
very first || floral || mint and coral
I was lucky enough to be a tester for Rae's Geranium dress pattern, and I've been making them ever since. I love the classic silhouette and the different sleeve options-I even had to leave a few out of the round up image, I had made so many. It's a pretty simple sew and great for a beginner…I think if I had to pick a favorite it would be the liberty and striped geranium. It's classic but modern and I only wish I'd sewn it in a larger size now!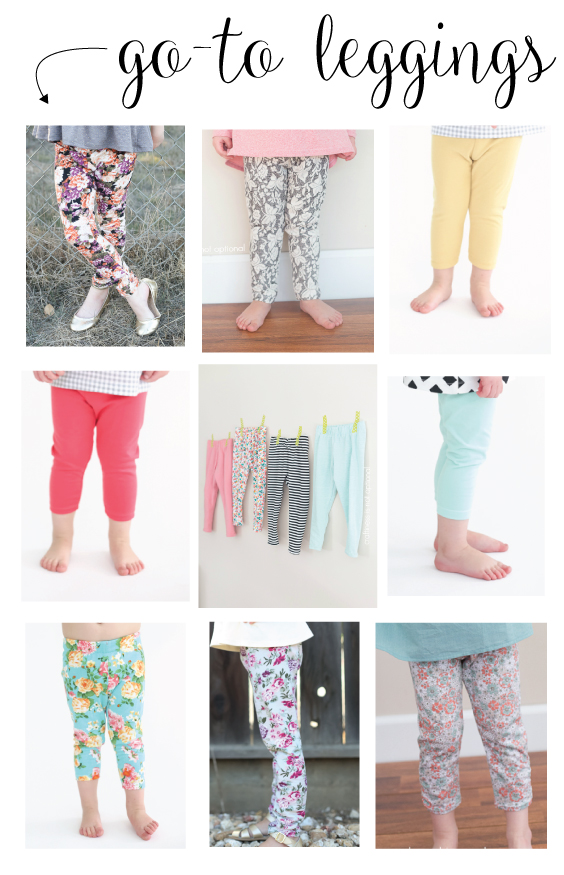 purple coral floral || grey butterfly || yellow
coral || collection || teal
tropical || floral || more floral
I can't say enough good things about Andrea's Go-To Leggings pattern. I've made soooo many of these. I haven't even blogged probably about 5-6 pairs. I figure, how many leggings do you guys need to see before you get sick of me posting leggings? I love the capri & short options, and I haven't even used the skirt option, etc….the basic is my fave. Ava has pretty much grown up in these since she was a wee little babe. I think my favorite pair is probably….that coral/purple pair. Or any of the black and white striped ones I've made. (like, 3!)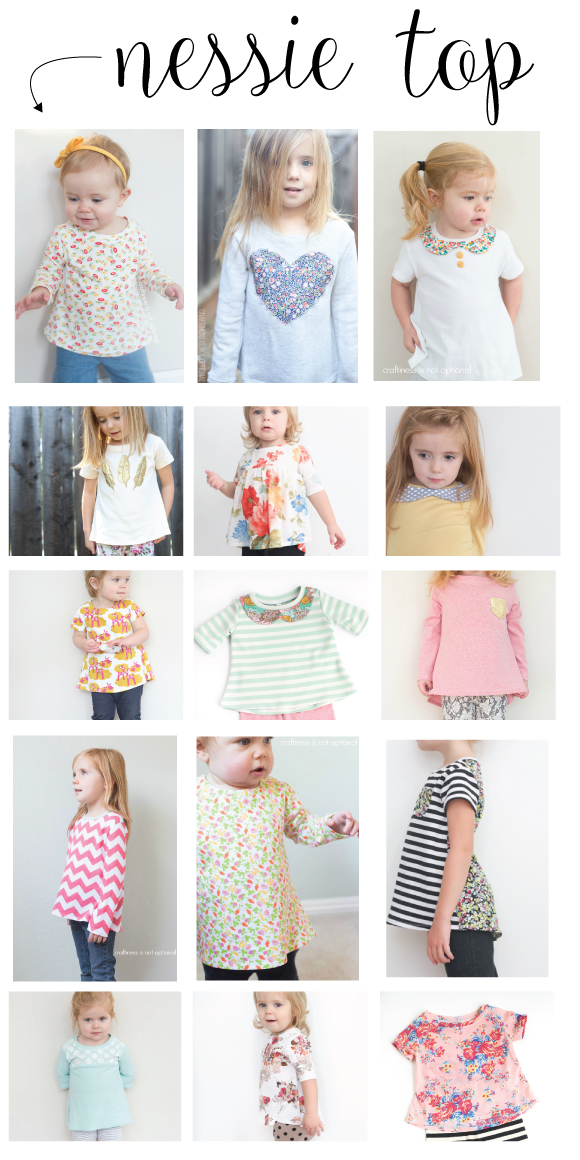 too many nessies to link to-just check them all out here!
So this might seem self-serving to put my own pattern into my round up. But, seriously. I love the Nessie top. It's a simple top-not that it doesn't have it's fun additions in the pattern-color block and peter pan collar options are included, but the basic nessie is a great…basic! it's got a fun swingy hem and I love it in all the sleeve lengths. win-win-WIN! I have timed myself in the past and it takes me about 20 minutes to sew up a basic Nessie. I have a lot of practice guys! I think the count is over 25 by now!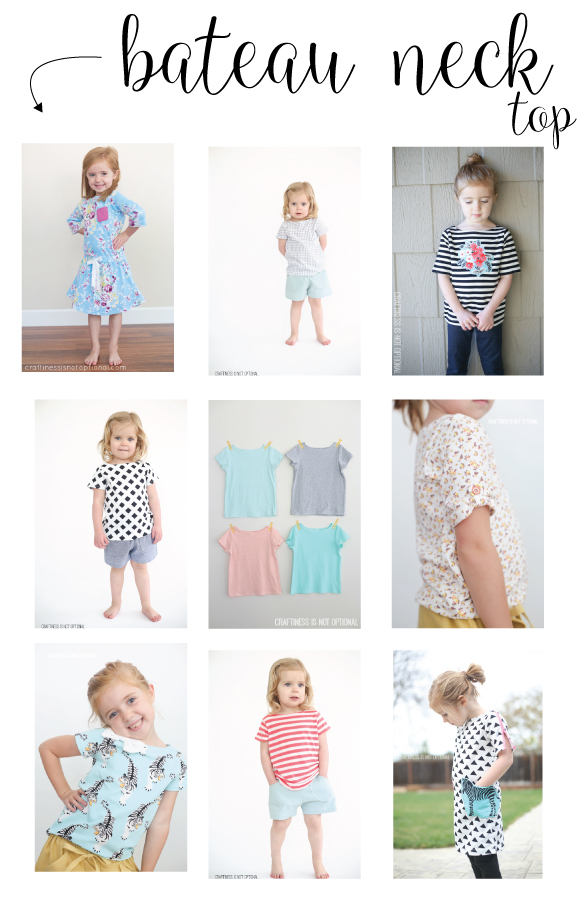 granny chic dress || gingham || stripes w/ floral
checks || solids || yellow floral
tigers! || striped coral || Zebra dress
I first made the Bateau Neck top (dress option) for Anneliese's pattern tour-the granny chic one above. It quickly became one of my favorite tee patterns because the fit was spot on, it was a quick sew, and hello!? No neckband needed. I think that's why I love it so much. It's a very fast sew! Those 4 solid shirts are still going strong in Sadie's wardrobe, too. Miraculously they haven't gotten any horrible stains and they're so soft and her first choice to wear with her patterned skirts. And gosh I love those zebra pockets. Awesome sauce.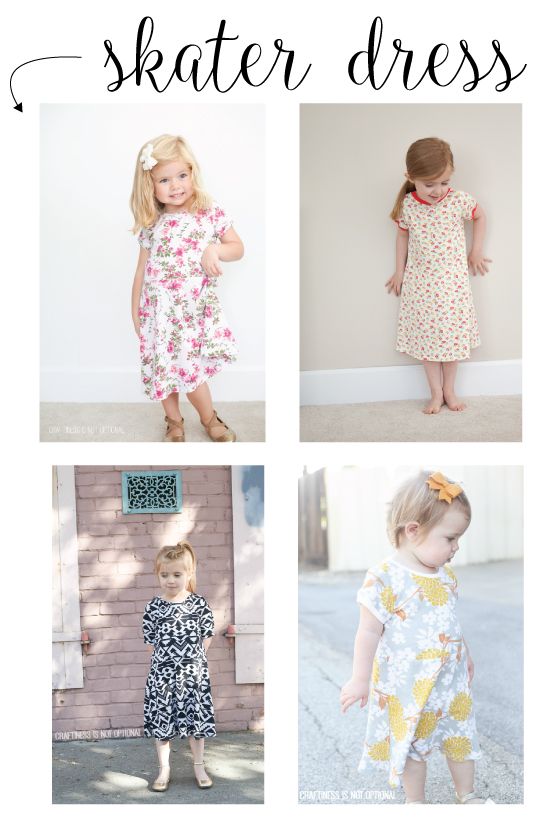 pink floral ||red yellow floral
And my last favorite! The Skater Dress Pattern by Kitschy Coo. I wanted to be sure I had made at least 4 of each pattern to consider it a fave…and this one makes the cut-it's cute, simple, comfy to wear and also, a quick sew. I haven't played around with it as much as the others, but my girls have loved the versions I've made them, and I really love how easy it is for them to get dressed when they pick one to wear! I also love picking out a contrast fabric for the neck and arms bands-a fun way to play around with different fabric combos!
ENTER below to win a copy of all 5 patterns, for 3 lucky winners!
HONORABLE MENTIONS
Since I decided on a top 5-I had to cut a few out, but here are a few of my other favorite patterns to sew up!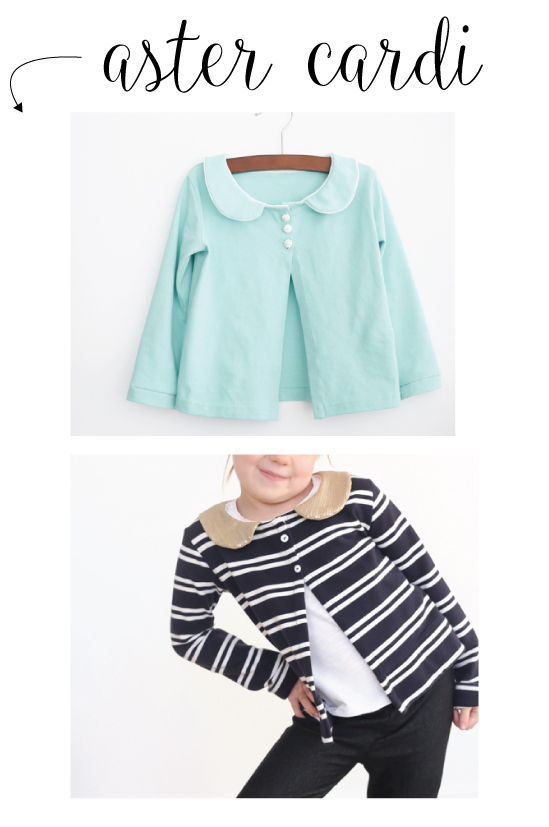 Aster Cardigan. Adorable cardi pattern with the cutest collar. The only reason I haven't sewn up another 10 of these is……..well…that's awkward. I have no reason! I'd better get sewing…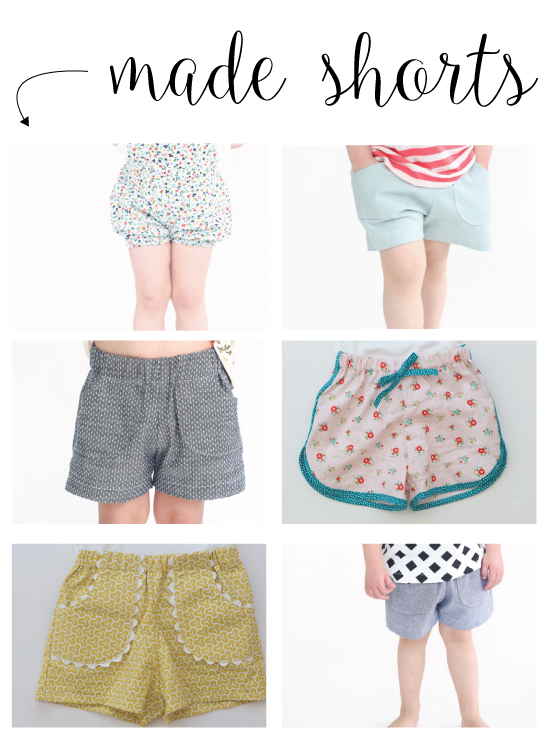 The famous MADE kid shorts! Perfect for both genders and easy to customize or embellish. Do you sense a theme in these patterns?