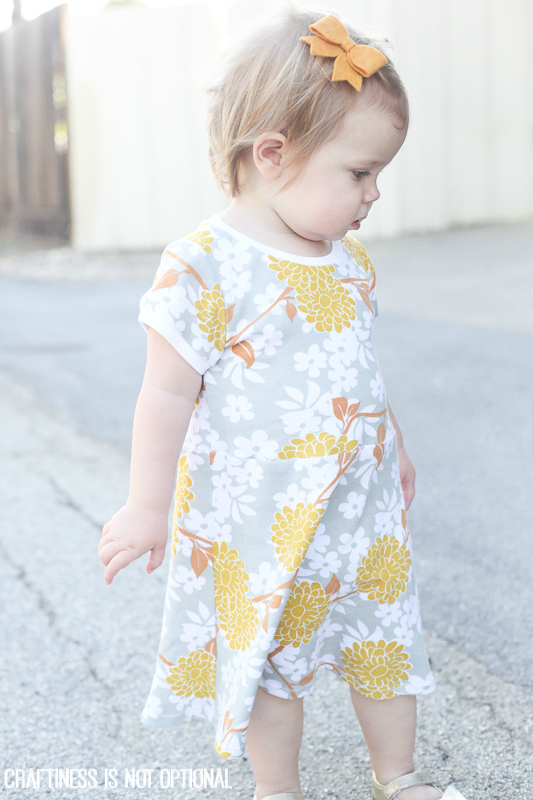 I'm slightly addicted to the Skater Dress pattern by KitschyCoo. I've made, I think, about 4 of them, but I have so many fabric variations floating around in my head. Like one I wanna make for Sadie asap. Hope I can get to that soon! Anyways…I just started picturing one on Ava and had to sew one up the other afternoon.
I made a 18mo/2T size, which is definitely big on her right now. Just a little loose and long, but the pattern is designed that way, so I'm cool with it. She looks downright adorable anyways.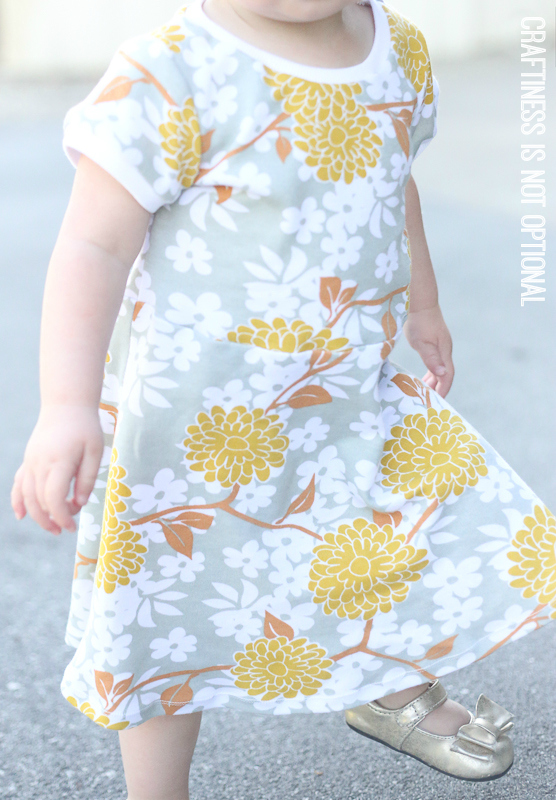 Part of what keeps selling me on this pattern is the swingy skirt! Also it's FAST to make.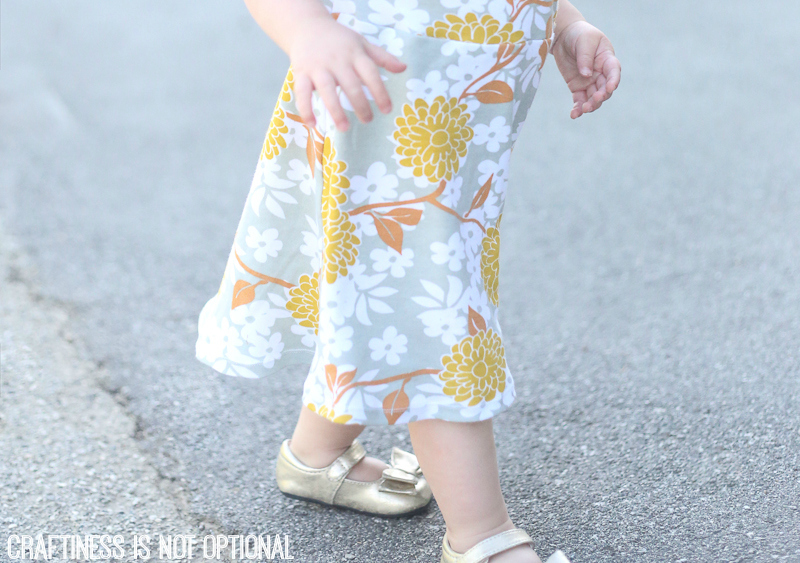 I used some of the new interlock over at Girl Charlee, which is LUSCIOUS. Love it big time. For the neck and armbands I just used some ribbed knit from Jo-Ann.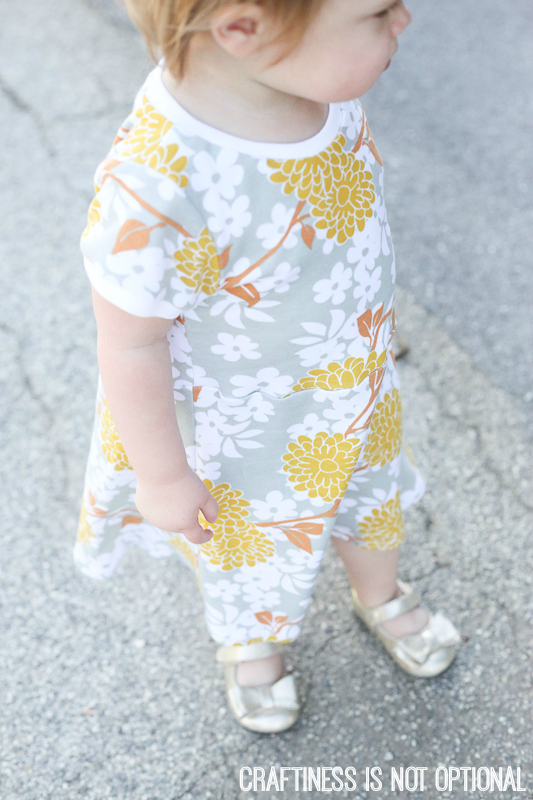 She is getting to be such a toddler….very opinionated and not so easy to take pics of anymore. Not that she ever was, except for when she sat still and didn't crawl anywhere. lol.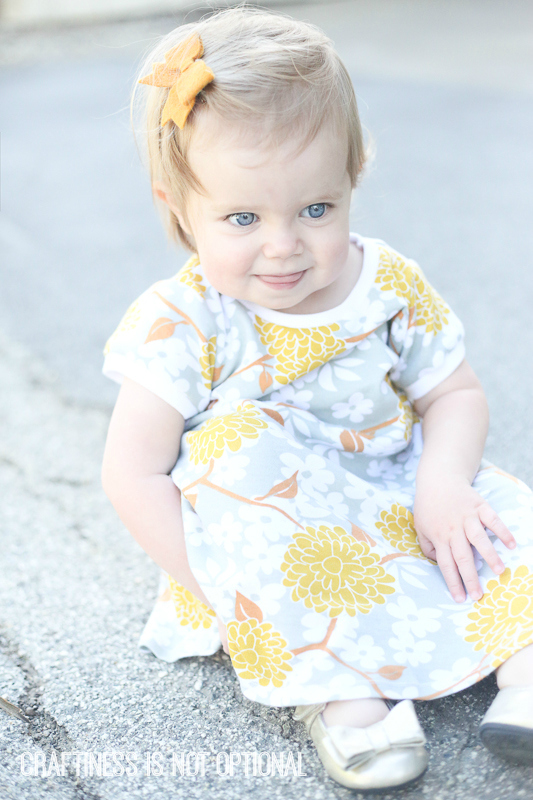 I guess I can deal when she's this cute.