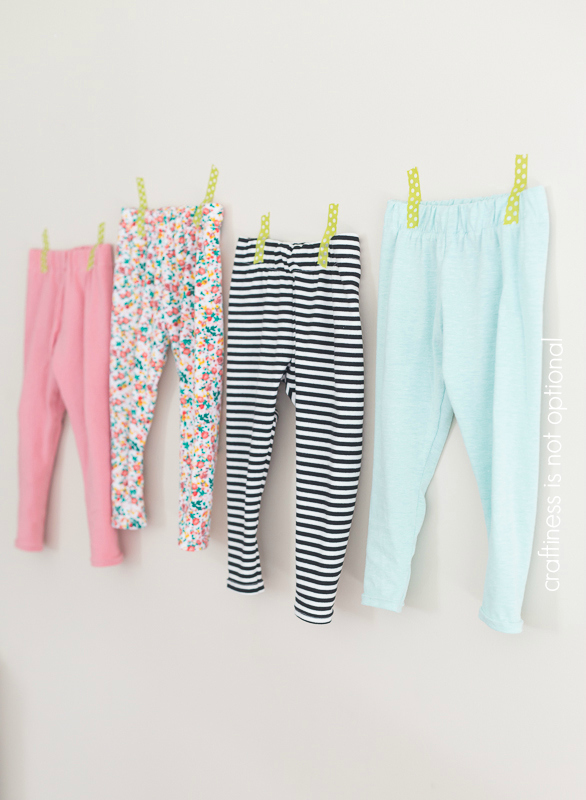 I had prepped for KCWC by cutting out a bunch of Go To Leggings (affiliate link) for Ava while Kristin was here last weekend…and then later spent an afternoon sewing them up, and then fighting the urge to cut out and sew more. (darn halloween costumes needing to be sewn and all). I have to applaud Andrea again (and again…)for this amazing pattern-the fit is spot on, and they are SO quick to sew up. She includes a bunch of variations in the pattern too, but I stuck with simple, since Ava really just needed some wardrobe staples for the cooler fall weather.
I sewed up the 12 month size, and added about 1 3/4″ to the bottom, since Ava is constantly growing out of her pants lately, and I wanted these to last for awhile. I like to use 1 1/4″ sport elastic for the waistband…it's really soft, stretchy, and perfect for leggings.
Also: Go To Patterns is having a sale on patterns for Kids Clothes Week-10% off your entire purchase or 20% off your order of $30 or more!
Use the codes KCW10 for 10% off and KCW20 for 20% off $30 or more.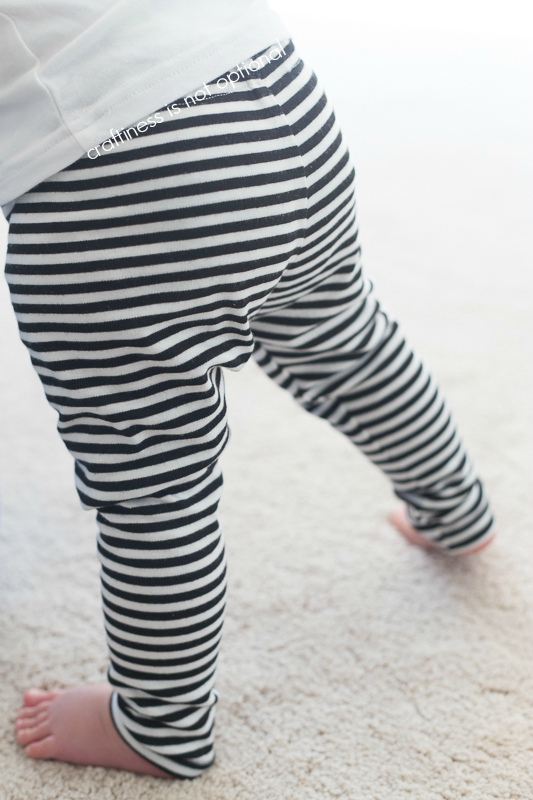 This black and white knit is from Girl Charlee, and it's a ponte de roma, which means it's a medium weight, thicker-than-your-average-jersey, and it was a dream to sew with. Plus it's reversible, and you can use either side! awesome sauce.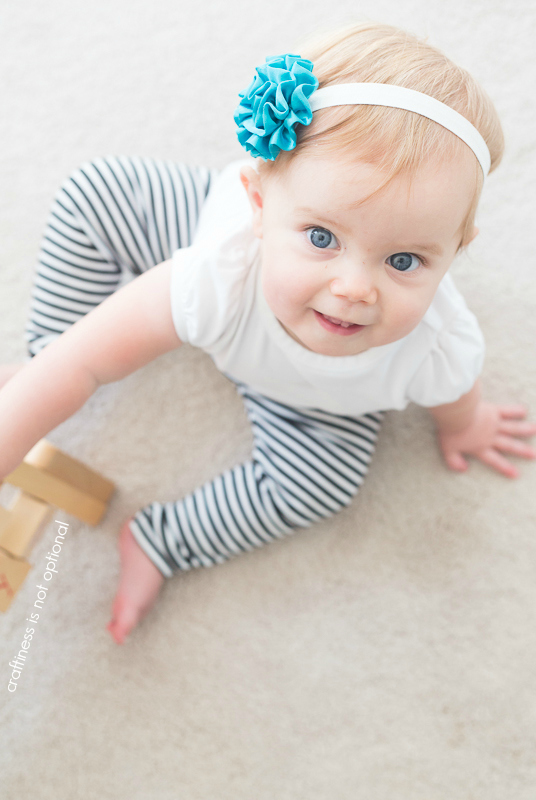 pause for cute face.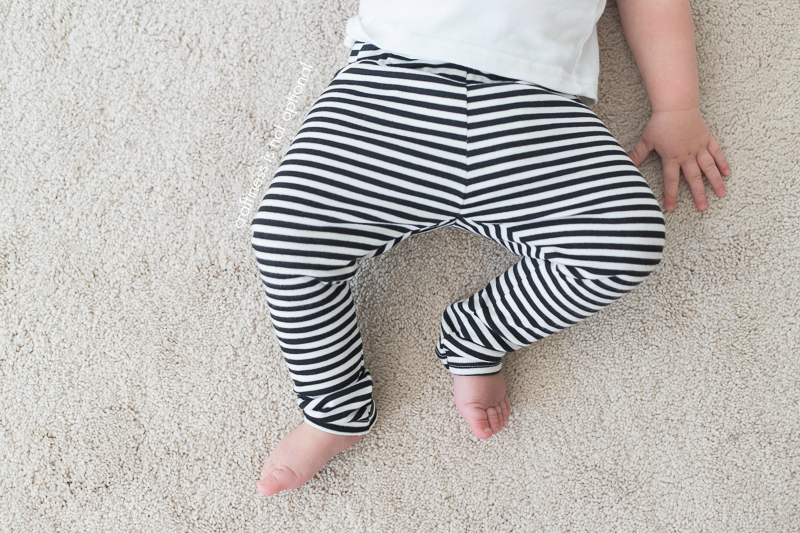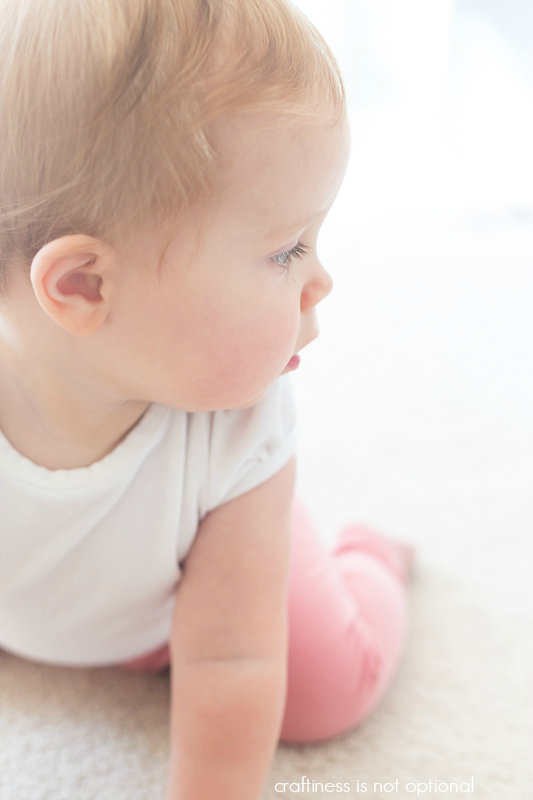 The fabric for this pink pair is from….mystery stash source. No idea but it's a 4 way stretch fabric, so these are super comfy, I would assume.
I'll make sure to ask Ava later.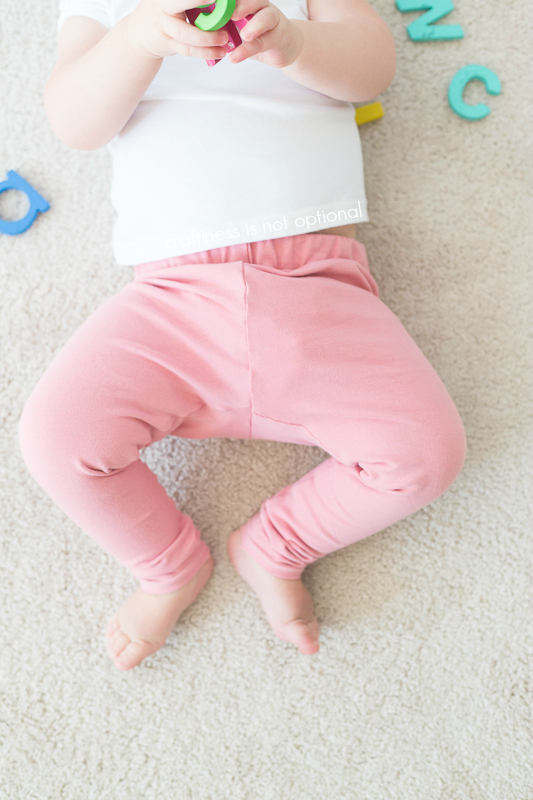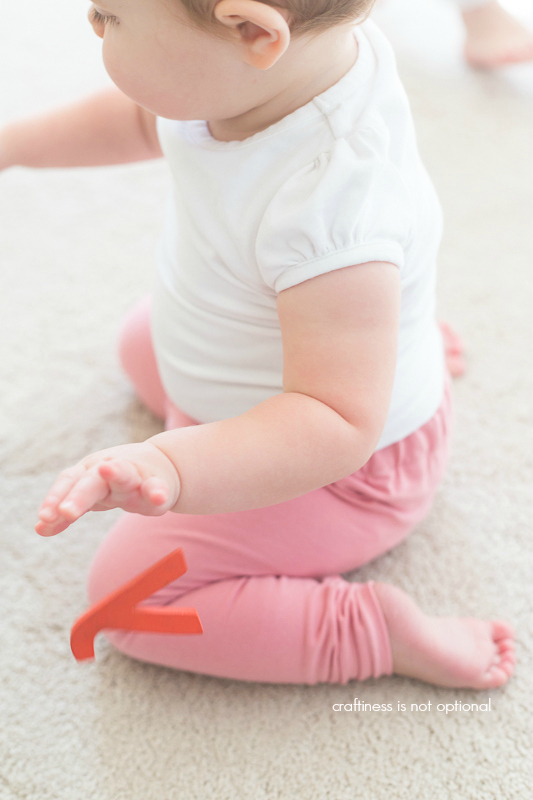 ahh yes. The force is strong with this one.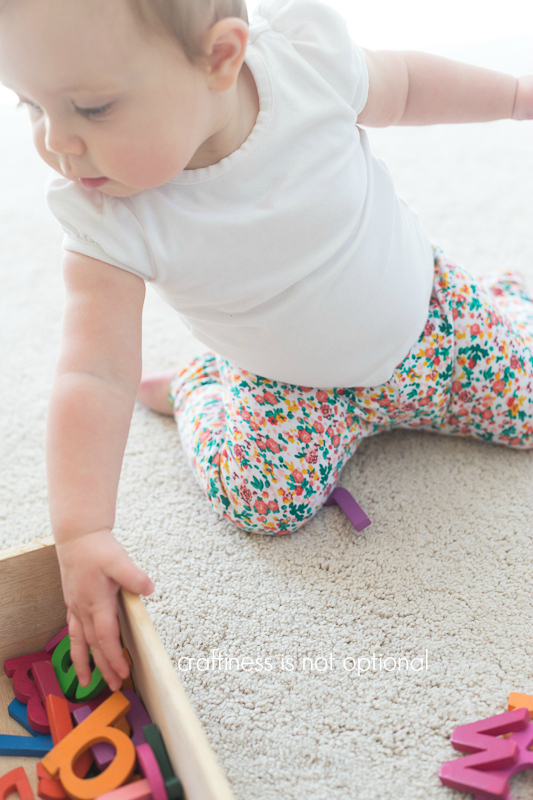 the fabric I used for these floral leggings is sadly not available anymore, but I got it from Girl Charlee and also used it on Sadie's hopscotch tee. I had just enough for these leggings…hooray cause I love this fabric like carazay.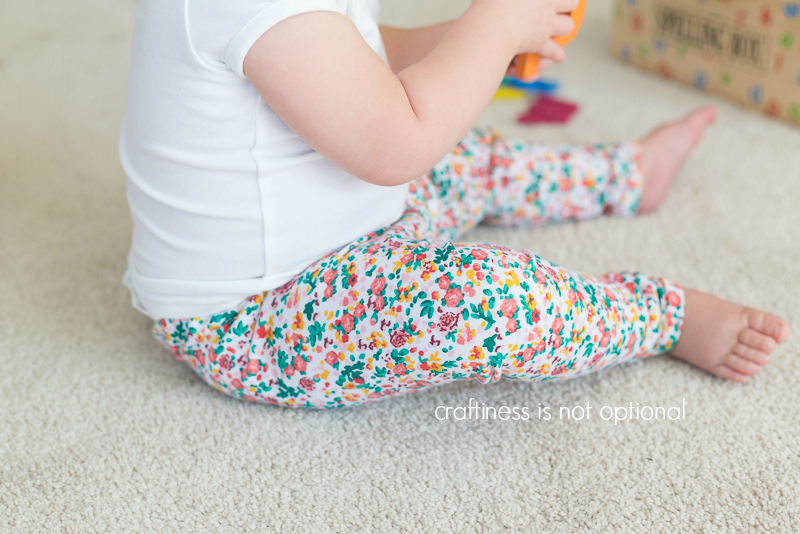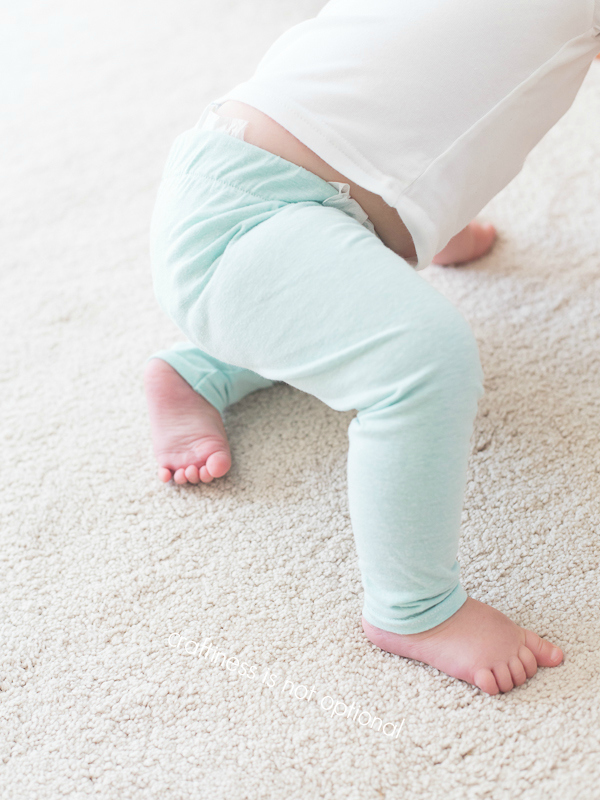 For the mint I used this fabric, which is heavenly. A gorgeous color,  perfect weight and NOT see through! woohoo!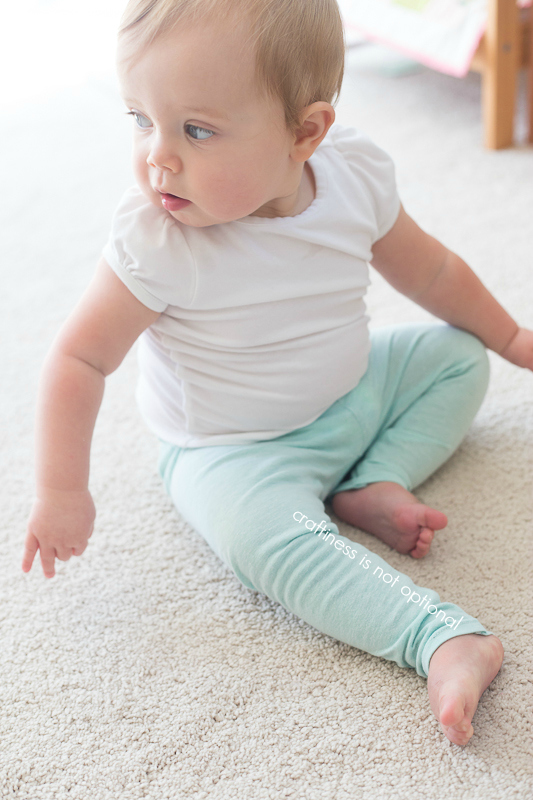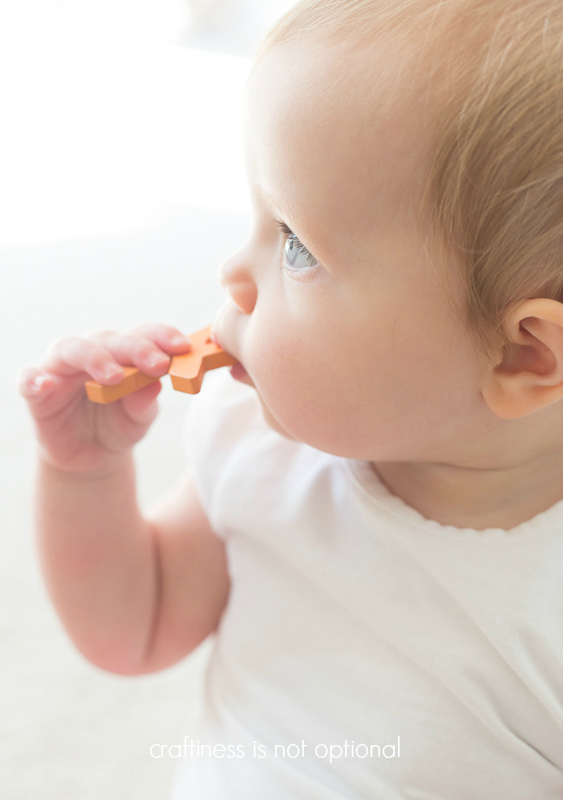 I just love this little gal. especially in bum hugging leggings.