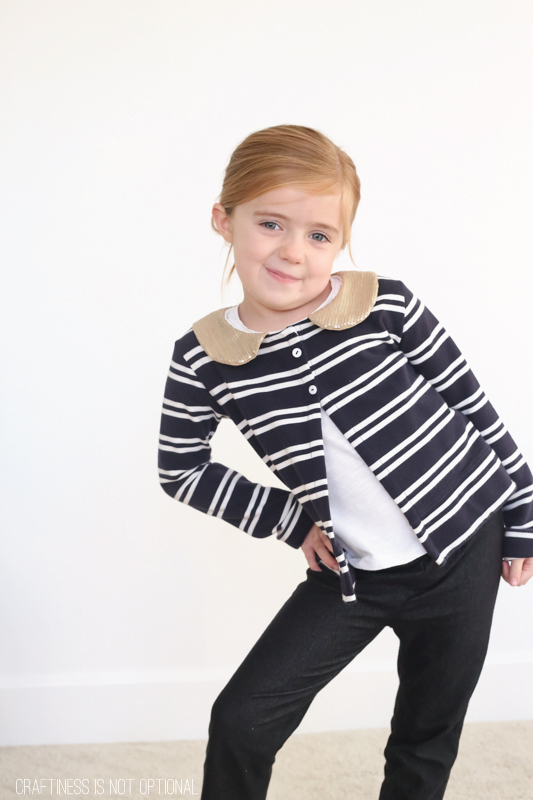 I've been wanting to do a sequin collar on SOMETHING for ages…so I finally got my act together and added one to this upcycled cardi.
I thrifted this Lands End tee and flirted with making another dress….
I love finding L.E. tees in great shape because the fabric is superb…this one had one teeny bleach spot that I was able to cut around!
…anyways, I decided not to waste the long sleeves of the tee and grabbed my Aster cardi pattern and got sewing!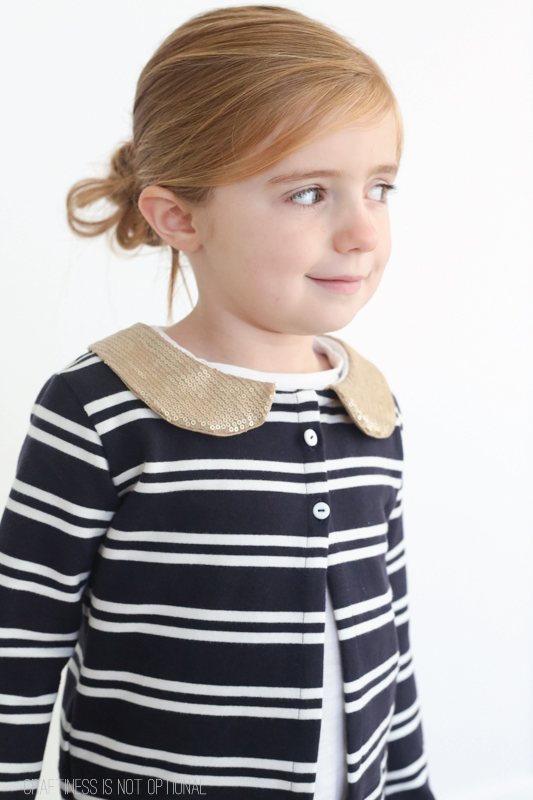 Then I decided the sequin collar had to happen, and I'm so glad it did. I used a little bit of the stuff leftover from when I made Sadie's STYLO skirt.
I backed it in some gold-ish linen which worked perfectly!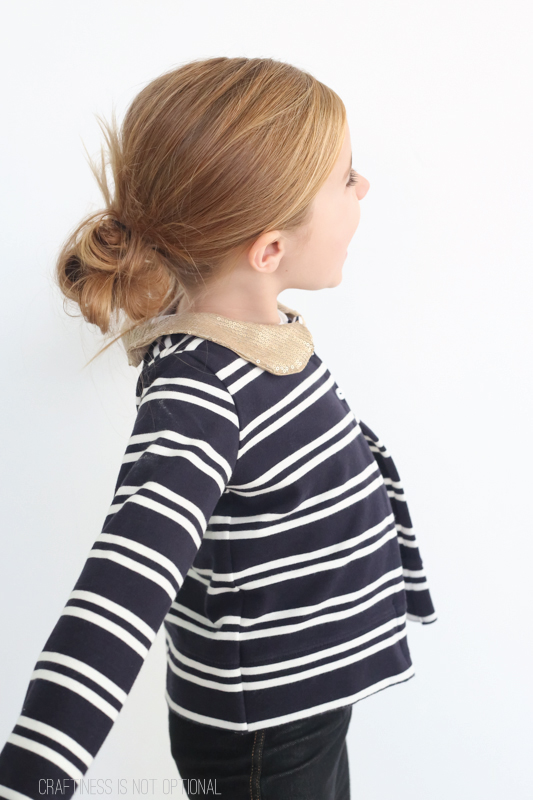 a couple of tiny white buttons completed the cardigan-I cut the sleeves a bit long but it'll just fit longer, right?
I kinda really truly love this one.
(which you can always take to mean: I want one in my size)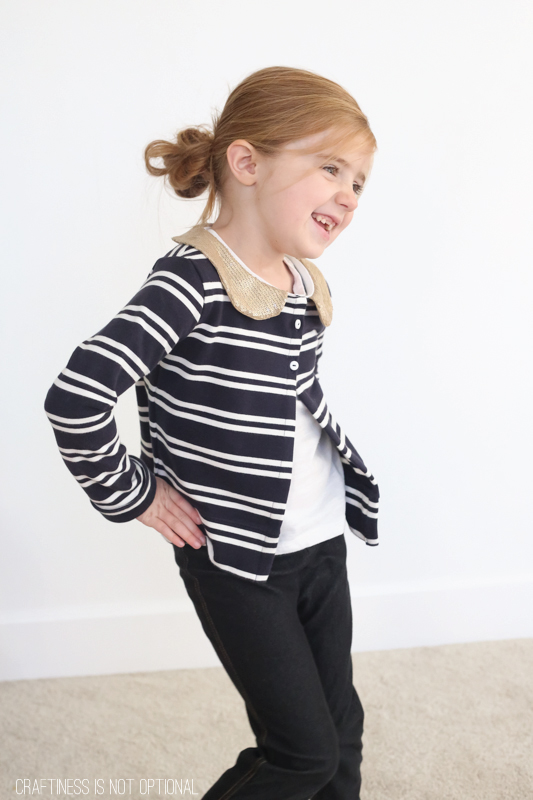 before and after!