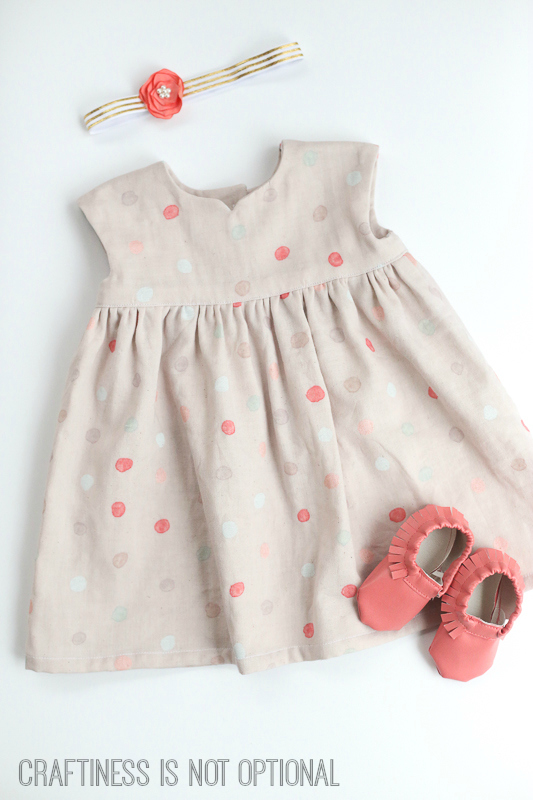 I had a baby shower a few weeks ago for an old friend-well she's not old, just…well you know.  I've known her forevers.
Anyways, she's having her first baby-(a girl!) so I knew I wanted to shower her with homemade goodies. She's got amazing style so I tried to pick fabrics out that were stylin'…haha who knows if I succeeded but I tried…lol!
I had to whip up a 3-6 mo Geranium. It's my go to dress pattern. I sewed it up in some uber soft Nani Iro…it was a little hard to sew something up with it since my hoarder tendencies were coming to the surface, but I imagined it on a little bubs…and just couldn't not make it. Dang Nani Iro is fantastic fabric.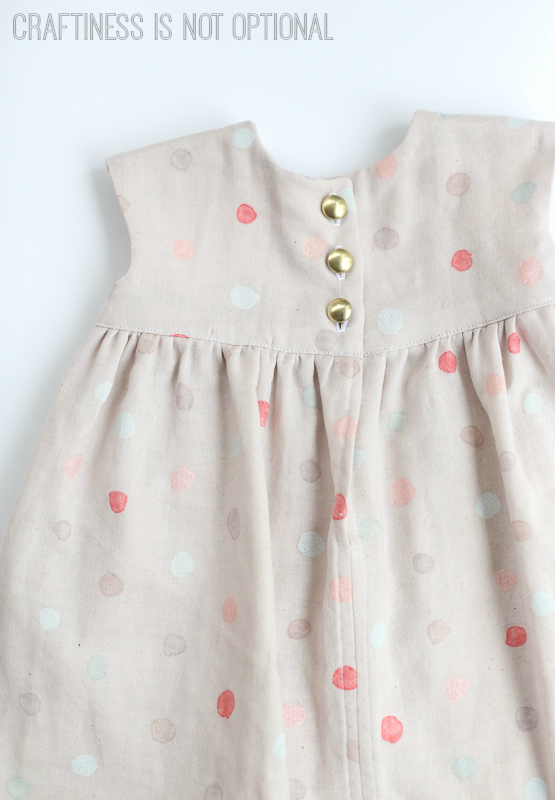 I added gold buttons on the back because…gold. BLING BLING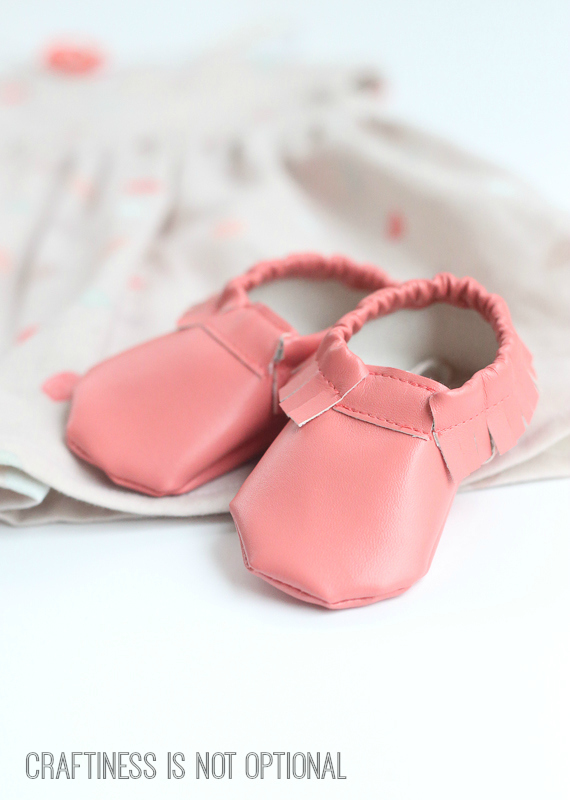 I was making another pair of moccs (affiliate link) for Ava so I cut out a teensy 0-3 mo size and sewed them both up assembly line style. Love the coral color! It matches the dress perfectly! (Faux leather from this shop)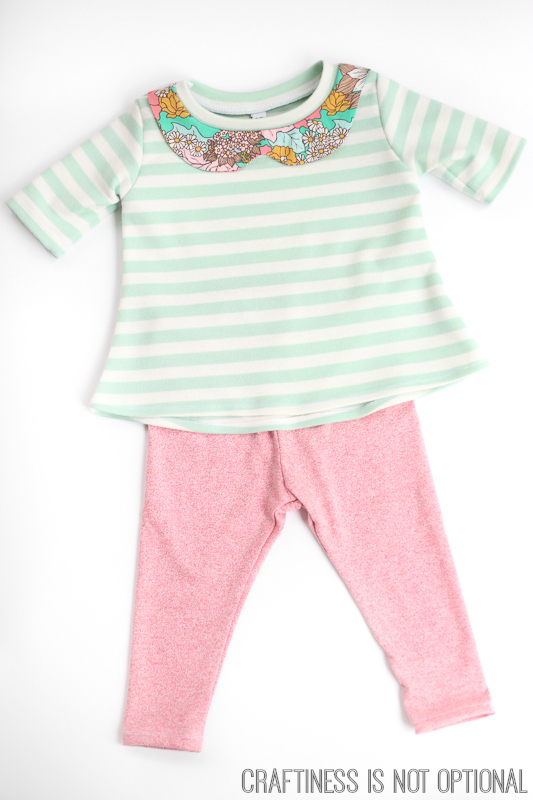 For some casual wear, down the road (these outfits are 6-12 mo) I made some Nessie tops and Go-to Leggings! (affiliate link)
Ohmigorsh this mint stripe is the bomb dot com. Such a great weight and color. I added the Peter Pan collar option, and used a bit of lovely Joel Dewberry.
This fabric is great for the collar since it's really lightweight and drapey. The leggings I made with some heathered red jersey. (same as this shirt)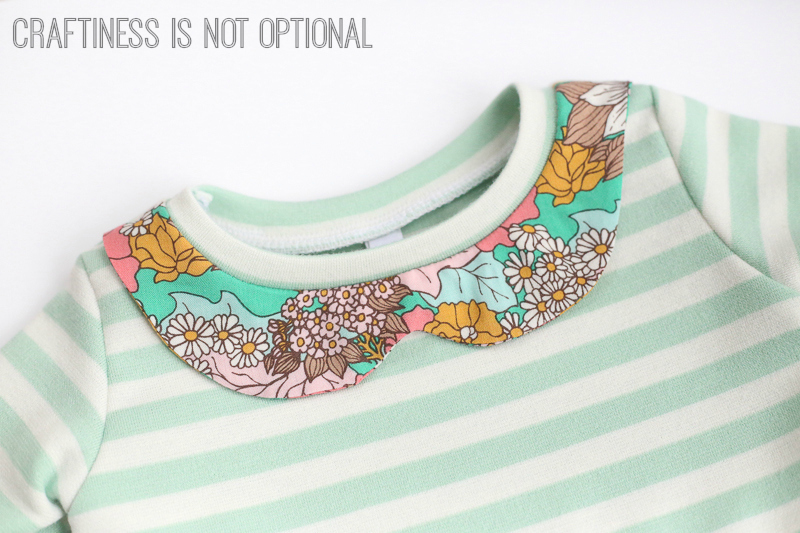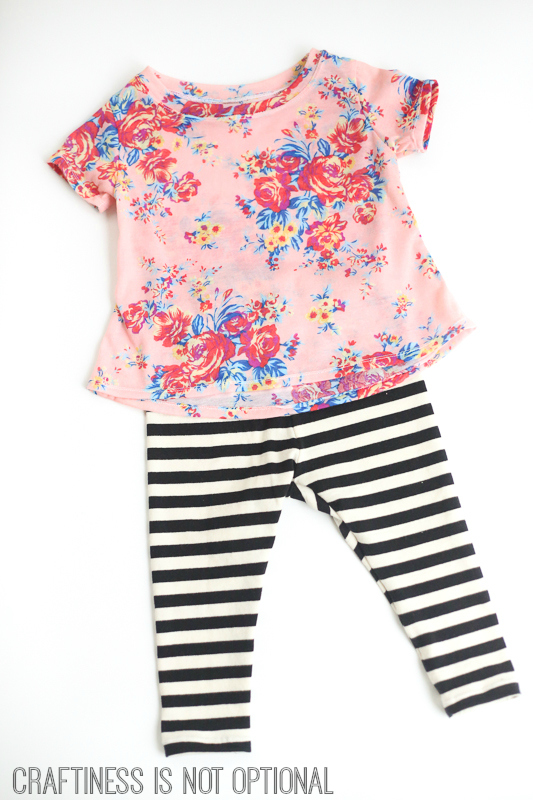 Stripes and Floral! I love this combo on babes. Just too darn cute. I went for a more dramatic, graphic look with this outfit.
Some jersey knit (which is really too thin for the Nessie pattern but I made it work), and some great black and white stripe knit. All knits are from Girl Charlee!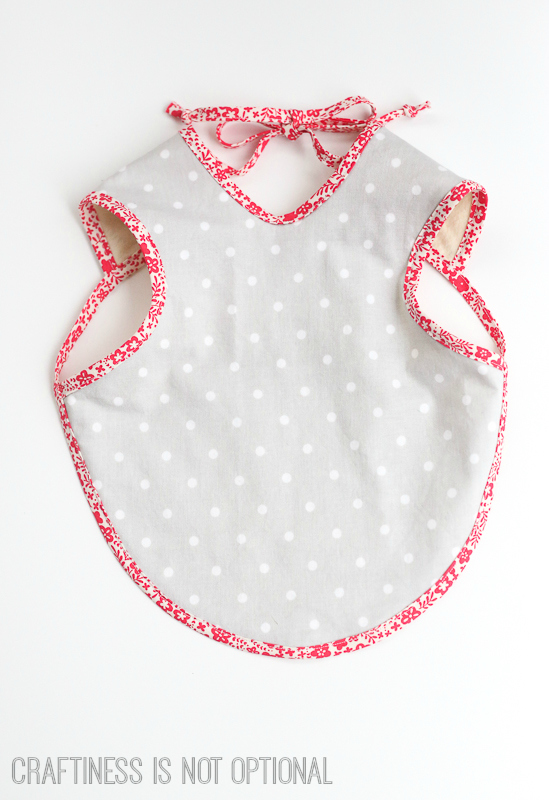 I made quick work of this Bapron, thanks to some pre made adorable bias tape from this etsy shop.
I'm thinking I need to stock up on more.
MUCH more.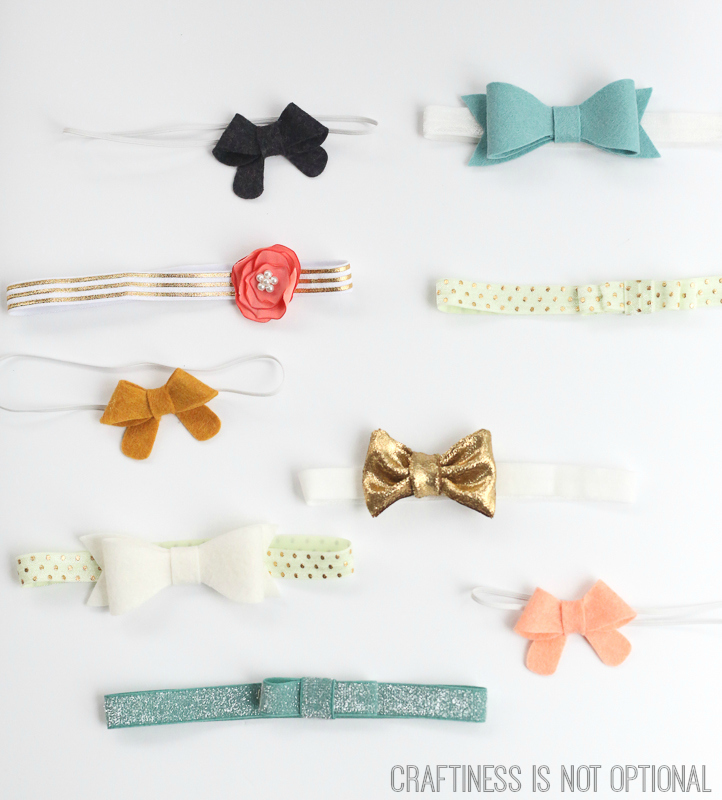 Aaaand some bows and headbands. I pretty much got carried away here. I used a few bow tutorials and just winged it with the gold bow.
The coral flower is leftover from Project Run and Play All-stars-the headband broke and you betcha I pulled off the flowers to re-use! lol.
The mustard, charcoal, and peach bows are made with this tutorial and pattern, and the blue and white one are the Oliver and S pattern.