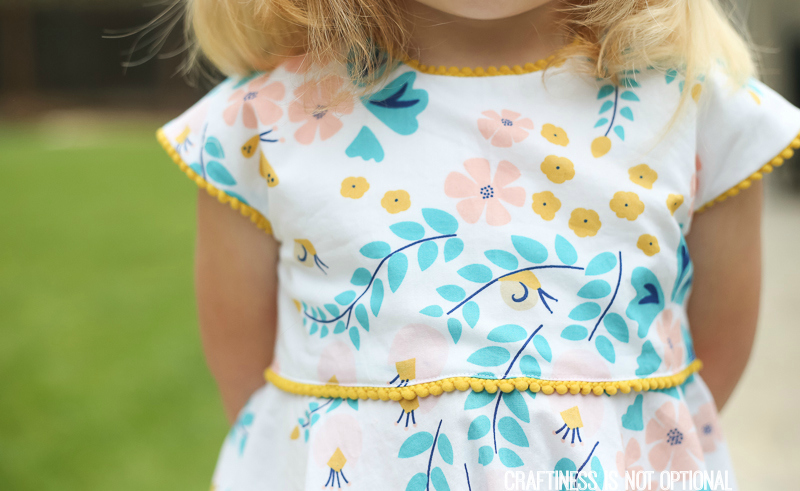 I am thrilled to be  a part of Rae's Lotus Pond fabric tour!
She is the best, right?  I pretty much want to be just like her when I grow up.
ANYwho.
You've seen her gorgeous new line out and about the internets right?
If not, it's called Lotus Pond, by Cloud Nine Fabrics. And it is wonderful.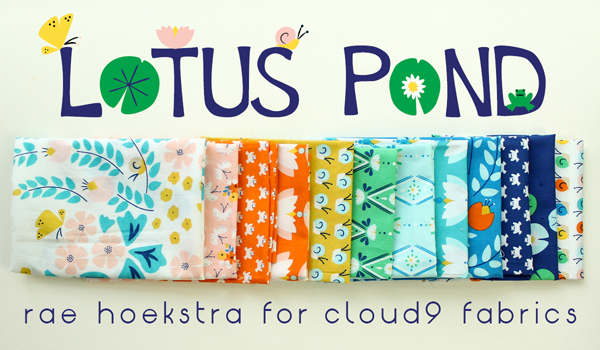 the colors are amazing, designs cute and quirky and great for boy OR girl sewing. And the quality of the fabric is fantastic.
I chose to sew with meadow blossoms in white, because the colors and floral print….they're my  jam. all of it.
You all knew I'd pick that one, right? I'm nothing if not predictable with my color tendencies. 😀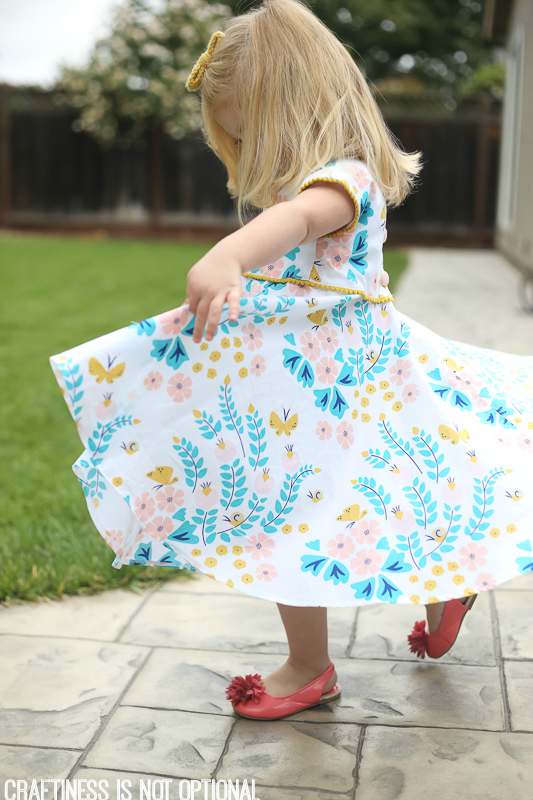 Onto the dress! You know I just had to make a Geranium. I think it's my…10th? anyways, enough that I don't read the directions anymore. ha!
I did debate for a long while about how to make it different. I settled on adding a circle skirt, and using some fun pompom trim to add some pop to the bodice.
the skirt is from the georgia twirl dress. (which I am obsessed with. I keep adding twirl skirts to EVERYTHING) It merged pretty well with the geranium, just had to trim some off the top of the skirt to match the bodice. to insert the trim in between the skirt and bodice, I sewed the skirt to the lining first, and then folded down the outer bodice over that seam, sewing the trim in between. the opposite of how the pattern directs you but I felt I'd have more control that way. It's still a teeny wonky but I can live with that.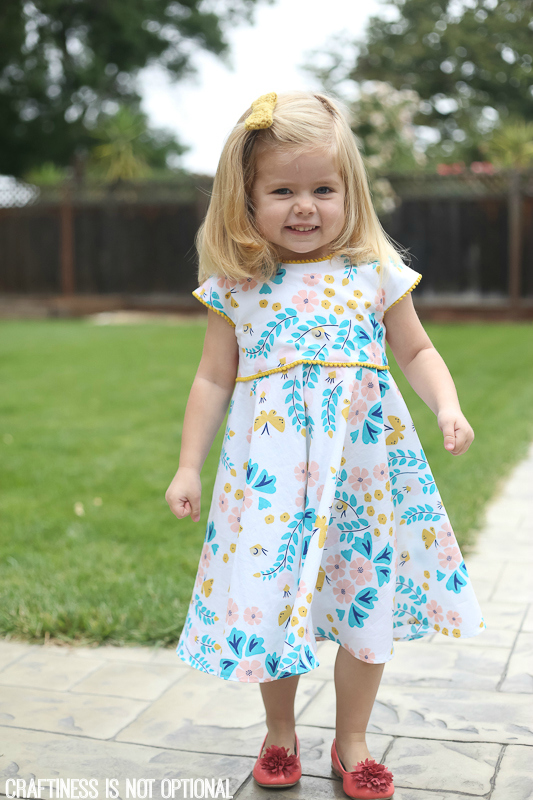 Hey there Miss C! Haven't seen you round these parts lately! decided that she deserved a new dress of her own…and she LOVES it.
I made a 4T bodice (cap sleeves and scoop neck), with a 6 length skirt from the GT pattern.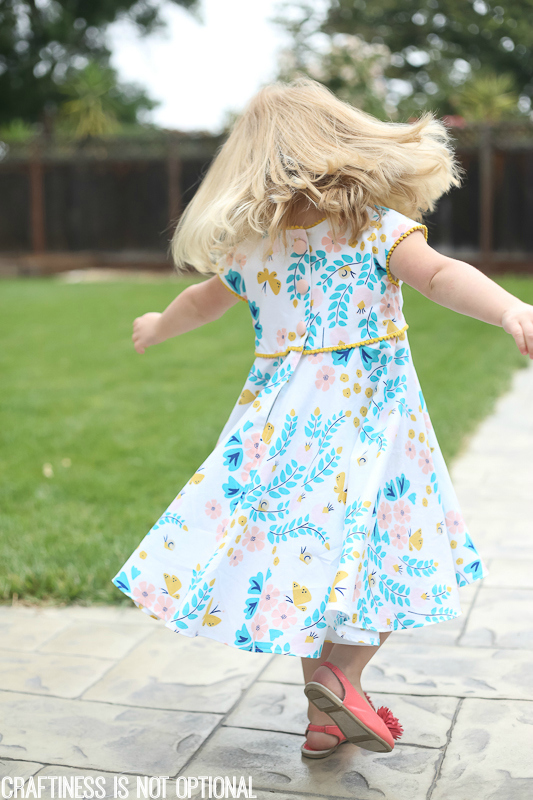 I covered the buttons in back with coordinating pale pink fabric…love it.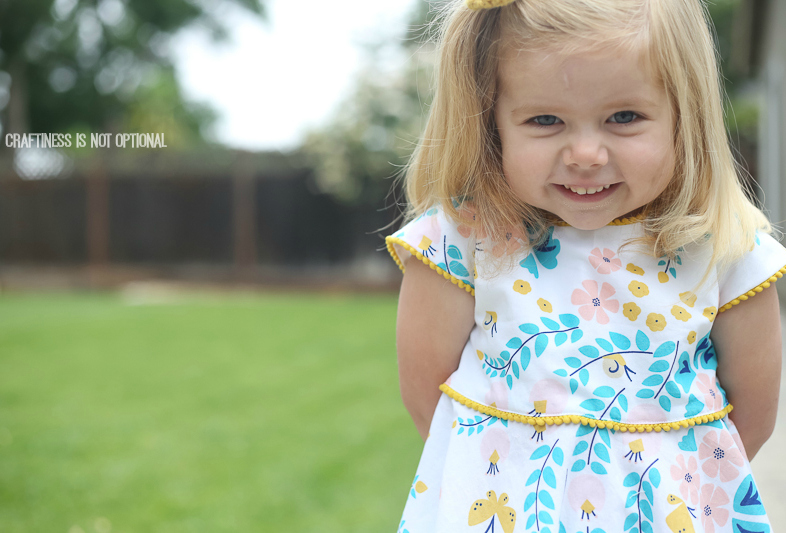 She was SO much easier to photograph than she used to be! She may be getting more clothes soon as a result of this…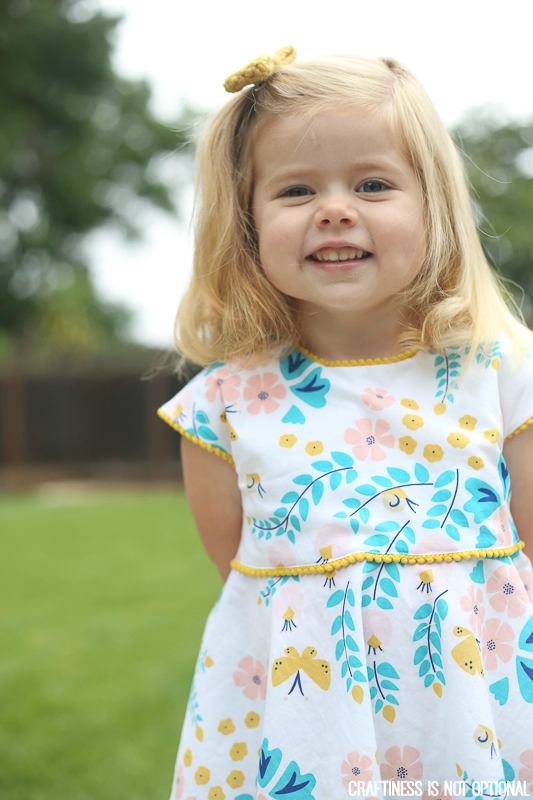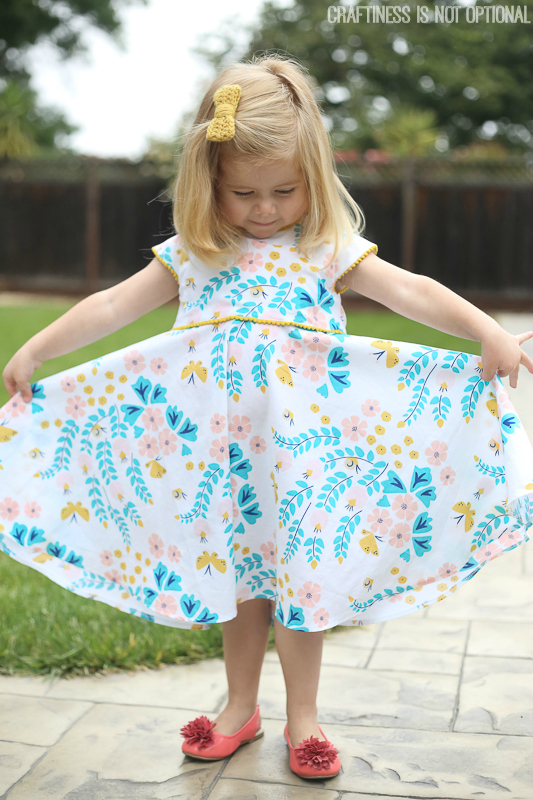 and of course, the twirlability was important, and sufficient enough for C.
success!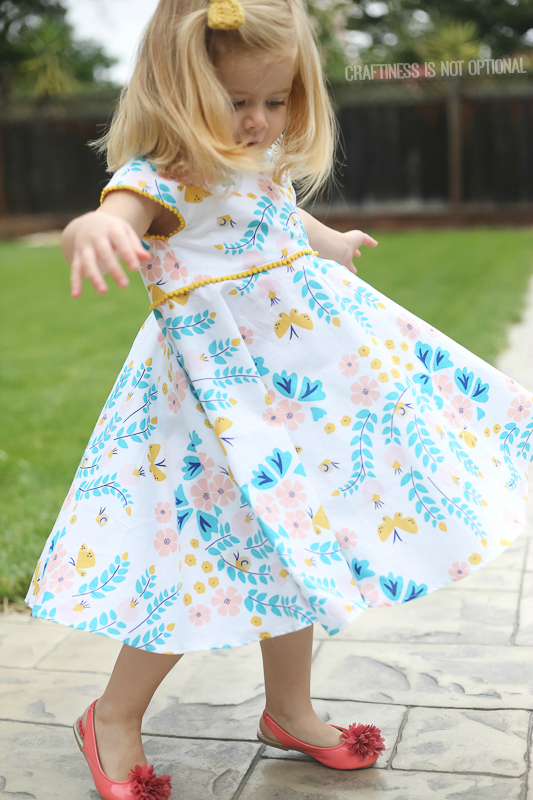 thanks for having me on your tour, Rae! Congrats on the new line.