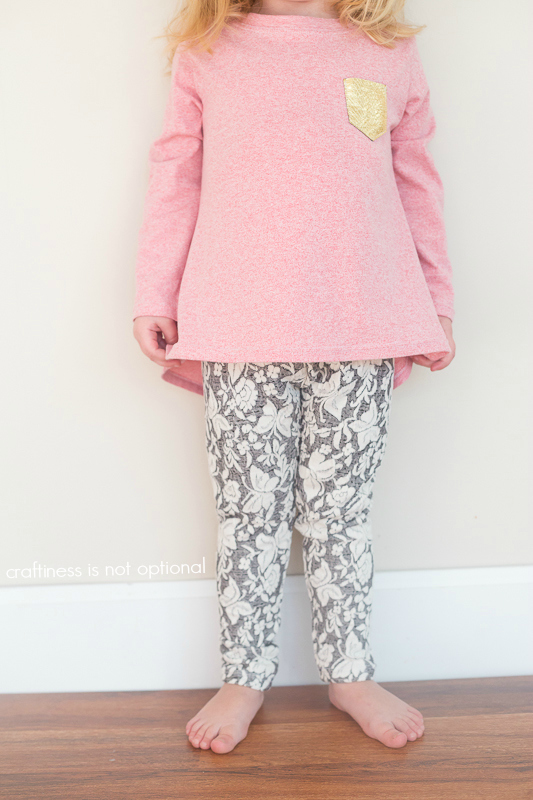 Is it weird to say that I am in love with my own pattern? If it's wrong, I don't wanna be right, I guess. But I love how quick it is to sew up and how comfy and easy to wear it is. Little Miss C needed some new leggings and long sleeves, so I whipped up this red heathered Nessie top for her, and added a little gold pocket.  To go with it, a pair of Go To Leggings, (affiliate link) made from this super cute fabric! Both fabrics from Girl Charlee.
I have a whole list of ways to customize your Nessie that I hope to get started on soon! Wish me luck!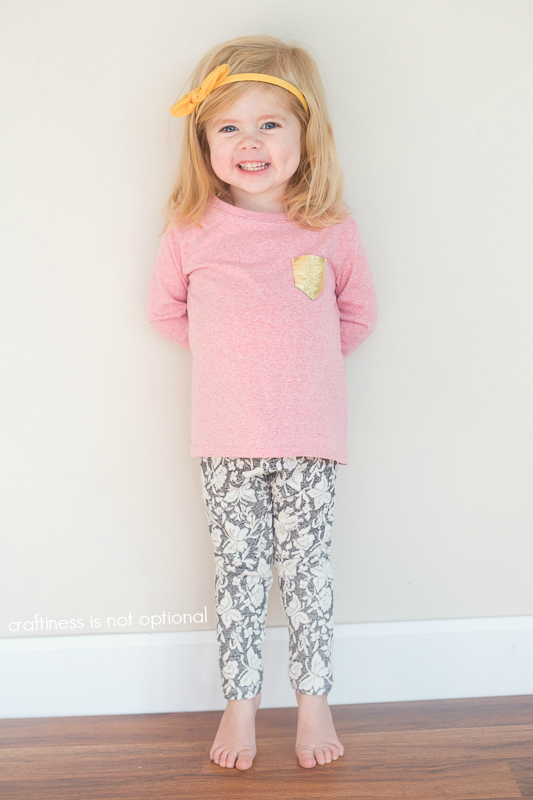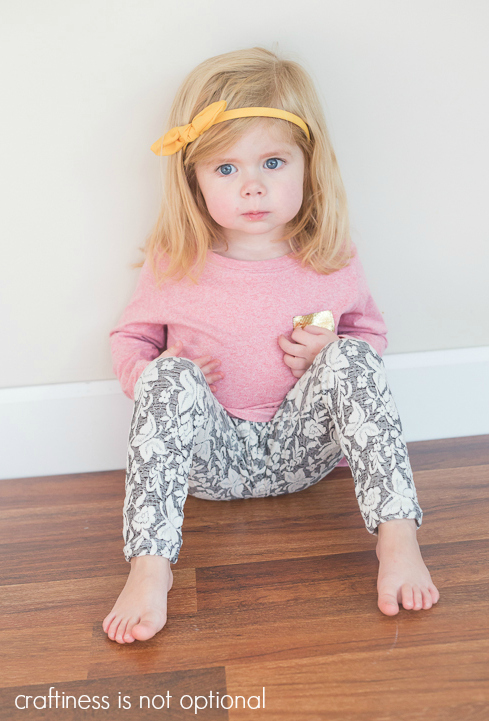 Miss C was not in a photo shoot mood that day, so it took queuing up the Fox Song on my phone to get her in a good mood. My kids are obsessed with that song!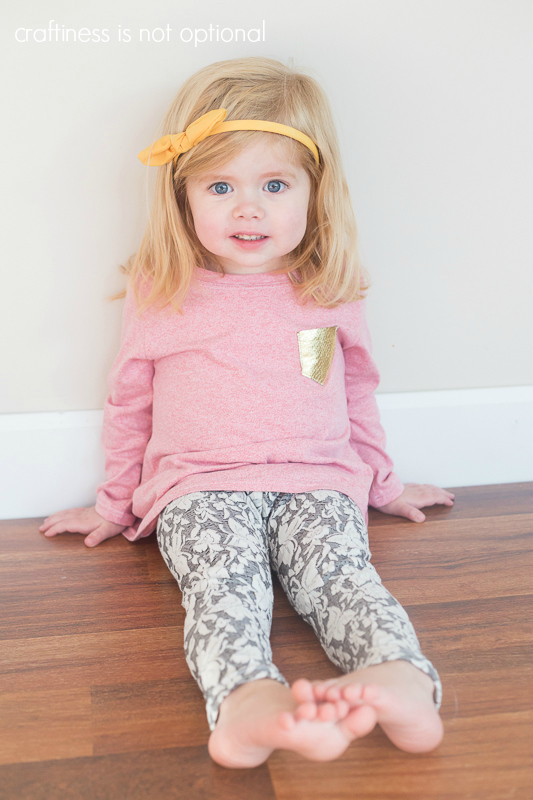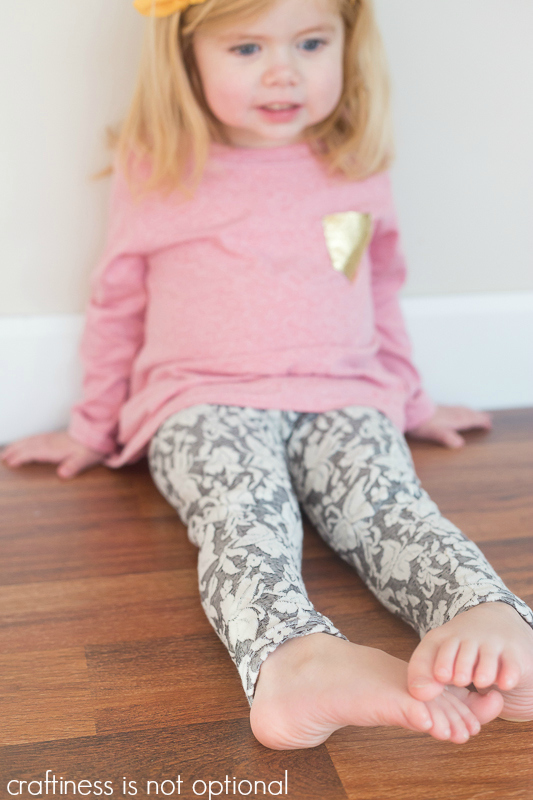 I love love love the texture of this fabric. So nubby and fantastic.