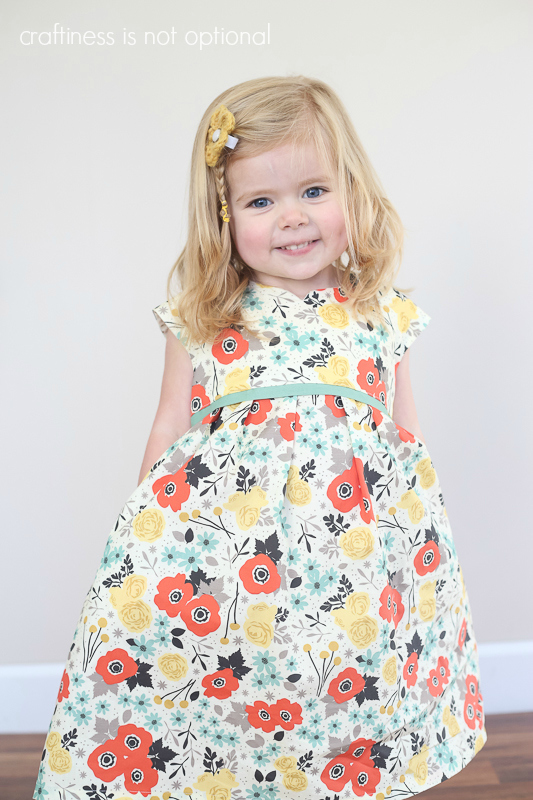 Their fabric is a high quality cotton-similar to a poplin feel (I found that it sews and irons up nicely), and it is 58″ wide, but they only print designs on the standard 44″ of fabric. (they print in the US, too) The additional space they print washing directions, designer features, free patterns or projects, applicable ads, or blogger features.
I got another piece of fabric that I haven't used yet and I thought it was so quirky how they were attached to each other-having been printed at the same time. It threw me off, but in a good way! I am so happy with the colors of this fabric in person. They are fantastic. So rich and vibrant….and Miss C looks so adorable in it, amiright?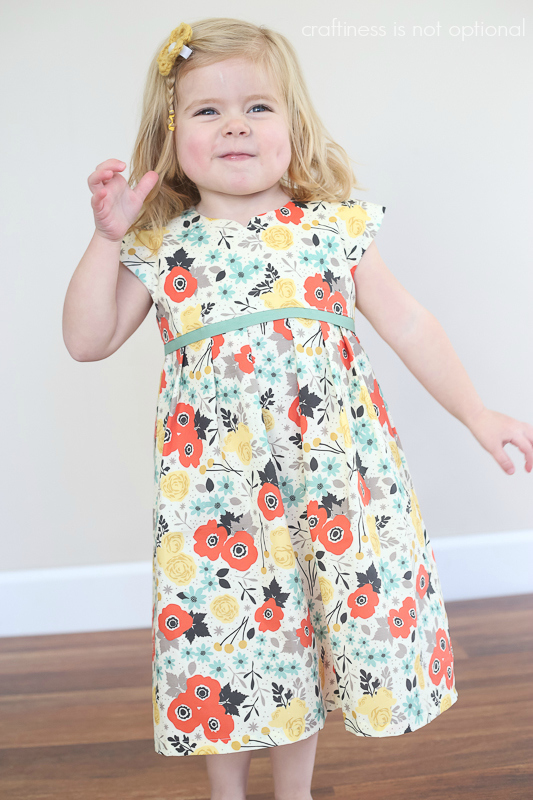 So back to the dress. I think this is my….7th or 8th Geranium dress! I just adore the silhouette and how easy it is to sew up. I  don't even think I read the instructions this time, that's how much I've sewn this pattern. (next time, blindfolded and/or with a hand behind my back) I sewed up a 3T with no changes to the sizing, and it fit Miss C perfectly, with room to grow. I need to make Sadie a new one-her last one was a 3T also, lol.
I adore the pleats. the end.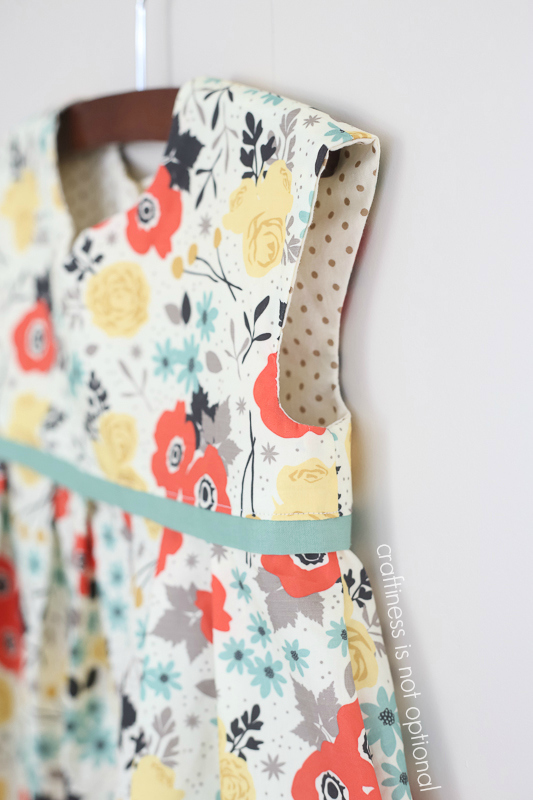 I lined it in some cream and tan polka dot fabric from Hancocks Fabric, I think. Might have been Joanns.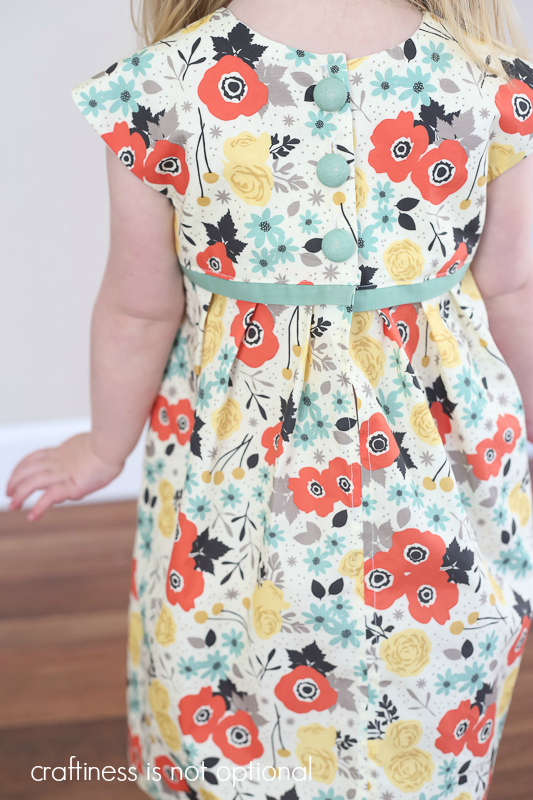 I sandwiched some flat piping in between the bodice and skirt for some contrast and to break up the pattern-and added some matching fabric covered buttons on the back.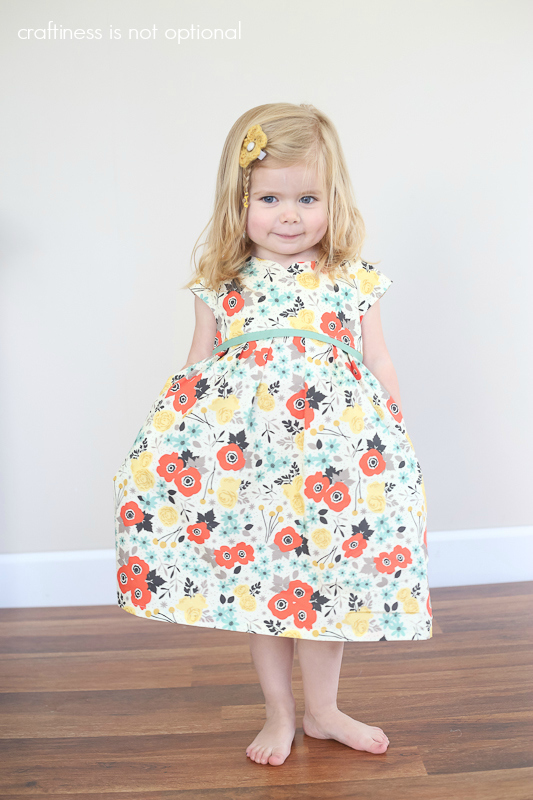 C loved loved LOVED the pockets once she discovered them. I swear pockets are the easiest way to get a smile out of her and Sadie.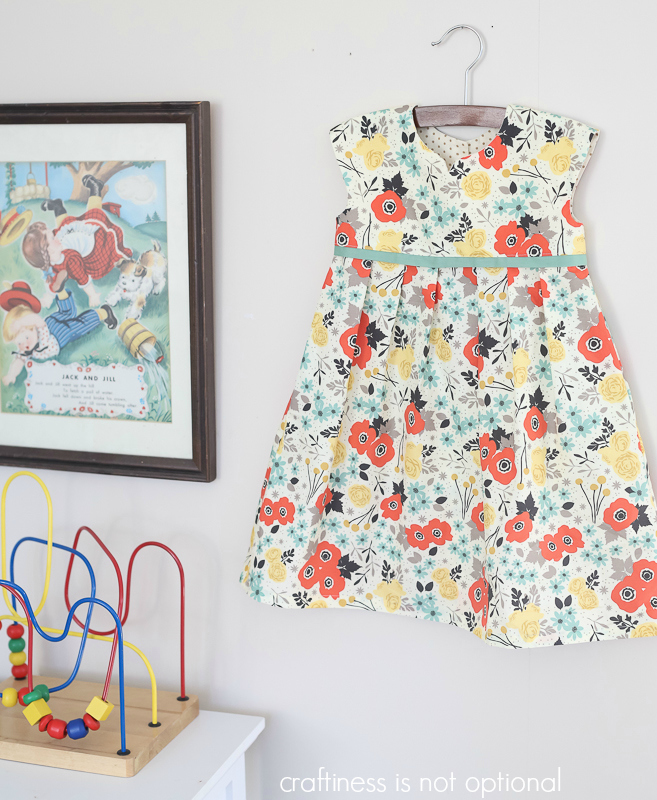 It kind of matched our playroom decor in this corner. Awww cute.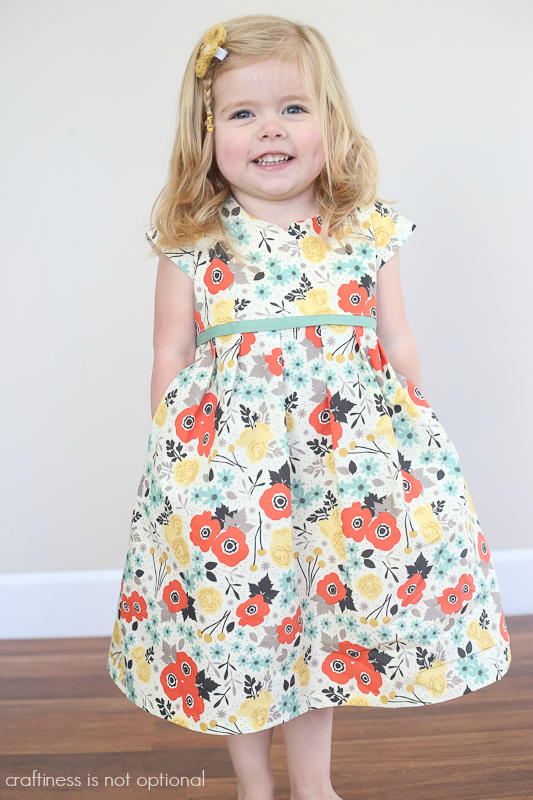 Disclosure: I received fabric for this post, but all thoughts and opinions are my own!