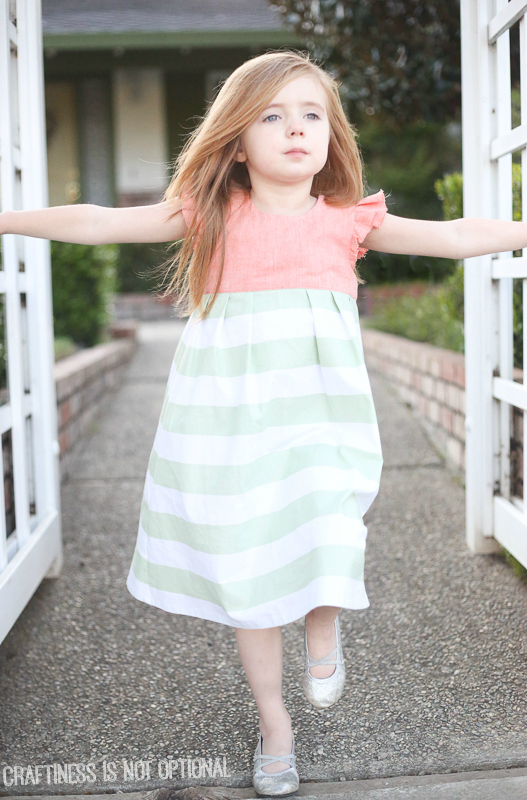 Little Miss Sadie has been in need of some new church dresses-she keeps growing straight out of them! (these days, they go straight to Charlotte-those two have the same waist & chest measurements!)
So I settled in for some Sunday sewing and made Rae's Geranium dress, for the umpteenth time.
Click here to see all the Geraniums I've made! it's a lot.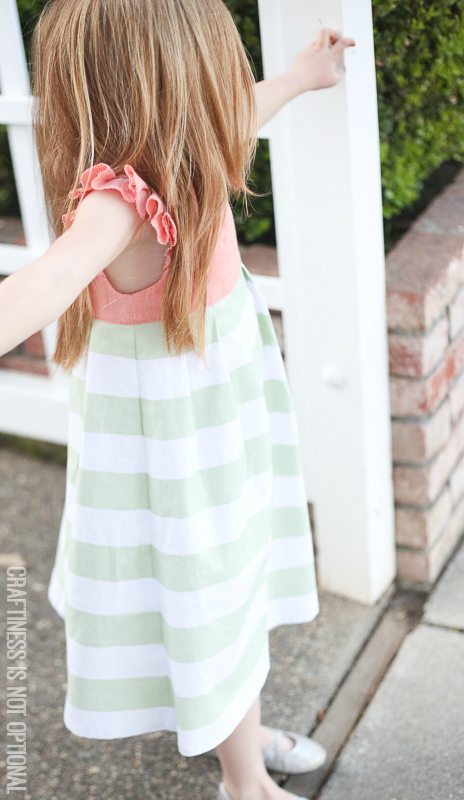 It usually takes me FOREVER to select fabric. I agonize over matching etc…it's really lame I know.
But this time these two fabrics practically jumped into my hands and cried out to be made into a dress!
The bodice is shot cotton (don't remember what color or where I got it) and the mint striped fabric is vintage-found on Etsy I think.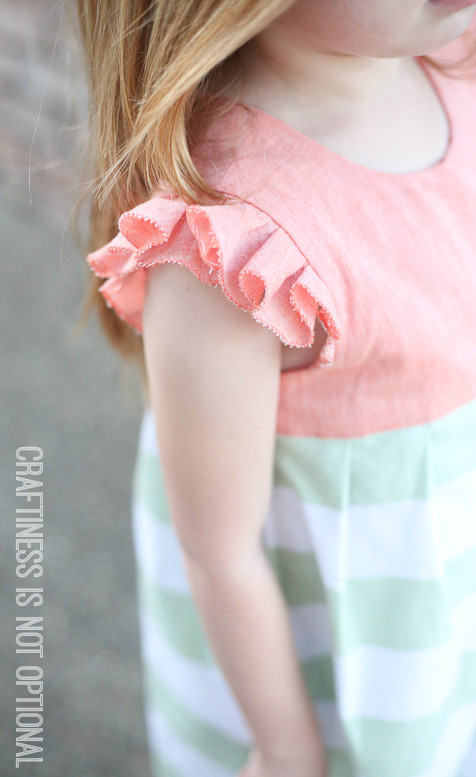 It's actually my first time using the flutter sleeve and now I'm kicking myself for not trying it sooner. It's so perfectly feminine and just the right amount of frilliness. Sewed up the pleated skirt since I thought it would work best with those wide stripes.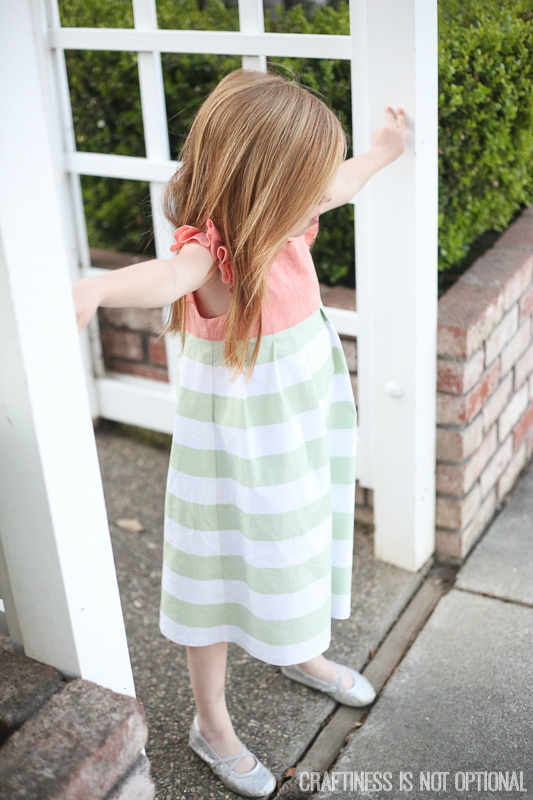 I made a 4T bodice and 5T skirt length-plus an inch. Wanted to make sure it lasts for awhile. I wish I'd lowered the bodice just an inch or two, maybe next time.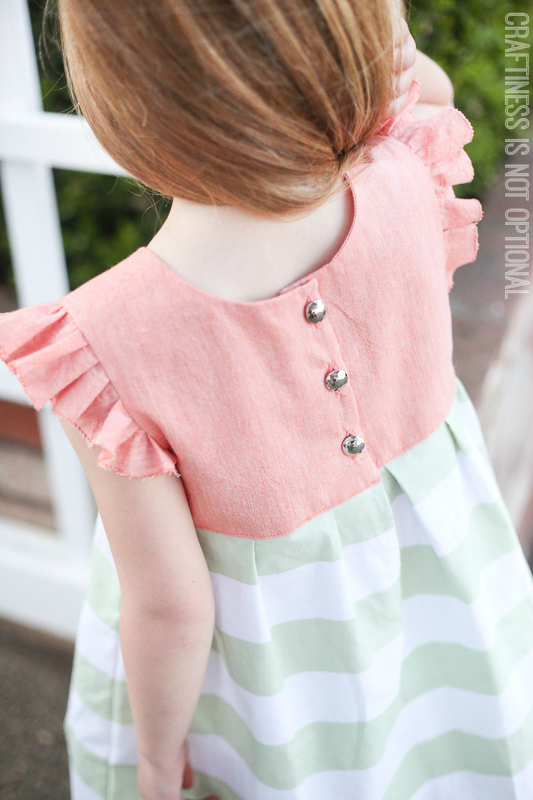 I added these fun metallic buttons on the back-kinda the "jewelry" of the dress!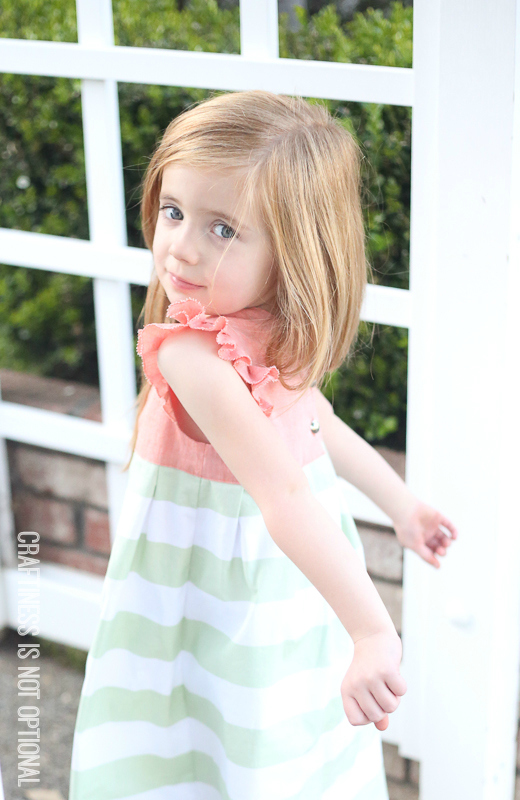 She's a fan! and I love this pic-gives me an idea of how she'd look with shorter hair-we've been planning on chopping some off since it gets pretty tangled but haven't yet. maybe soon….