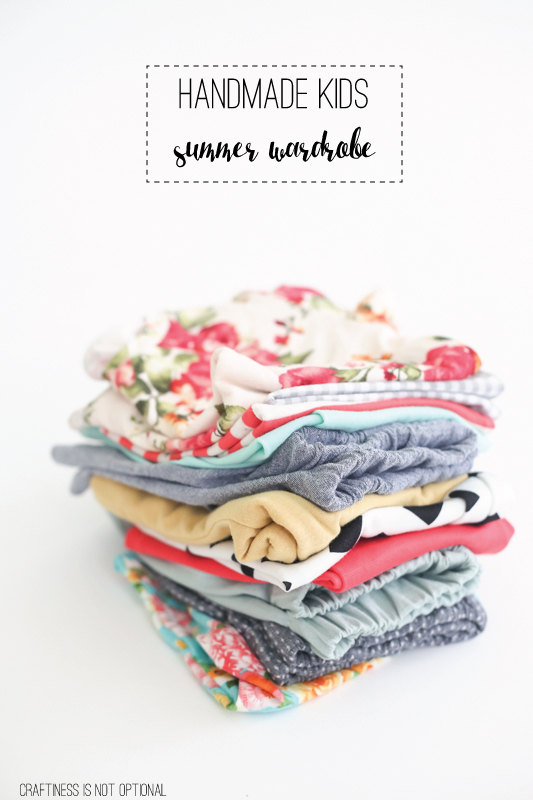 I've been a busy little sewing bee!
You saw the beginning of Ava's summer wardrobe here, and I instantly began cutting out more tees, shorts, and capris!
Patterns:
Knit fabric is from Girl Charlee, chambray and linens from various sources.
I wanted all the things I sewed to go with as many tops/bottoms as possible…so I went with an aqua, coral, yellow, chambray, B&W theme.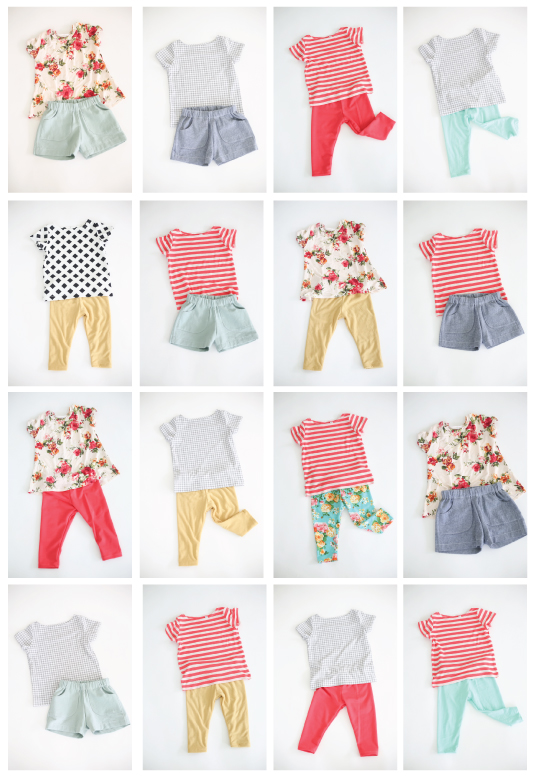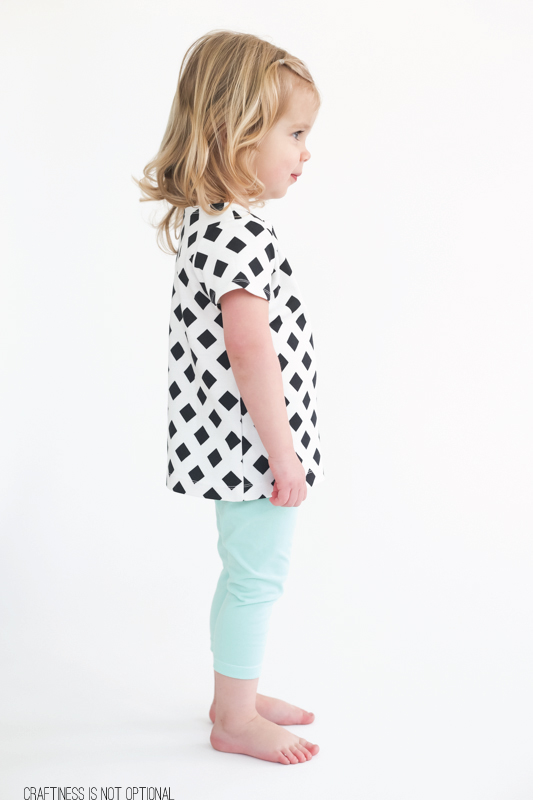 I didn't get as many pics of this top with others for the collage up top, but the graphic punch of this fabric makes it one of my favorites!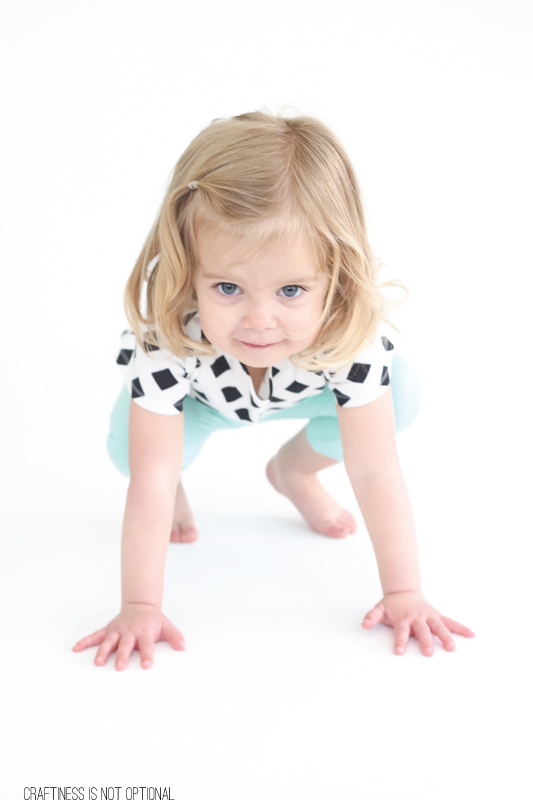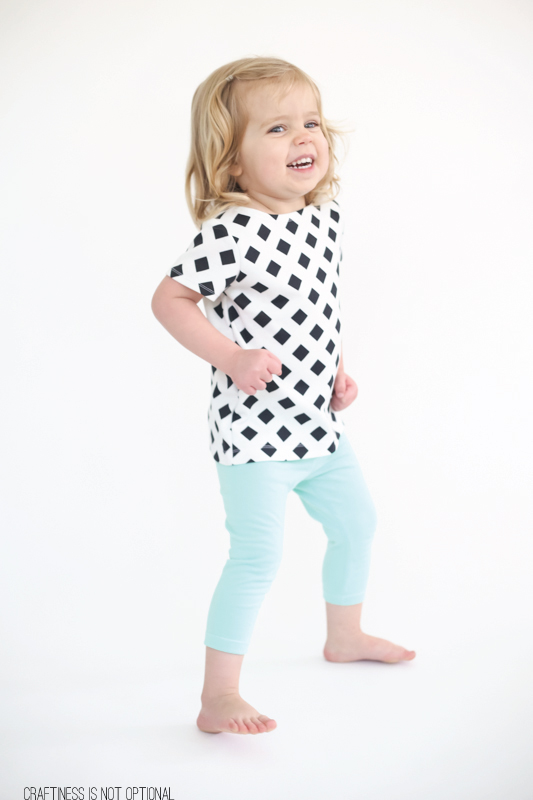 Ava is SUCH a goofball!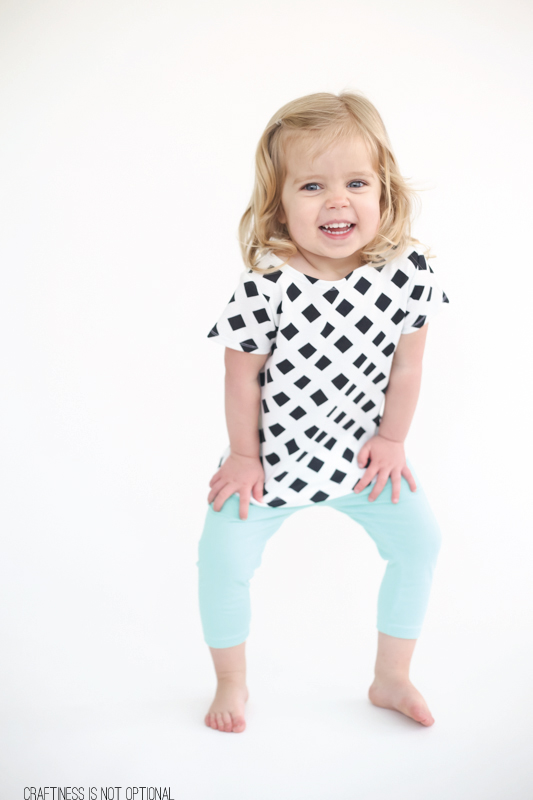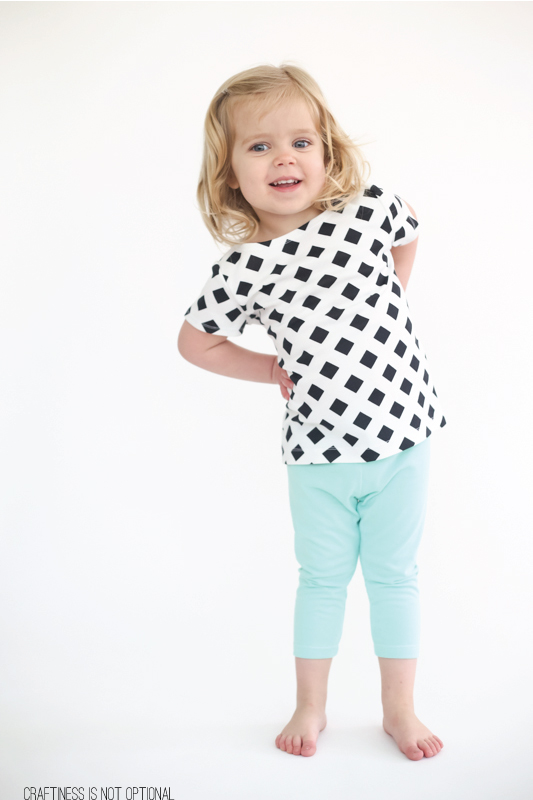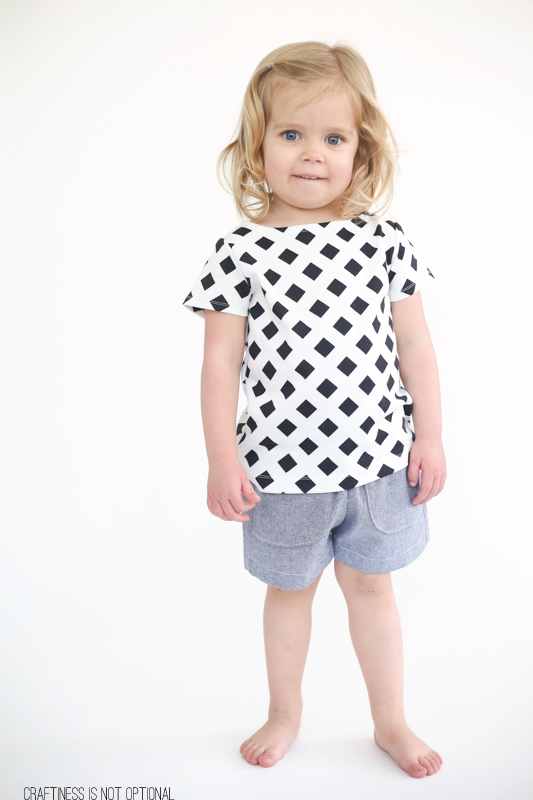 I want YOU to read CINO.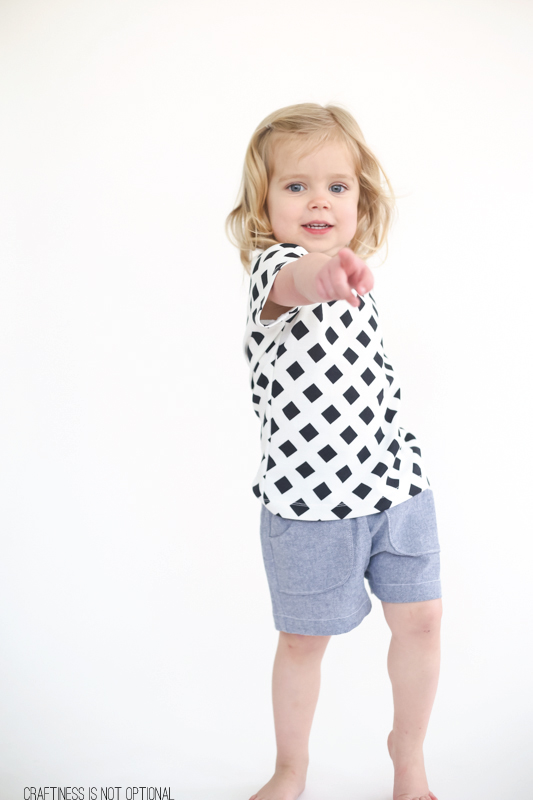 I'm loving chambray shorts on this little gal!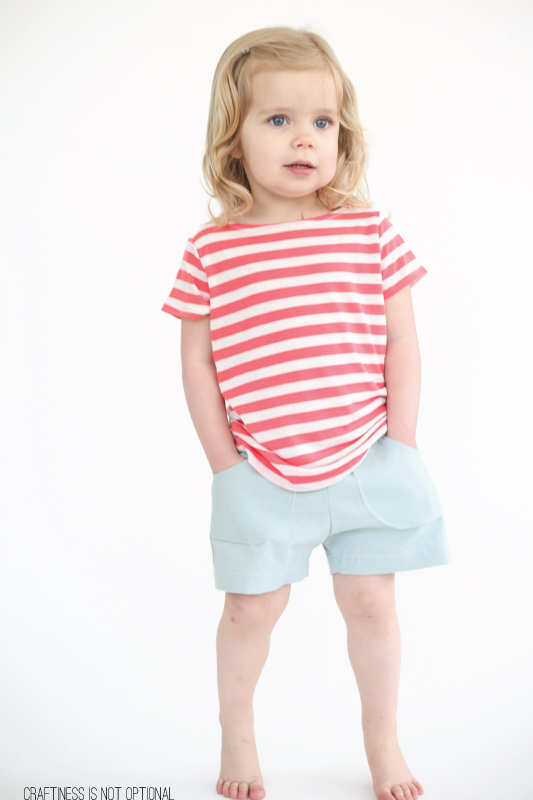 But these mint linen shorts are just as cute, amiright?
these coral stripes surprisingly go with most if not all of the bottoms!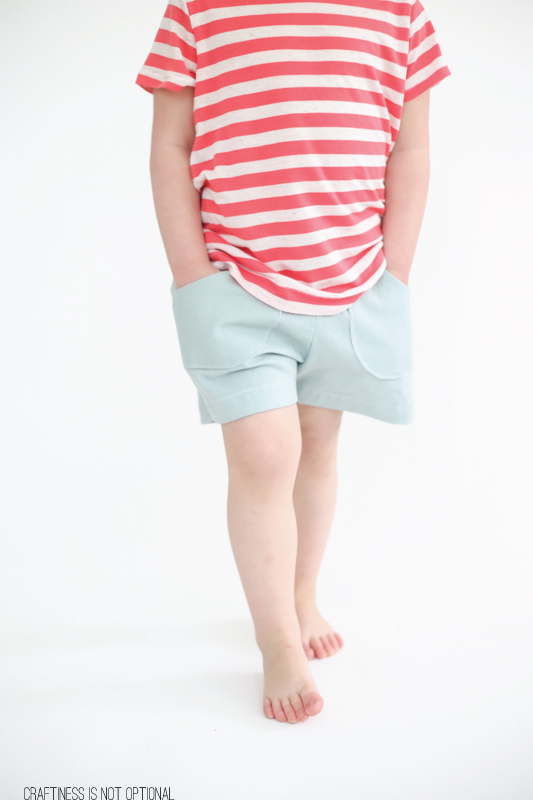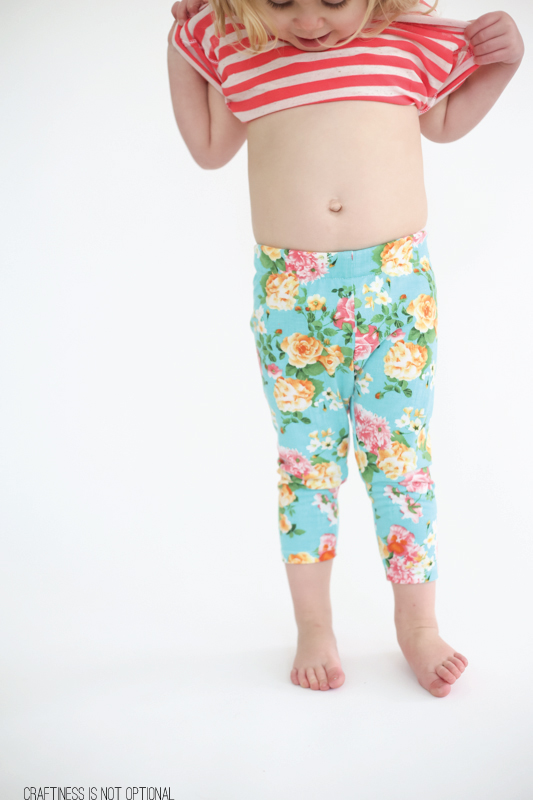 These fun floral capris don't go with much, but they were TOO FUN to not make. You know that kind of fabric.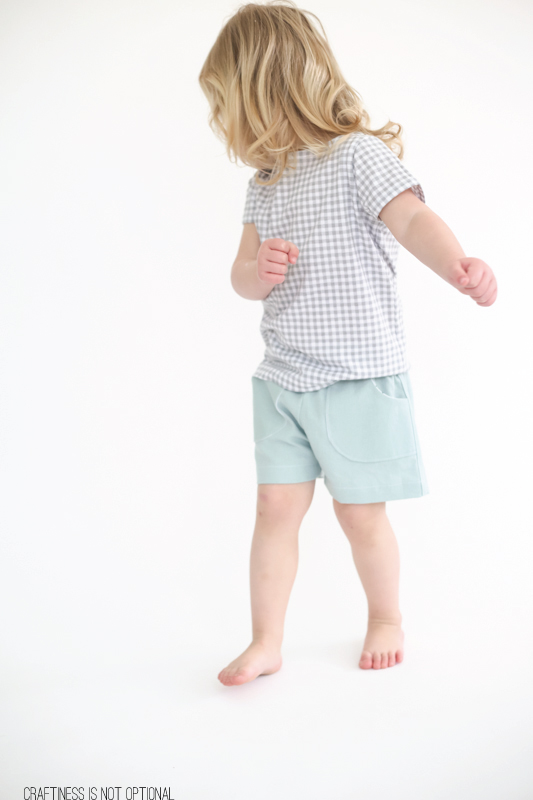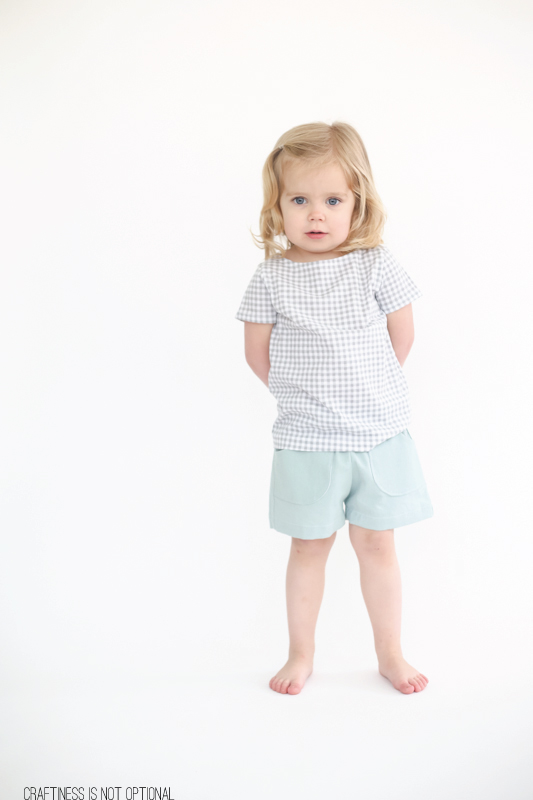 KNIT GINGHAM? sheesh. adorbs.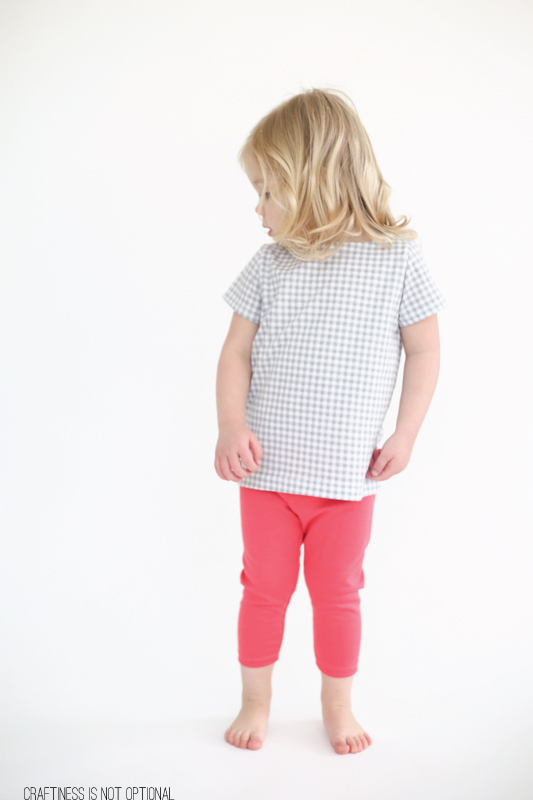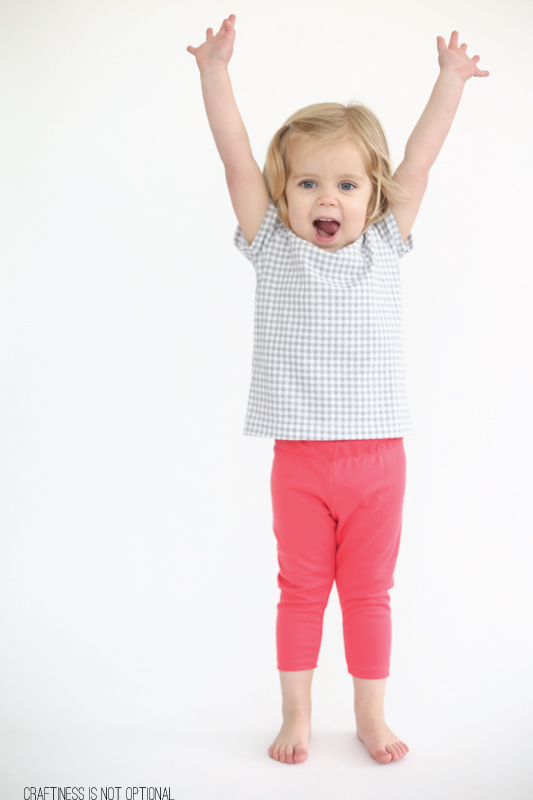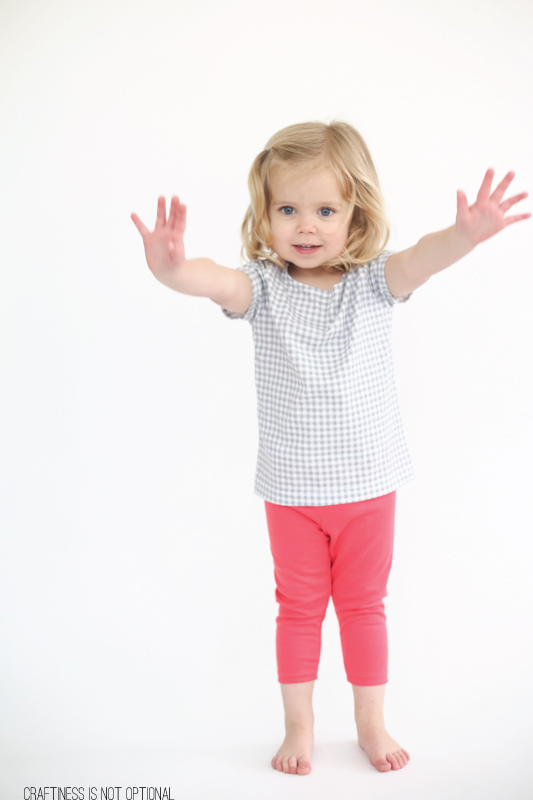 Sassypants!