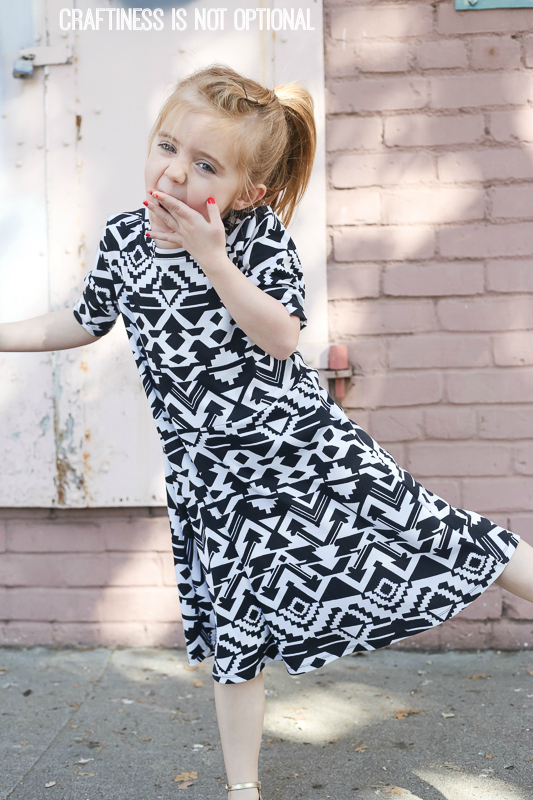 More stuff I made during Kids Clothes Week! I love love love this challenge, always have. It's a real kick in the toosh for me. Especially now since I'm in a teensy bit of a sewing slump. Making a few quick things here and there makes me feel productive, and getting out of the house for a real photo shoot is fun! At least for me. You'd think I'd told Sadie we were going to the Place-Where-Kids-Have-No-Fun instead of on a simple photo shoot. (btw, the PWKHNF is not a specific place, just a general spot that kids don't wanna go. Again, rambling at the beginning of the post seems to have become my MO.)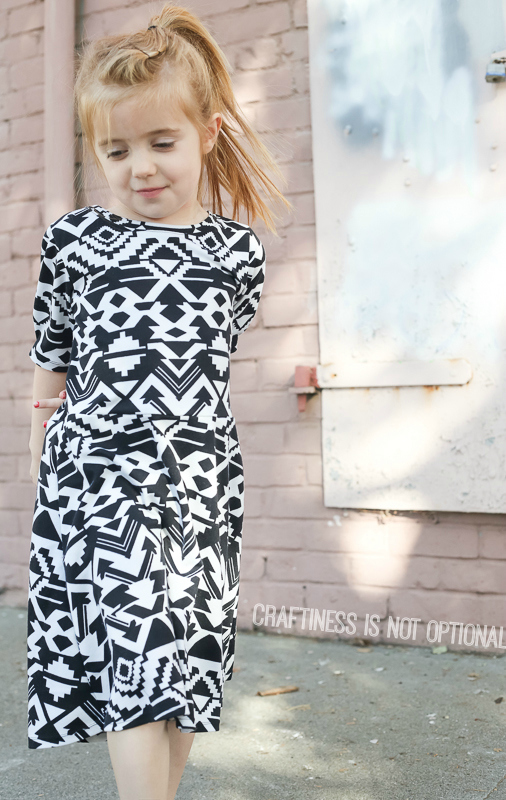 I've made the Skater Dress before (and another one that never got blogged), but Sadie needed a new one, since C has taken over her others now. So I made a 5/6, which gives plenty of room for her to grow into. It will probably fit her for a good few years if it doesn't fall apart first.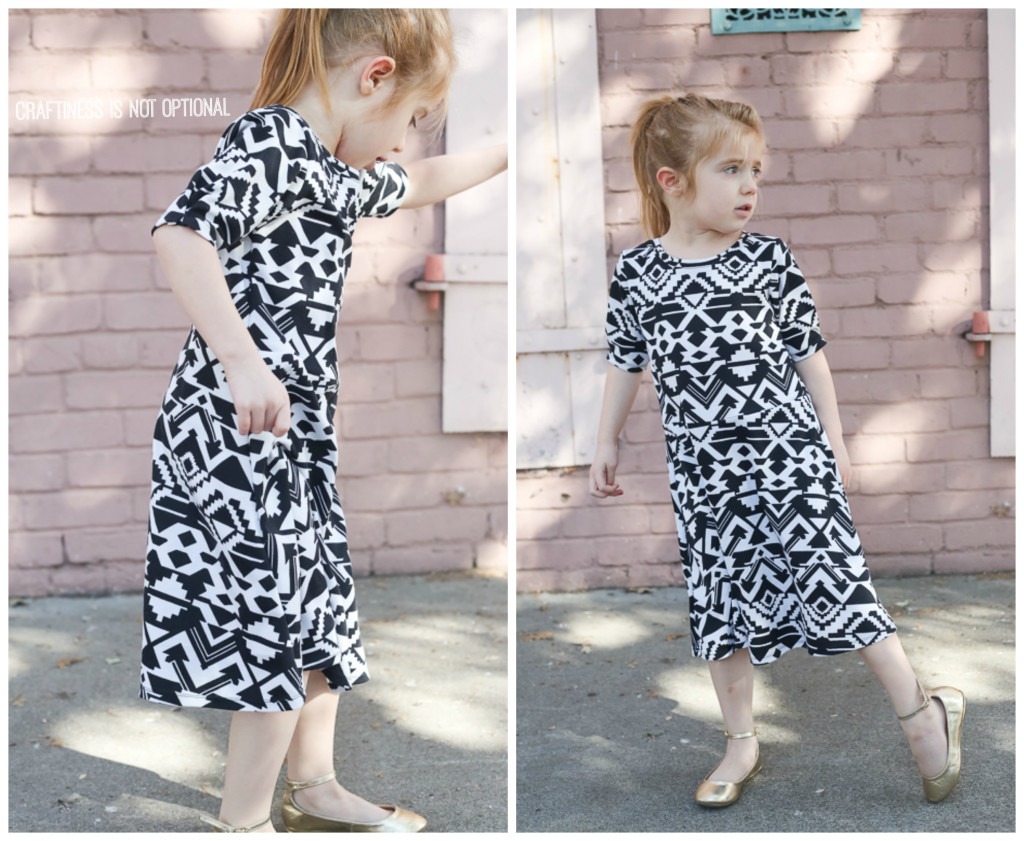 The fabric is from Girl Charlee, and sold out. 🙁 They have a couple other Ikat-aztec-esque prints available though!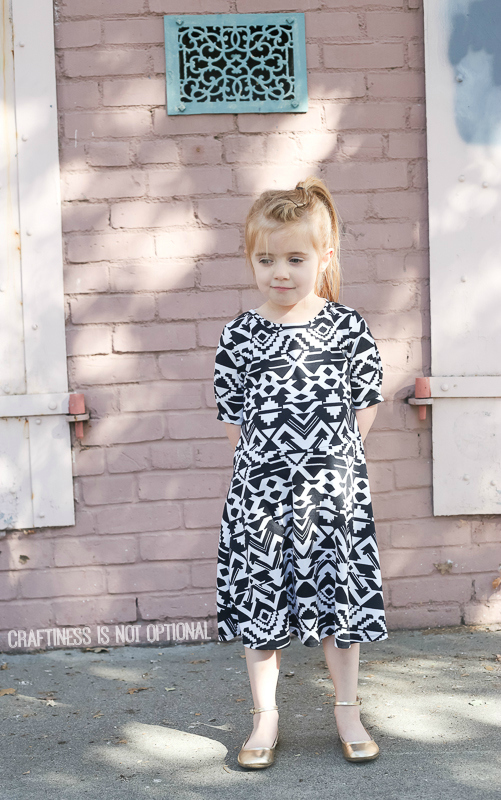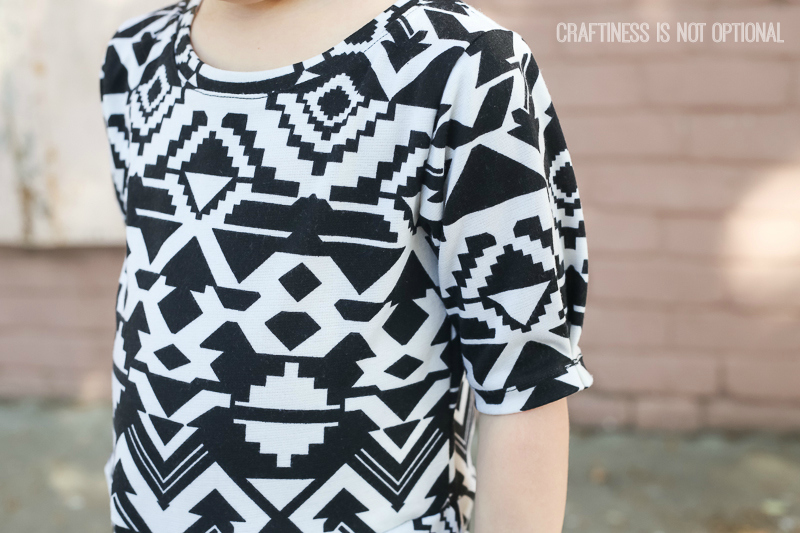 I was lazy and decided not to use the sleeve band pattern piece, and the sleeves were a bit baggy on my gal, so I made a little pleat and sewed it into place on both sleeves and it ended up being a fun feature on a pretty basic dress.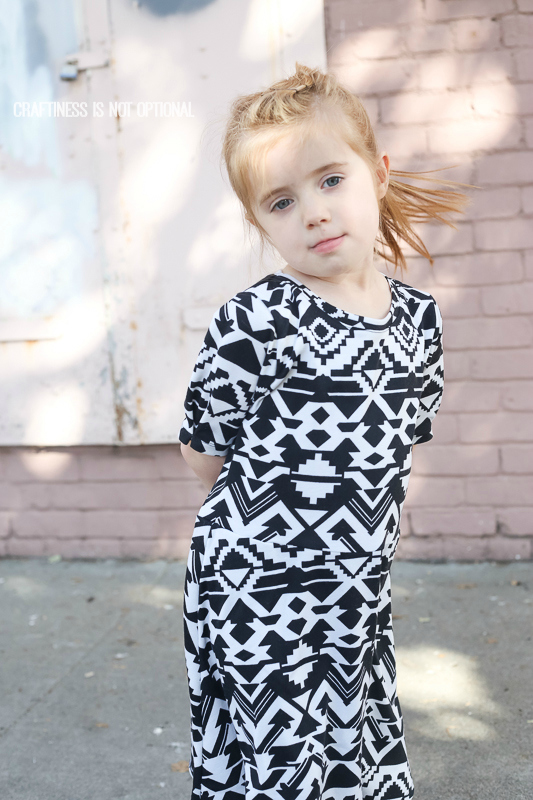 We'll see if I get anything sewn out of woven fabric this week-I seem to be favoring my knits lately!