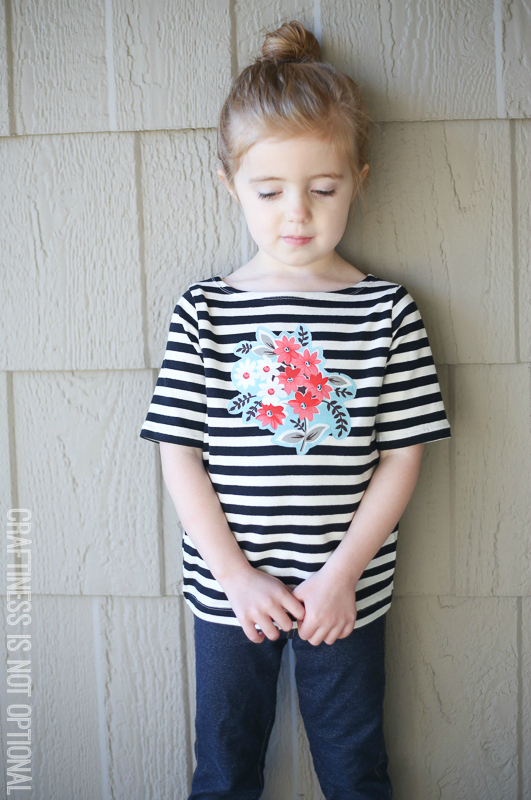 Inspired by tees like this one and this one, I whipped this baby up the other night…seriously fast and cute. Rory even commented on it. I almost died from shock since he never does…doesn't even seem to notice I blog-lol!
Sadie loves it…she looks tres chic in it-and I love the combo of black and white with the colorful floral. Look for another outfit with this exact color scheme soon…and I used the same pattern…..hmmm…well when I get obsessed, I go all in! 🙂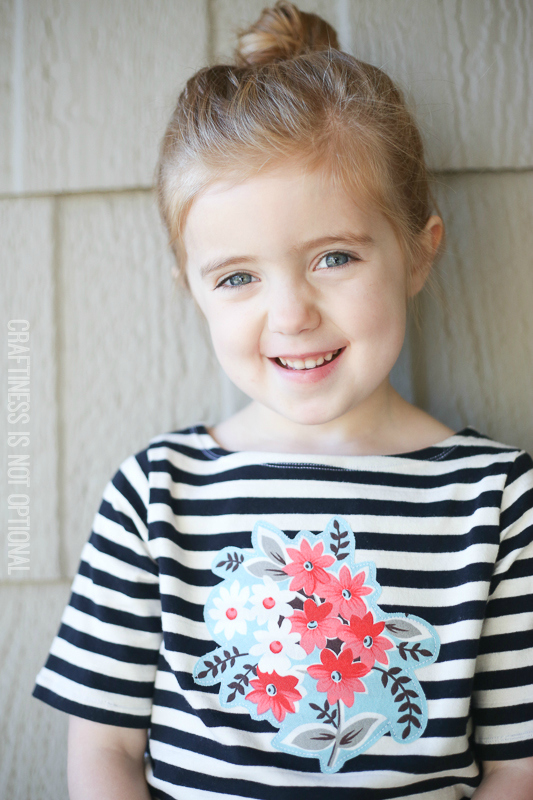 I used Anneliese's Bateau top pattern-size 3T with 4T length-fits Sadie well with room to grow. (she's almost 6 but still has a chest measurement of 22″-my teensy girl) I can't say enough good things about this pattern. It's so EASY. I love the neckline-it takes about 1 minute to fold under and sew with a double needle and looks so finished and nice. Color me obsessed.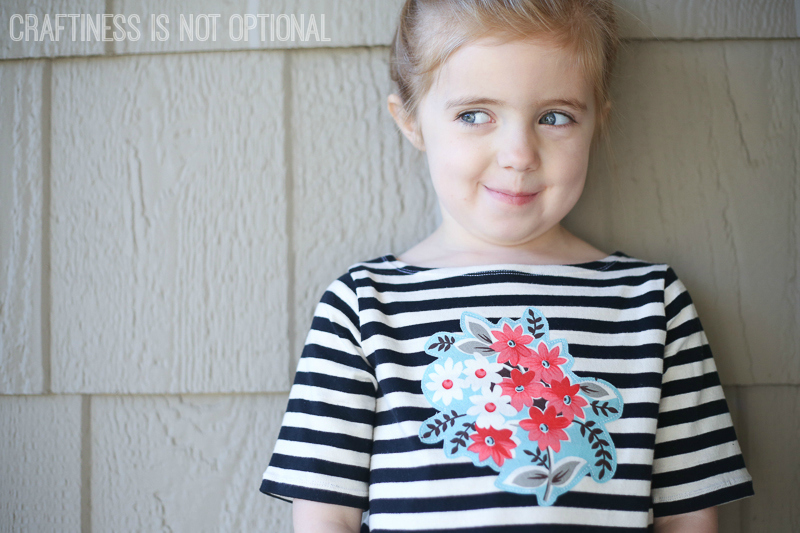 I used some flea market fancy for the applique, and then stitched it down around the outside.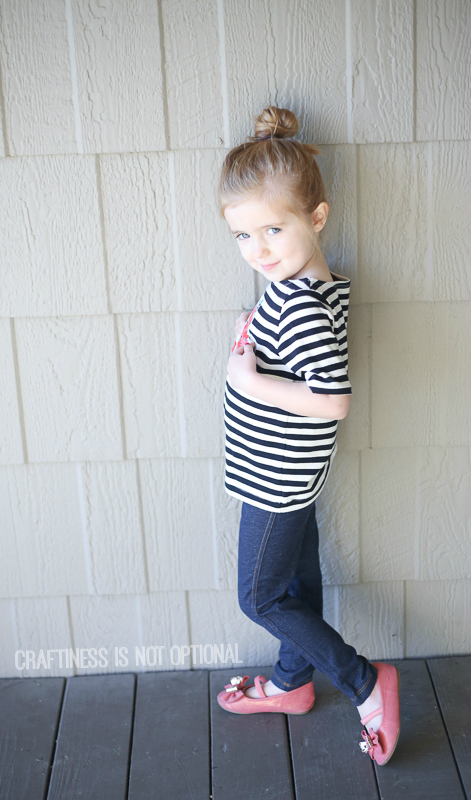 Sorry for the boring photo shoot location-Sadie insisted on this spot for some reason.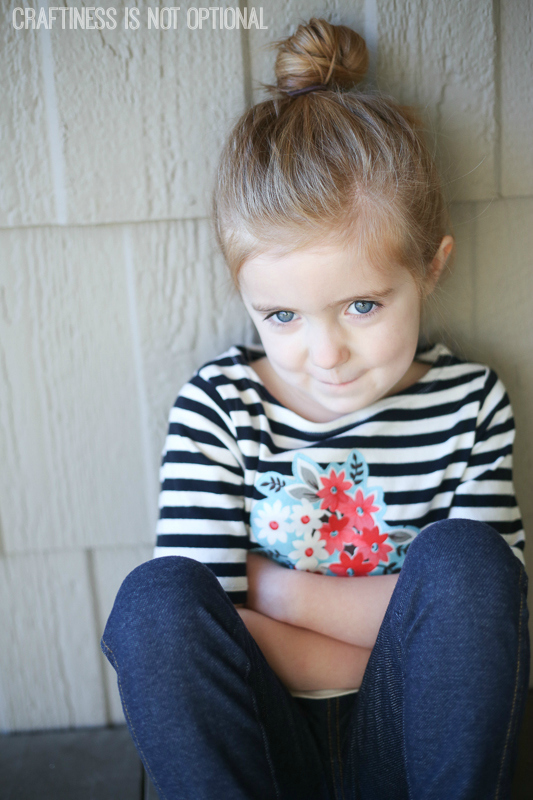 …and then turned on the model poutiness.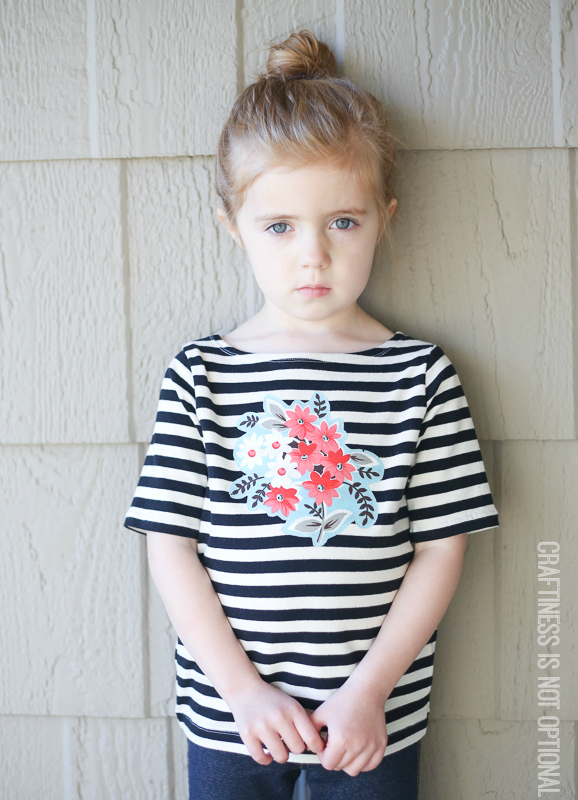 seriously-I expect a call from Vogue any day.