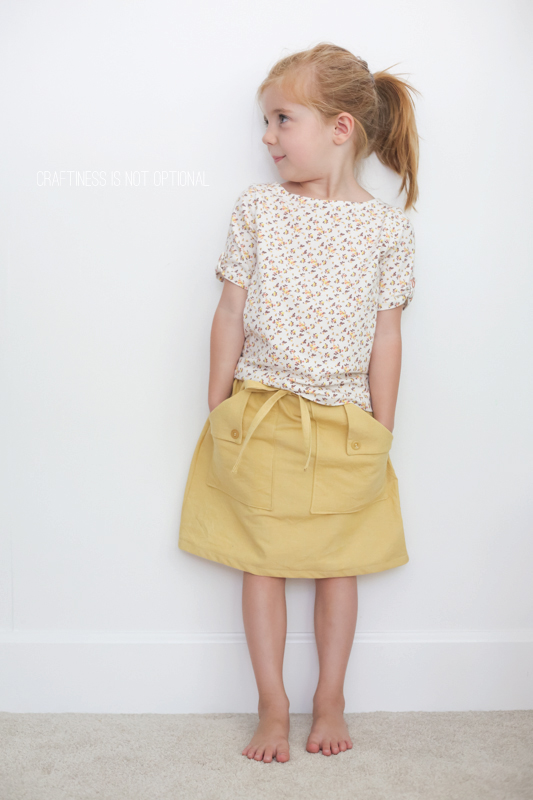 I've been beefing up Sadie's wardrobe for first grade-just filling in some gaps and sewing up some basics.
We went back to school shopping the other day and I felt SO guilty buying some of her clothes. weird right?
I guess I felt like I should make EVERYTHING they wear since I sew.
But really, clothing 3 girls…doesn't that make you want to pass out? anyways, I literally had to talk myself into being ok with buying some things.
Like outerwear. Not my favorite thing to make.
So I buy jackets/sweaters/coats, most of the time.
pants too. Not a huge fan unless they are simple.
I love making leggings though!
Anyways I'm getting off track.
I do love making tops, skirts, dresses, and the aforementioned leggings.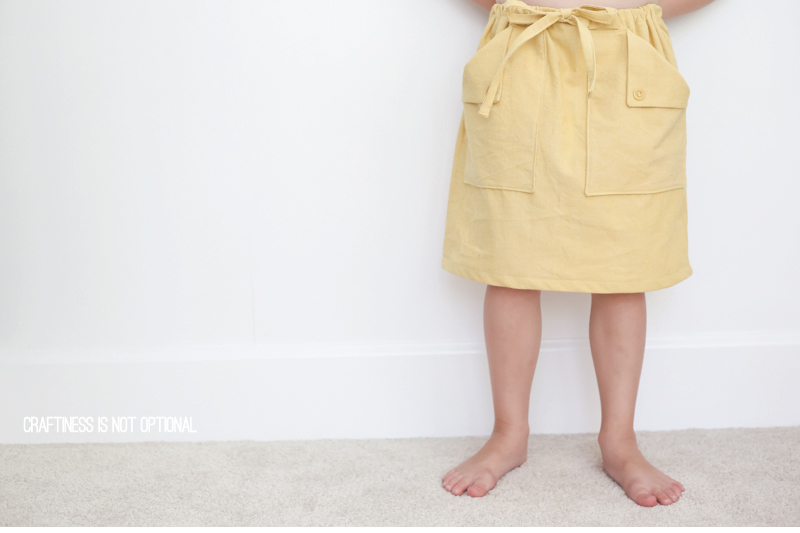 The moment I saw Melissa's ADORABLE skirt tutorial, I knew I had to make one ASAP.
I decided on this buttery yellow chambray that I got at Modern Domestic in May while I was visiting Kristin.
It's delicious. the tutorial was perfect-it was a quick sew and came together smoothly!
I managed to find perfectly matching buttons in my stash too-woop woop!
I did have to shorten the skirt by 1/2″ in the end, but I made a size 5T according to the chart she provided and other than that it was great!
I decided to whip up a few shirts that could coordinate with it. The Bateau top pattern  is one of my faves-I've made a bunch!
I used this super soft floral jersey and added a little button tab on the elbow length sleeves.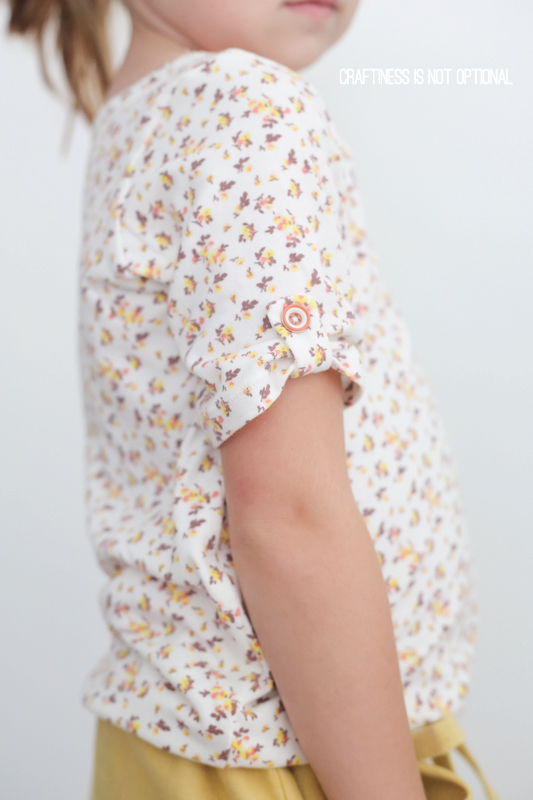 I love how the little coral button brings out the coral bits in the floral pattern!
I knew my ridic button stash would provide something that matched!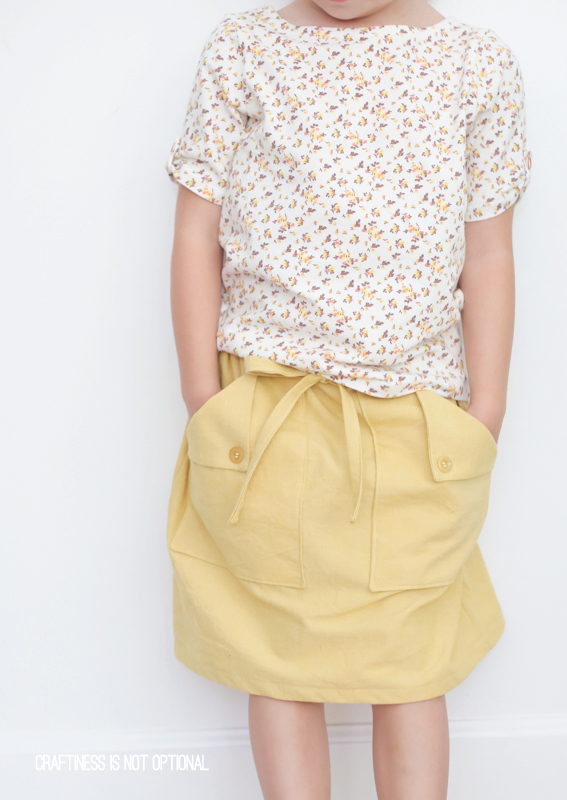 Sadie absolutely adores this shirt!
I'm guessing for the softness, and she also said it smelled good.
We use fragrance free detergent so I guess my perfume got on it while sewing? lol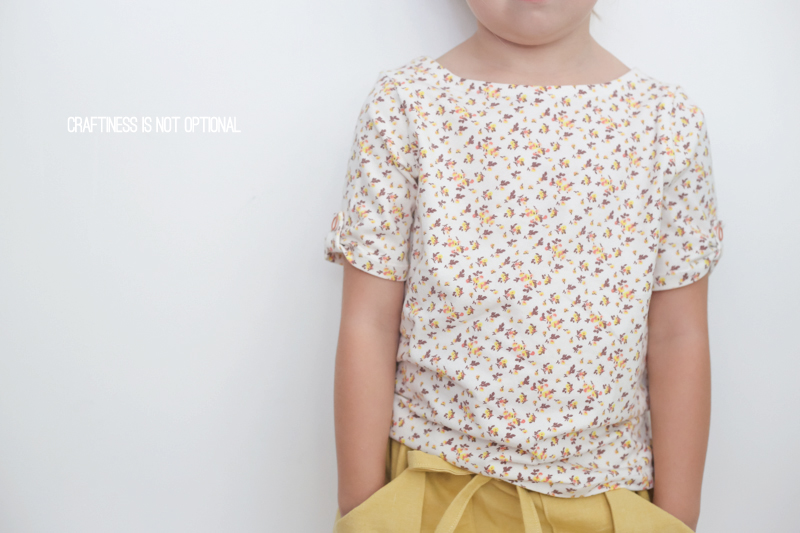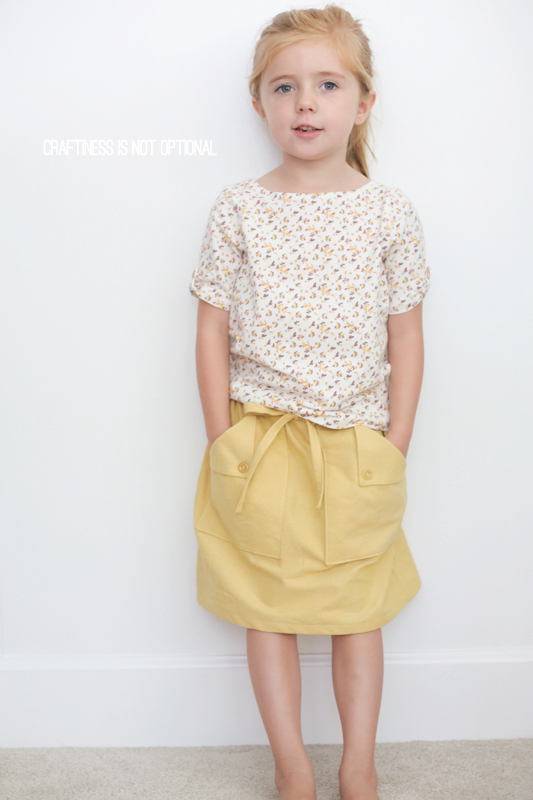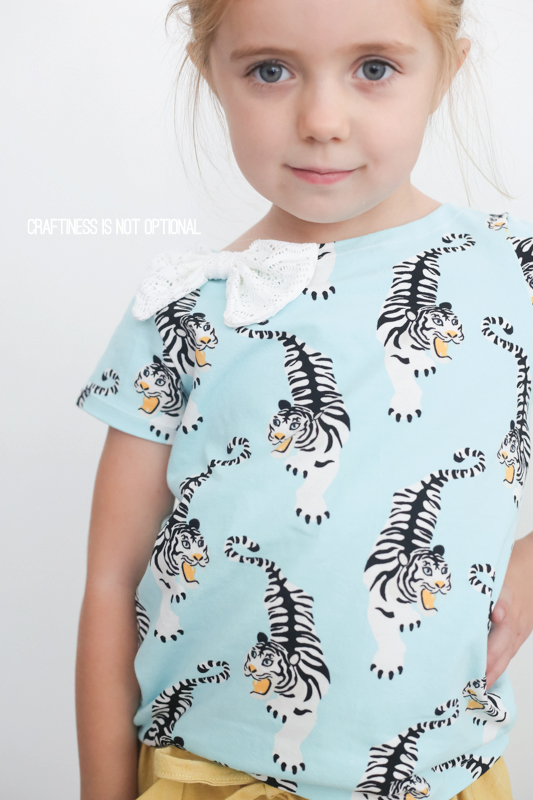 for the second top I went a little WILD!
I've had some of these amazing tigers (from this shop-don't see them anymore darn)  in my stash, waiting for the perfect project!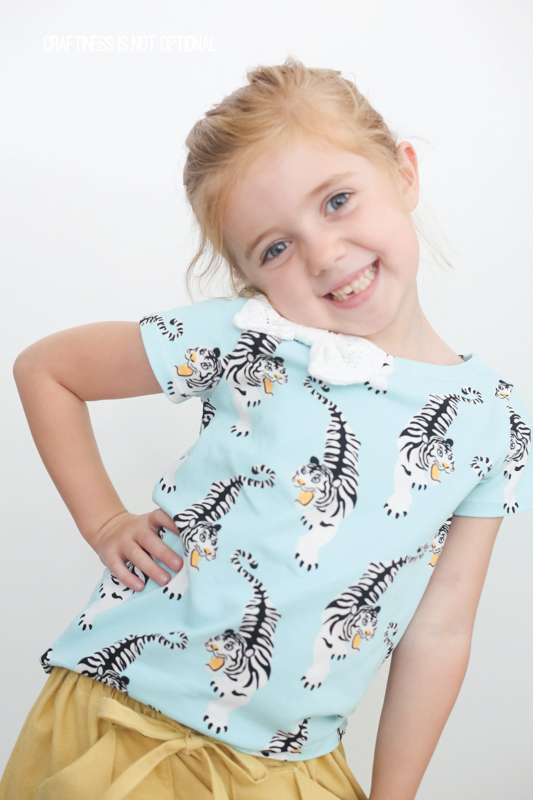 whipped up another Bateau top, and added a little lace bow on the shoulder for a fun feminine touch!
she loves the tigers, either way.
Charlotte wants one now, too.