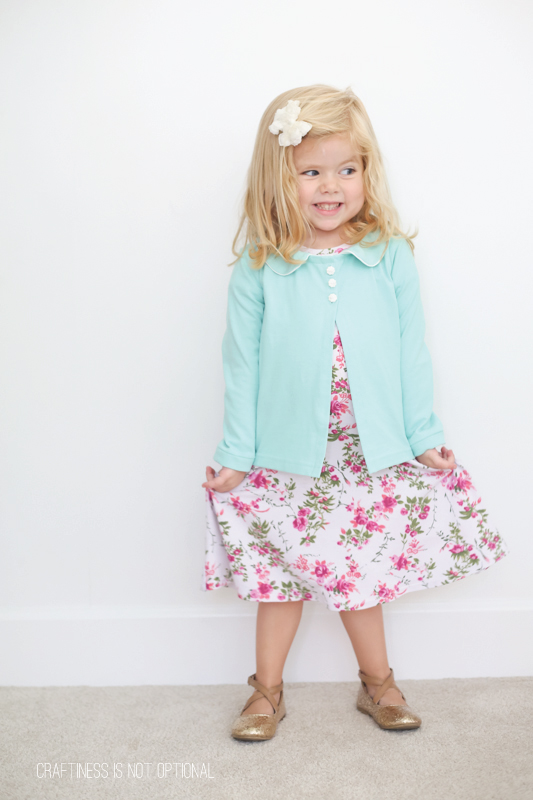 Since I had the Aster cardigan pattern sitting on my cutting table just begging to be sewn up-I decided to give in to it.
It did not let me down.
I sewed up a size 5-figured the girls could share it, and it fits little C with room to grow!
I used a mens t shirt that I had grabbed from walmart awhile ago.
(I know! Not the color I expected in the men's section but I'll take it)
I had just enough fabric from my XXL tee to use the existing hems and make the sleeves longer, too.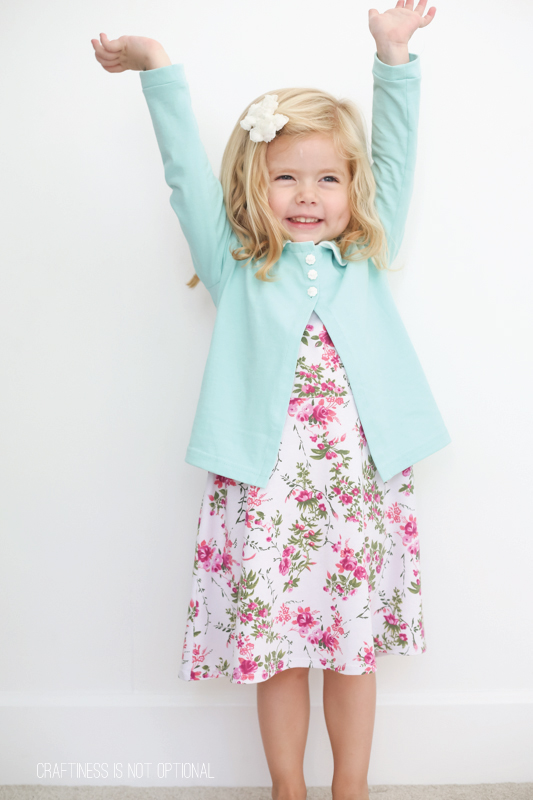 I LOVE it. So feminine and cute.
I made the peter pan collar with the faux piping option, which was a little tricky around the curves (mainly the left side for some reason) but worked out well.
I added some cute bubble-ish buttons on the front, fabric bands to the hem of the sleeves and tada!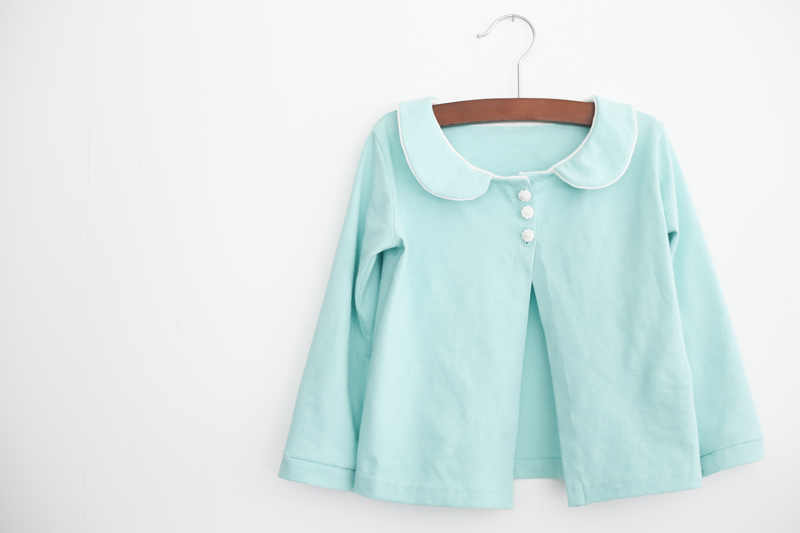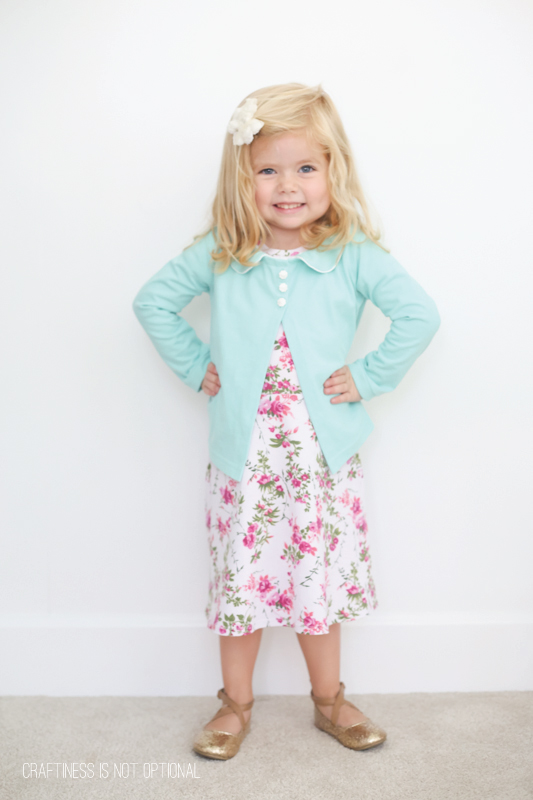 I whipped up a quick Skater dress since it needed something new to be worn with.
(am I the only one who does this? lol)
Made a 3/4T with this fabric. Great, fast pattern.