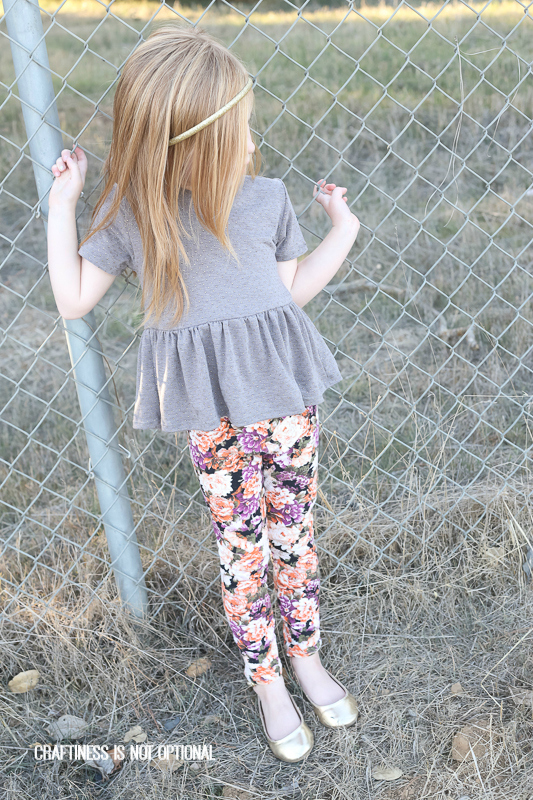 First day of Kids Clothes Week! (for me, at least…)
Yes, so…..sewing? Let's talk 'bout that. Cause it's fun.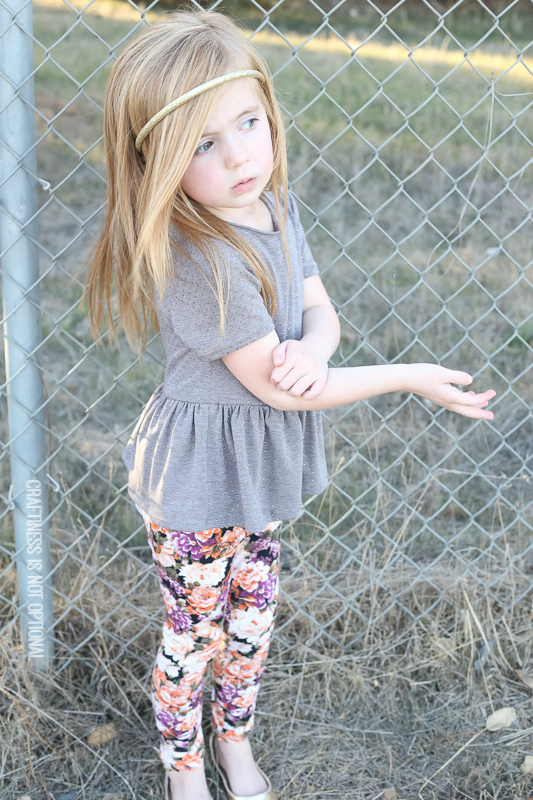 I am straight up addicted to the GO TO Leggings pattern (affiliate link). It takes me roughly 1/2 hour now to make a pair. Shazam! that's fast. I got this obnoxiously awesome (it's ok if you don't like it, but I DO) granny knit fabric from my sponsor Girl Charlee awhile ago.It's the perfect weight for leggings, and I had just enough to cut out a pair for Ava-so hopefully I can get those sewn up too this week!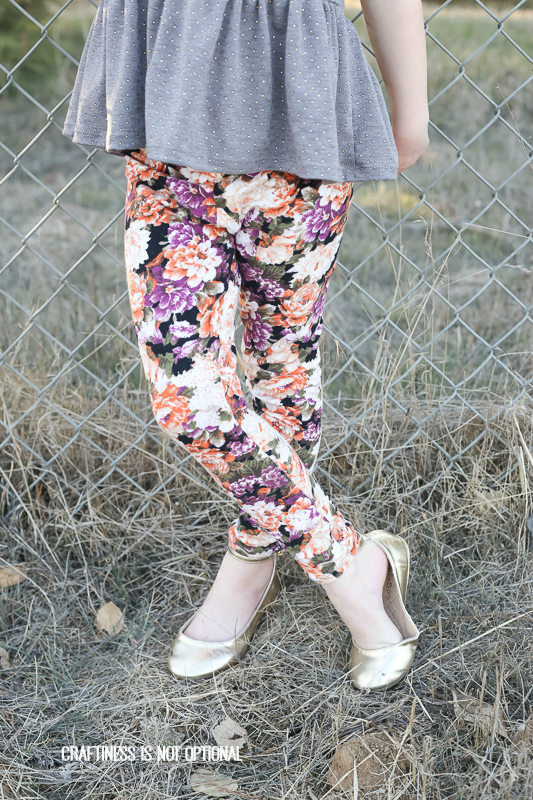 Kinda funny note: I sewed this whole outfit for Charlotte. 3T leggings and 4T top (more on the top in a sec). But she erm…doesn't quite get photo shoots lately.
She basically wiggles her butt for me until I give up.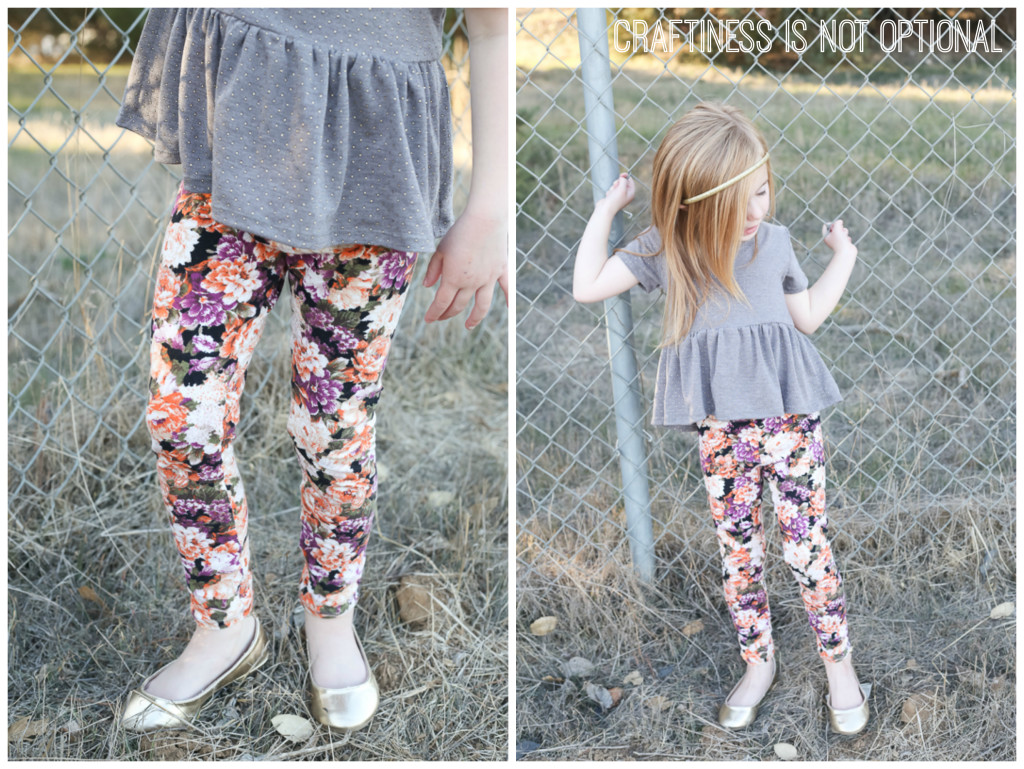 Luckily the Sadester is a teeny thing and fit into them just fine…and she's got modeling skillz, yo.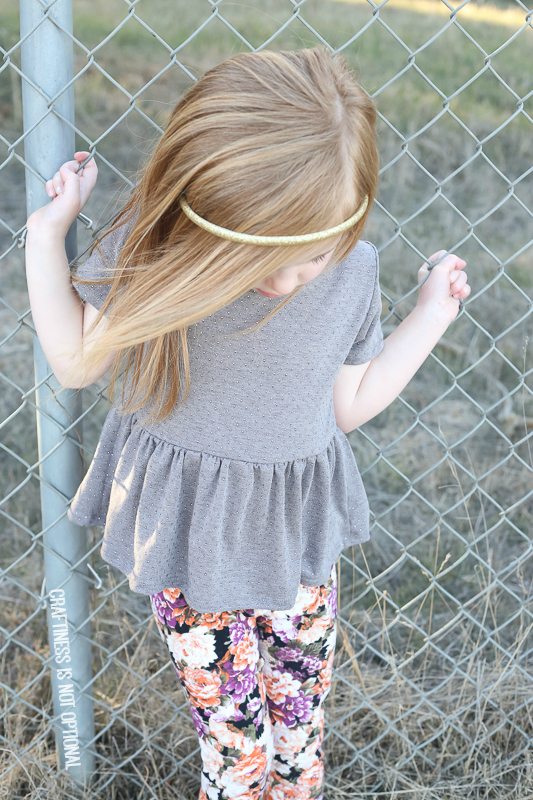 Ok, so the top. It's Kate's new pattern-the Pippa Peplum! You saw my Penelope Peplum, this is the girls version. So cute, right? I love it. I used some grey knit that has awesome metallic gold dots on it…again from Girl Charlee, again not in stock anymore. again, sad face- 🙁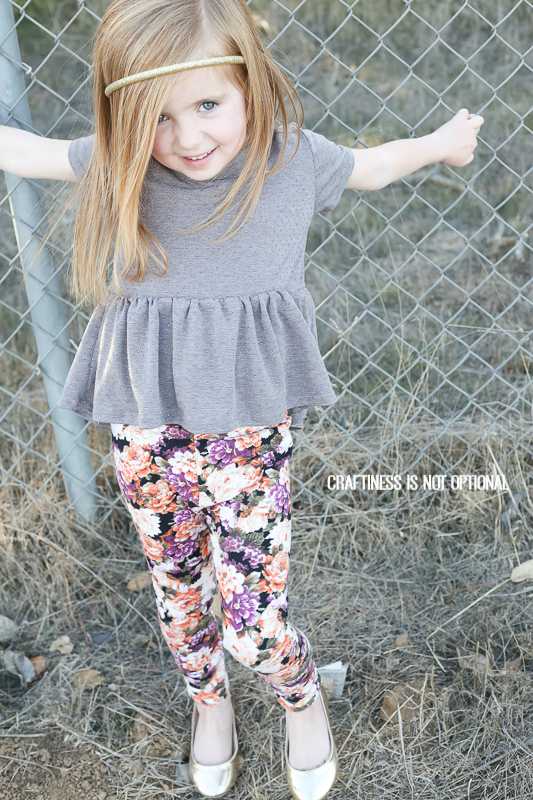 She can own almost any outfit. You go girl. Keep that skill as long as you can.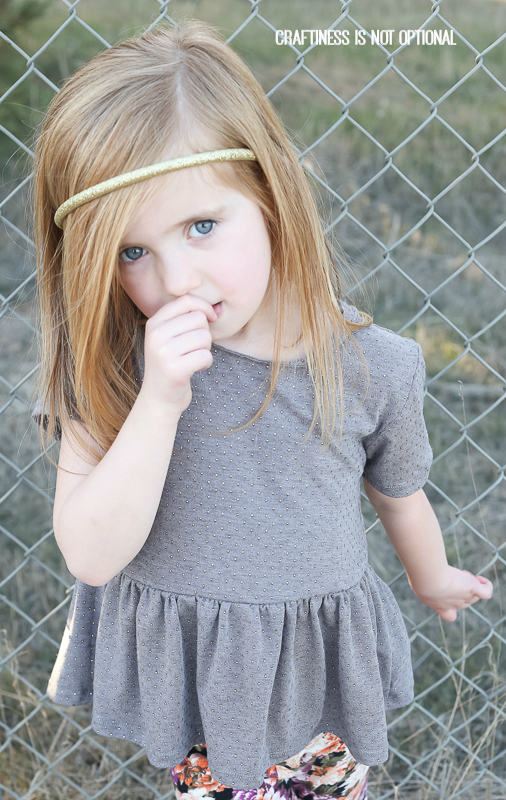 She's comfortable in front of the camera….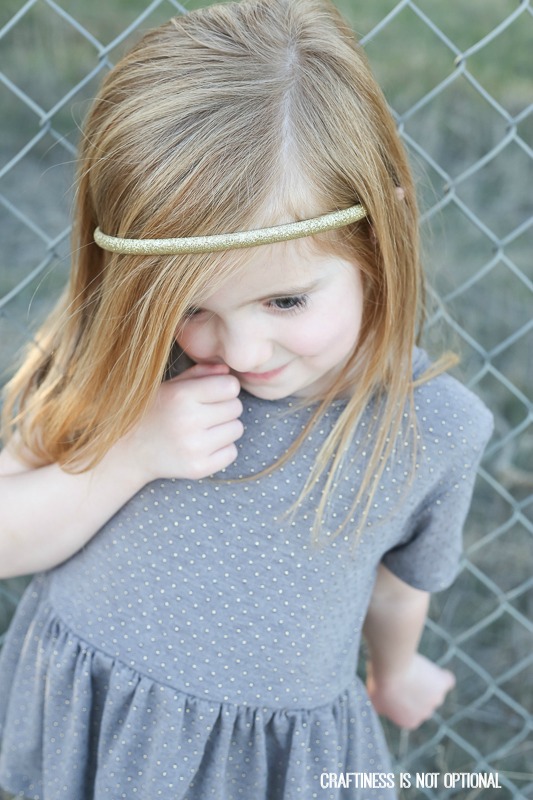 But this is her normal look. She's our shy little gal and we love her!