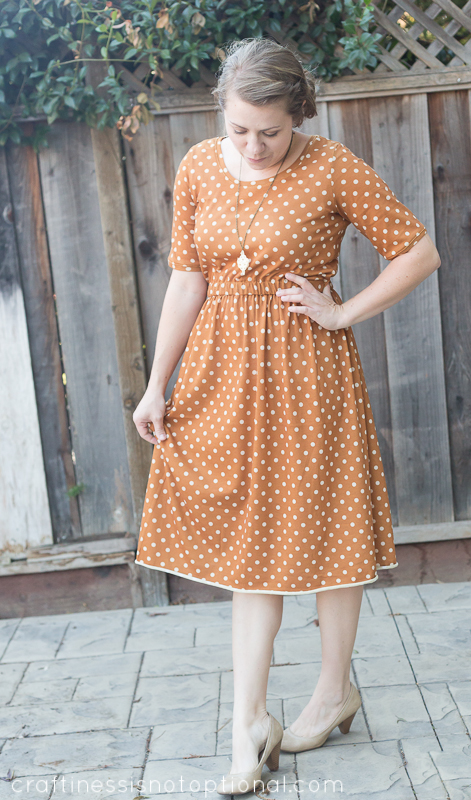 I made this dress….oh, over a month ago. Took pics, even edited them, but in all the hullabaloo of whatever is is that I was doing at the time (I have the worst memory), I forgot to post about it. Bad Blogger! tsk tsk. Anyways, it's just a simple knit dress that I whipped up* and since I am such a bad blogger, didn't take pics for a tutorial either. For shame.
*whipped up meaning that I had to resew that durn waistband like 3 times. "sarcasm font"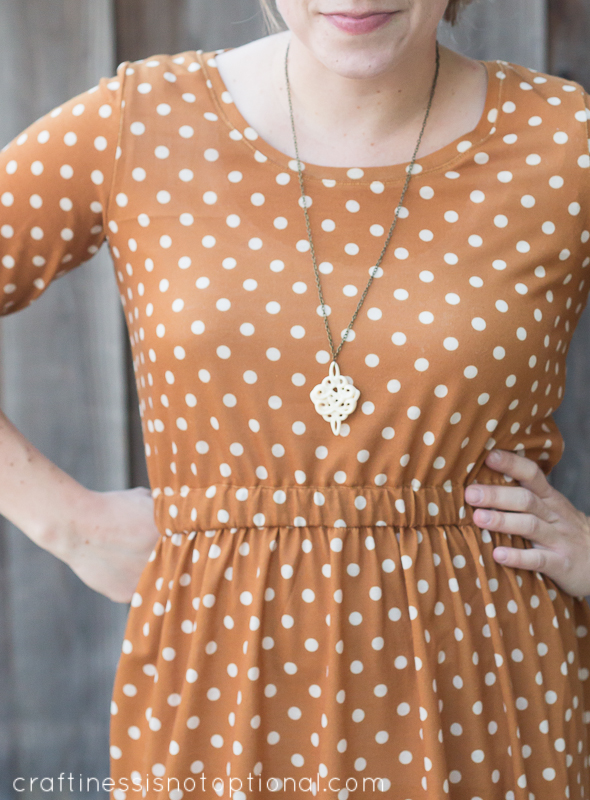 So back to the dress. The top portion is a tee pattern I drafted for myself a long time ago and have used off and on. I lengthened the sleeves to 3/4 length because it's a much more flattering length on me than….any other  length. I added the aforementioned elastic waistband which cinches it in nicely and makes it oh so comfy. Like, take-a-nap-in-it-after-church-comfy.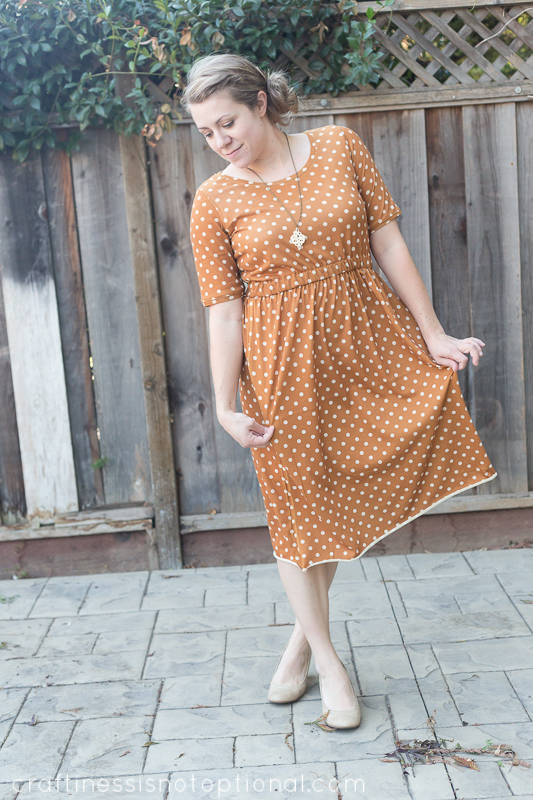 The fabric I got from Girl Charlee ages ago, and eeked this dress out of 2 yards. I left the bottom unhemmed because it curled up nicely and I'm a bit lazy sometimes. shhh don't tell anyone.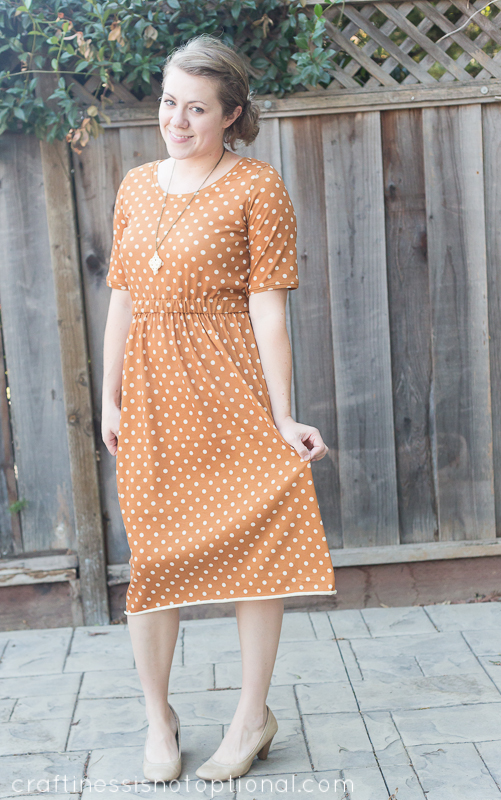 It's a great staple dress for fall, and I love how it can be dressed up with a belt-or a contrasting cardigan-I have big plans for this little mustard dress!