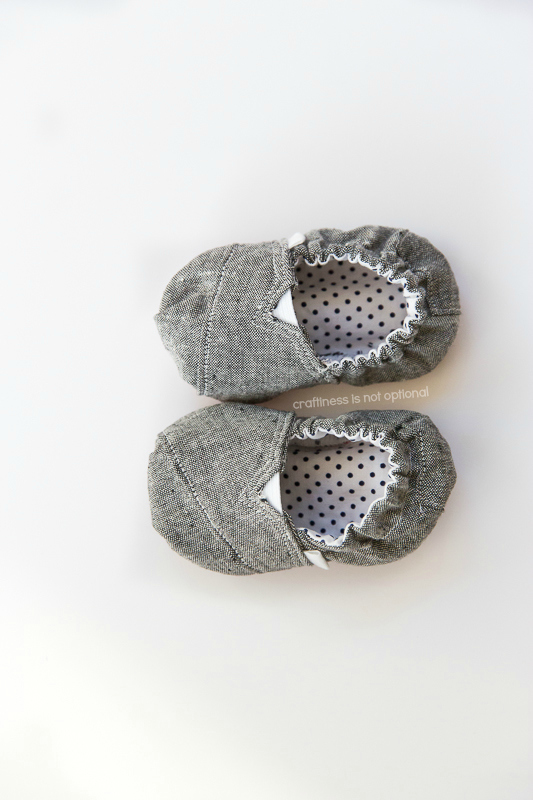 I had pinned this free tutorial and pattern for baby/toddler Toms awhile back now, but  for some reason I felt an itch to make some RIGHT NOW. (er, a few weeks ago, now) As I was also feeling like a tightwad that night, I opted to try and size the free pattern instead of the sized pattern that is offered for sale. Which worked out….er..ok. I scaled it up to 130%, and then had to fiddle with the size of the back piece to get it to fit…my kids have freakishly tiny feet so I probably didn't even need to size up the free pattern. But I digress. These still turned out super cute, even if the back of the shoe has some room to spare. I might try these again if I have time. (time….whats that again?)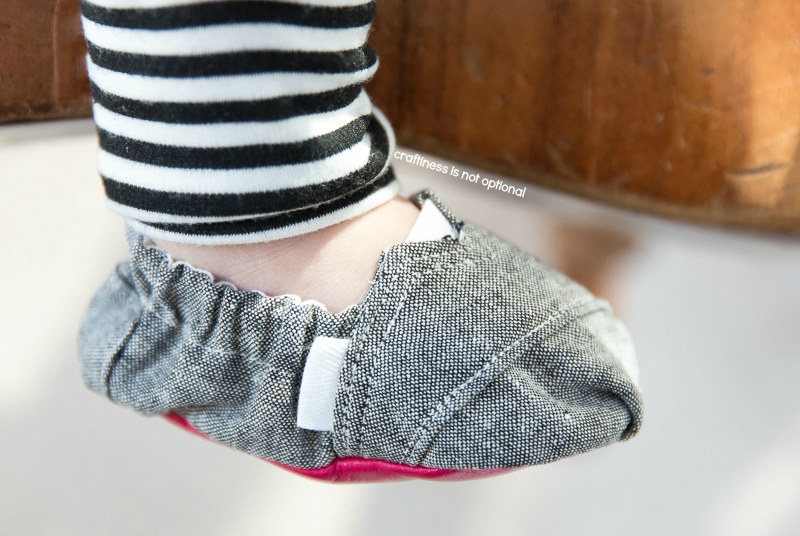 Anyways. I used some delicious Essex yarn dyed linen in black for the outside, polka dot from Joanns for the lining, and some raspberry leather from LowPriceFabrics.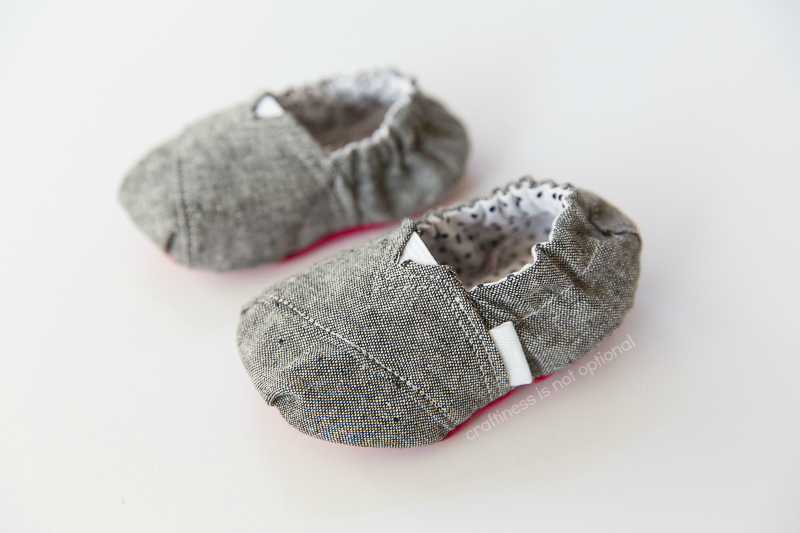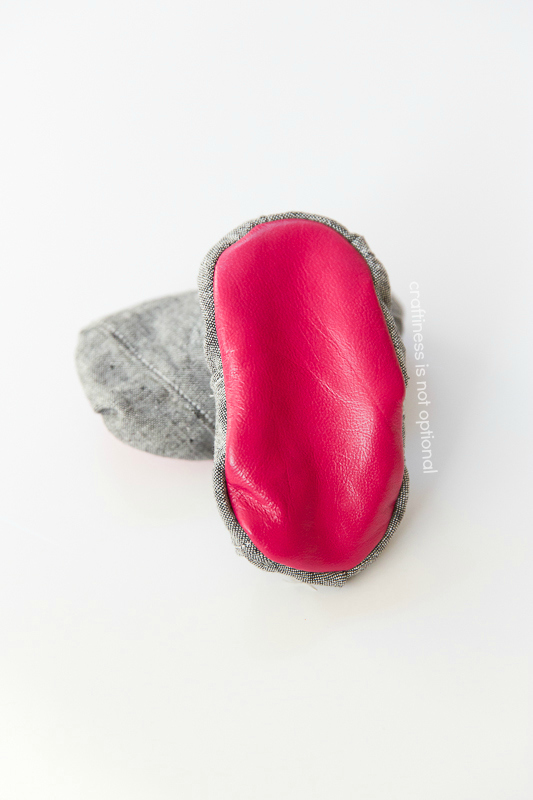 I loove the color of this leather. I want to make some more moccs next.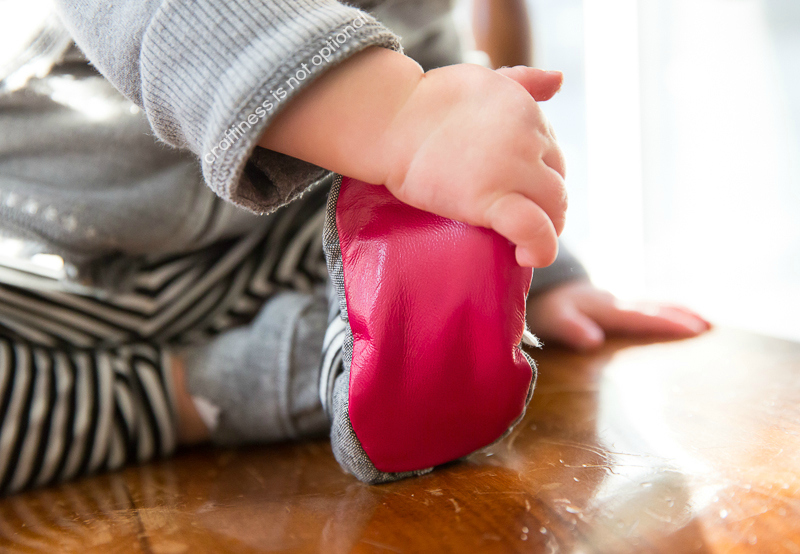 Ava likes them enough-she actually left them on for most of the shoot, though of course tried to rip them off once she figured out they were there.  But strangely enough, only one of them. I guess her right foot gets hot?