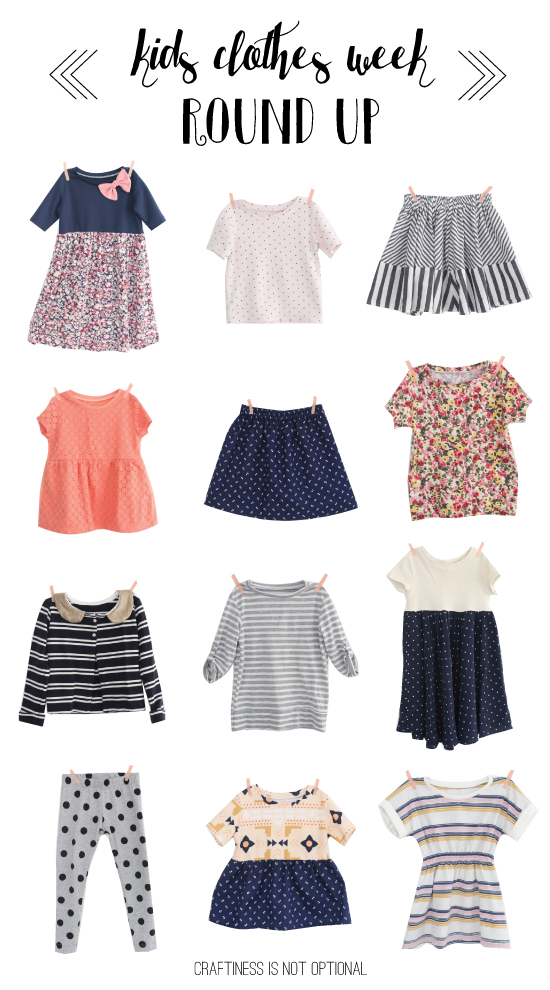 floral dress || polka dot top || stripey skirt
coral lace tee || navy skirt || floral top
striped and sequined aster || grey striped top || sweater and dot dress
dot leggings || arizona top || striped top (to be blogged later, hopefully with a free pattern!)
I love challenging myself to be productive. and though this seems like a lot…it really didn't take a lot of time since most of the hemming was already done for me.
I wonder how much time all of us seamstresses waste in hemming?
not that it's a waste, but you know.
it's not the most fun part of sewing.
rambling.
anyways I had a great time with Kids Clothes Week-I ended up having a bit of a palette too! Coral, grey, navy, white…haha!