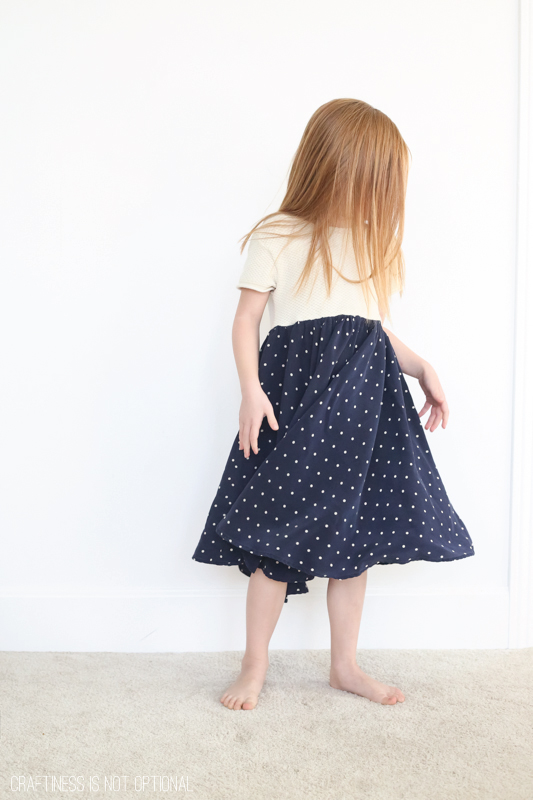 KIDS CLOTHES WEEK is here y'all! I am psyched for this one because the theme is upcycle!
I used to do this so much, when I didn't have much of a fabric budget but I wanted to sew ALL the things.
We have pretty good thrifting around here so I'd hit up the t-shirt/skirt sections and buy them when they were half off.
You can see some of my refashions here!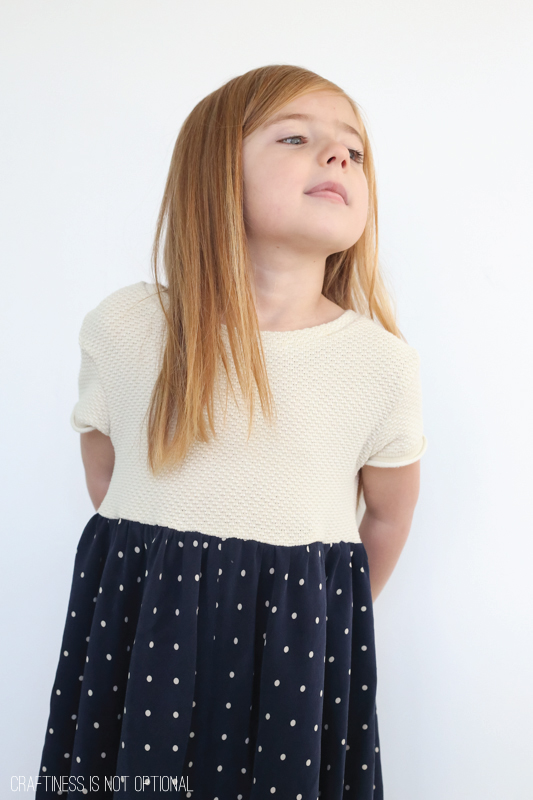 So to prep for KCW I headed to my thrift store in search of cute items of clothing…in decent shape please! I found a bunch and I'm so excited for my plans for them!
the first thing I made was this little knit/woven dress for the Sadester. I found this nubby cream sweater and cut it apart to make the top (using my Nessie pattern for the bodice, cutting it short a few inches below the arm scye)
used the sweater's existing sleeve hem to cut them out (part of the reason why I LOVE refashioning…no hemming! *sometimes)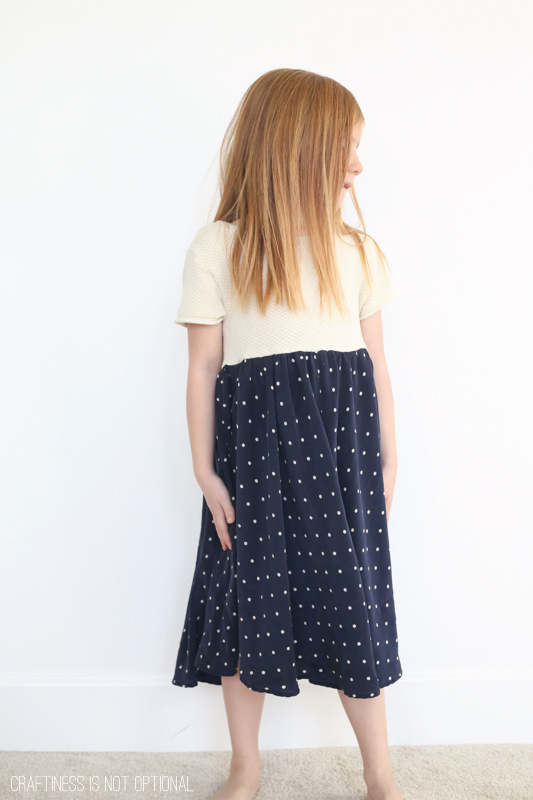 The sweater did stretch A LOT so where I joined the skirt to it is a little wobbly, but I pressed it as best I could and hoped it would come out in the wash.
#keepinitrealfolks
the skirt is so lightweight and airy-Sadie loved twirling in it!
It's kind of a semi circle skirt, so I just measured her, chopped it across, and then gathered it to fit the bodice.
(make sure to sew with a zig zag stitch or serger so that there will be wiggle room while getting dressed!)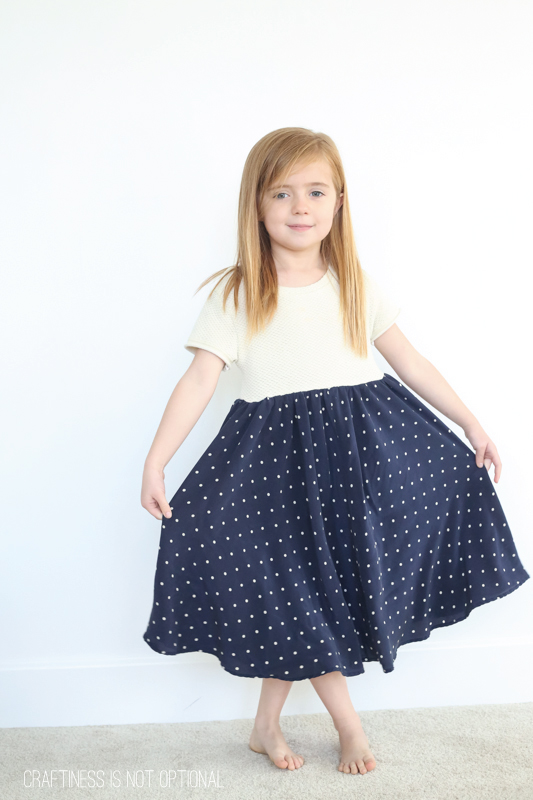 anywho! round one went well! More to come…
before and after!