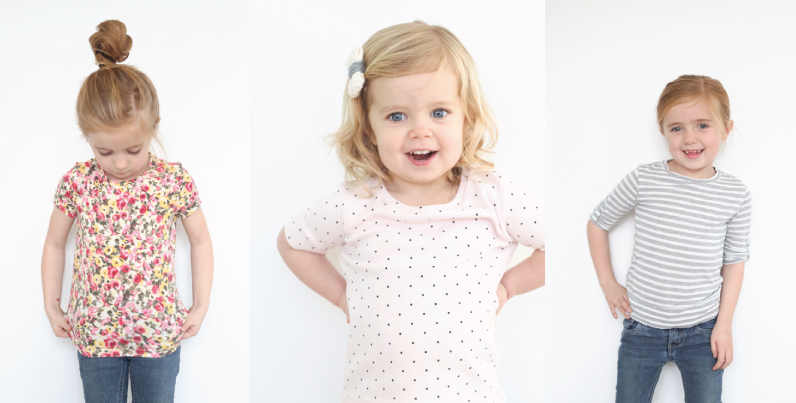 Sometimes simple is the way to go.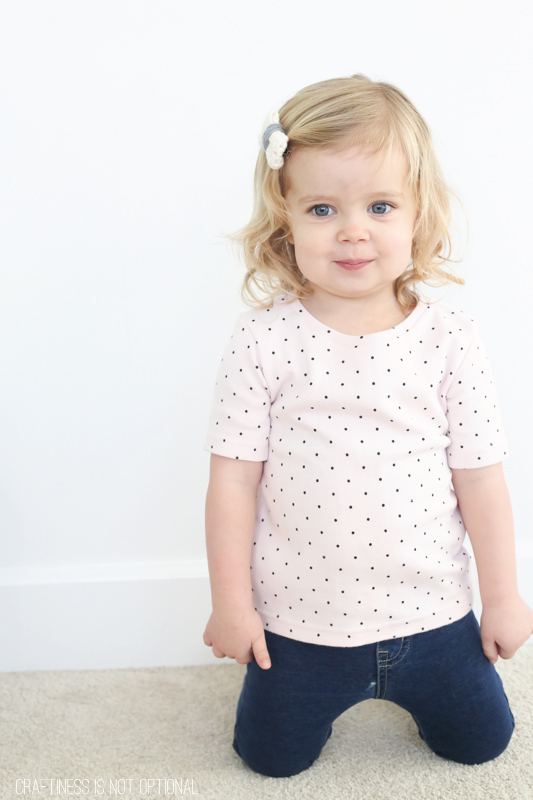 In the case of this thrifted tee, I've actually had it for years, and finally KCW pushed me to use it up!
I didn't stray far from it's original form-just cut it apart (using the slimmed down Nessie) and then resewed it up into a cute little tee!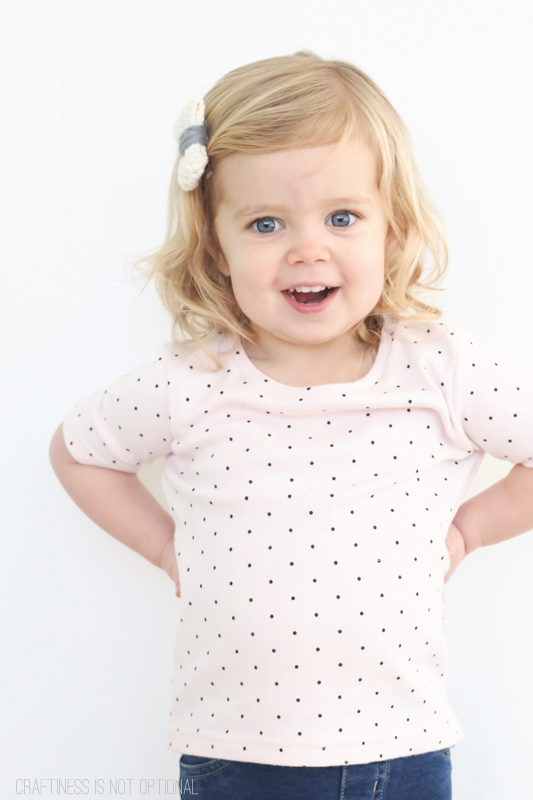 I think my favorite part of this one is those cute elbow length sleeves on my little toddler!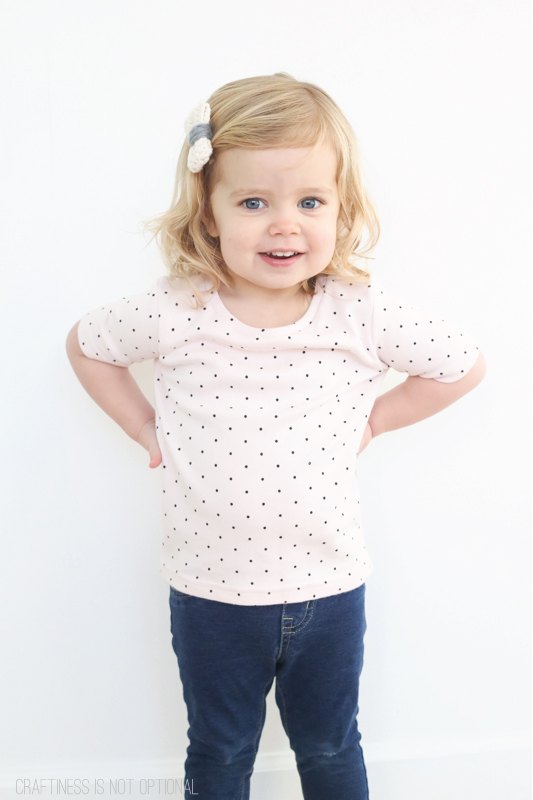 Little fashionista!
and here's the original!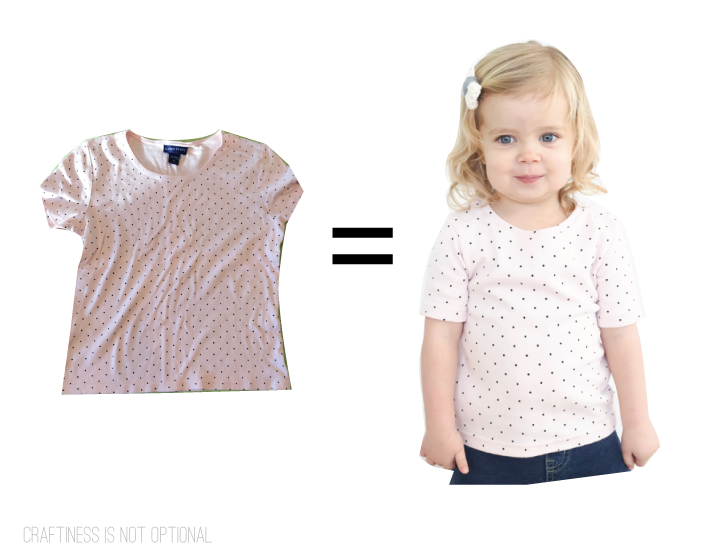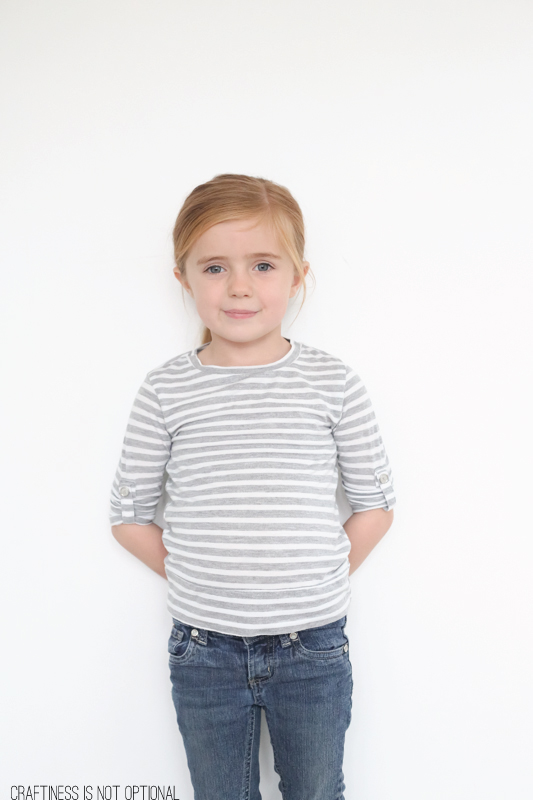 I continued churning out slim Nessies for Sadie (and Charlotte, they wear pretty much the same size right now!).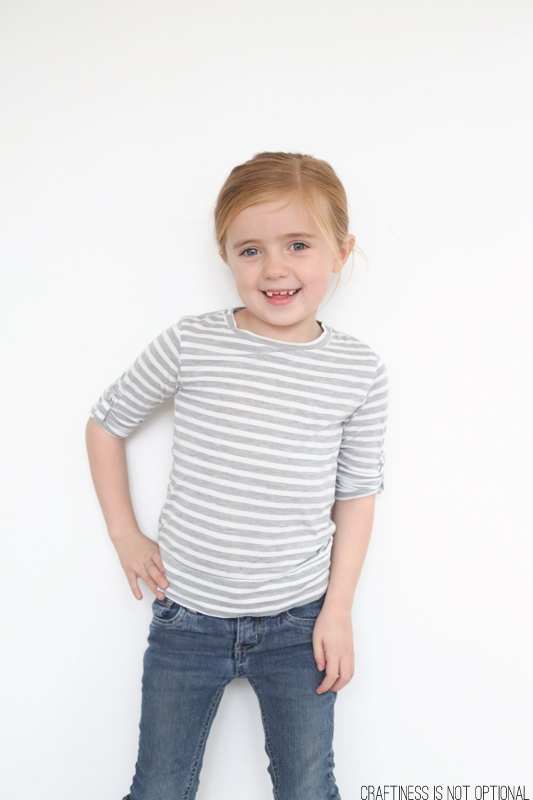 I preserved the original sleeve tabs that this top had and I love how that turned out!
so easy too.
I'm totally looking out for more tees like this at the thrift shop.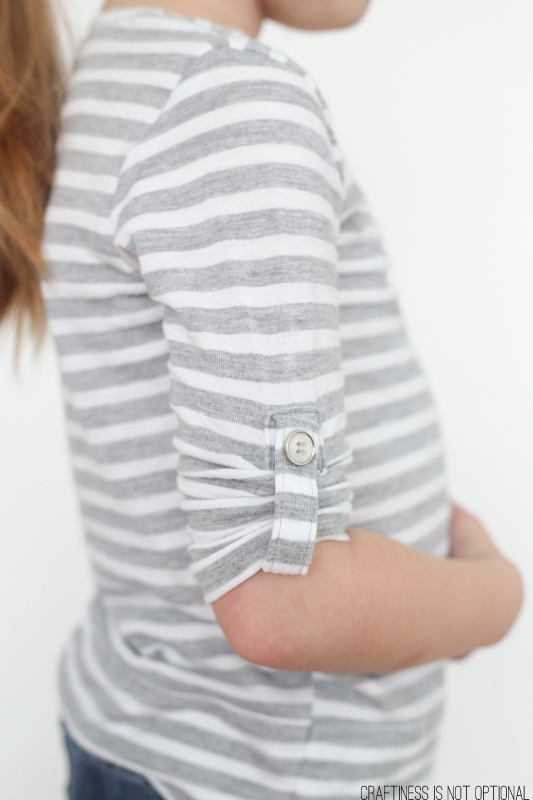 before and after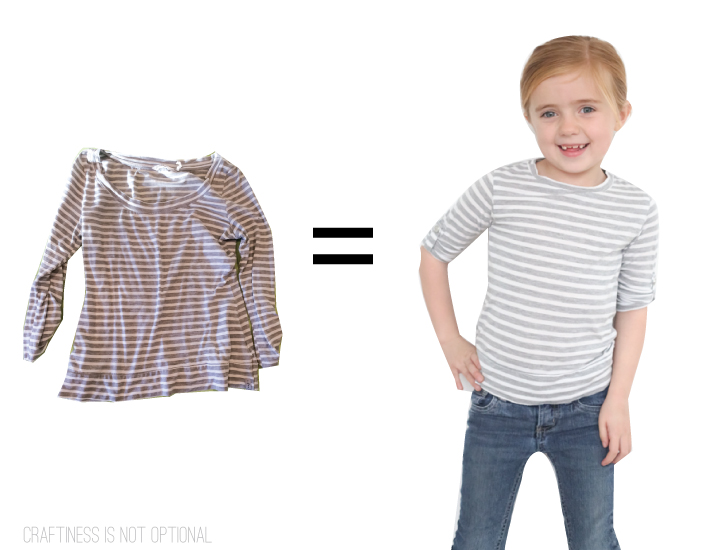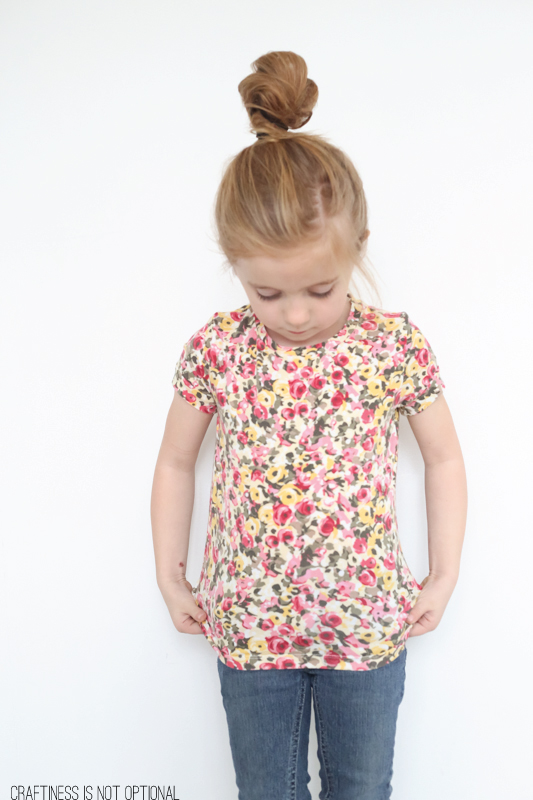 this is a tee I used to wear, but it shrunk a bit so it ended up in the refashion pile-it's not like I was gonna waste that GORGEOUS fabric.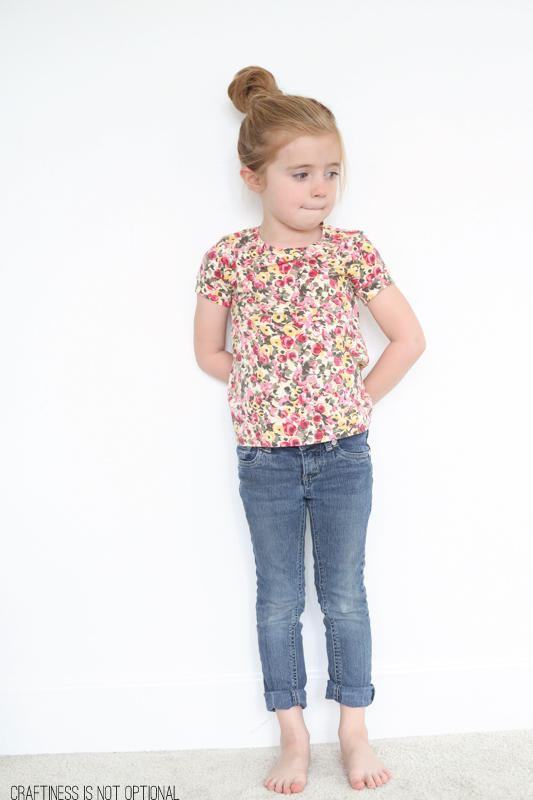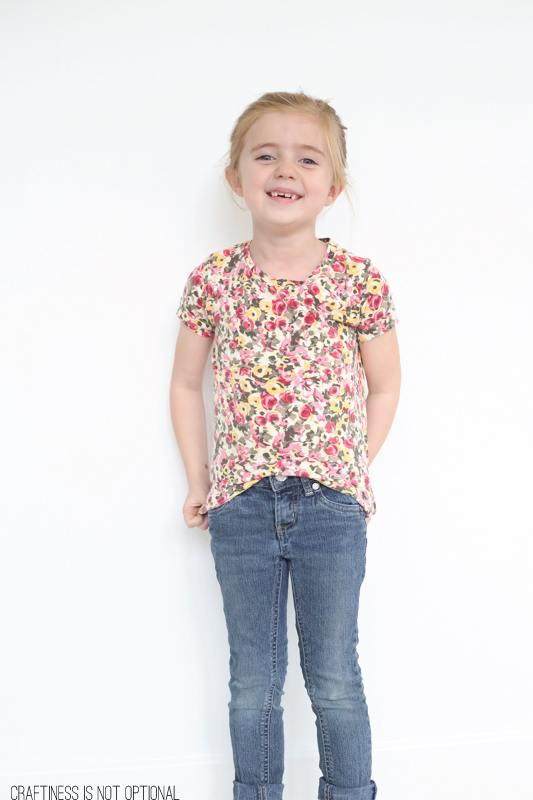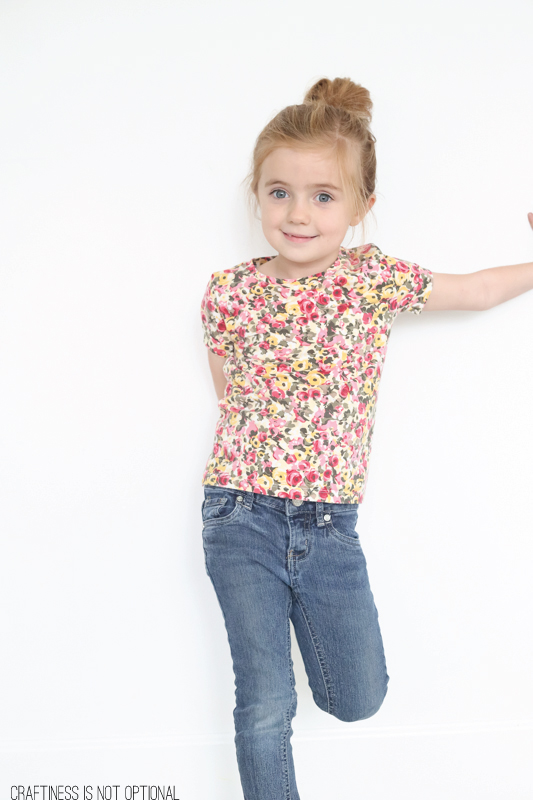 before and after!