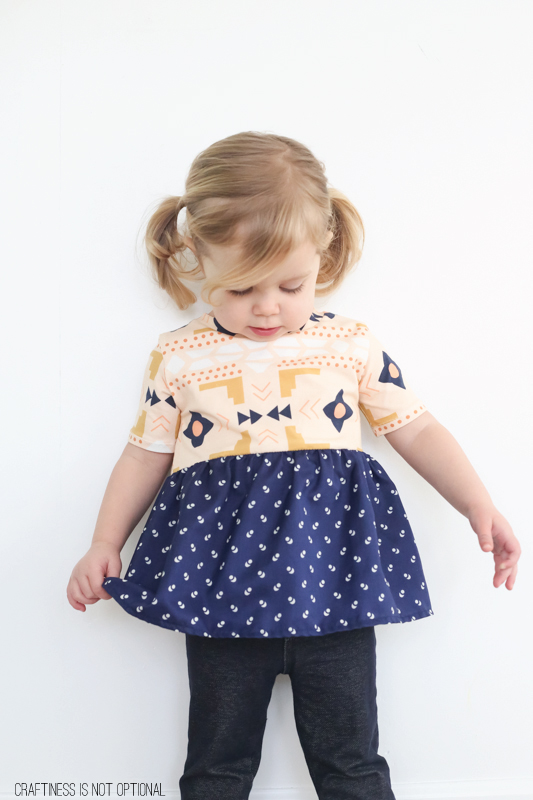 Just another little last minute gathered tee for KCW! (one more tee to show and then I'm done!)
I used the same formula as this tee, only with some adorable Arizona knit fabric that the lovely Alida sent me!
and the rest of this skirt!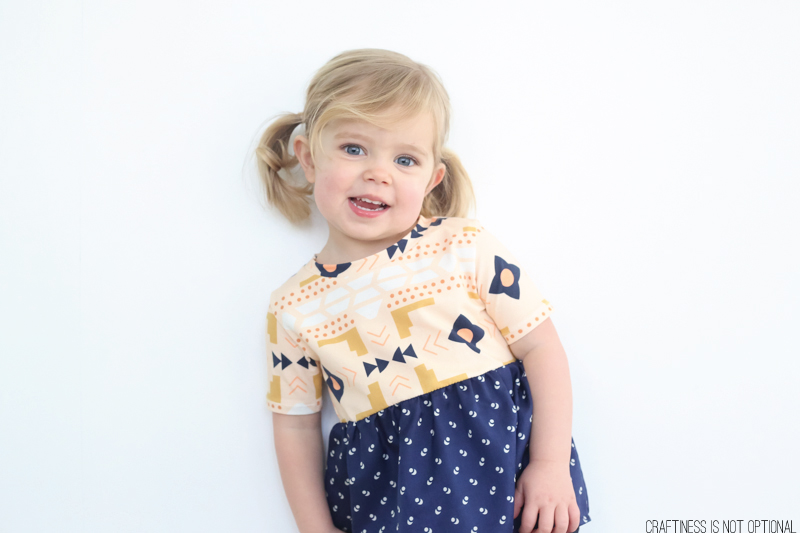 I just had enough for the bodice, so luckily I had enough of that navy fabric from the skirt to finish it off!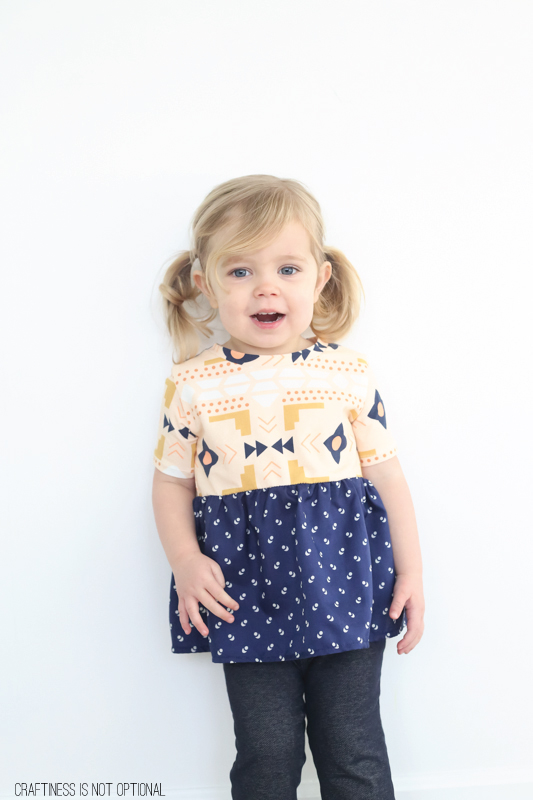 Ms. Sassy Pants!