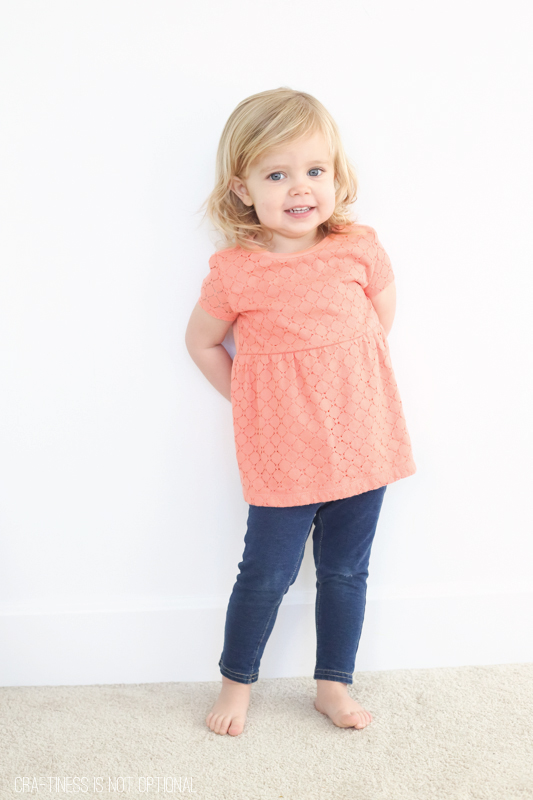 I think this little top might just be my favorite thing of late.
Perfect shade of coral? check.
lace? check.
looks adorable on my mini human? check.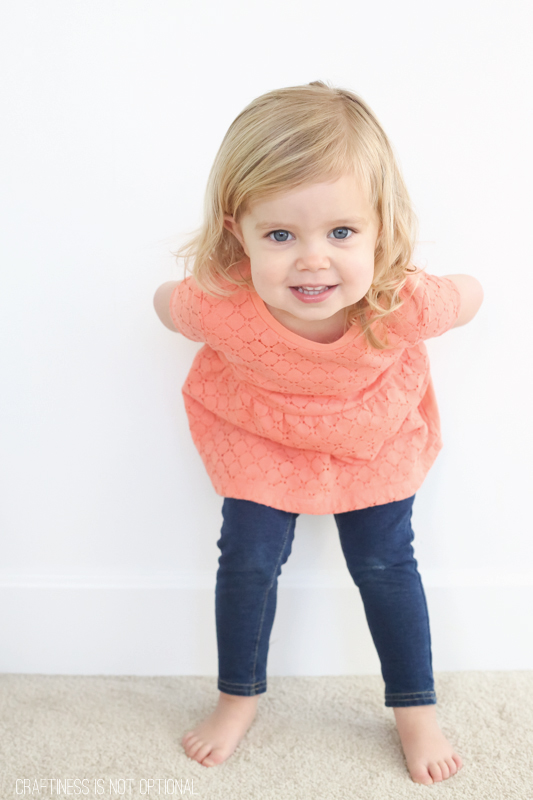 See the before down at the bottom, but I scored this adorable knit tee whilst thrifting-the front had a lace overlay which I LOVED.
I debated back and forth with what to make with it-it almost became a raglan tee with contrasting sleeves, but I ended up keeping it simple.
I must be on a simplicity kick, because that's what I'm craving lately!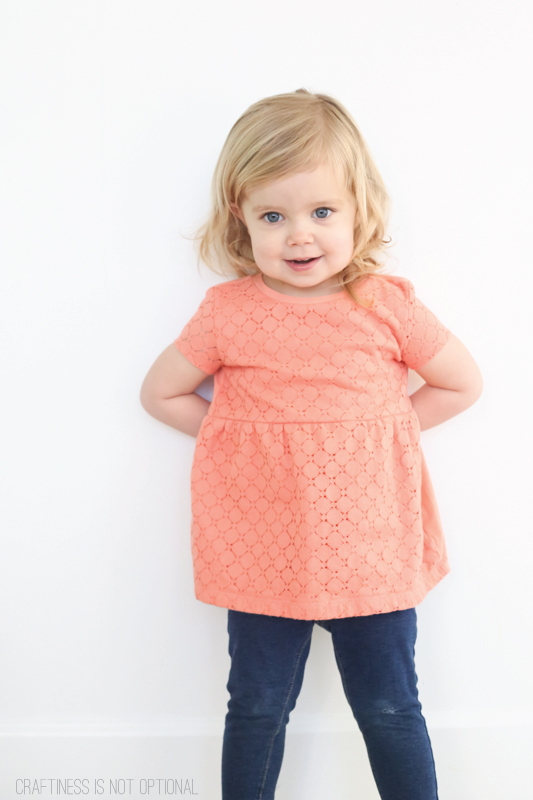 So I used my Nessie top pattern for the bodice, chopping it off a few inches below the arm scye, but first I chopped the skirt part apart from the top of the shirt-I left the "skirt" totally intact, and then gathered it to fit the bodice once that was assembled.
I knew I had to make it for Avie since the sleeves on the original shirt were BARELY cap sleeves. I had just enough!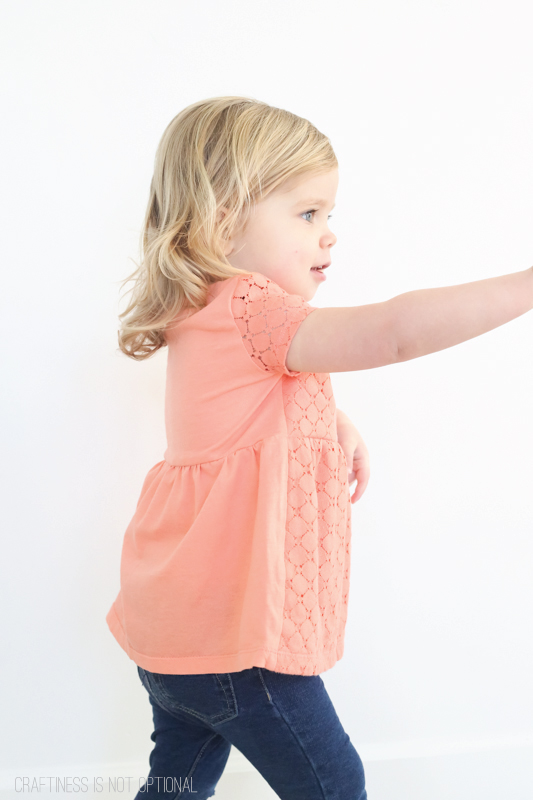 You can see the back and front contrast here-love it!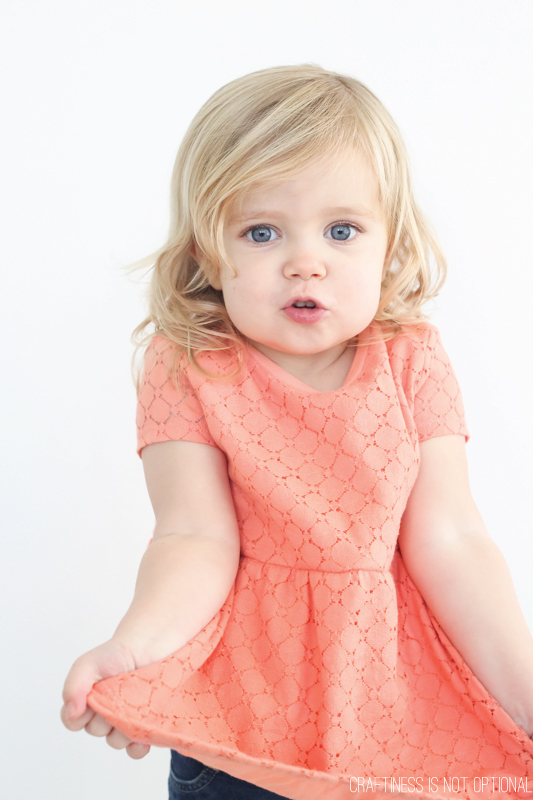 this girl and her faces. sigh!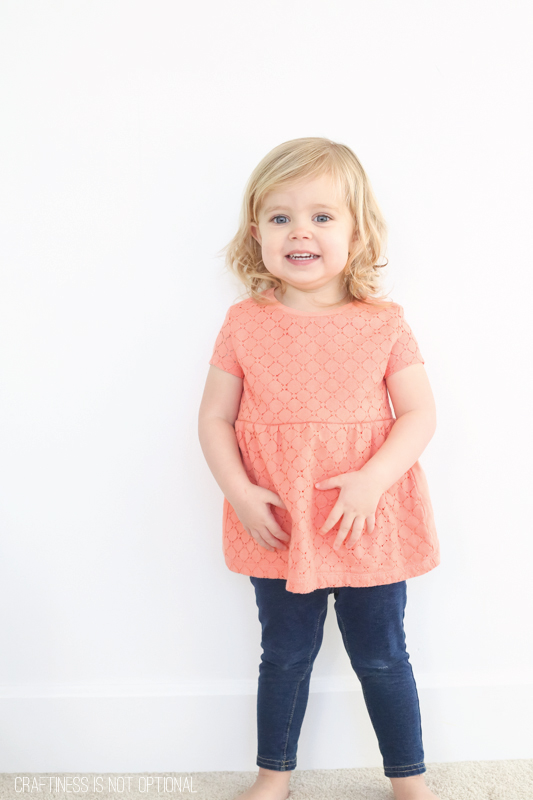 before and after!