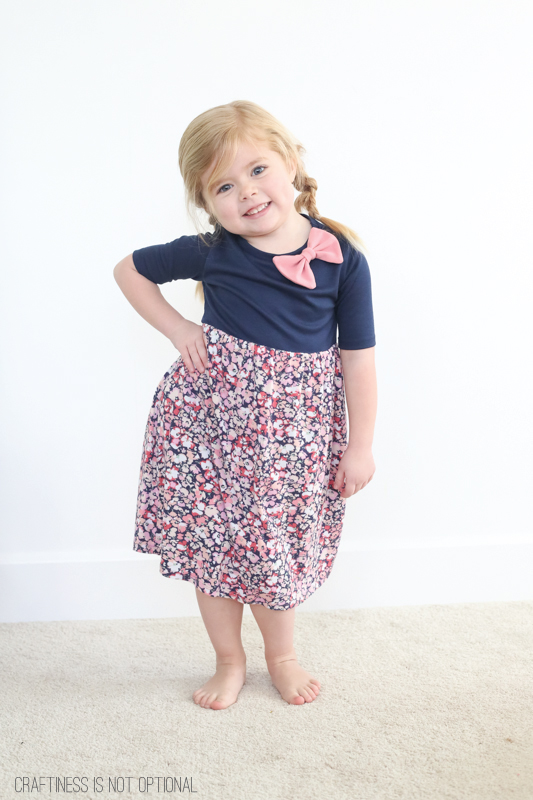 Charlotte requested her own dress for kids clothes week and who am I to deny my kids a new garment? lol.
This one's only half upcycled-the floral skirt is a thrifted top and the bodice and bow are made with Girl Charlee navy ponte de roma fabric.
don'tcha love that little hip pop?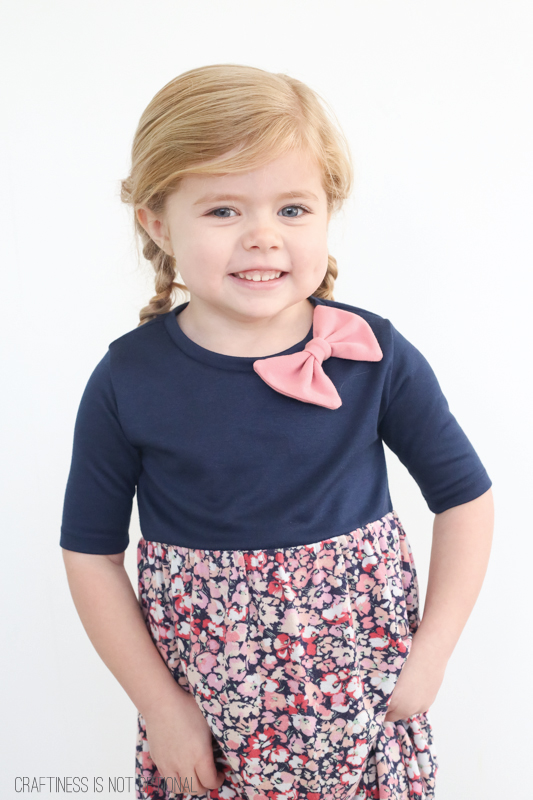 Again, I used my Nessie top for the bodice and gathered the skirt to fit it..using elastic thread in your bobbin and a zig zag stitch helps it stretch!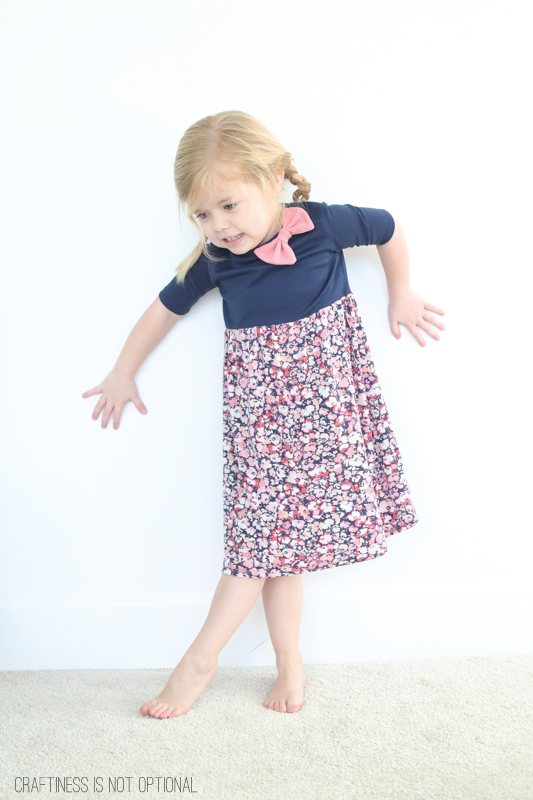 The navy-coral obsession continues….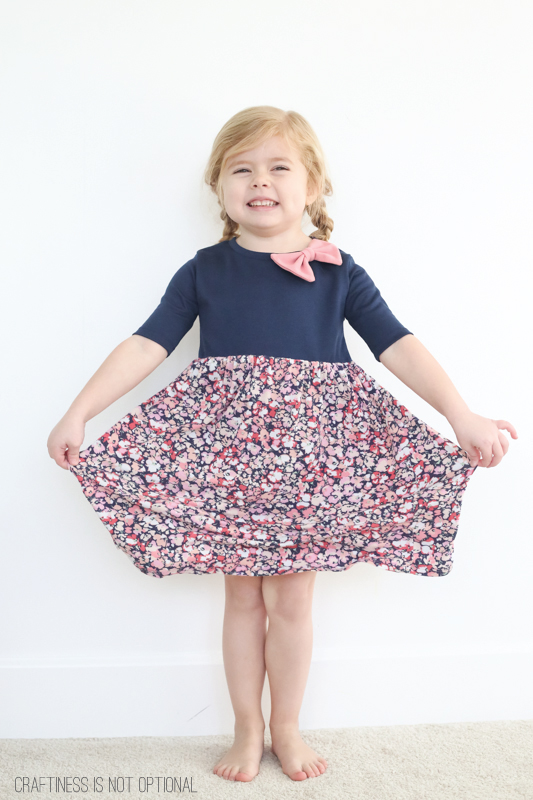 and the before and after!