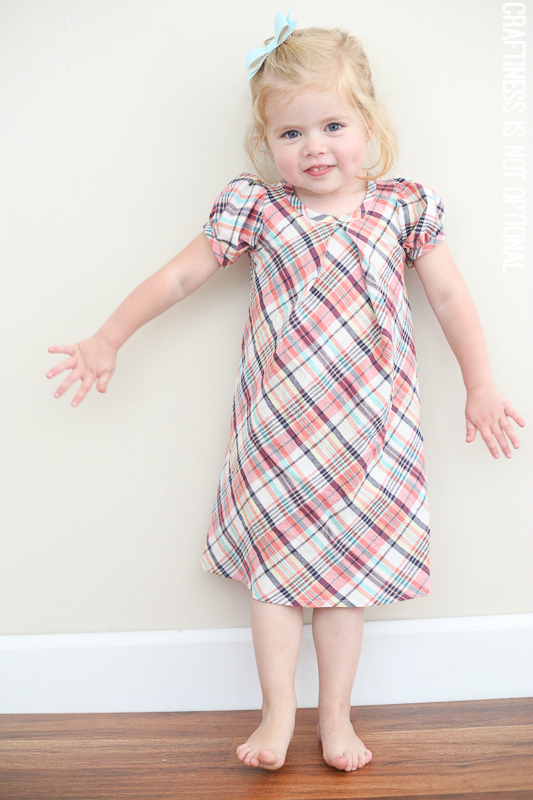 Yay! one more Easter dress down, one to go! I'm waiting on some very special fabric for that one, hope it comes in time!  So let's talk about this one, shall we? I guess Charlotte got one more thing made for her during Kids Clothes Week! I grabbed this lightweight plaid fabric from Hancocks (same time I got Sadie's swiss dot), and thought it would make some cute shorts..and it would…but it got made into a dress instead.
Sometimes the fabric tells you what it wants to be.
amiright? Or just crazy?
dont answer that.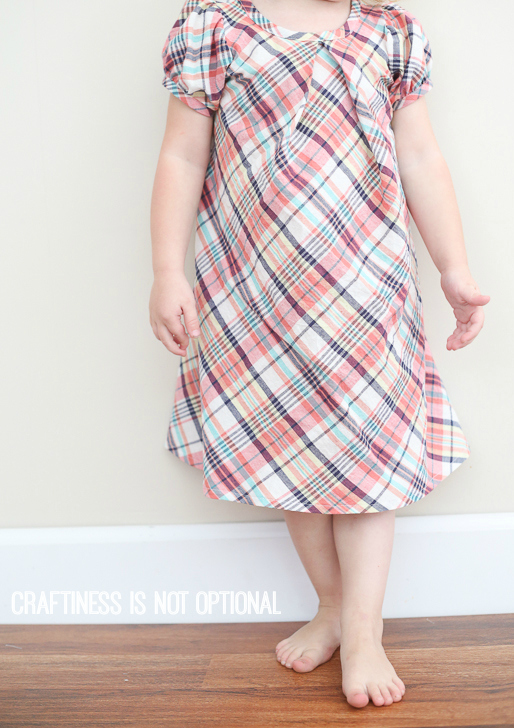 Anyways, I used the Busy Lizzy dress pattern by Melissa of Sew Like My Mom, as part of our SURPRISE Sew Like My Mom tour today!
See what the other ladies sewed up below!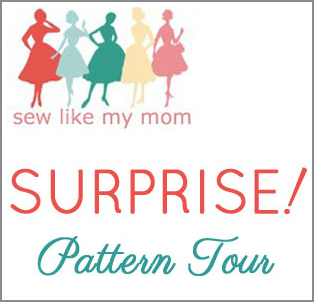 Sew a Straight Line
Rae Gun Ramblings
Andrea's Notebook
Lemon Squeezy Home
Sew Very
If Only They Would Nap
Living With Punks
Melly Sews
It is fantastic! Super straight forward, and a pretty quick sew too. It has lots of options too-like top or dress, long or short sleeves, bias trim at the bottom, pockets…
I sewed a size 3T (followed the size chart to choose) and it fits Charlotte to perfection. I cut my plaid on the bias because I always like plaids better that way! and I happened to have enough fabric, thank goodness! I finished the edges with matching bias tape which I love the look of. I did just hem the bottom instead of the bias tape she shows you how to do, which is just a simpler look.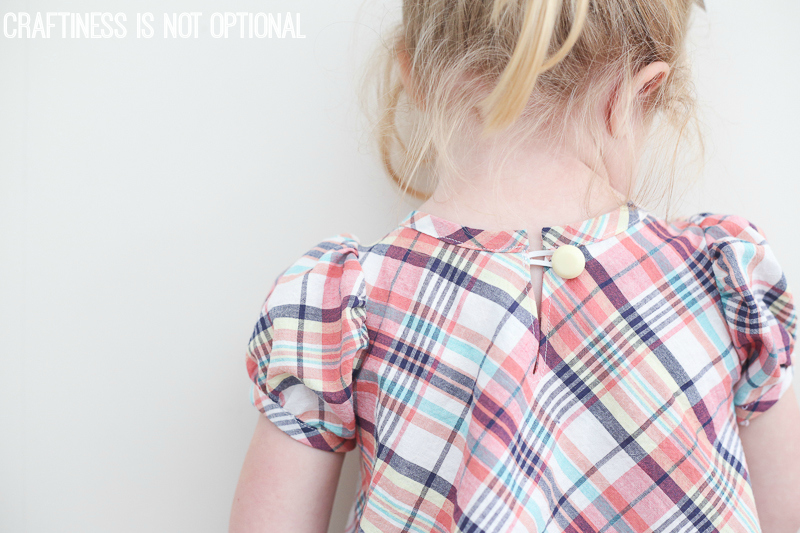 We spent awhile looking through buttons, Charlotte and I. She kept picking out too small or too large buttons (or orange ones), lol, but eventually we settled on this soft pale yellow one.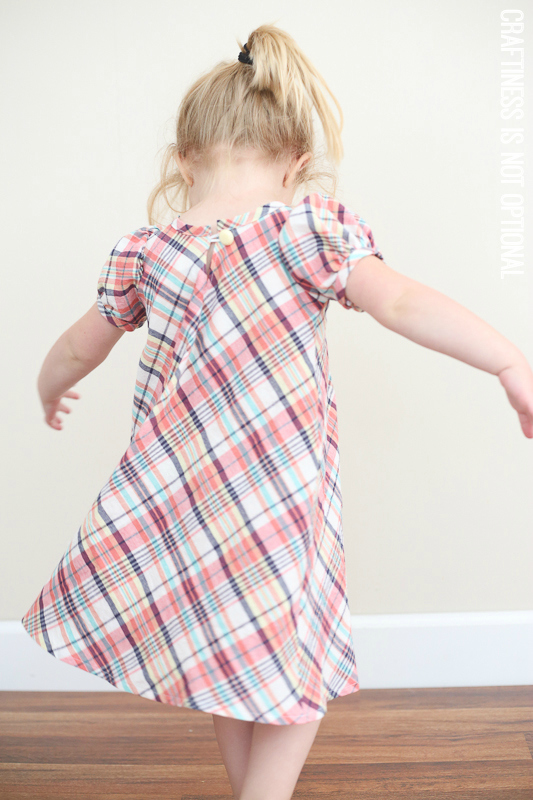 It's so swingy! Charlotte was expecting it to be like Sadie's circle skirts I think, but a promise of some in her near future made her feel better.
Make one thing for one girl, you have to MAKE IT ALL FOR ALL GIRLS. that's what I'm learning. Either that or wait til they forget about it. Which is usually what happens with Charlotte. Thank goodness for kid attention spans, right?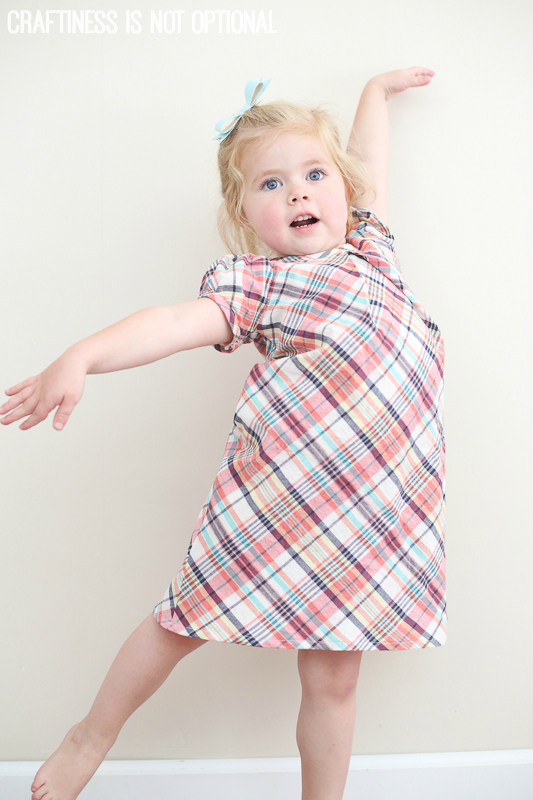 Her best ballerina pose!