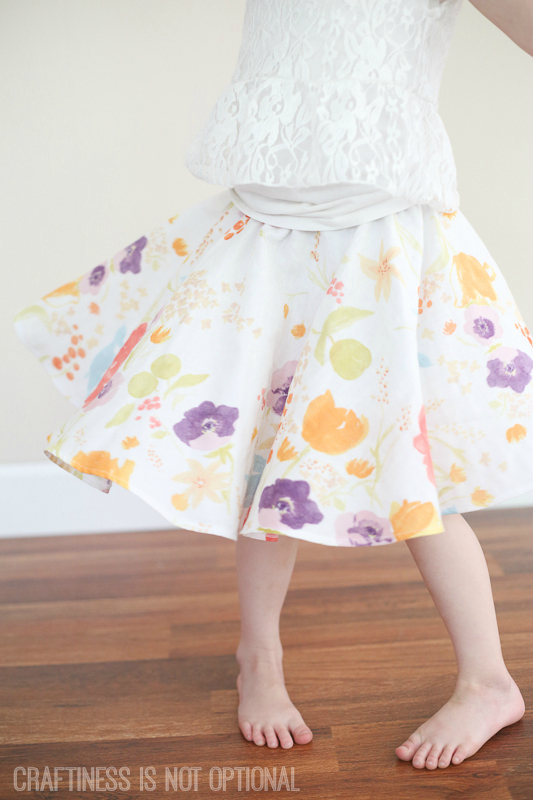 After making the Georgia twirl dress for Sadie, she requested more "twirly twirly" skirts.
And since her requests shall be granted if they are
1. Easy
2. Fast
3. It's Kids Clothes Week
and
4. She asks….
….I made her some.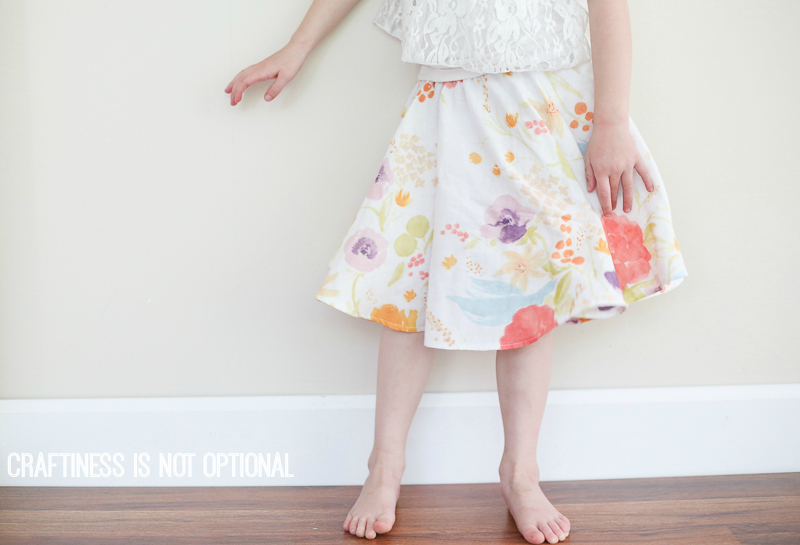 Such a pushover, I know. These are SOOO quick though that they almost sew themselves.
You could try leaving them cut and ready for the sewing fairies, but mine never finish the job. I've got lazy fairies.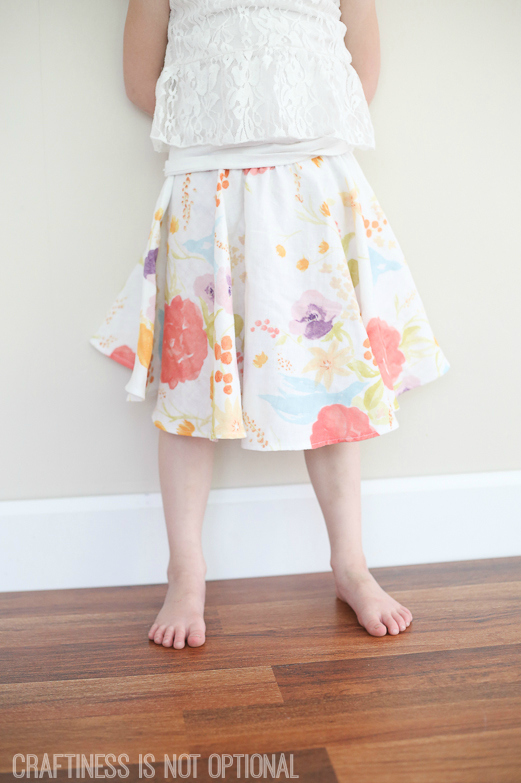 I just used the skirt pattern from the Georgia twirl, but Dana's tutorial is pretty darn great too -that's how I learned to attach my elastic way back in the day.
This first one in Nani Iro is DELICIOUS. I want to gobble it up.
Literally.
I have problems, I know.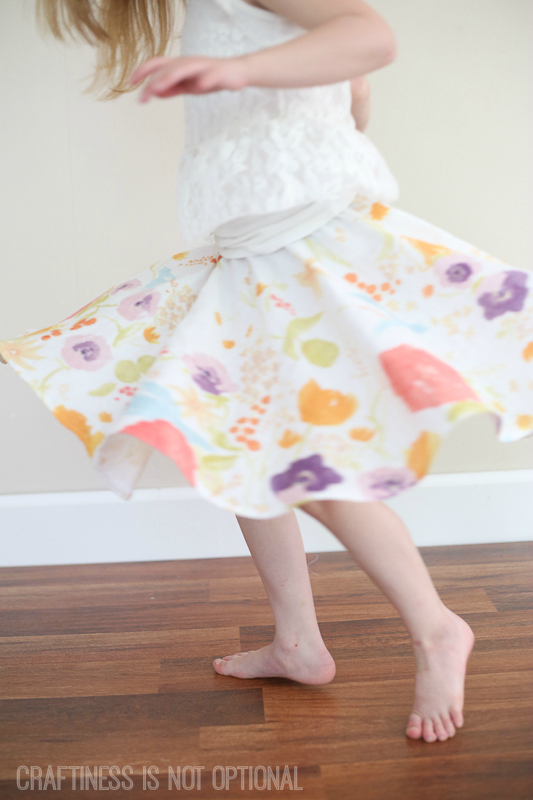 It was Sadie's favorite, too.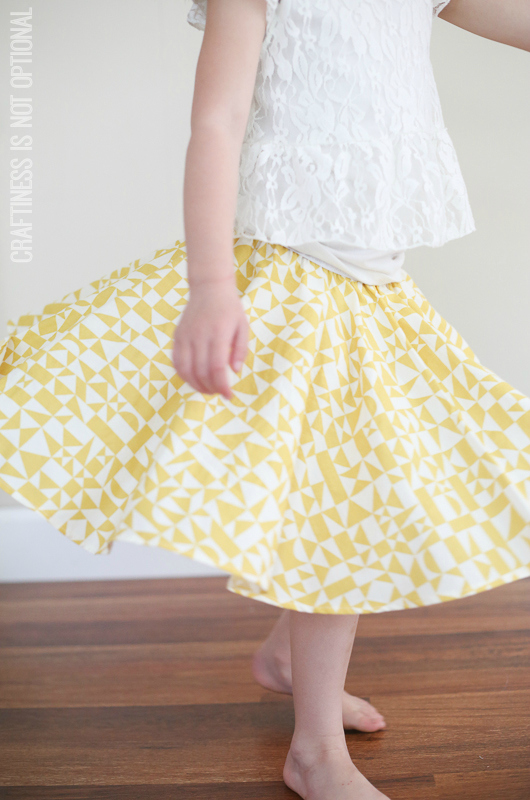 I do love this sunshiney yellow and white one as well! Perfect for the upcoming days of summer. (which apparently have hit early here in Cali. It's been in the upper 80's lately!
Fabric is from Birch Fabrics-the Ipanema line.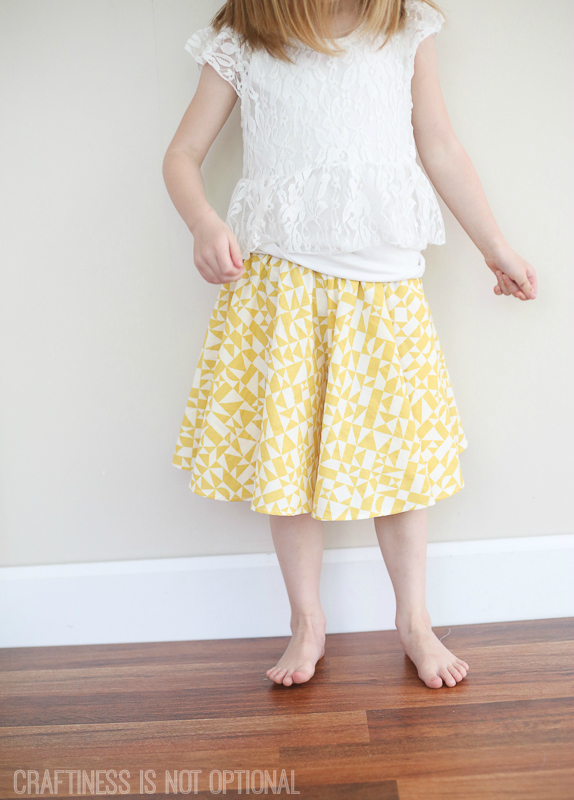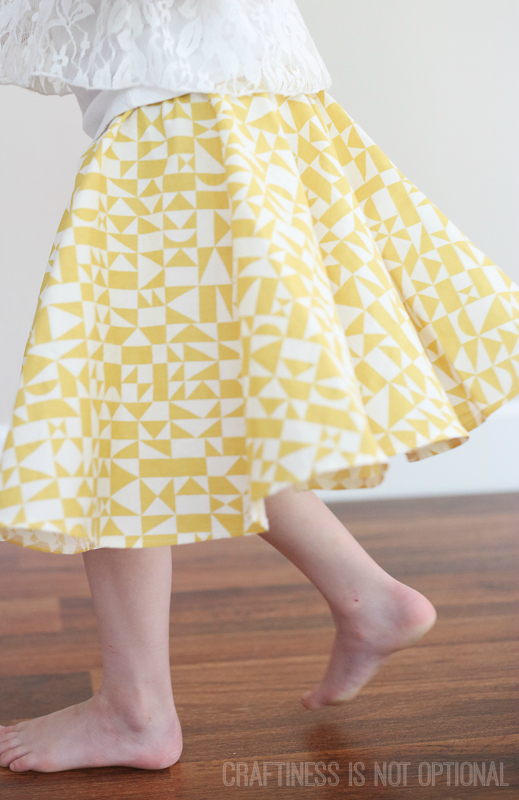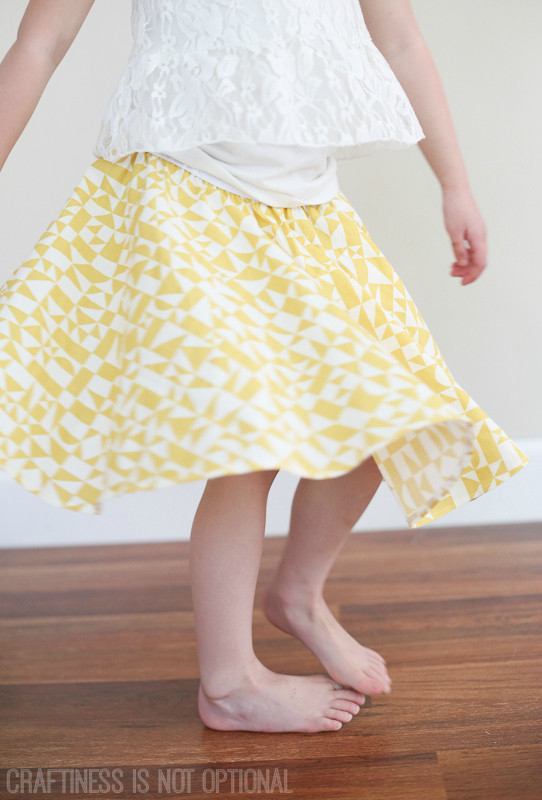 I think Sadie needs some solid tees too…
I did not make the lace top-btw.. it was from Zulily.
Ok and one more bringing up the rear.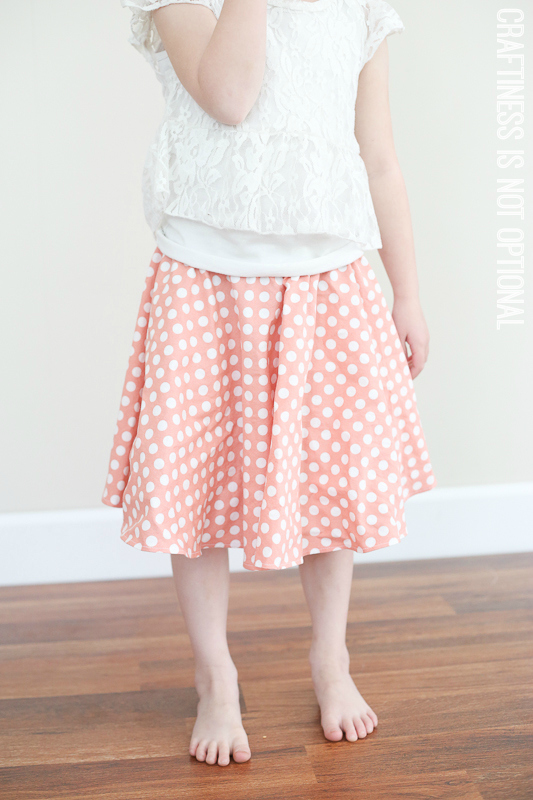 This one's super girly and fun…and wrinkled, cause Sadie has literally worn these constantly the past two days.
Made with this salmon polka dot from Fabricworm.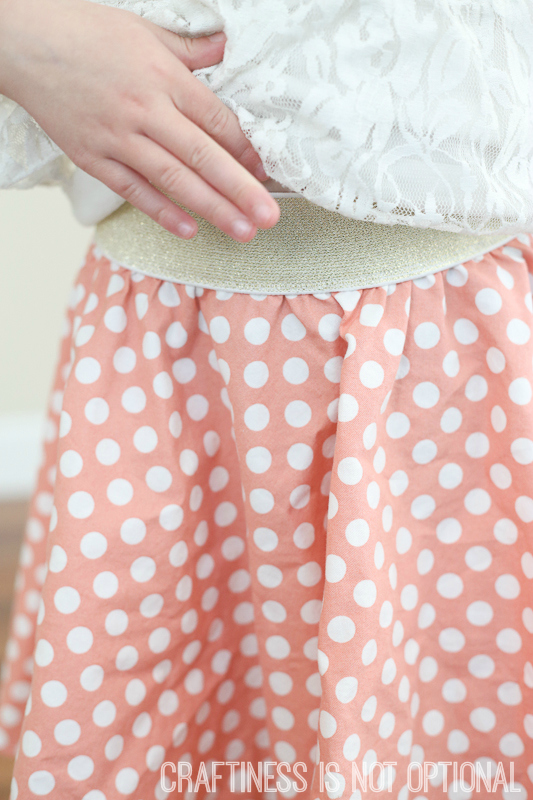 I paired it with this GOLD *I repeat* GOLD elastic I found at my local Joann store.
AHH!!! I flipped out a little inside when I found them in the elastic section.
ALready I'm regretting only getting 4 yards.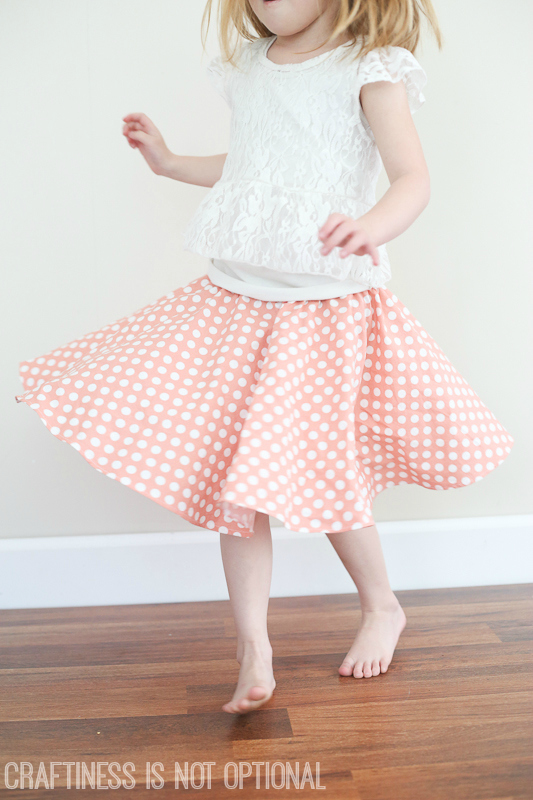 Another swirl picture because…swirls!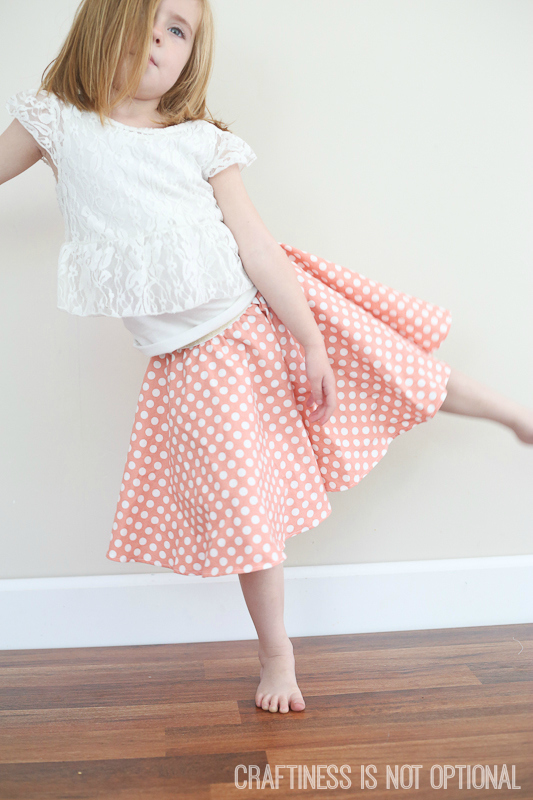 They look so cute all hung up in a row!