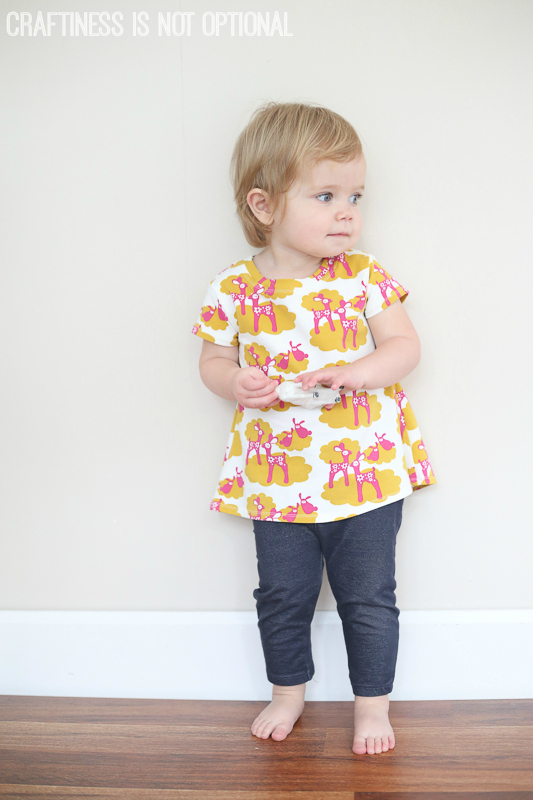 We can never have too many Nessie tops around this house-I love it as a basic tee, and with the variations too!
After Amanda from Kitschycoo was sweet enough to send me some of the incredible fabric from her shop, I knew it was destined for greatness.
Ok, cheesy yes, but seriously. This fabric deserved to be showcased!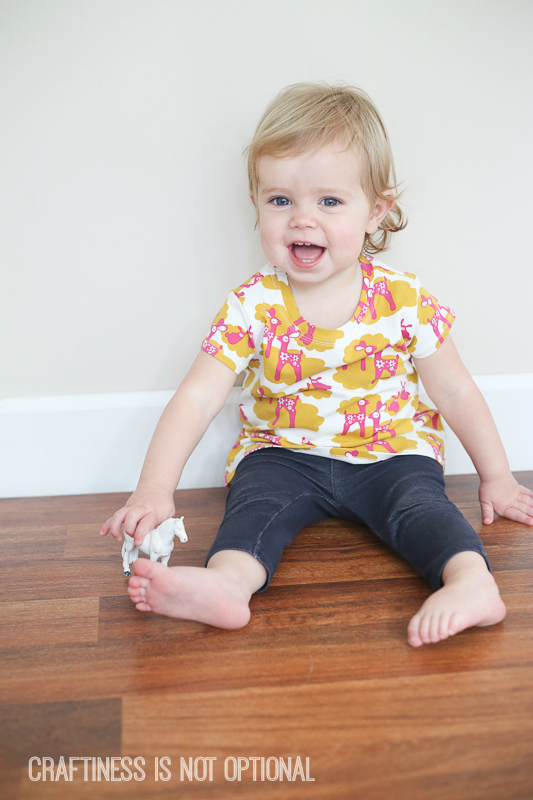 DEERS!
This fabric had to be for Ava, after all that was the theme of her birthday party last year!
This first tee I made in a 18-24 mo size, and trimmed off about 1″ from the short sleeve pattern piece to make it a cap sleeve. Totes obsessed with this top.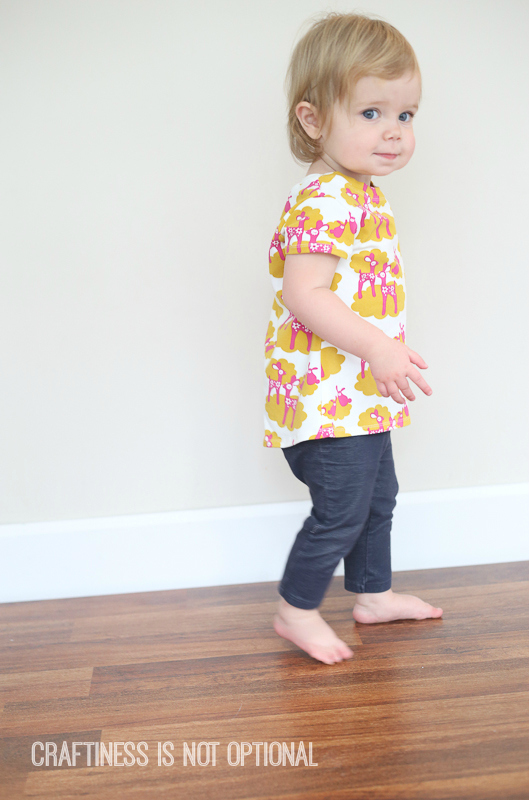 Both older girls were hoping it was for them when I brought it out. I may have to order some fabric from her….
and this size and the 3T below were made with only 1/2 meter of fabric! swell.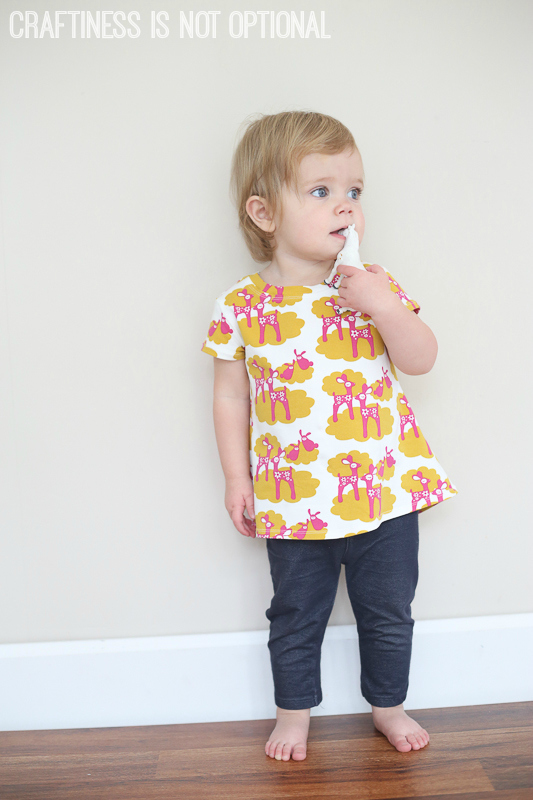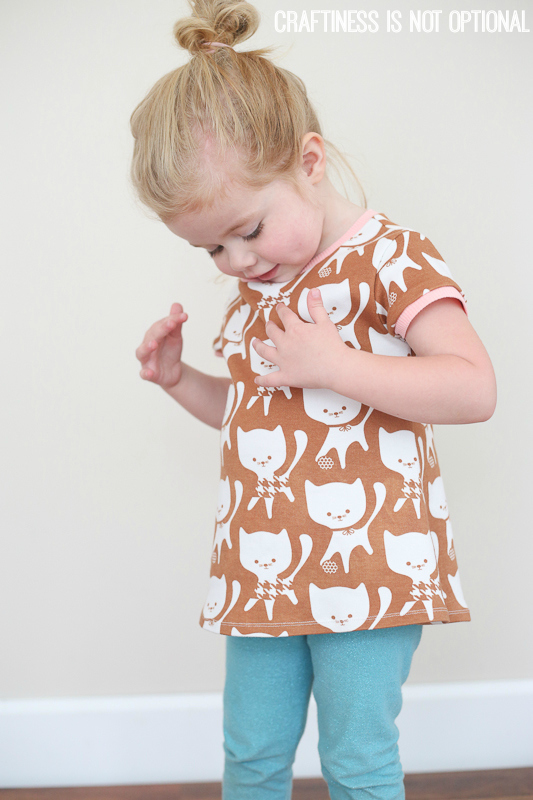 So poor Miss C needed SOMETHING for kids clothes week made just for her. I most often end up sewing for Sadie since she's the oldest and in most need of clothes, and Ava second probably cause tiny clothes are adorbs.
But don't feel bad for Charlotte-she gets all of Sadie's hand me downs, which are sometimes handed down kicking and screaming, and then Charlotte lovingly parades around in them, rubbing it in Sadie's face. Oh, sisters.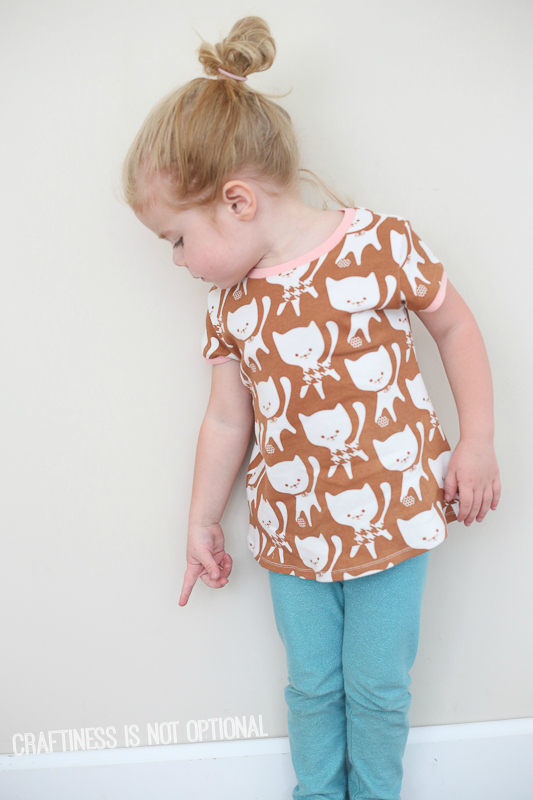 So anyways.
CATS!
Sheeshkabob.
I paired this fabric (which I couldn't find in her shop :(…with some peachy pink ribbing from Joanns. 3T size, pretty straightforward, also chopped some off the sleeve length to make them cap sleeves. Will be perfect for summer!
bonus: She loves it! un-bonus (if there is such a thing) Sadie is mad jealous of their tops. I just can't win!