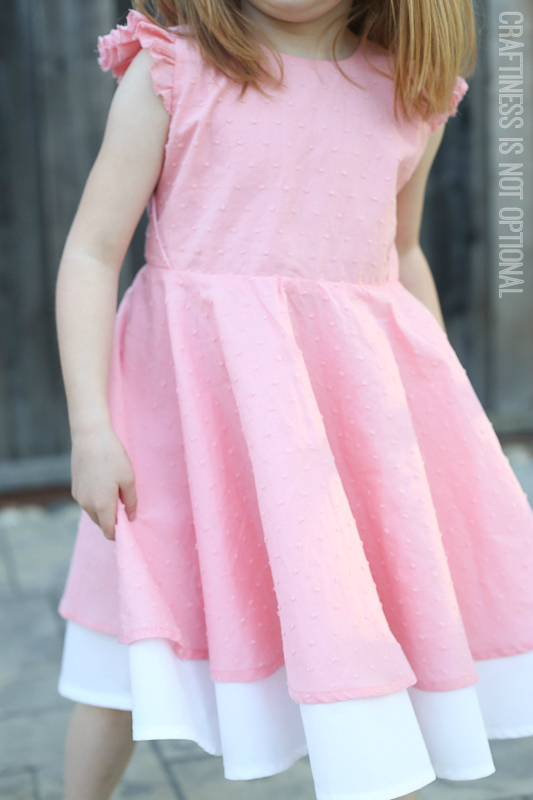 First item of Kids Clothes Week finished!
Sadie's Easter dress is done. hip hip hooray! what a relief! It's good to get that off my to do list.
Oh wait.
I have two more to go…..
Better get a-sewin'.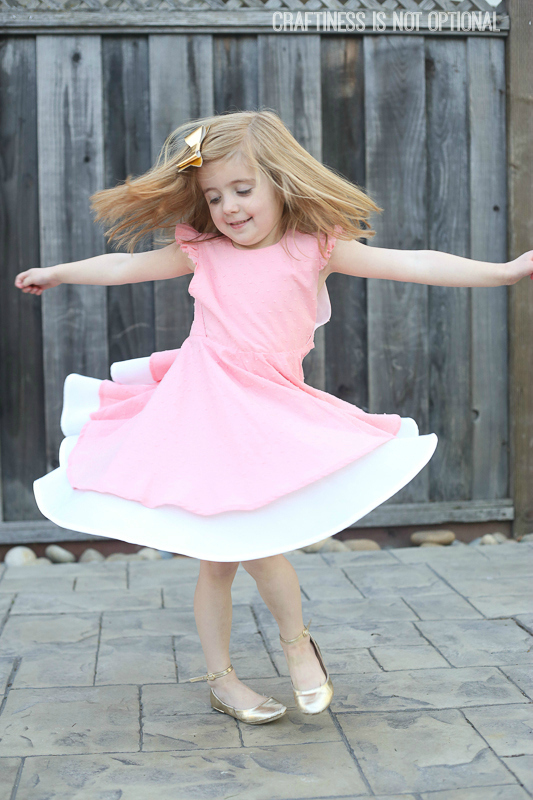 I made Shauna's Georgia Twirl dress  and I am in love. I always love me a good circle skirt, yet I always forget they are an option with dresses!
I want to mention that this pattern is var var easy to adjust. The Sadester is quite small but long. So I made the 4T bodice, and when I cut the skirt out, just cut the size 6 lengths, leaving the 4T waist alone. Worked like a charm!
I got this lovely pink swiss dot from Hancock Fabrics, the underskirt and lining is just some white quilting cotton.
and oh yeah…Sadie got her hairs cut! What do you think? She was squirmy so it needs a few touch ups but it's so much easier to comb through. Although the Wet Brush really does wonders. (affiliate link)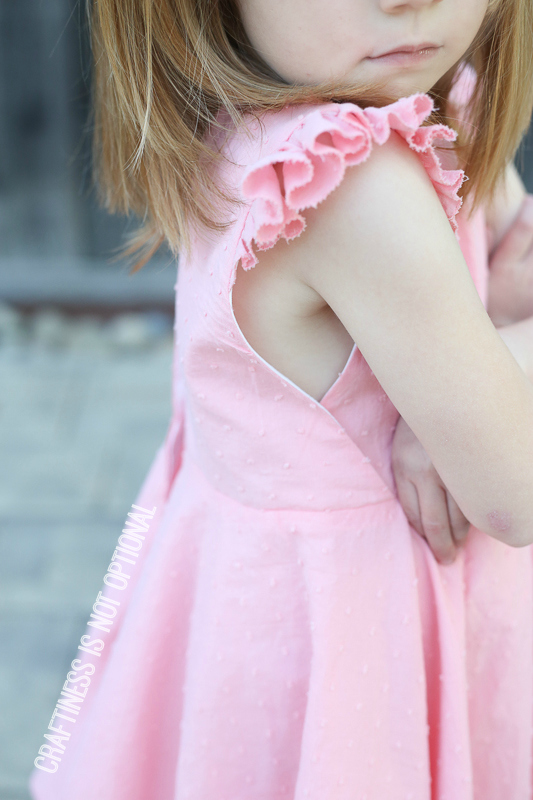 I adore the criss cross affect you get with the bodice-and it's SO so easy. Plus it ends up so nicely lined with the double skirt.
I added the flutter sleeves from Rae's Geranium dress pattern for some modesty. (we're talking about that a lot lately 🙂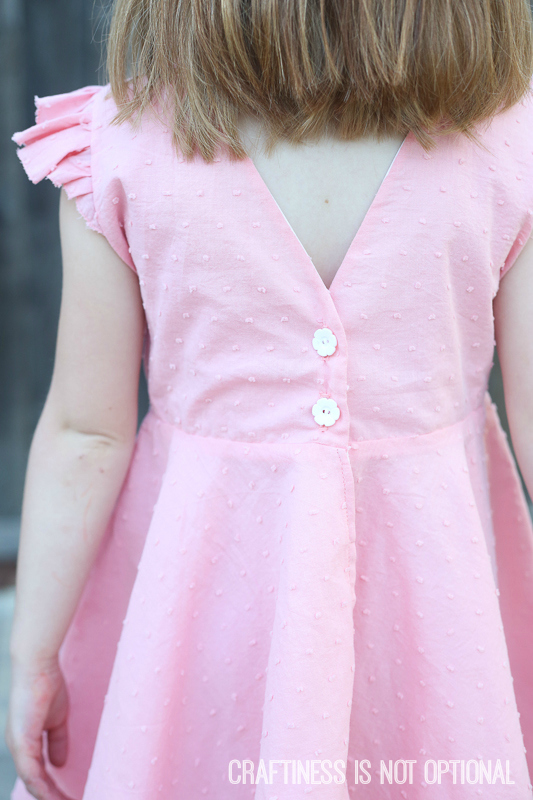 I love the V-neck in back-so feminine and darn cute. I used some white flower buttons I got…somewhere, sometime.
I would suggest adding some interfacing on both sides of the back pieces where the buttons and buttonholes go. It needed it with my thin material. oh well.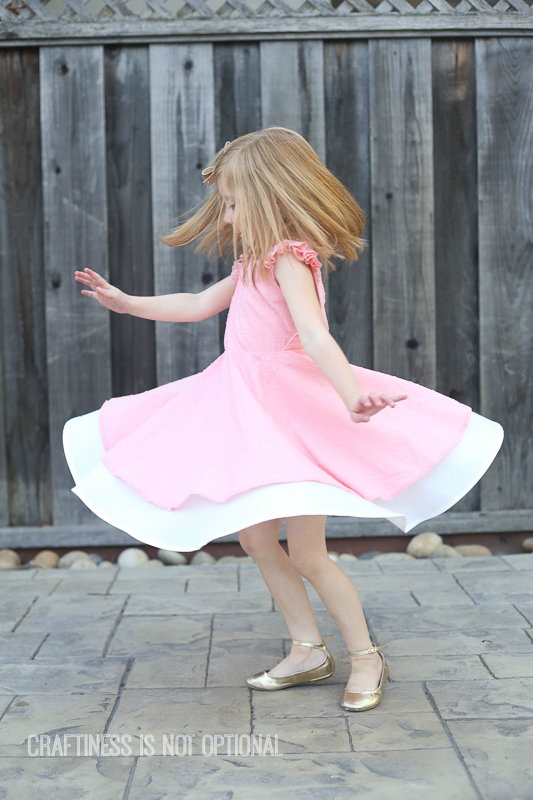 She ADORES the spinnability (it's a word) and again, makes me wonder why I don't do circle skirts more often!
This one will definitely get made again!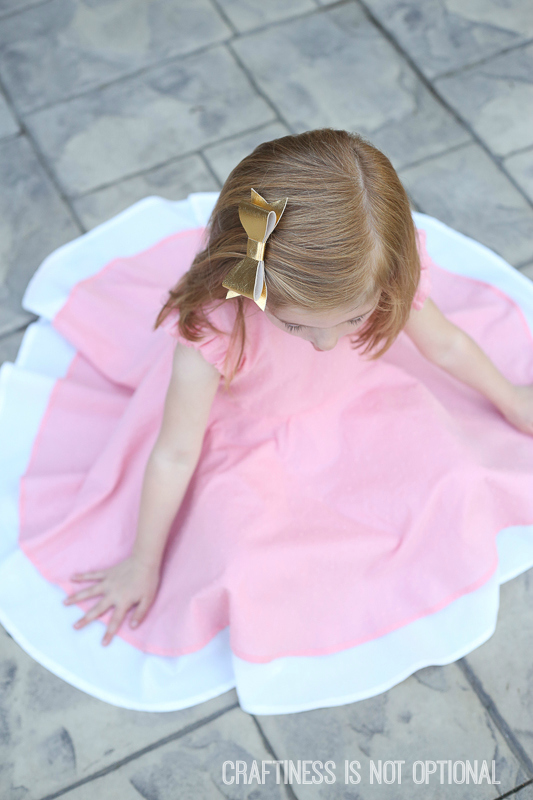 oh yes, the gold leather bow is made with the Oliver and S bow pattern!