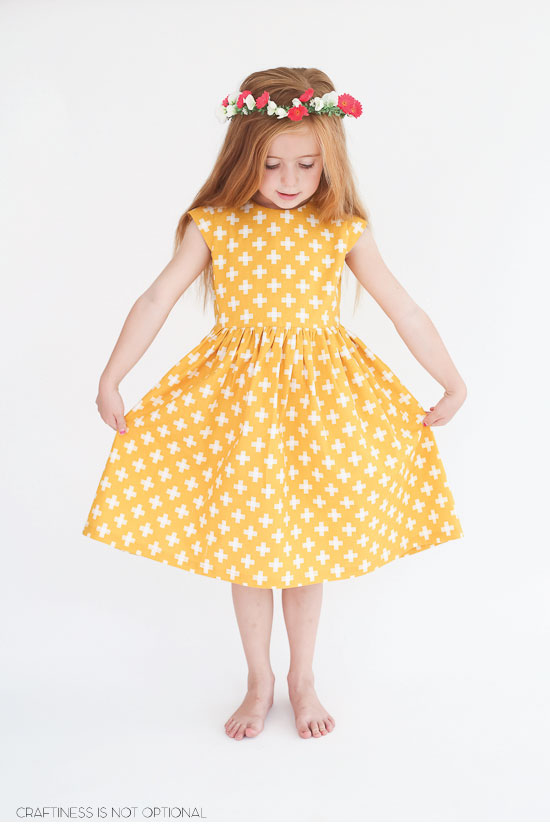 Two fabric tours in one week! Lucky me! I was thrilled to be invited to sew up something in the new line by the Simple Simon gals-Four Corners. (Also by Riley Blake!)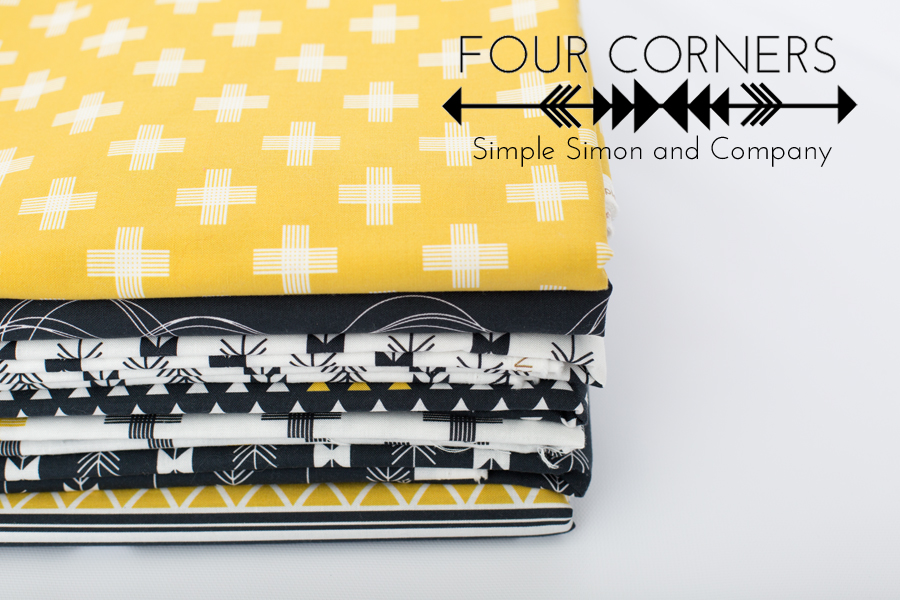 This fantastic mustard cross print was calling to me (on a yellow kick I guess), and I knew it had to be something for Sadie.
She needed a few longer dresses (she keeps sprouting up!) and she looks great in mustard yellow.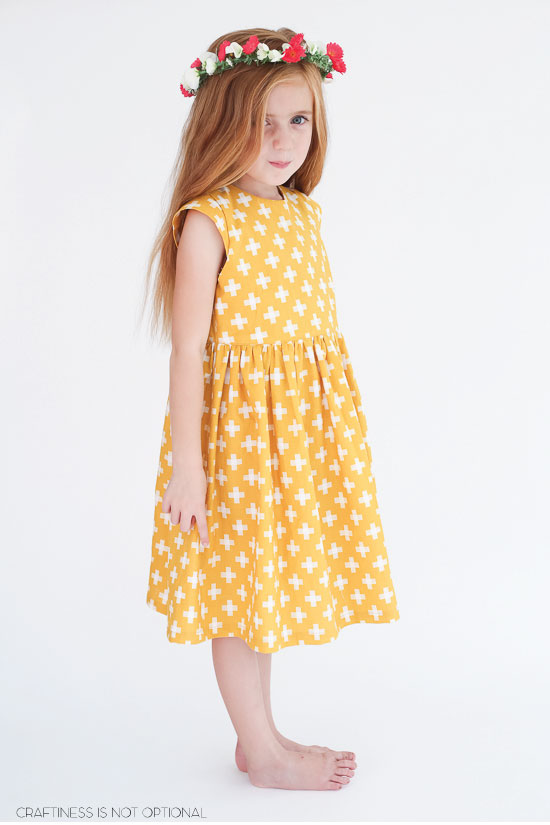 Lately I'm into simple, and I really wanted to show off the print, so I went with our basic dress from 5&10 Designs Vol. 1.
(which I LOVE, have sewn it up a few times…and funny thing, the fabric here is super similar to what Stef sewed our basic dress with! lol)
It's a classic! I sewed it up in a 6, and lengthened the dress 3″ so it would last her longer and widened the skirt panels for more gathered-ness. (just made that word up. I know, it's awesome)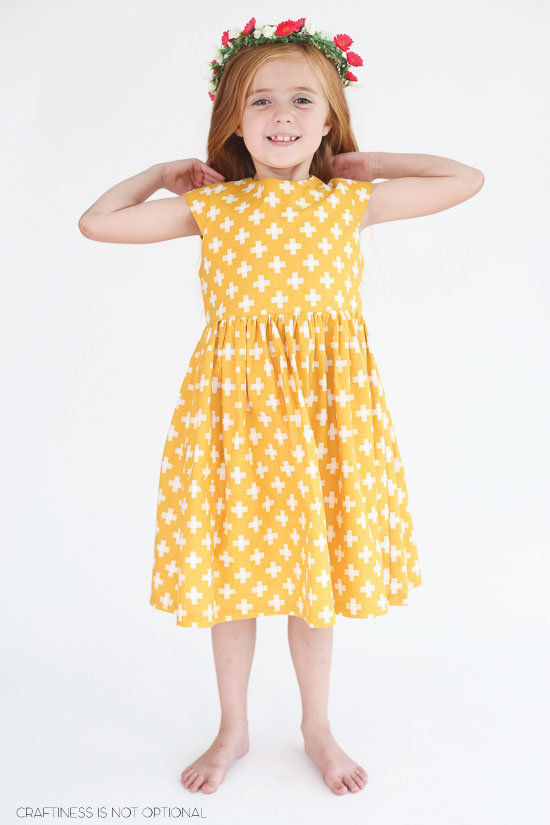 A perfect fit!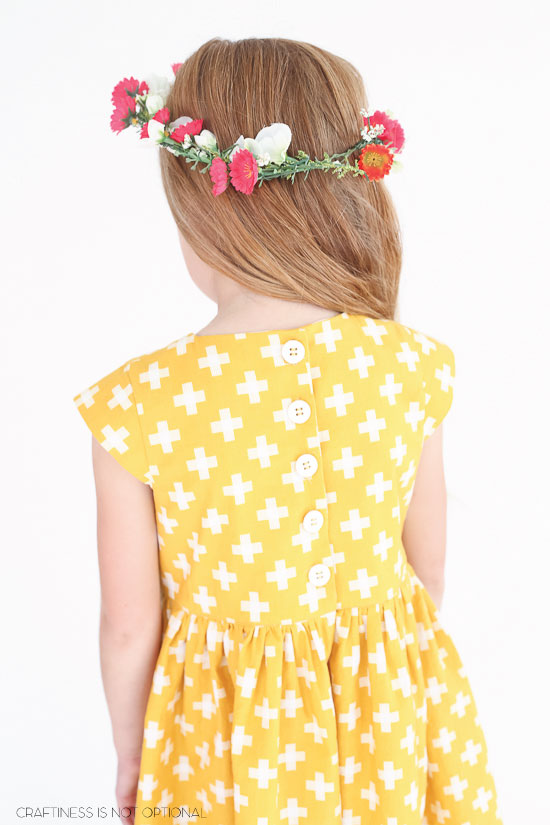 Added 5 white buttons to the back…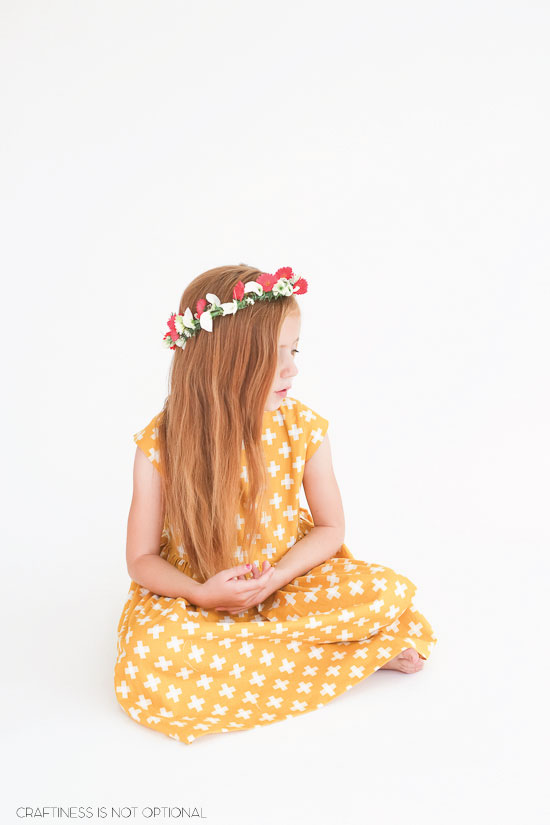 and she's got a great simple dress, perfect for Thanksgiving, I think!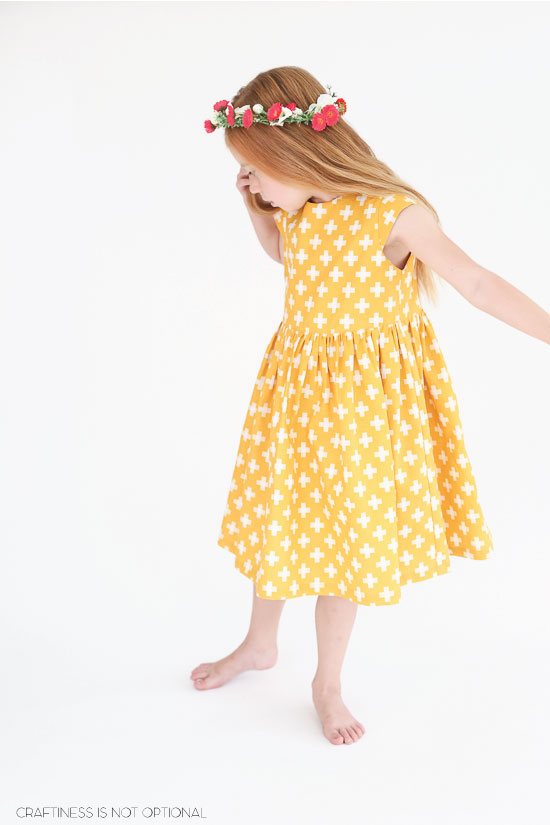 Our cat Luna wandered into the shoot for a few minutes, awwww!!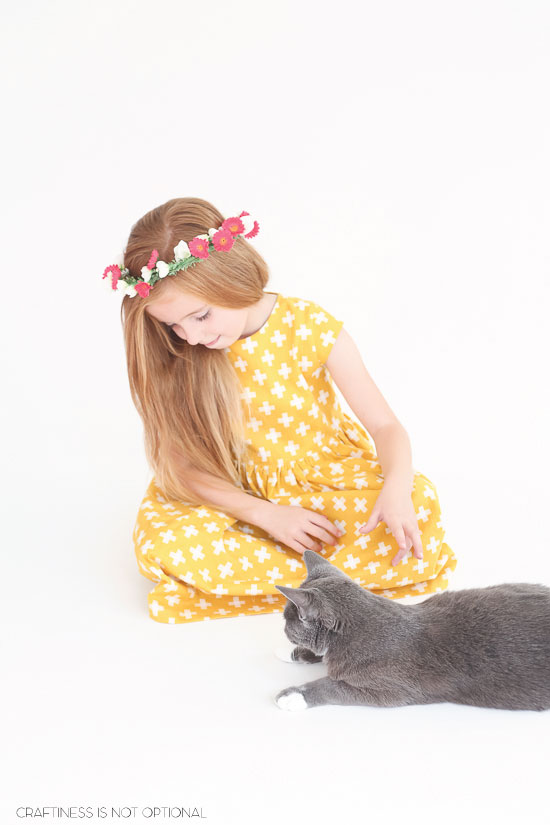 Thanks to Liz and Elizabeth for inviting me on your tour, and CONGRATS on the new line!
I have another piece of fabric from the line that I am saving…HOPEFULLY to sew something up for baby boy.
Or girl…it could really work for both genders. 😉