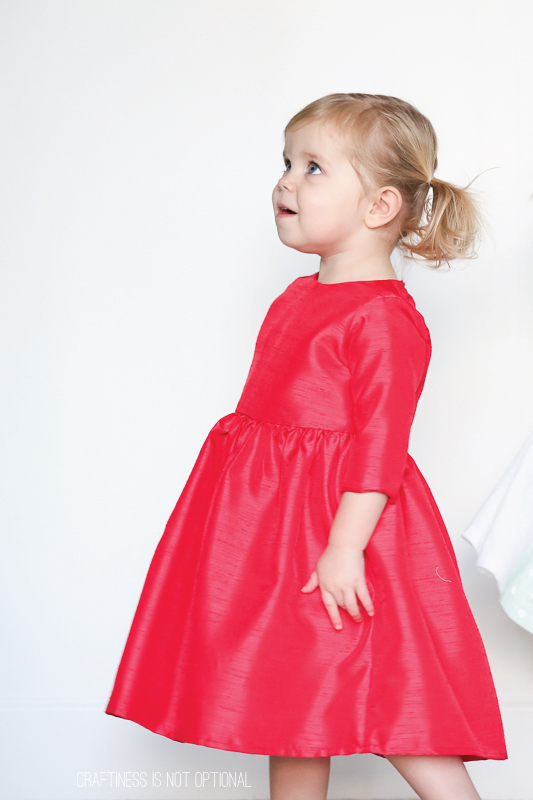 I've been working on the girls Christmas dresses and am finally DONE! You may have seen a sneak peek or two over on Instagram, but not Ava's dress yet!
Sooo here it is!
I used our good and trusty pattern from the 5 & 10 Designs Vol. 1-size 2T.
I love it in this fancy fabric!
Does it look familiar? ha ha.
I used the rest of the fabric for the Buttercup dress and after I had fully constructed the bodice, I realized I could have shortened the dress and chopped the sleeves on Buttercup's dress for Charlotte and saved myself some work! lol. Oh well. Talk about sewing dejavu though!
Anyways, I used our sleeve pattern add on and made them 3/4 length-so demure on my little hellion.
Seriously don't let her smile fool ya. She's ca-ra-zay.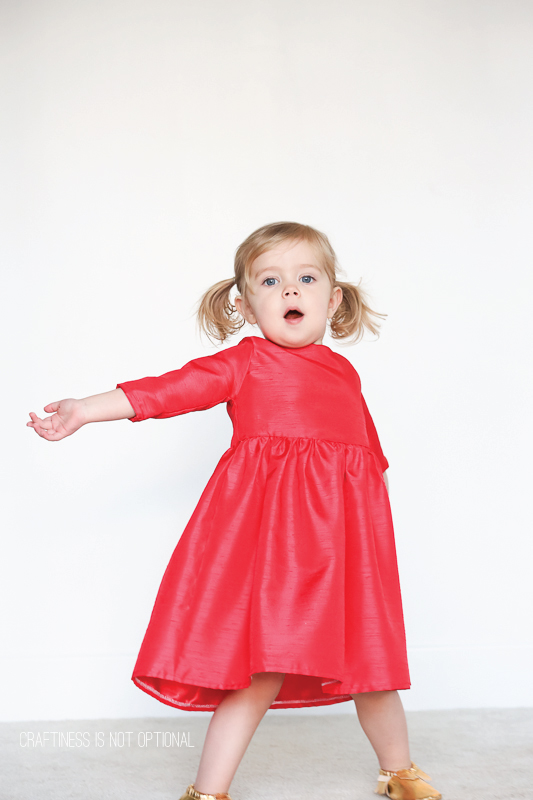 Now, I know what you're saying to yourself. "Nice serger thread matching on that skirt…not!"
tried to keep length so I serged…should have just hemmed it normally! Grr.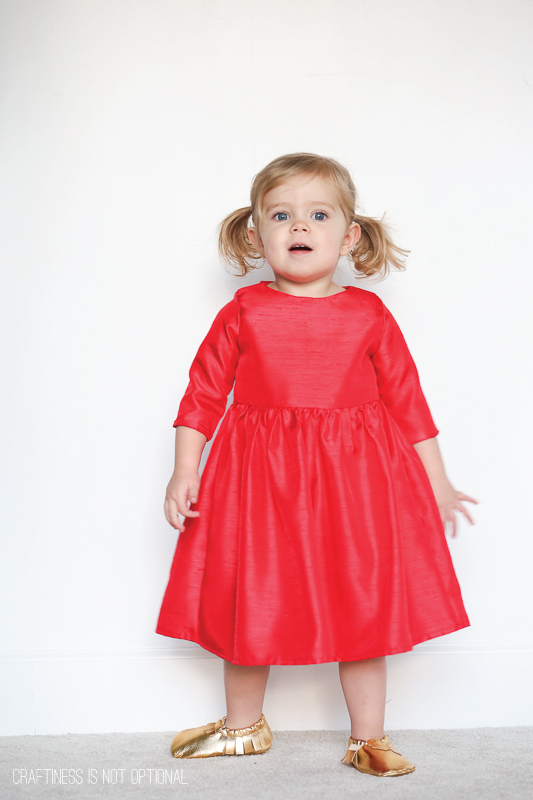 I made her some gold moccs recently using this pattern-the gold faux leather found somewhere on Etsy and it's not great quality but they are very blingy!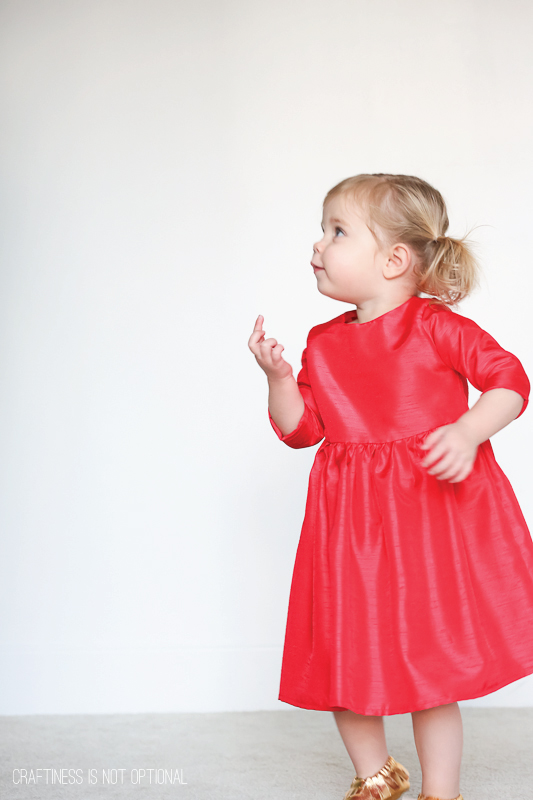 I don't think I got a good shot of her back by herself! There are some cute gold ball buttons up the back-I think I have a picture in the group photos I took of all the girls-so more on that another day!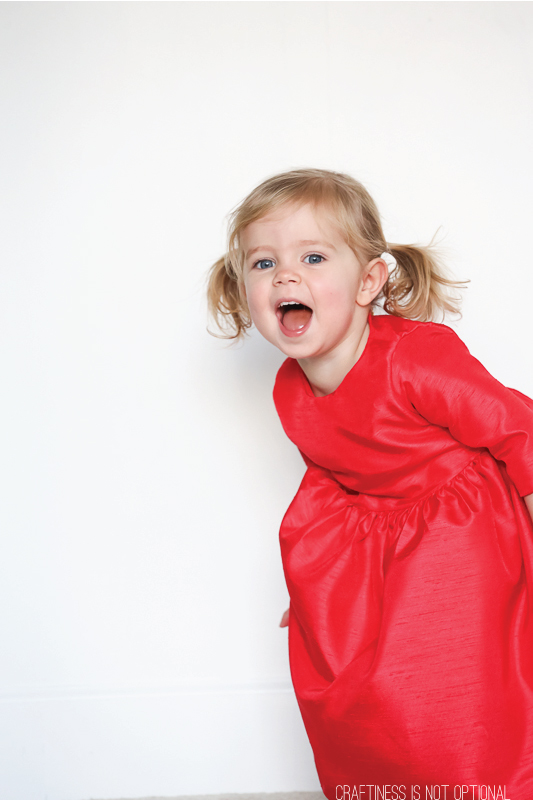 (sorry about the pics, it was super overcast and gloomy so this is the best I got)